Joined

Feb 8, 2022
Location
Bikes

CRF 250, CB500x, Africa Twin XRV 750
This past November my friend and I decided to ride the Ha Giang circuit in Northern Vietnam. I flew into to Hanoi, where my friend lives, and we traveled to Ha Giang by night bus. As my friend isn't too confident with motorcycles (though he is licensed and rides a 125cc scooter daily), he insisted we use a guide for the tour.
Our brief itinerary:
Day 1
: Ha Giang to Du Gia
Day 2
: Du Gia to Dong Van
Day 3
: Dong Van to Yen Minh
Day 4
: Yen Minh to Ha Giang
Brief Description:
Overall the trip was amazing. The scenery, food, culture, towns and people of Northern Vietnam and particularly Ha Giang province made the experience one to remember. I can't imagine a more picturesque landscape with dramatic cliffs, deep gorges, rolling hills and terraced rice fields. I'd highly recommend the trip to anyone.
The route, however, while once a forgotten back-water decades ago, is now firmly on the domestic and international tourist circuit alike. Don't pay any head to online articles describing it as quiet or forgotten. Nearly every motorcycle rental company in Ha Giang was booked out solid, and every town the hotels and hostels were full. And full of partying backpackers. While they can provide some fun and diversion at night, the roads and restaurants are full of them and they are not necessarily the most experienced drivers.
Here's a photo dump of some of my favorite images from the trip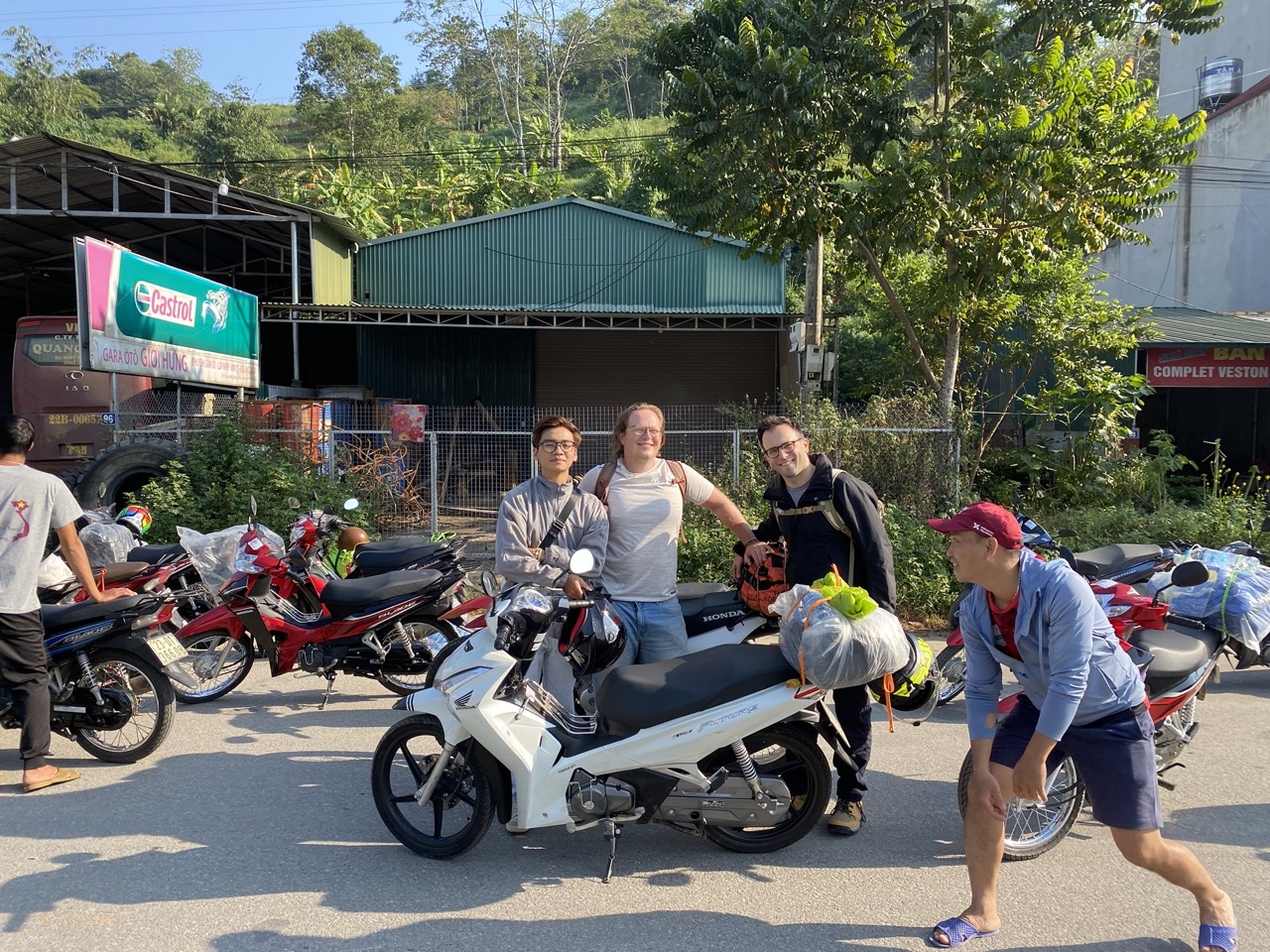 From left to right: Our Guide, Me, My Friend, and an employee of our tour company.

Scenic view from Ha Giang to Du Gia
Making friends with a water buffalo.

Panoramic view called "Heaven's Gate"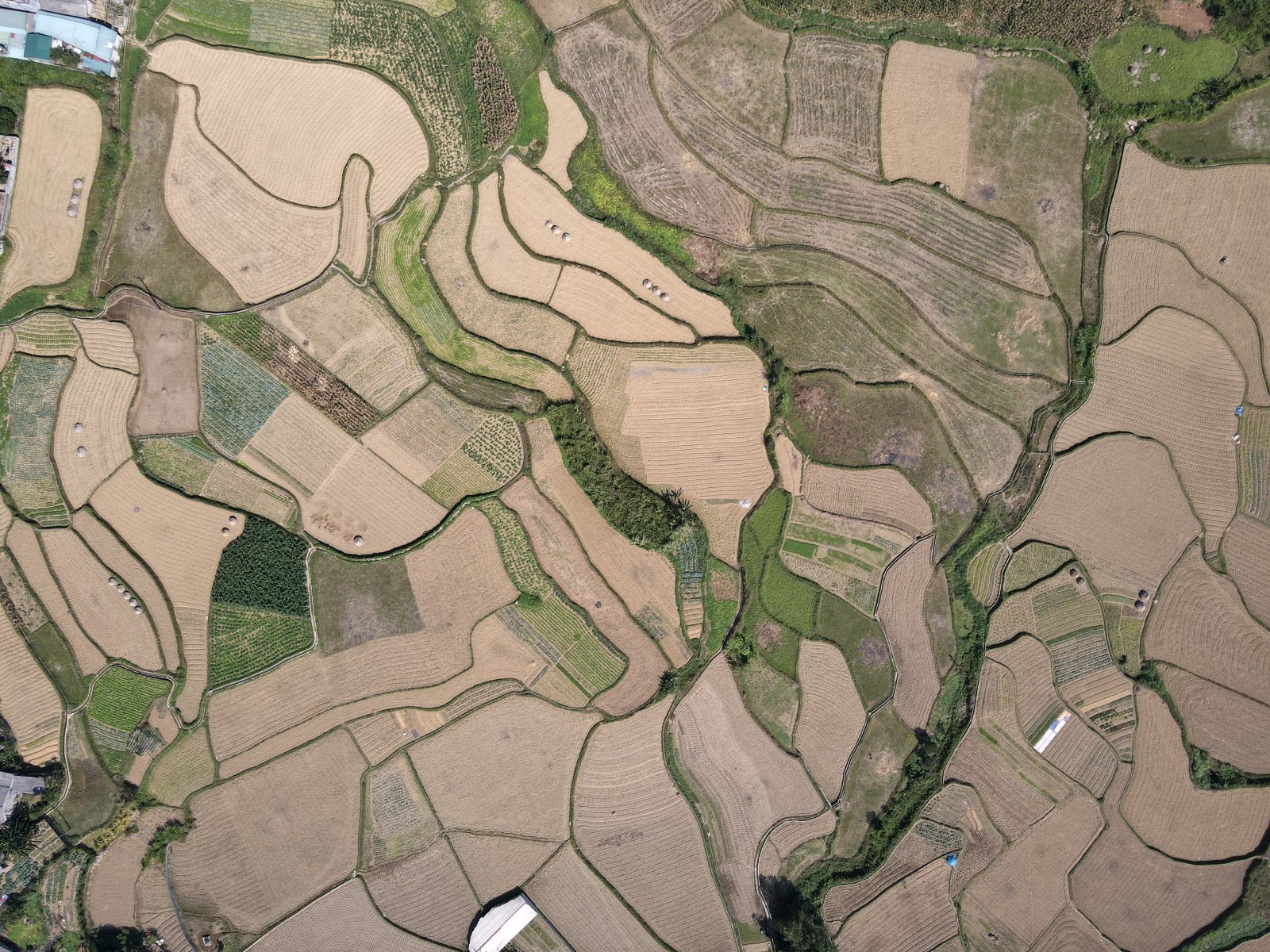 Rice fields at the "Fairy Bussom"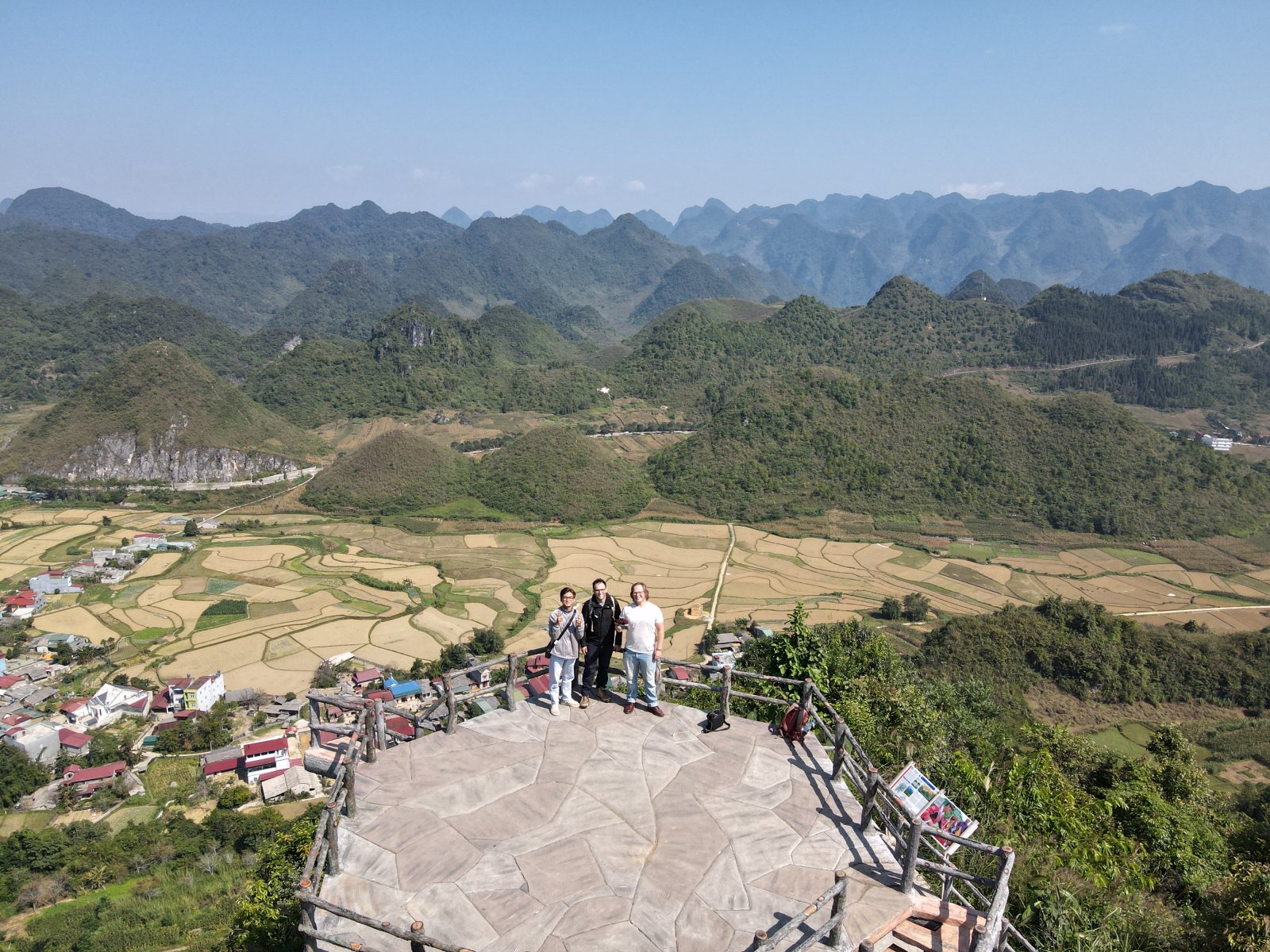 Yours truly and company at the "Fairy Bussom". The Fairy Bussom is the set of two mounds behind us.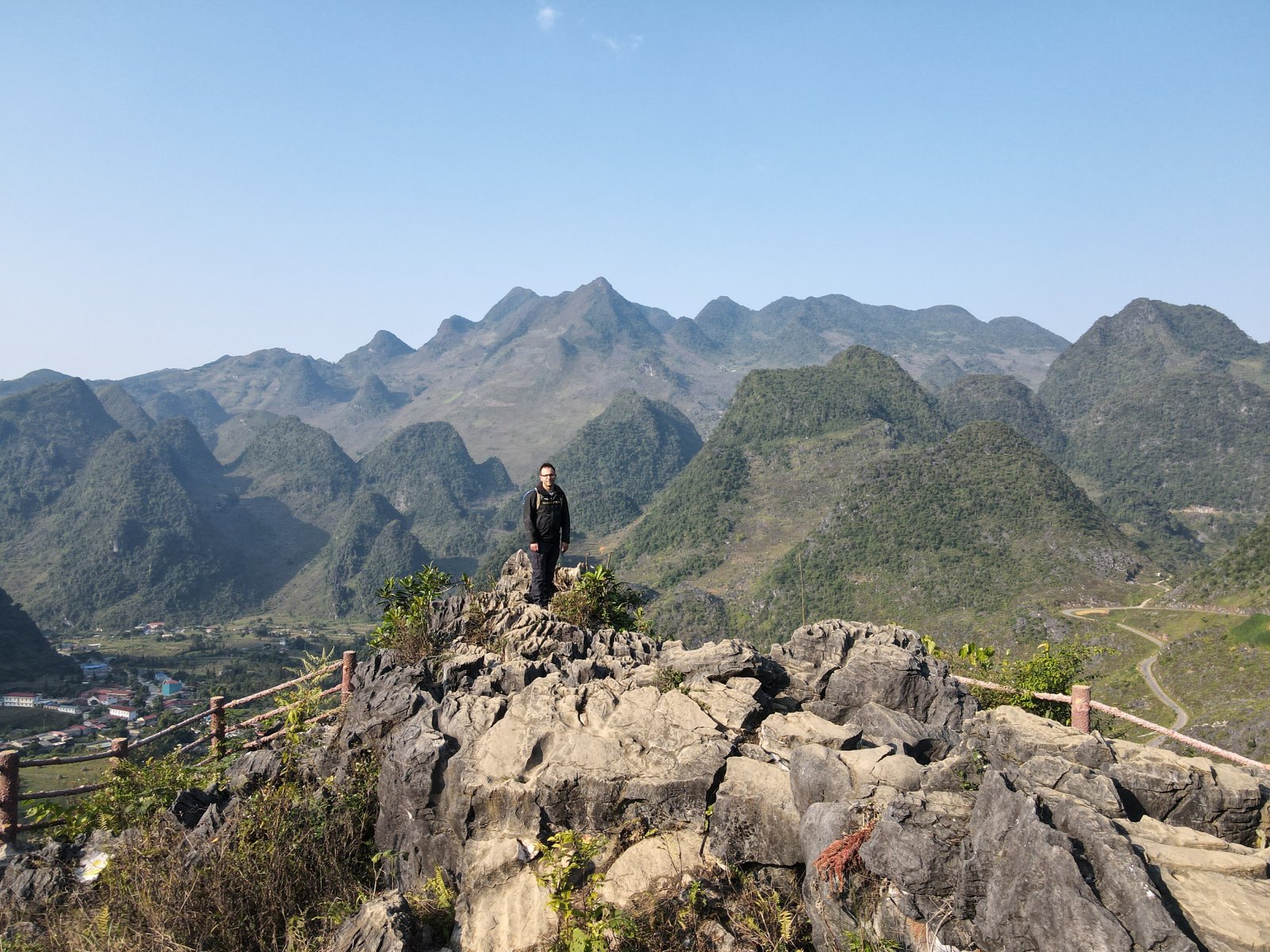 A coffee shop with a view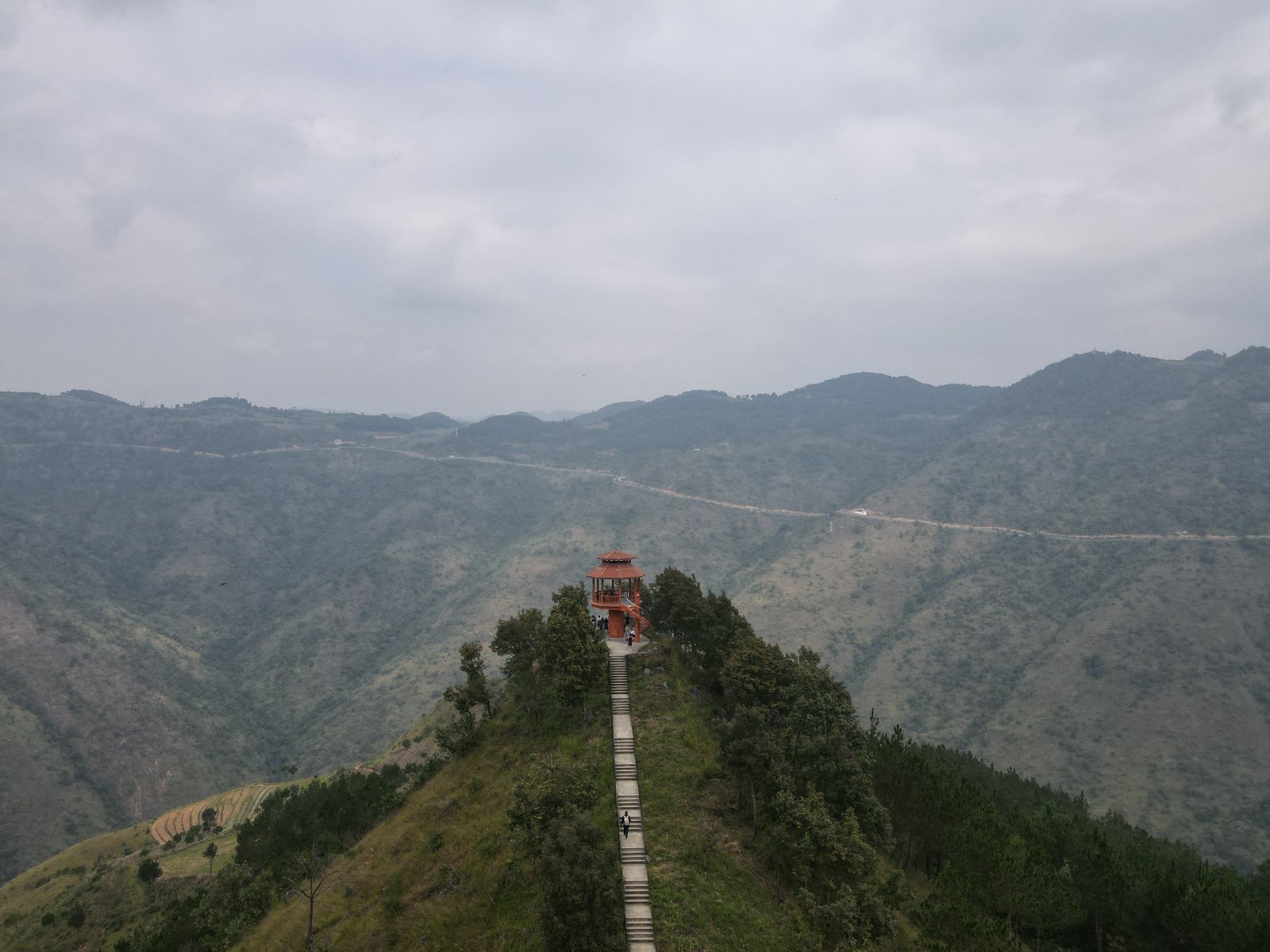 Northern most spot in Vietnam, with China in the background.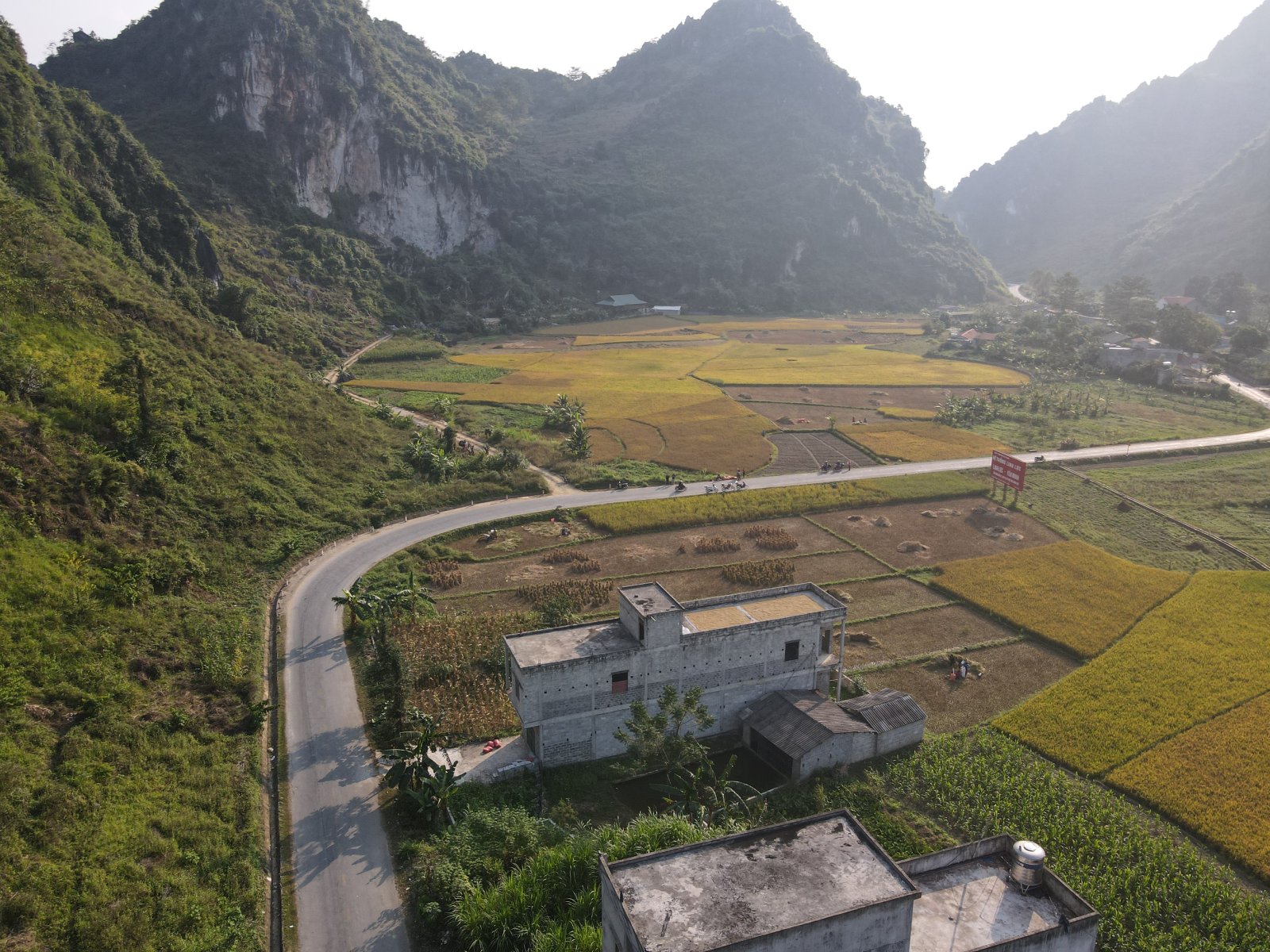 Quaint valley between Dong Van and Yen Minh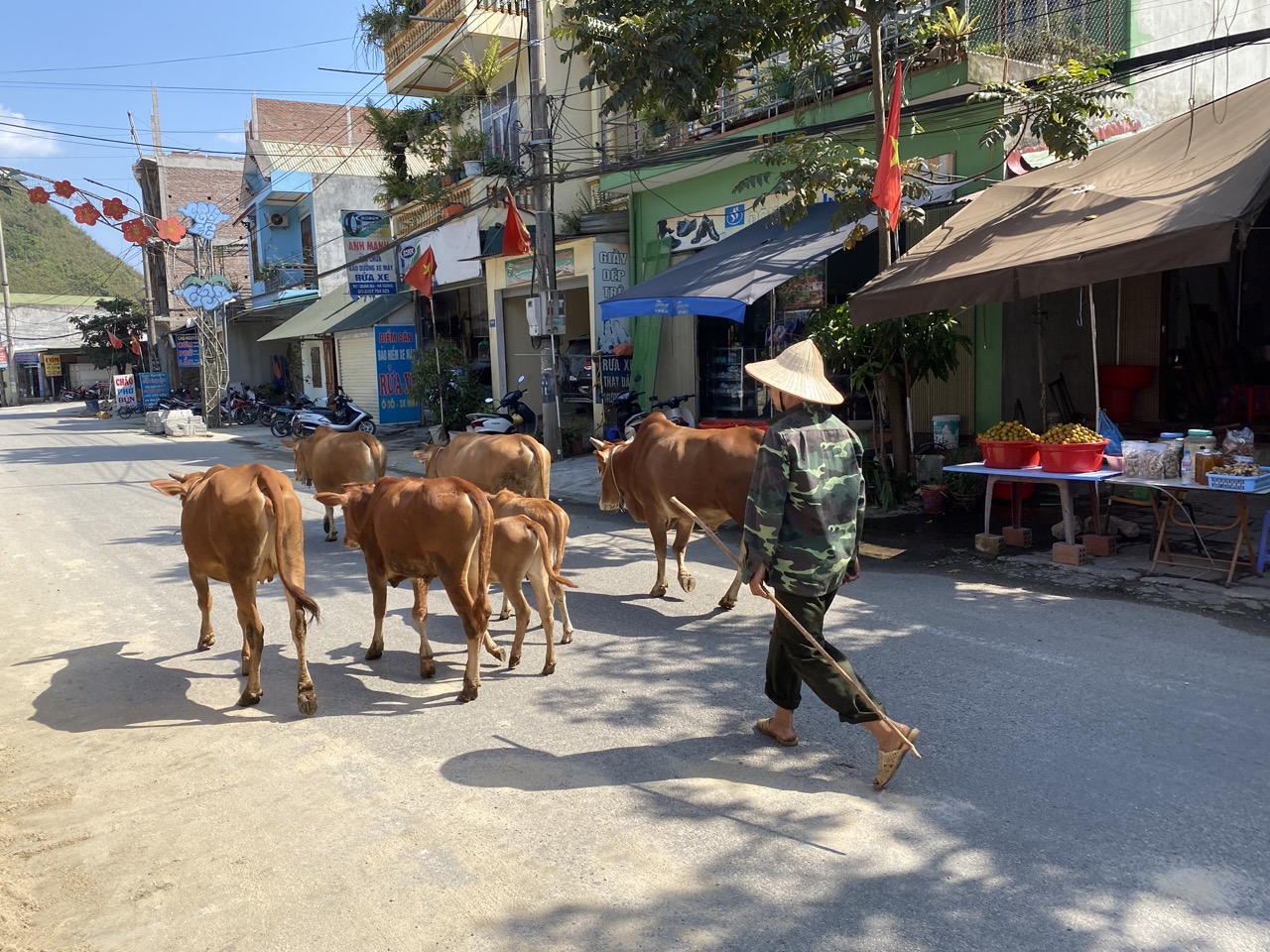 A farmer and his cows, Du Gia.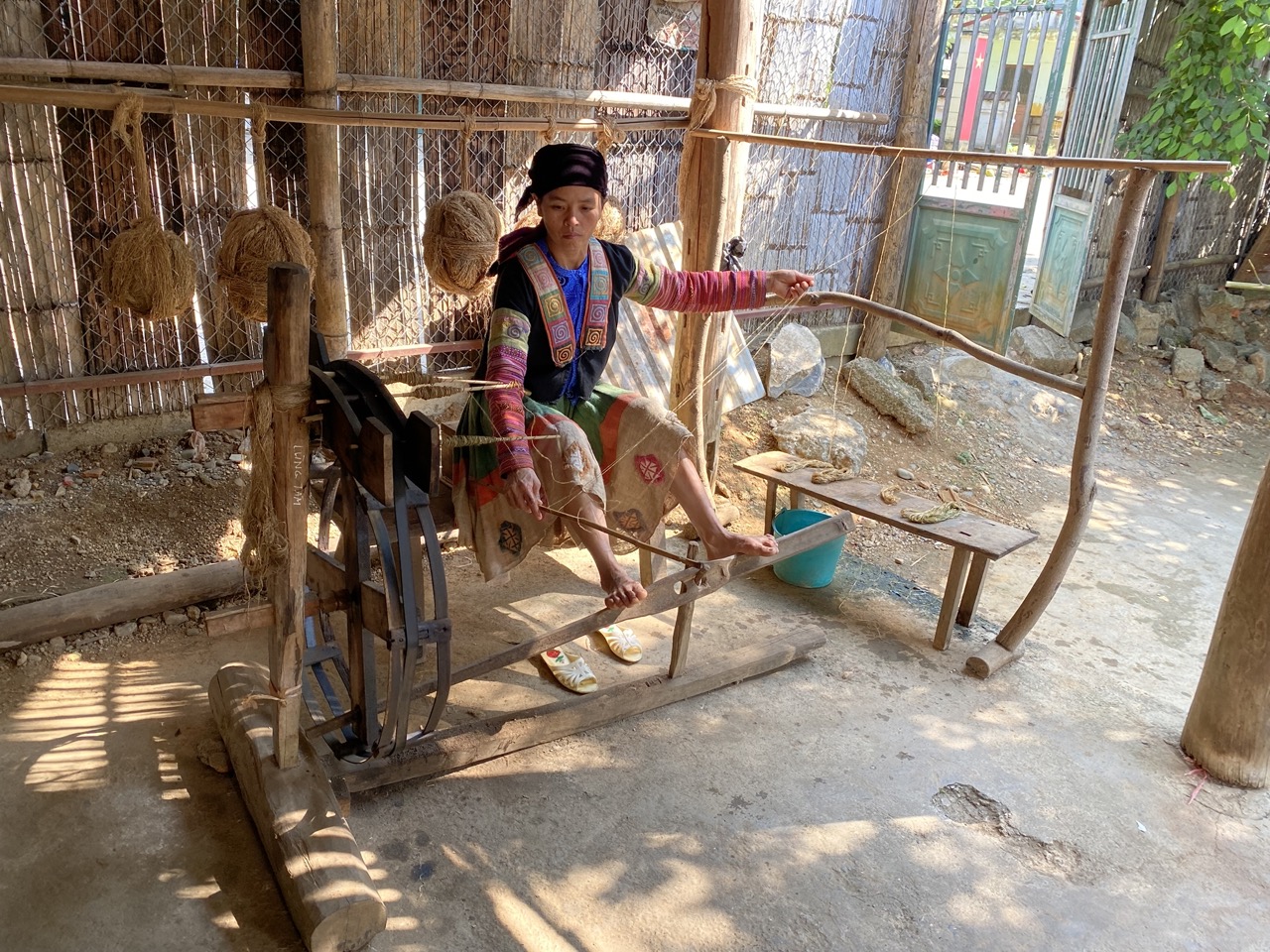 A Hmong woman making textiles.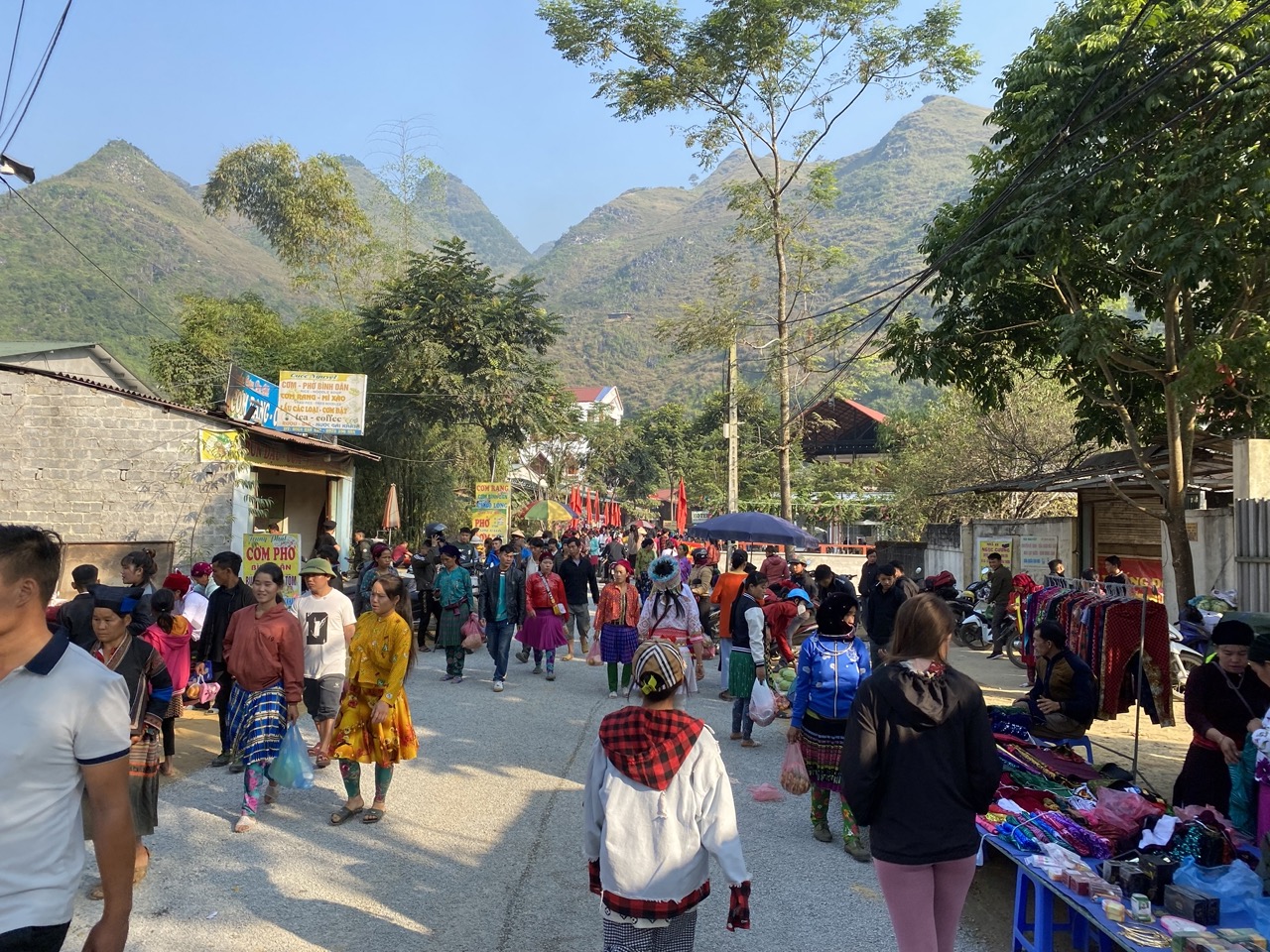 Market day in Du Gia.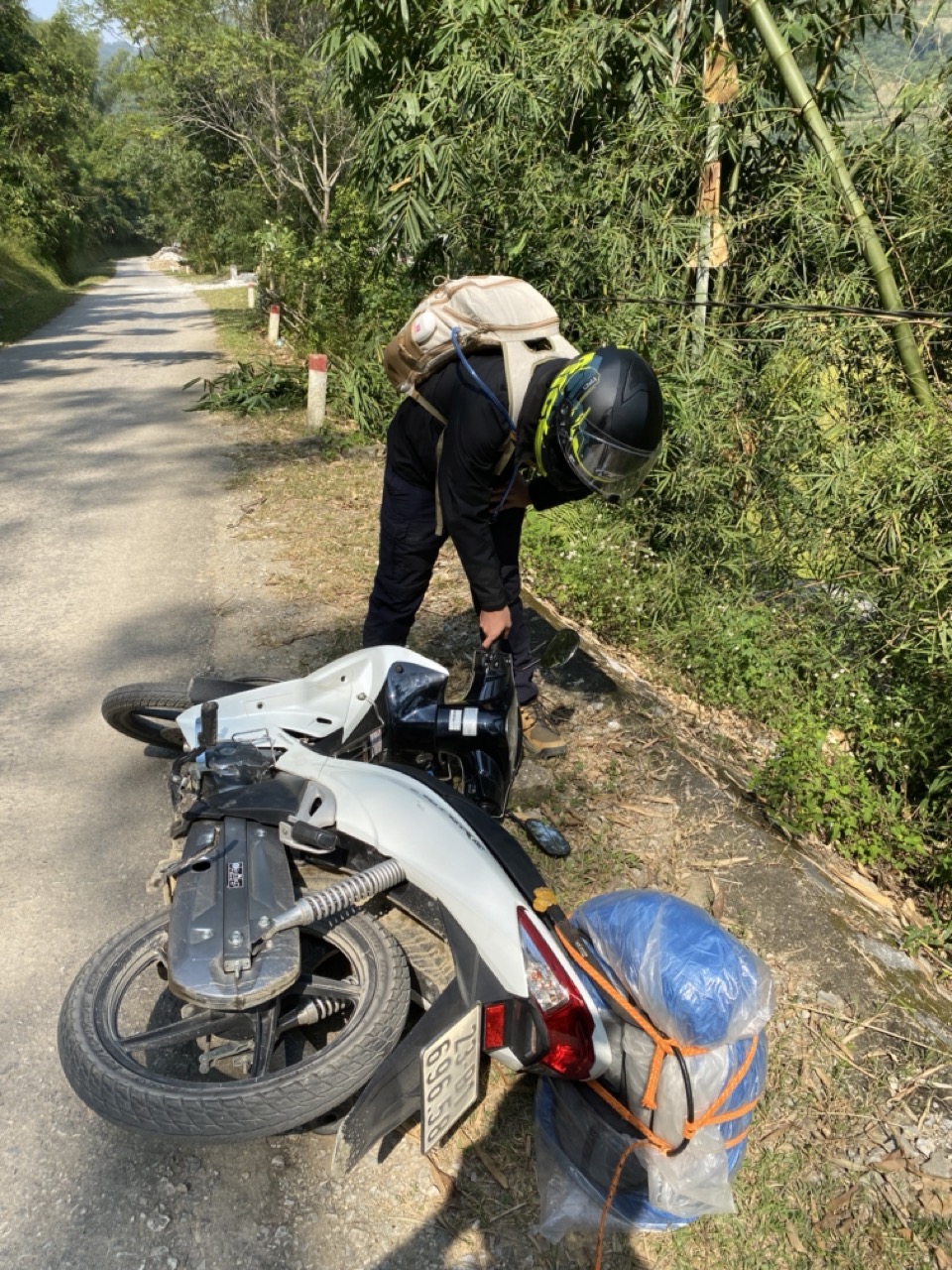 Oops, someone lost their deposit.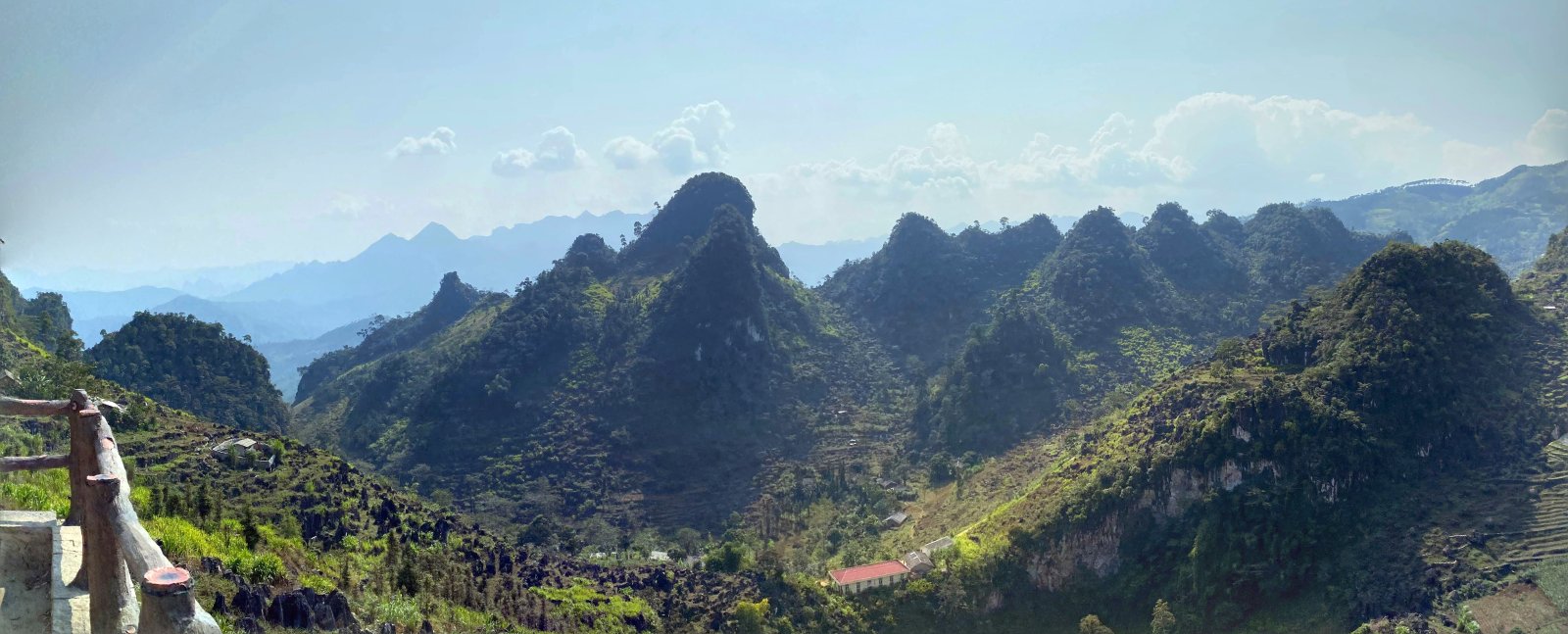 Stunning landscapes.
Famous gorge.
Another view of the gorge.

The lands nearby the King of the Hmong's house.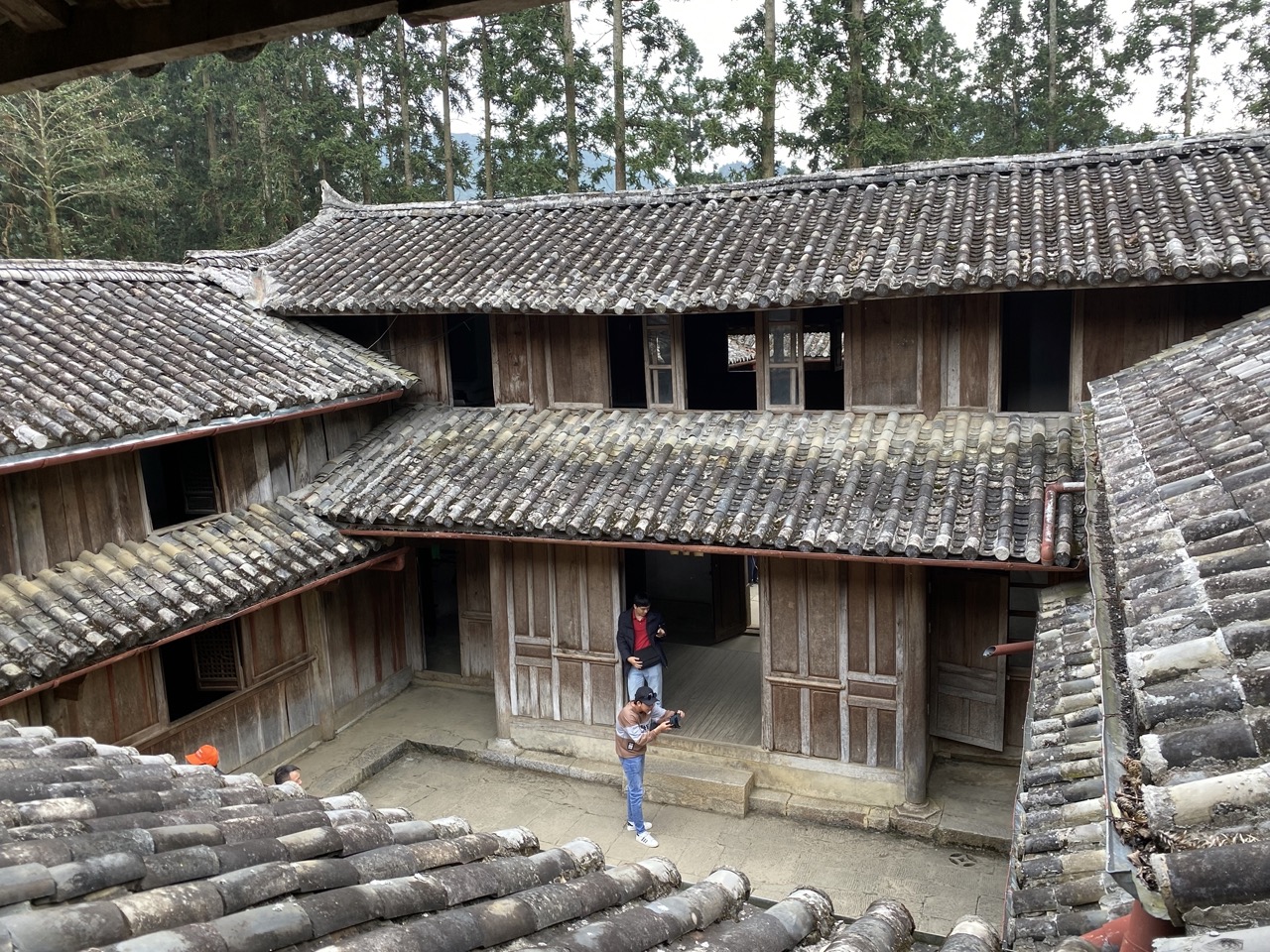 The King of the Hmong's French Villa.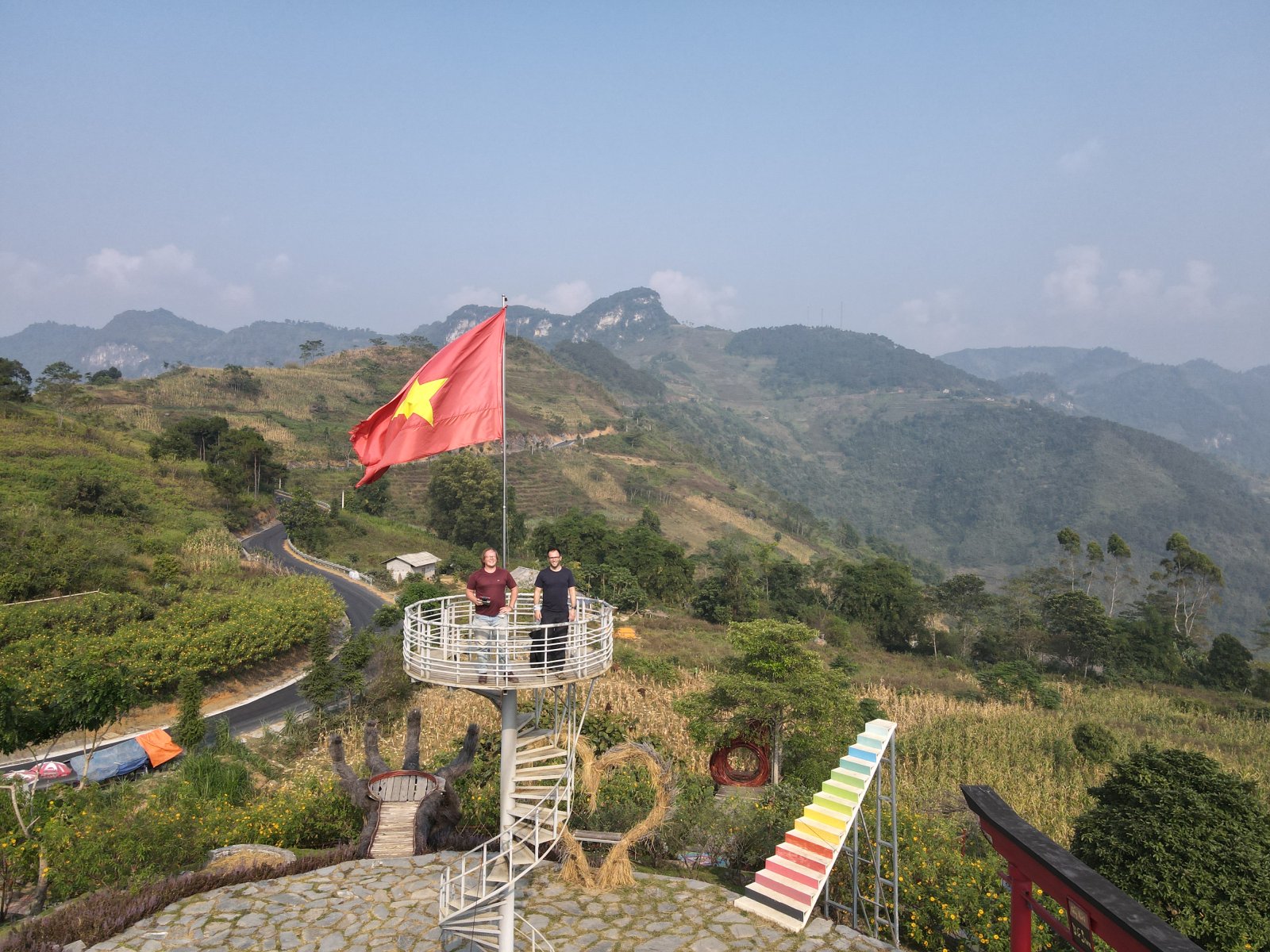 One last picture on the way back to Ha Giang.
Thanks for reading. The trip was absolutely spectacular. Happy to answer any questions if anyone is planning on riding that way again.
Next time I go will be on a CRF 250 and finding the dirt roads...