Joined

Jun 28, 2011
Bikes

BMW 310GS Honda Wave 125 Honda MSX 125
Distance 138 km
The turn off before Mae Rim that runs alongside the Irrigation canal was a lot nicer in my opinion before they widened it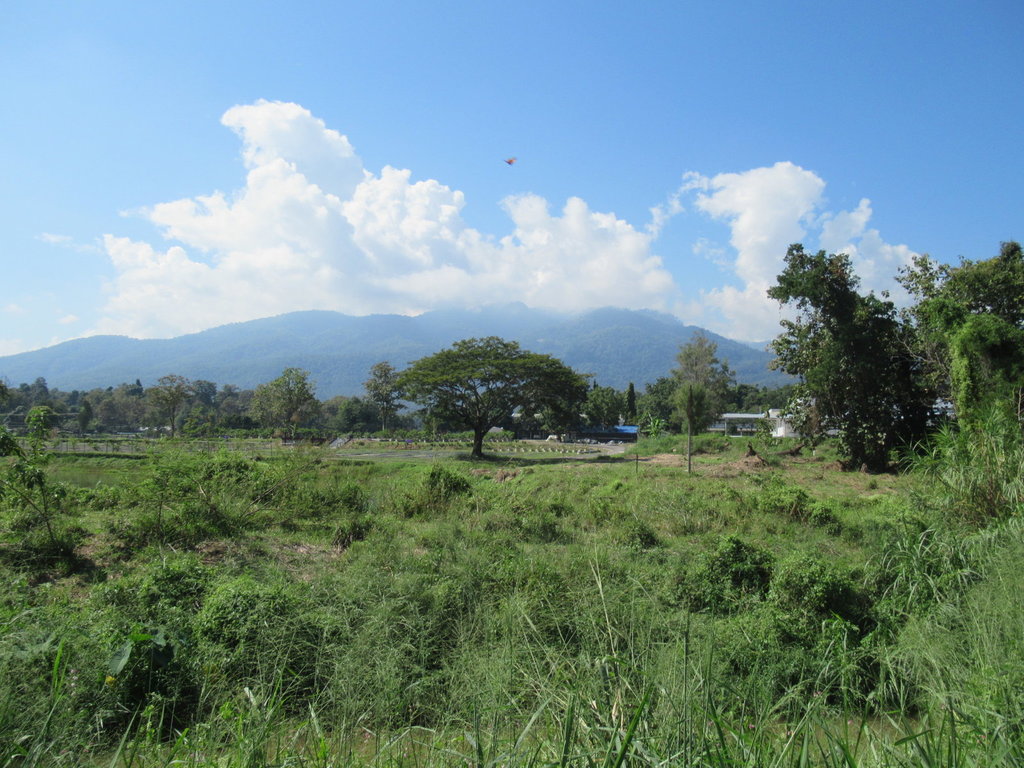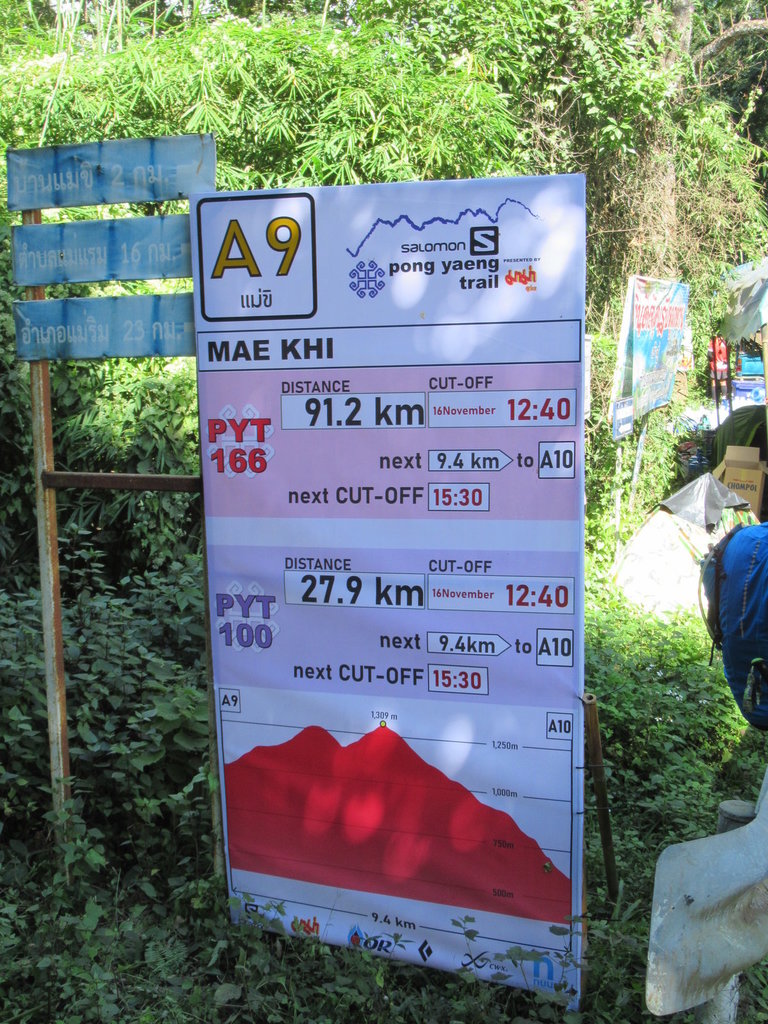 Along the 4043 and a marathon is taking place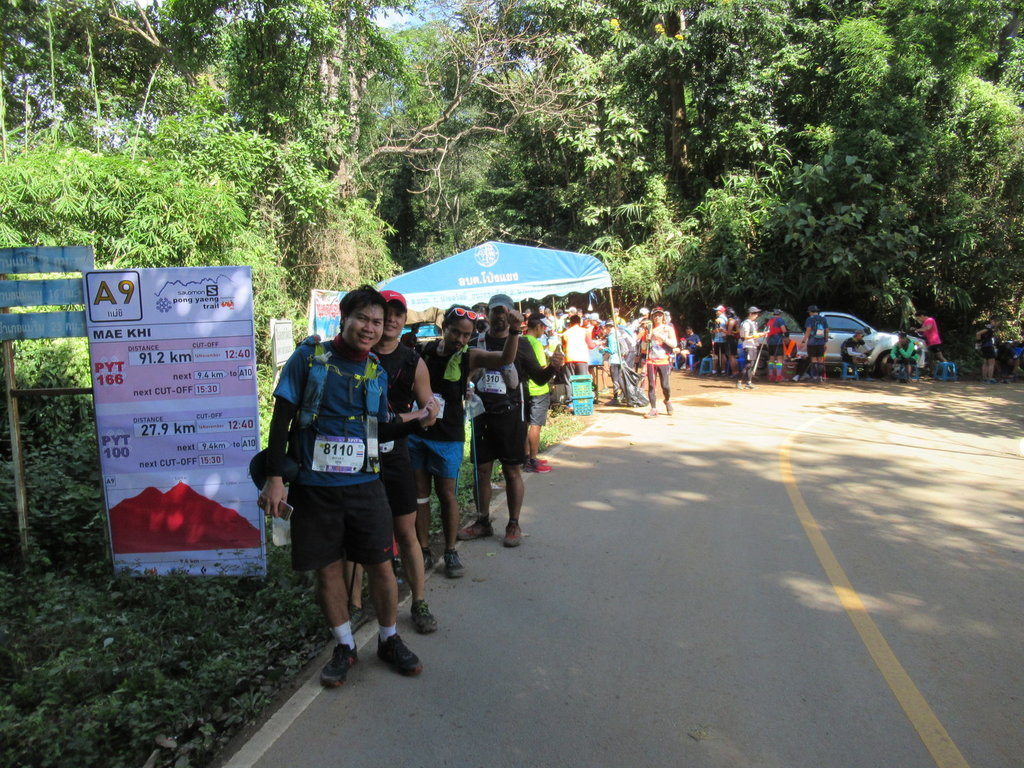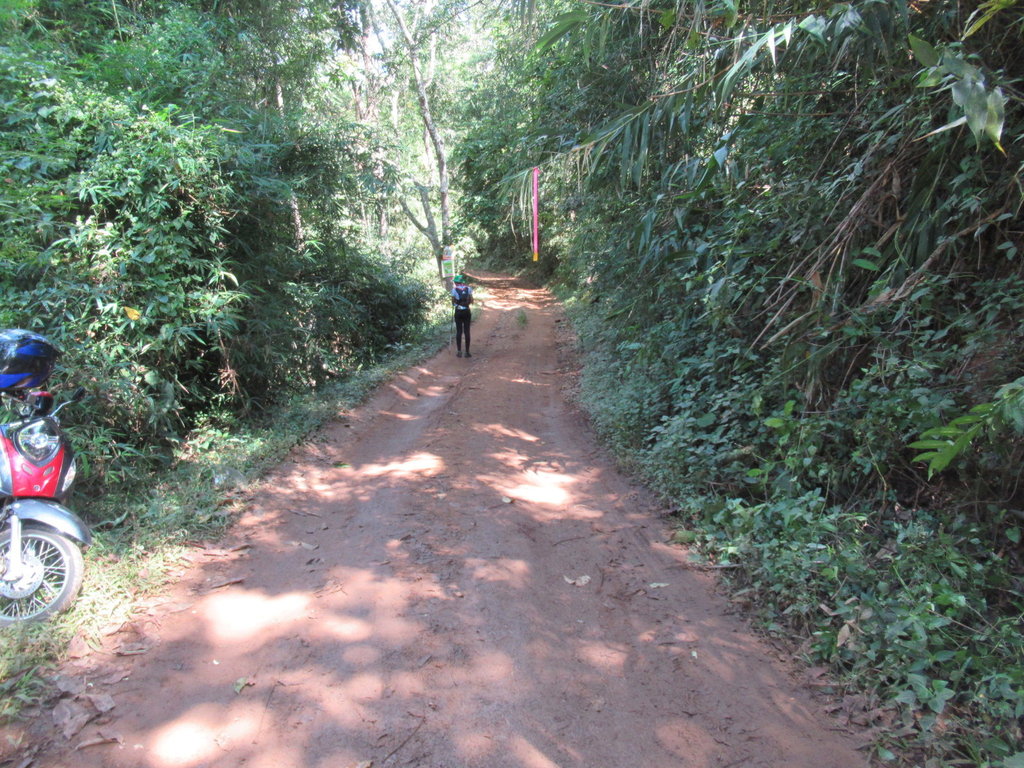 They are walking up that muddy dirt track, I thought thats it I wont be seeing you lot again today, how wrong I was
Saturday and a few people here fishing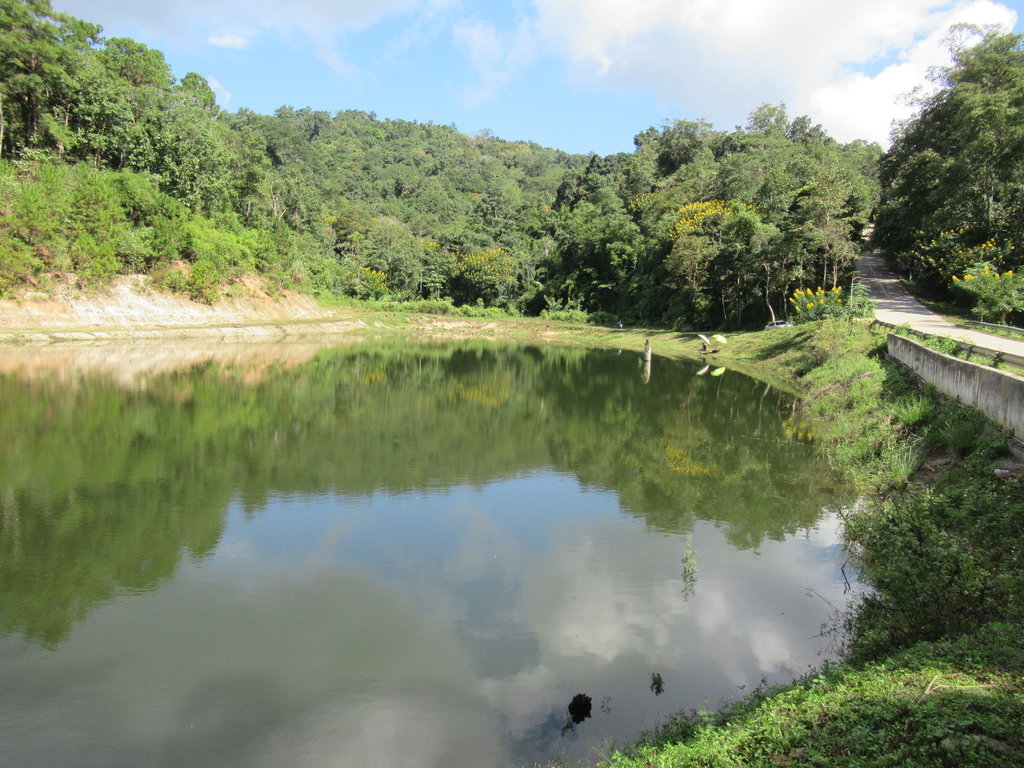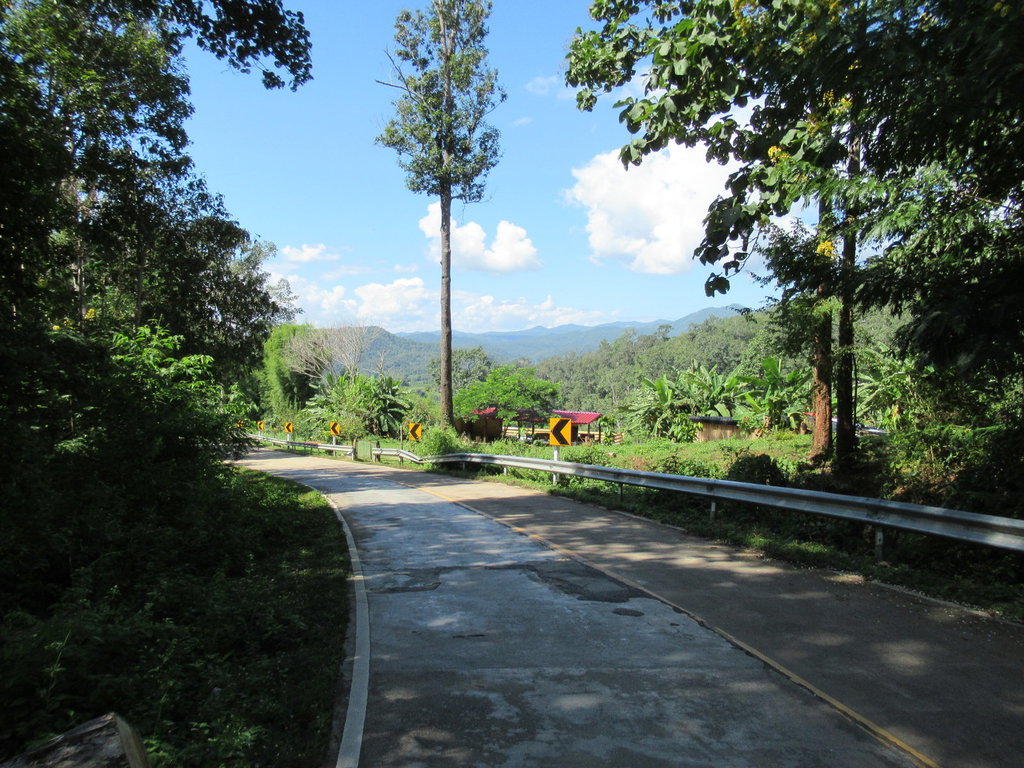 A lovely sunny day making good photos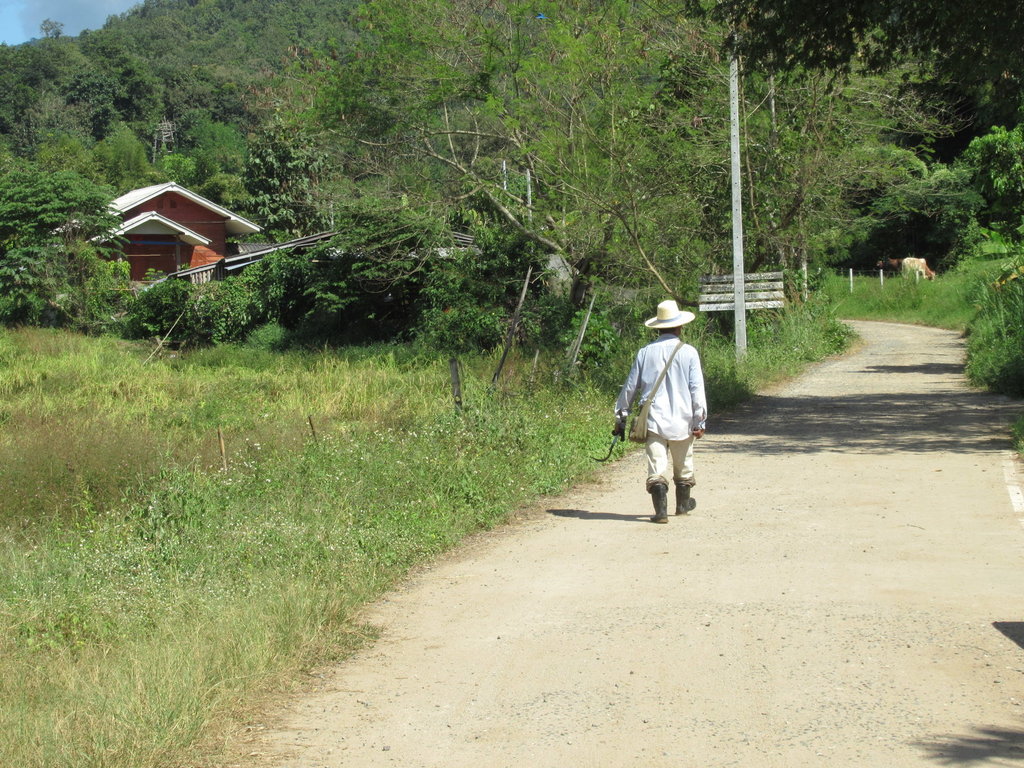 Off to cut some rice I guess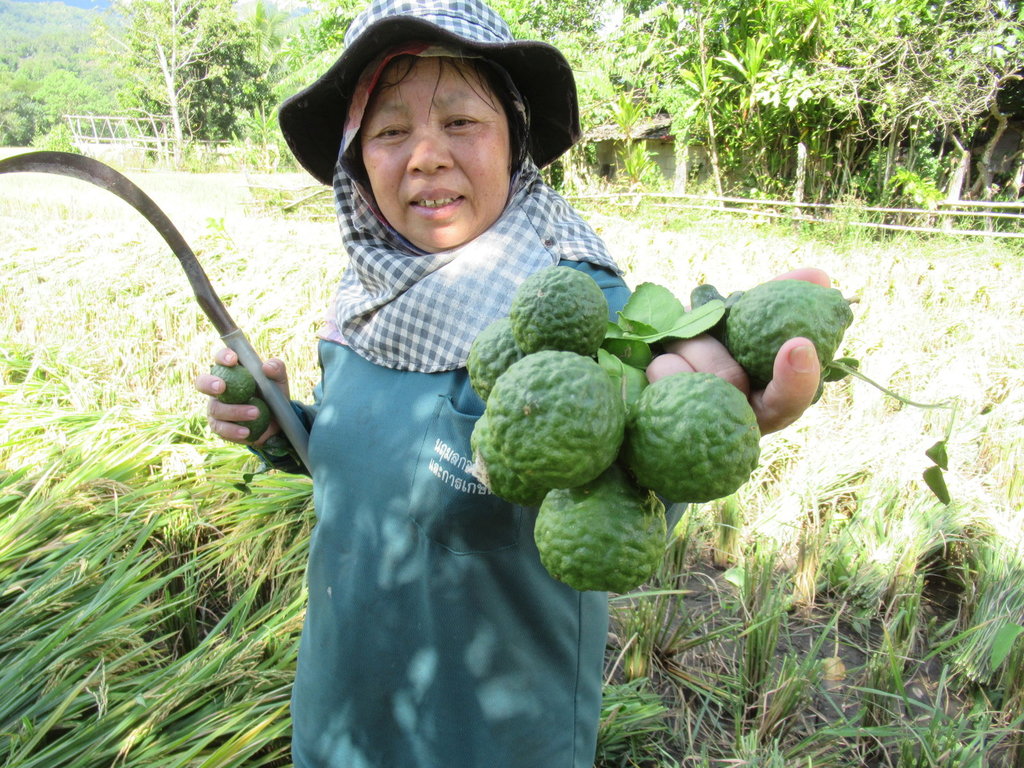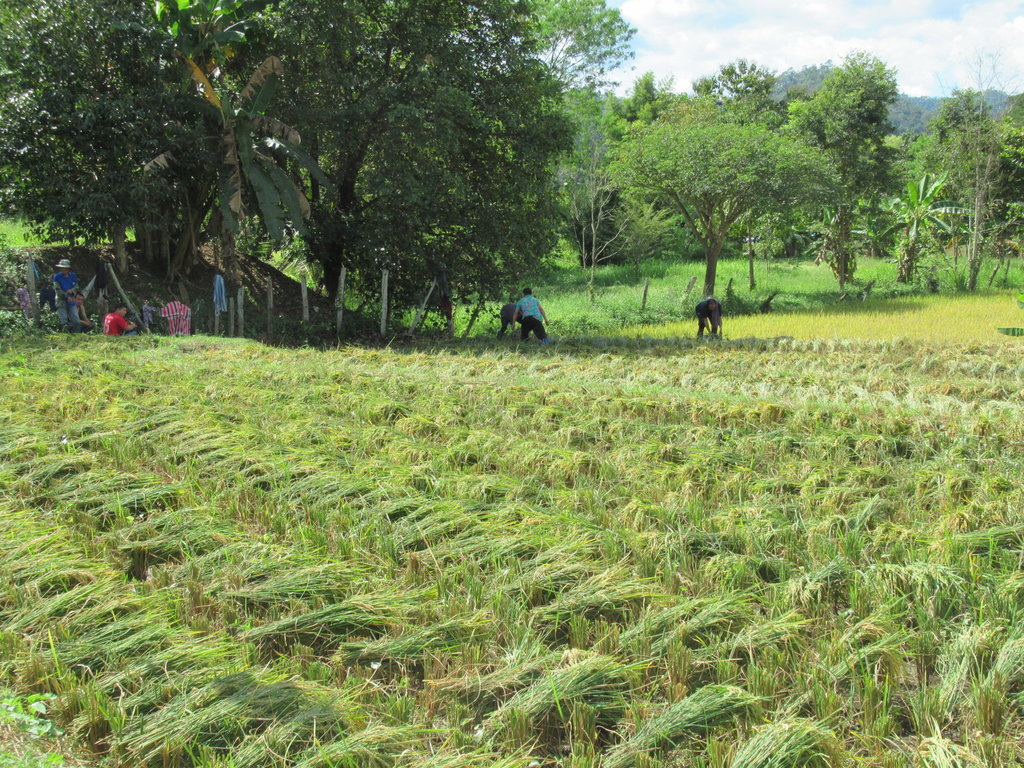 Everywhere around here its hand cut rice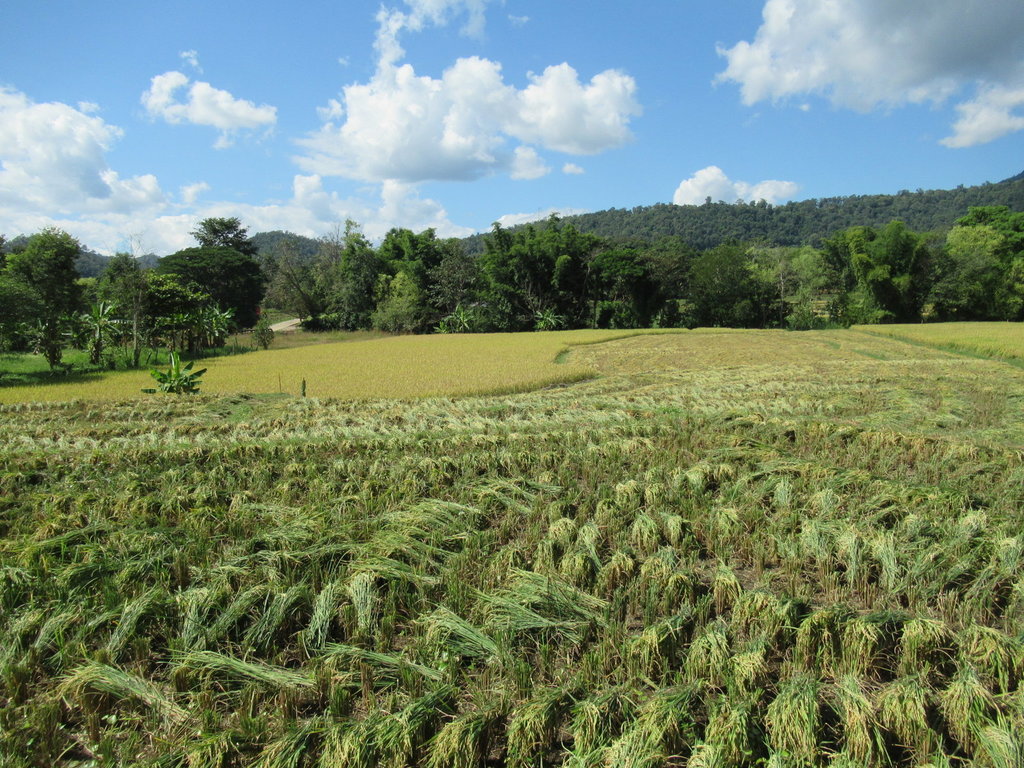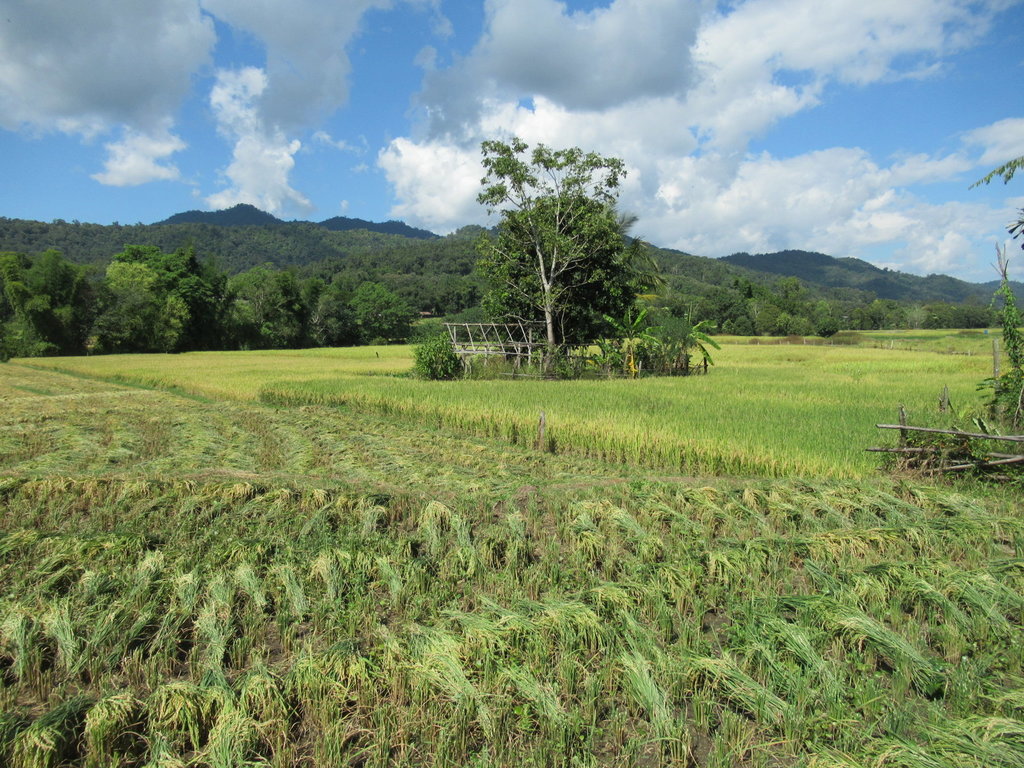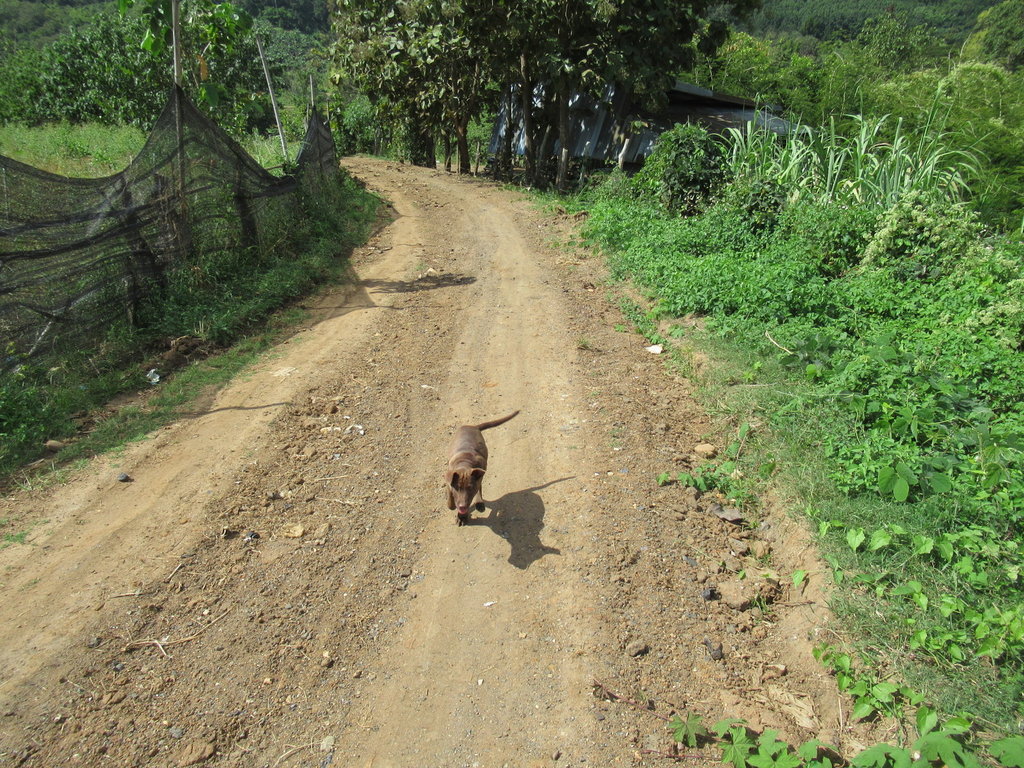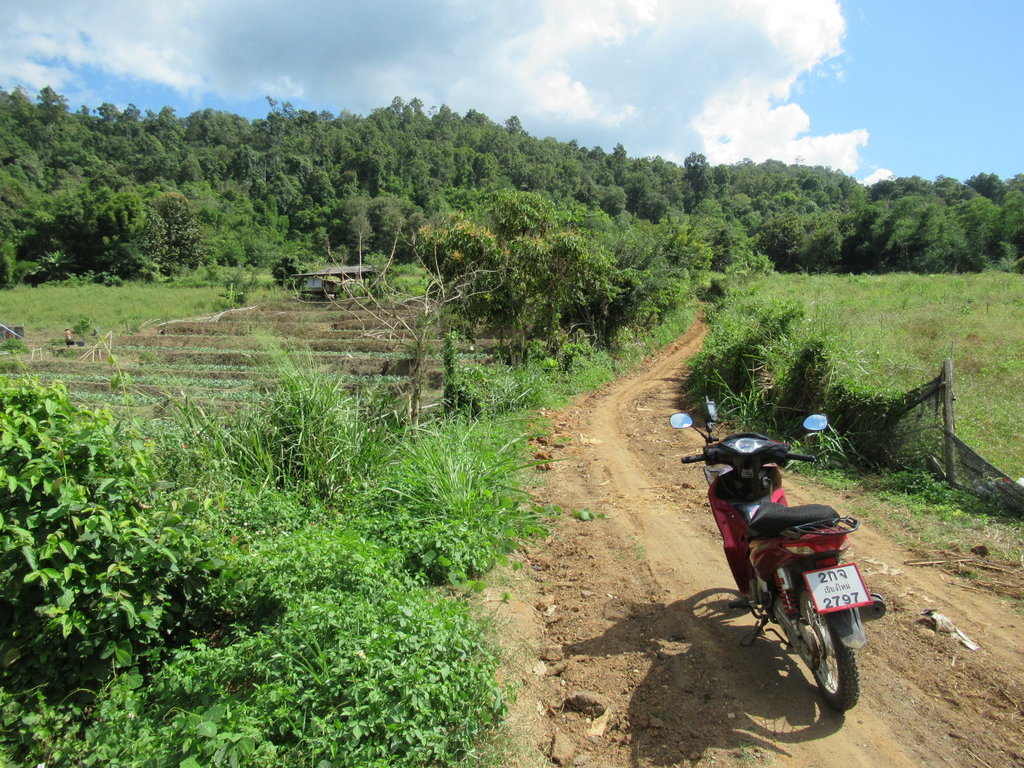 Still wet and muddy from thursday mornings rain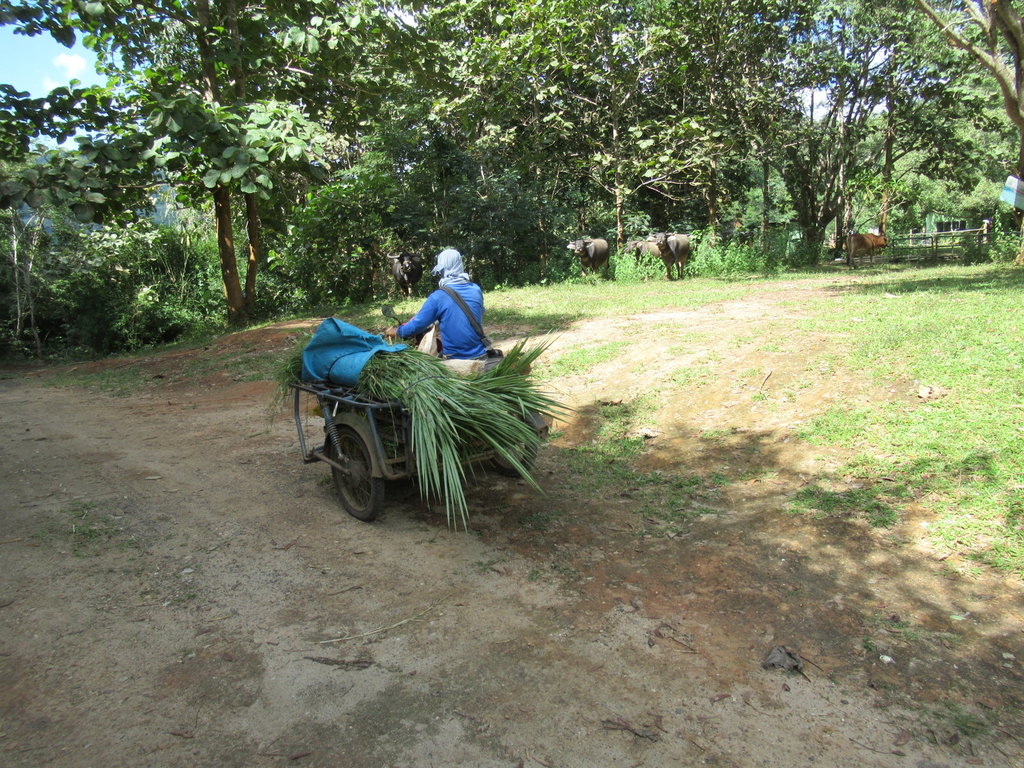 This guy has got all the gear set up here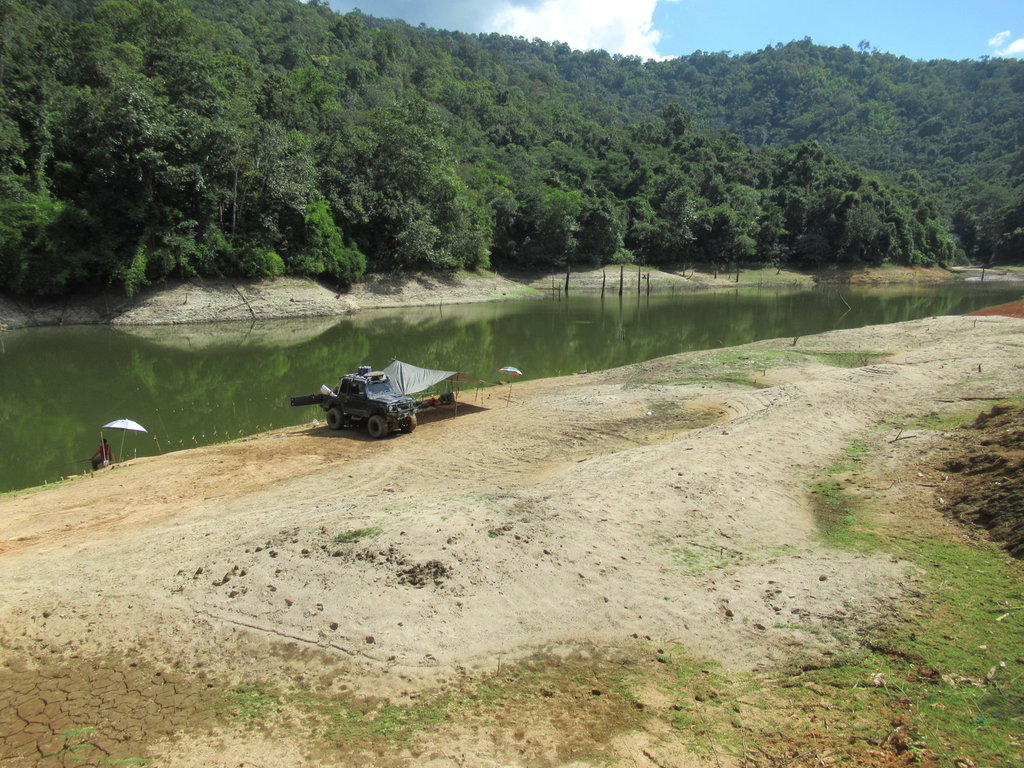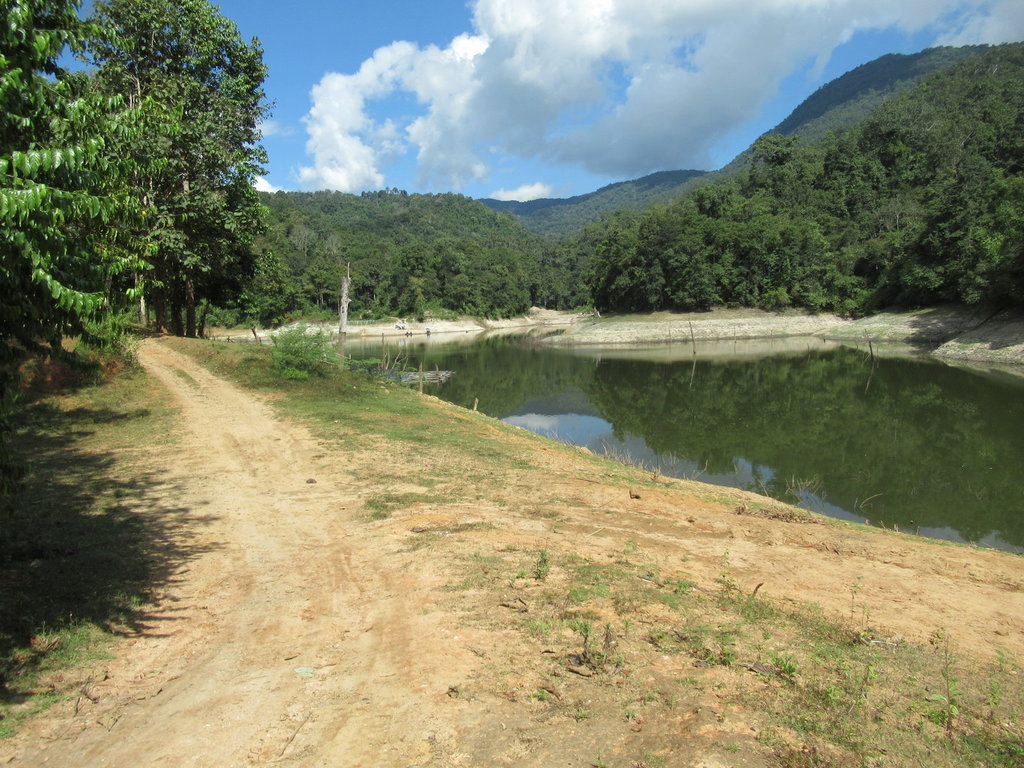 If the water level drops much more you will need to bring your own
The overflow is about the same height as the Wave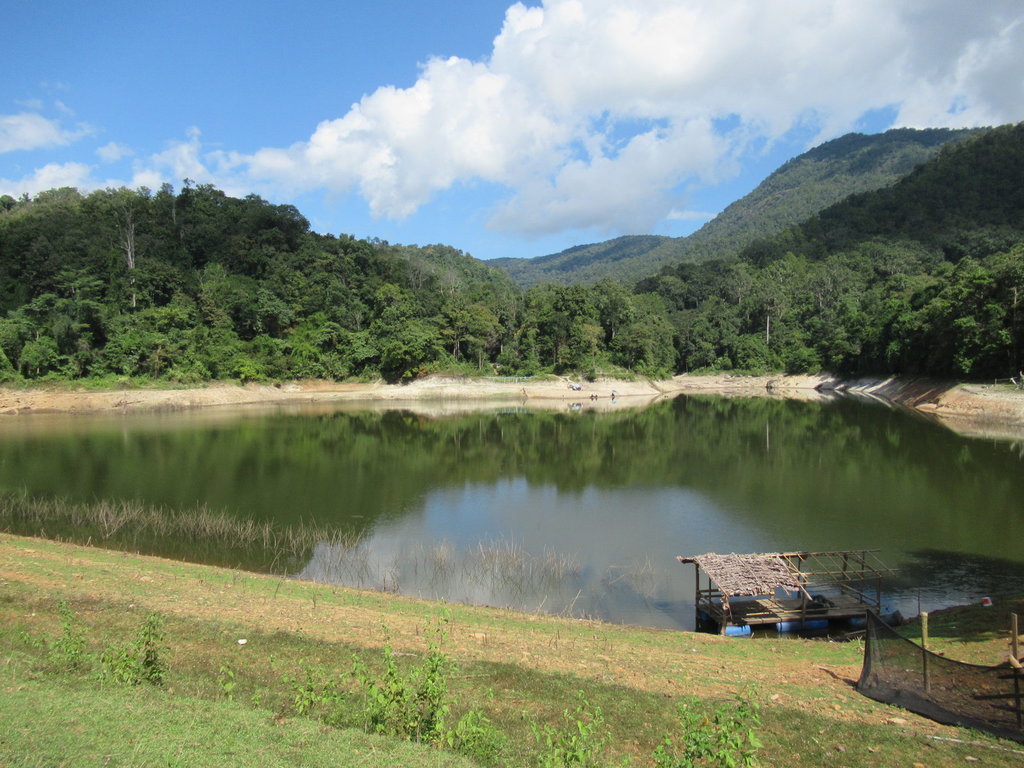 With a large drop down to its current level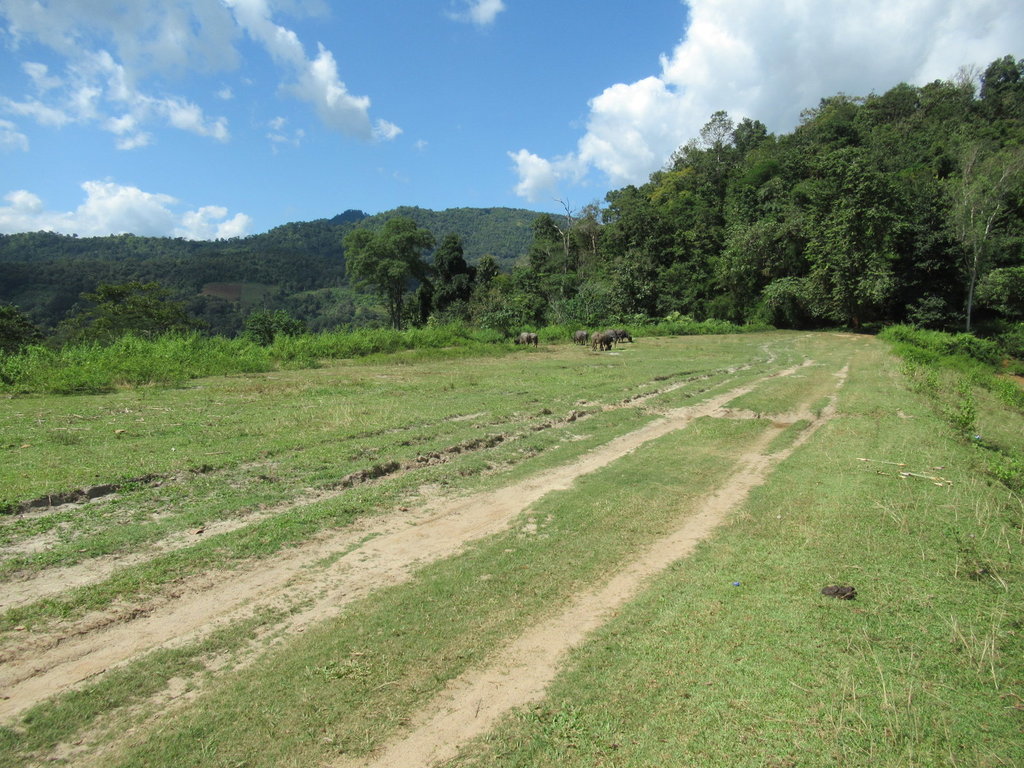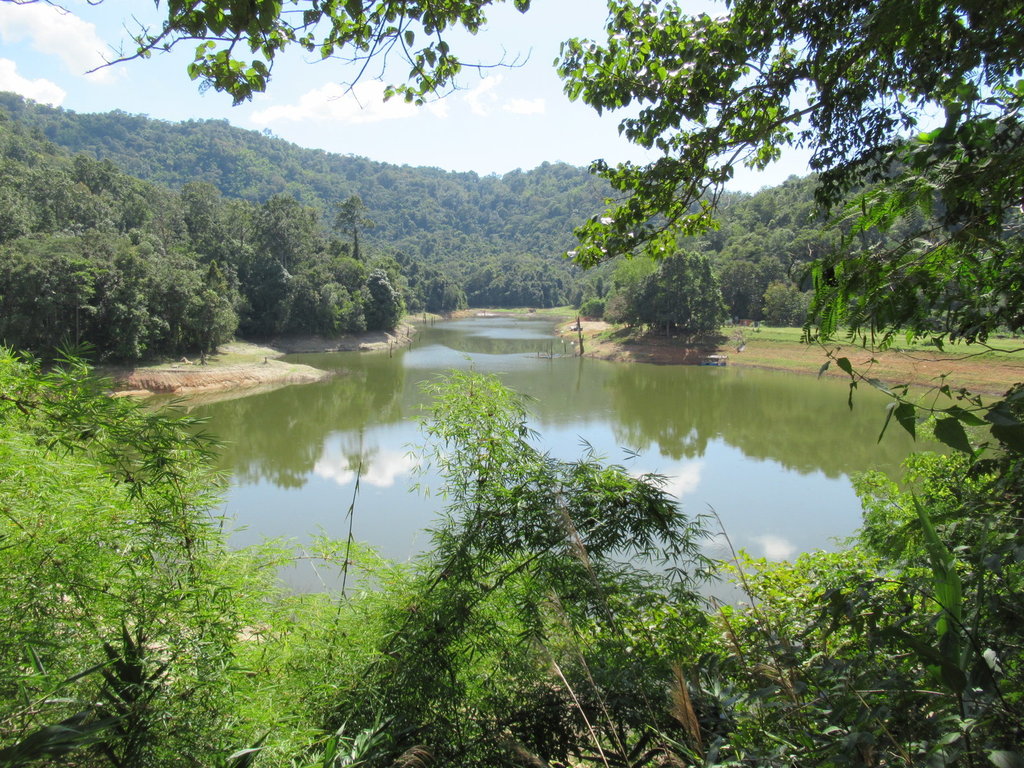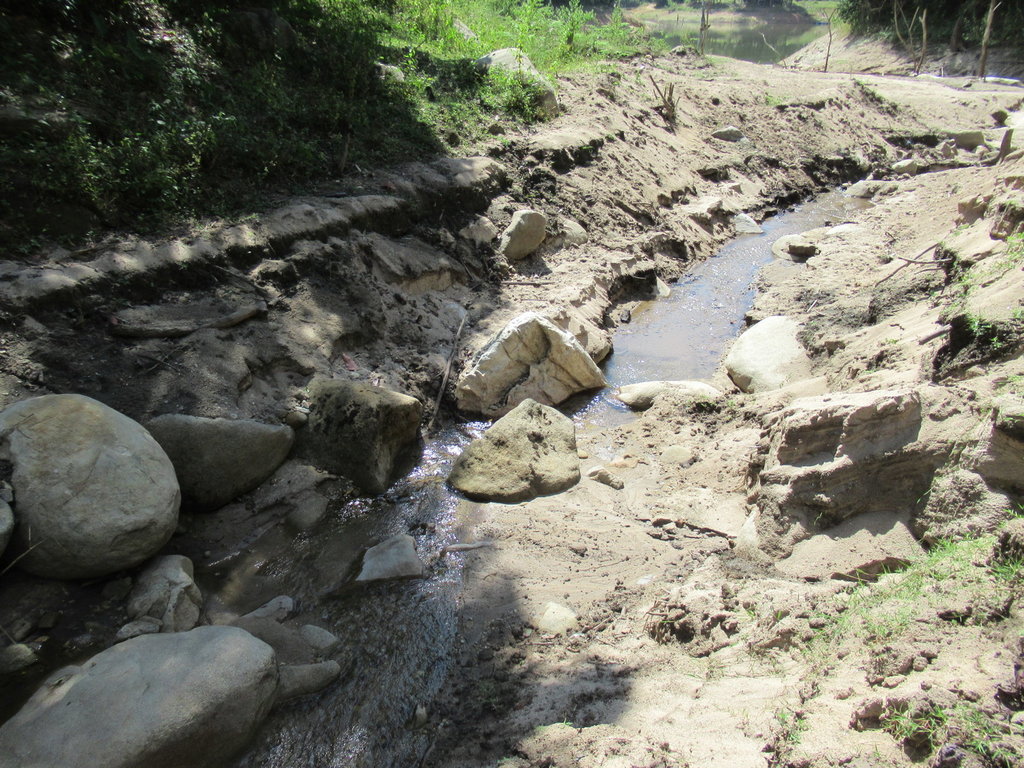 The stream that fills it up only has a trickle flowing down
I will try to get here just before I go home to see if its completely dried up by then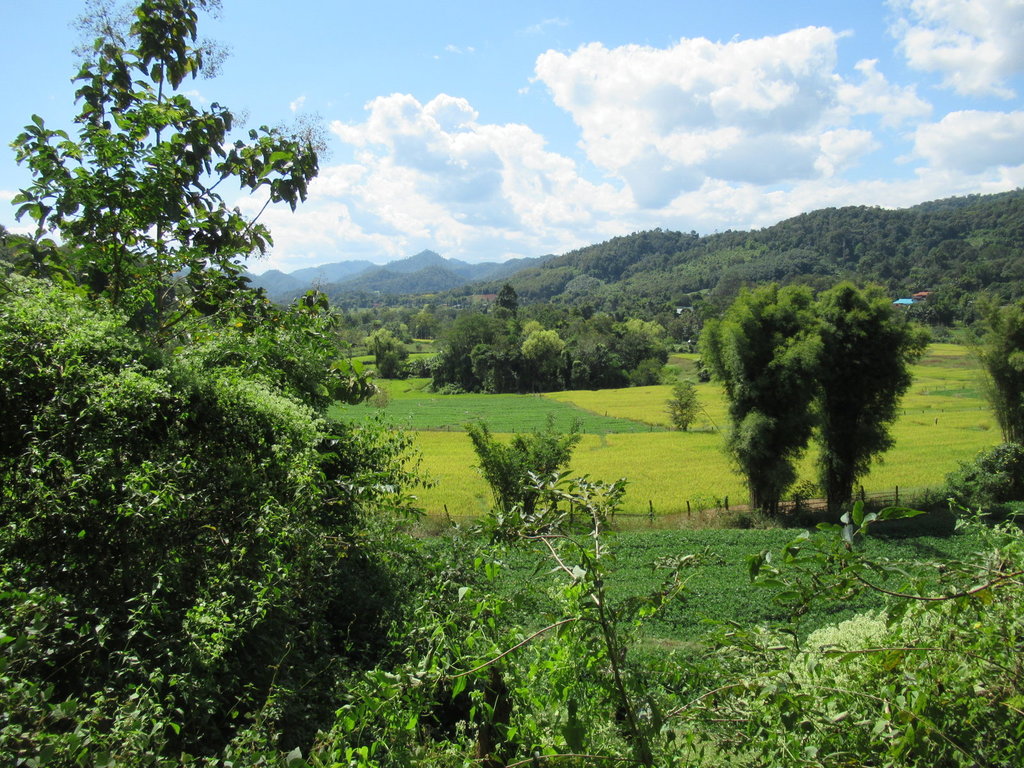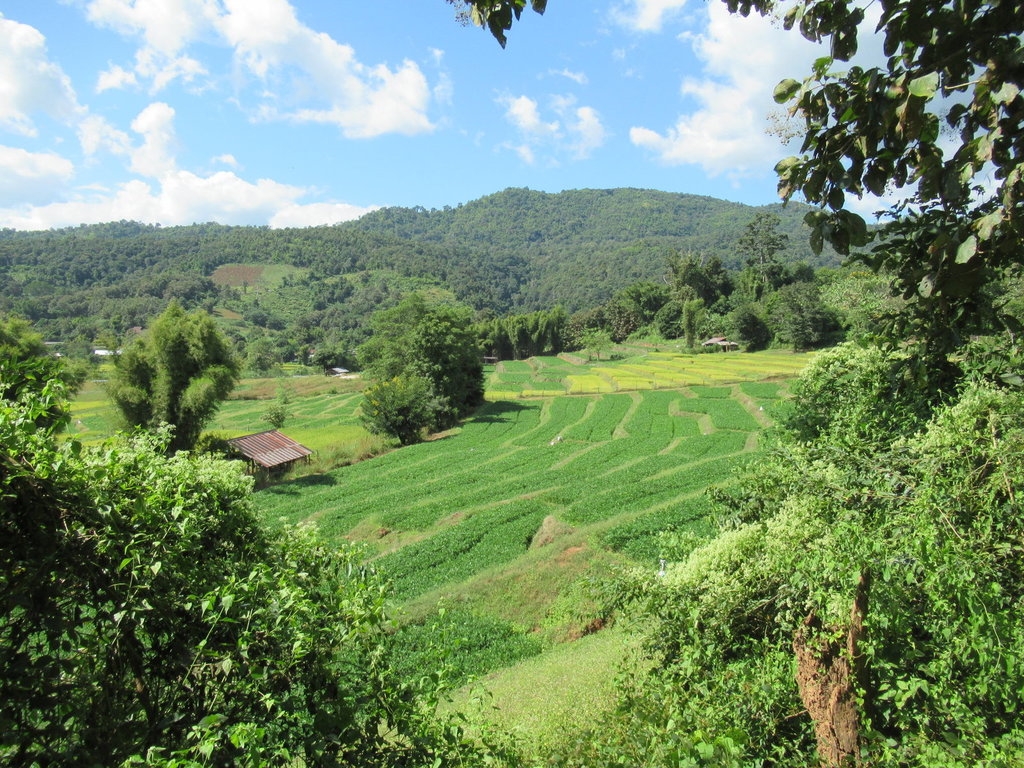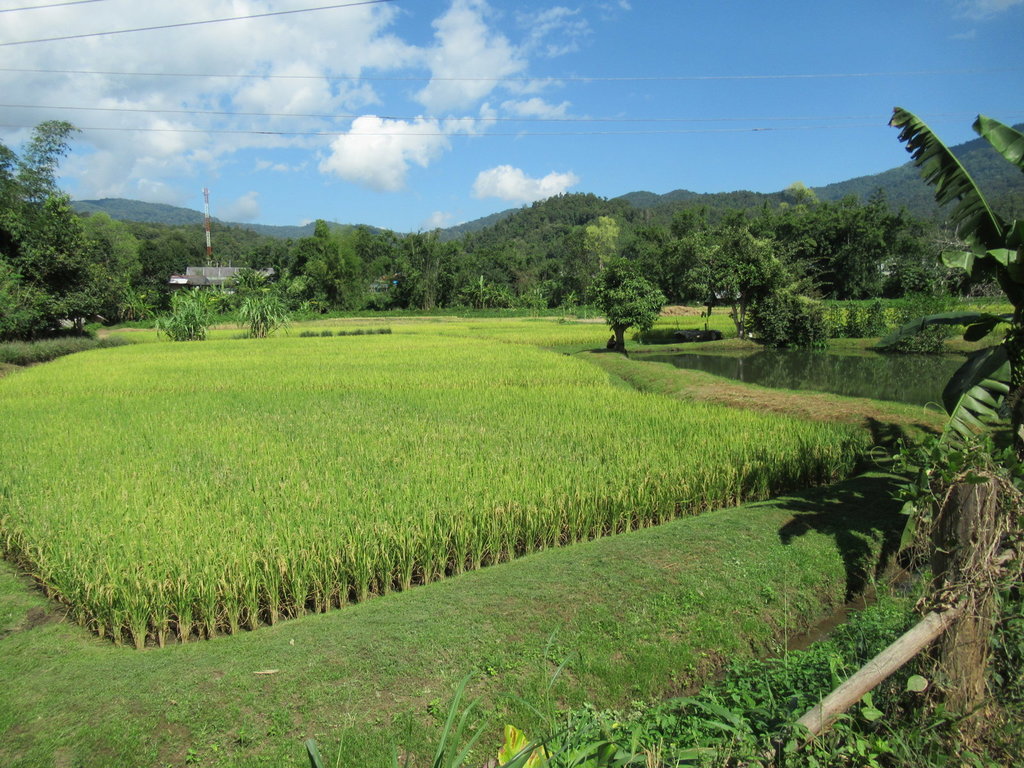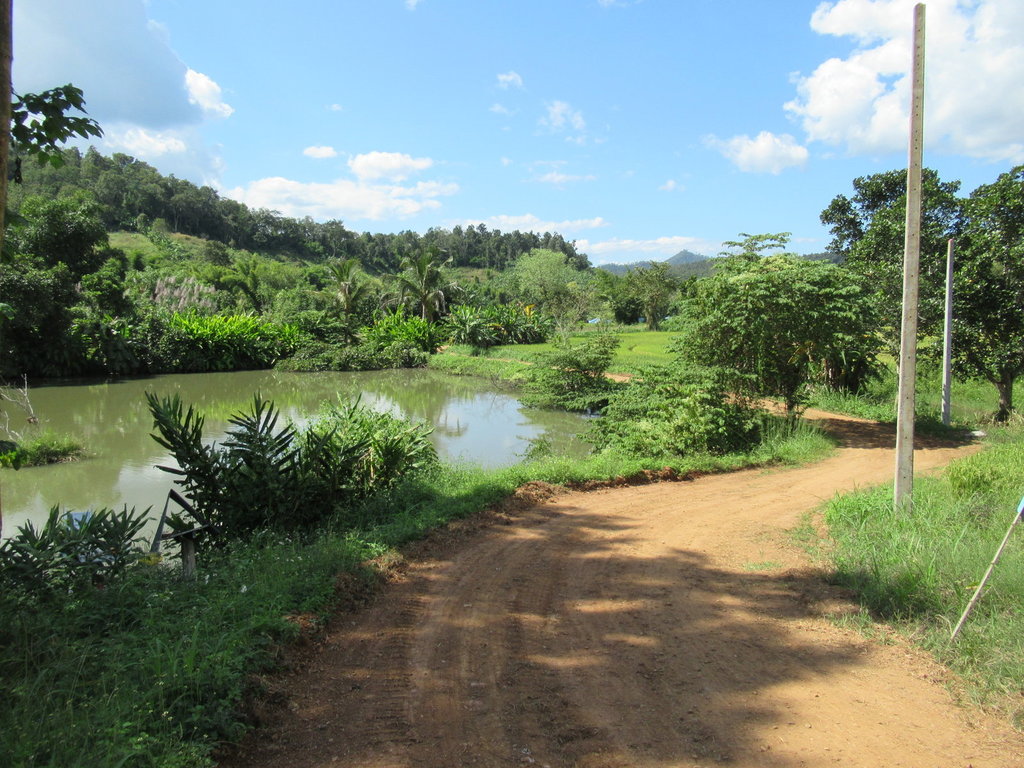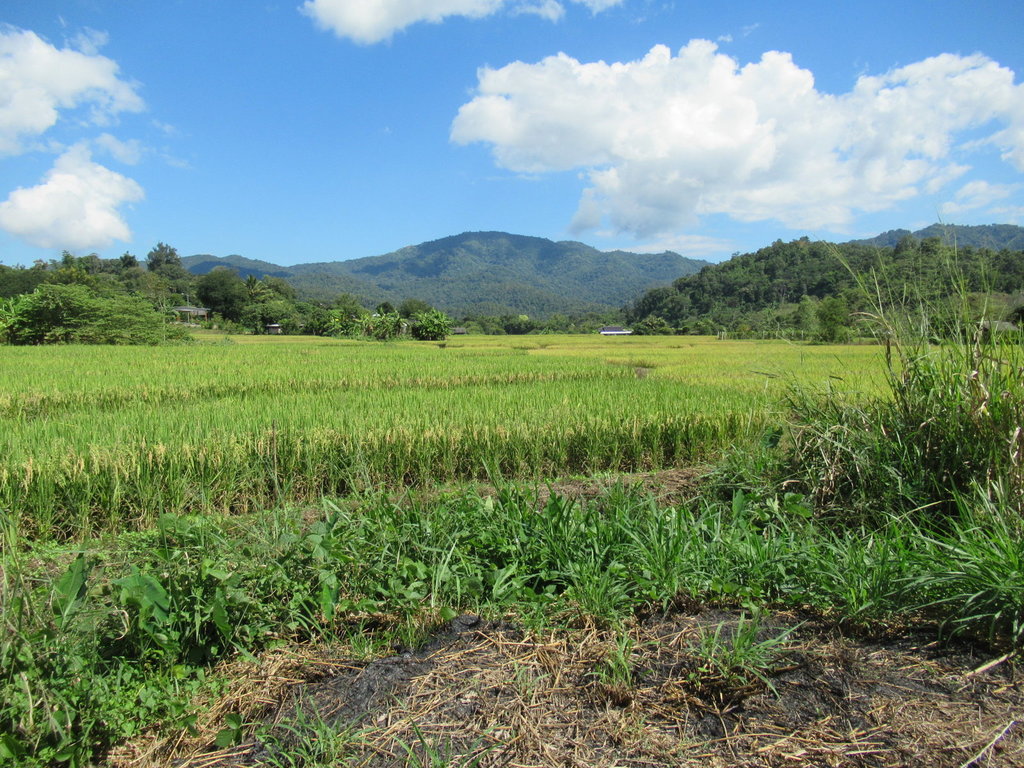 A house out in the field
Its owner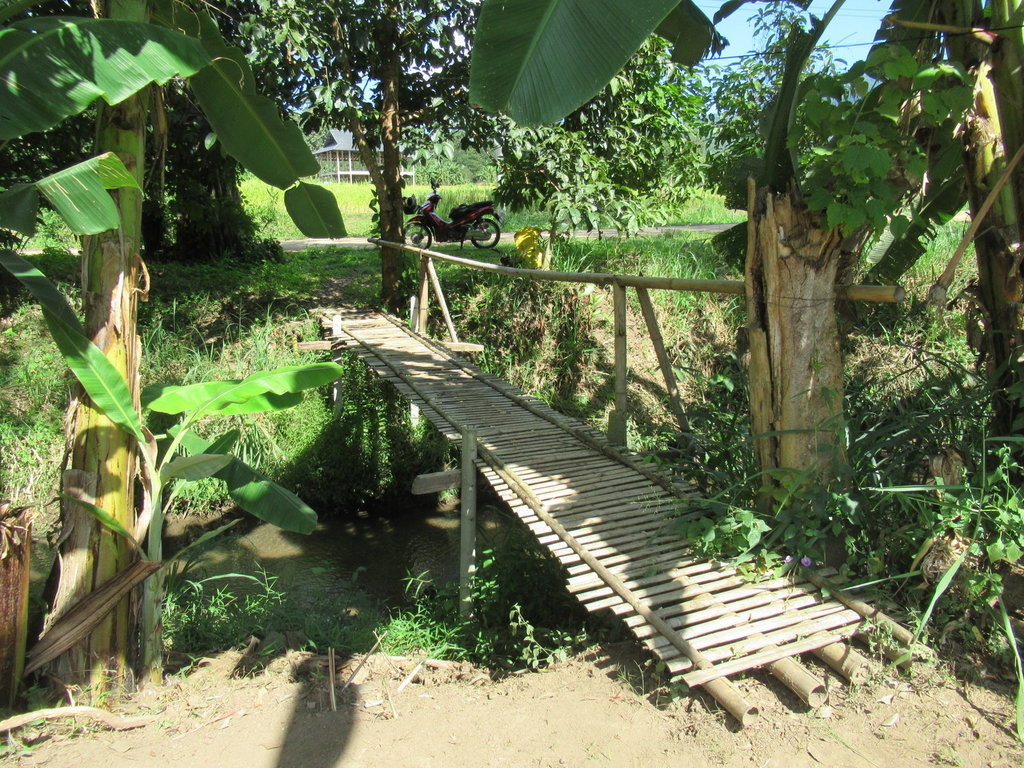 It looked to me like this is the only way in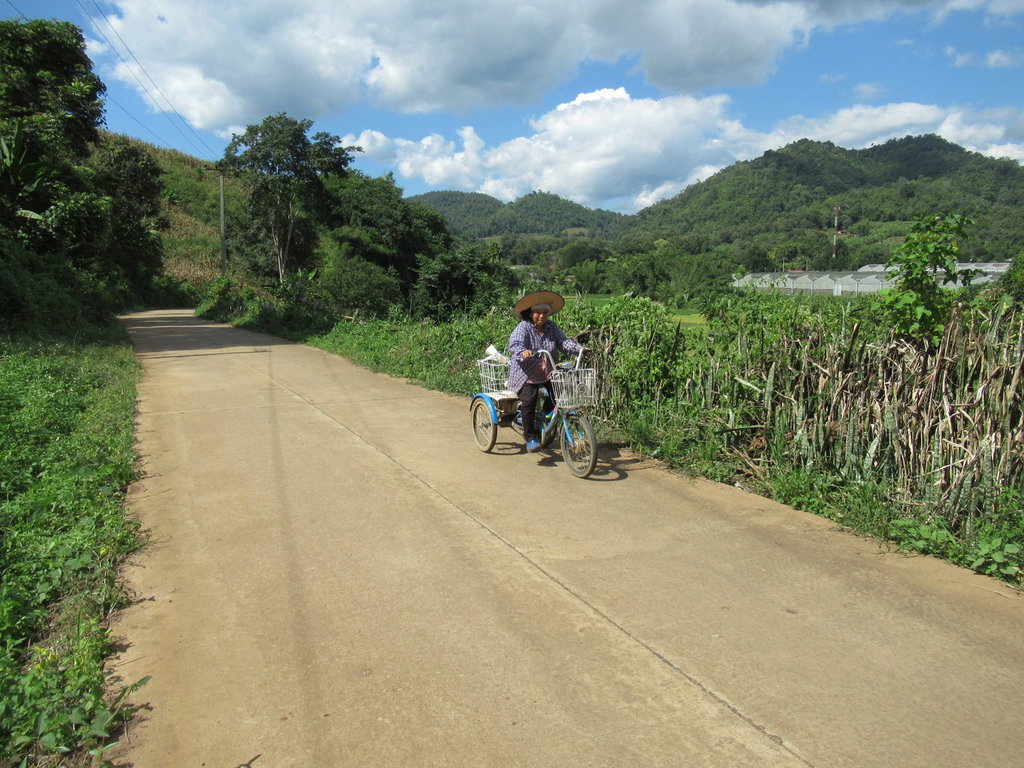 I saw her in the village moving along slightly down hill without peddling and thought nothing of it.
Here she is moving uphill without peddling and I realise its an electric bike, it certainly is making her life easier but I had never noticed one before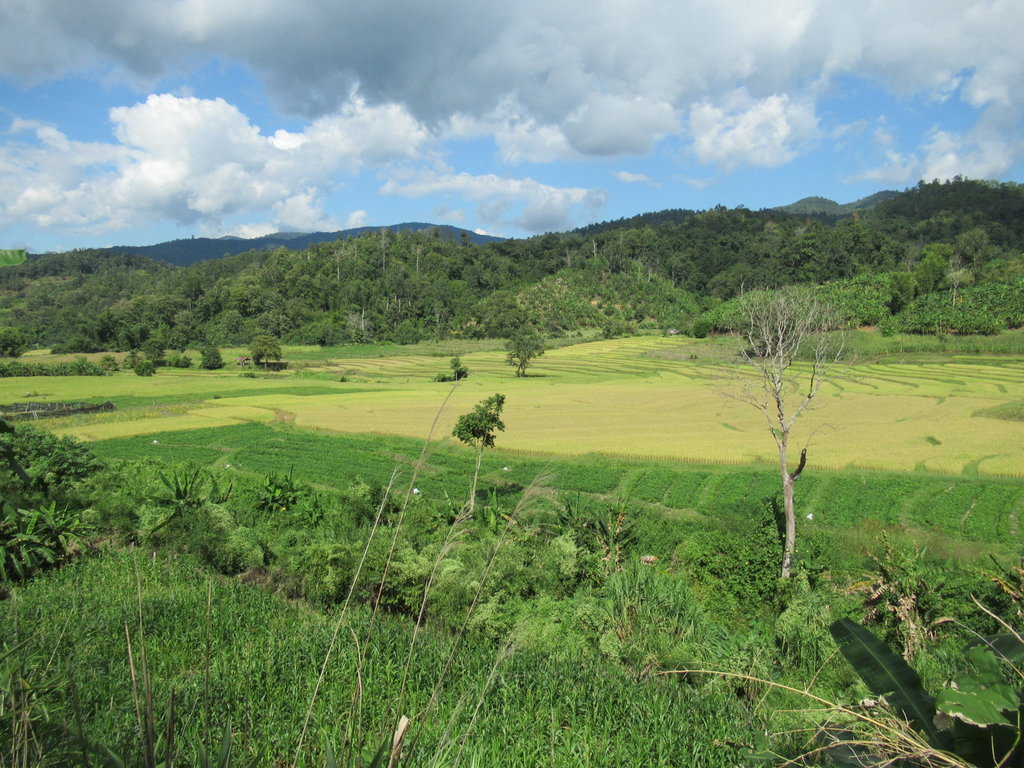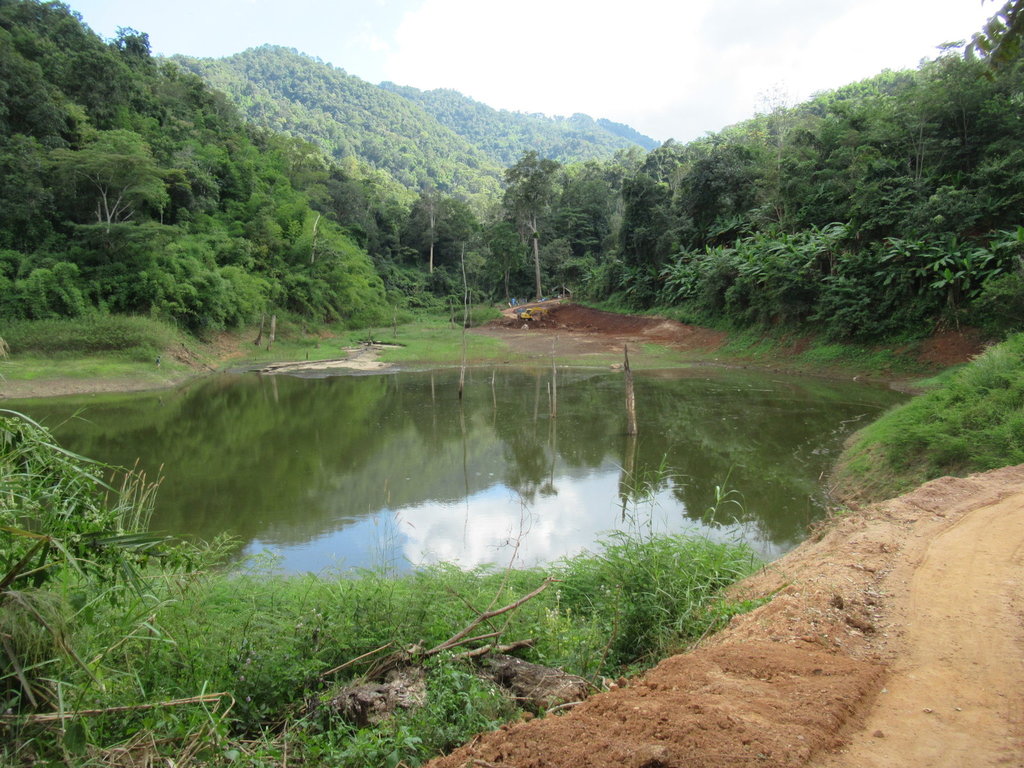 To my amazement the marathon walkers are using the dirt track that I am taking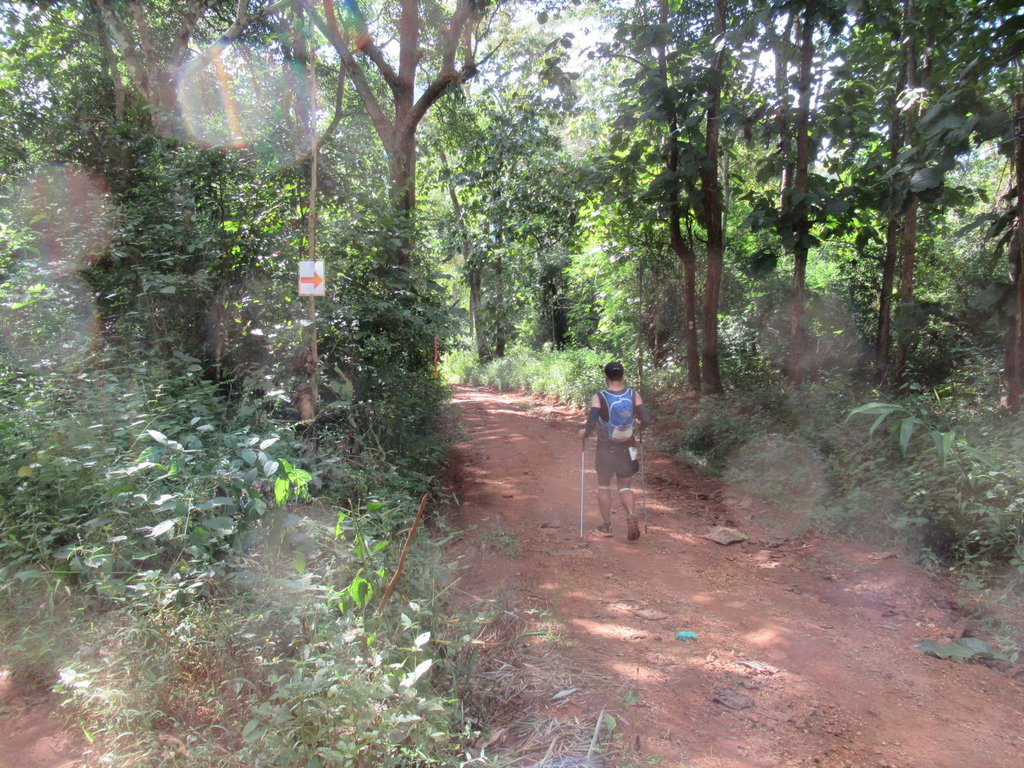 It soon turns into a rutted single track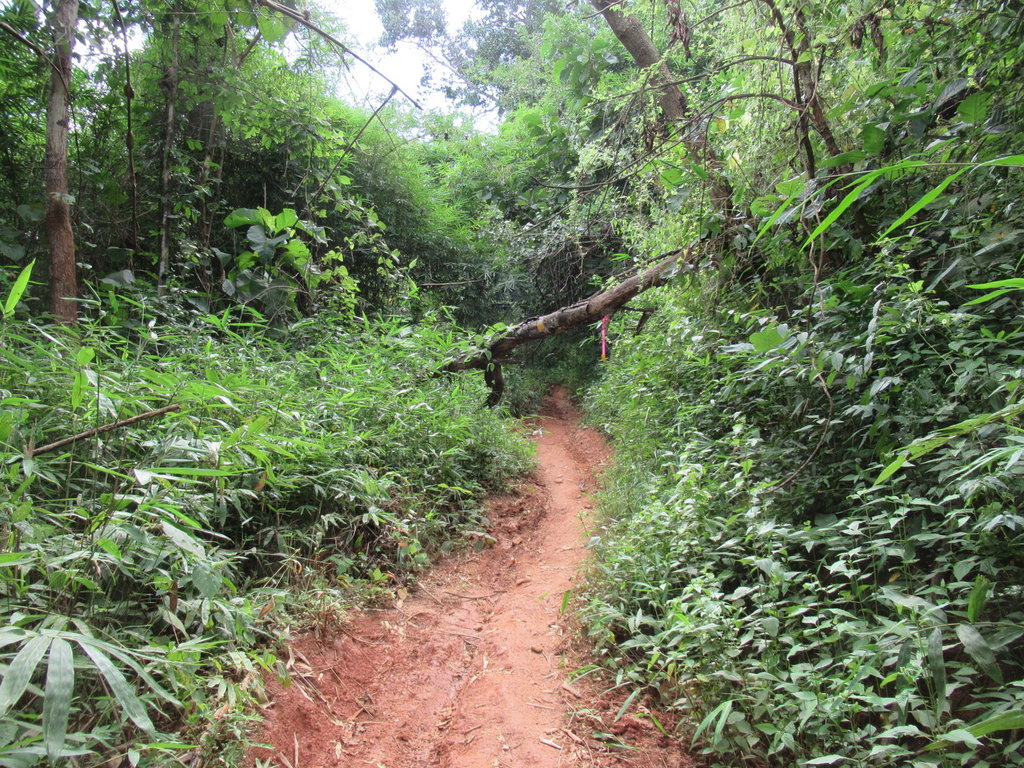 Ducking under numerous trees and sliding around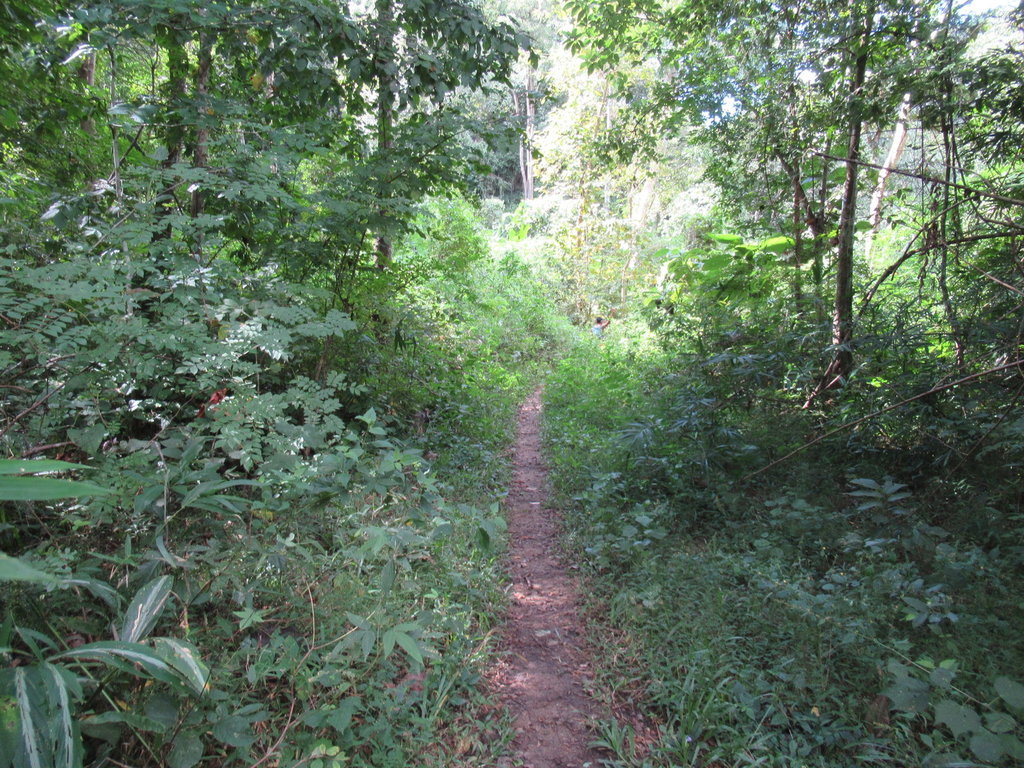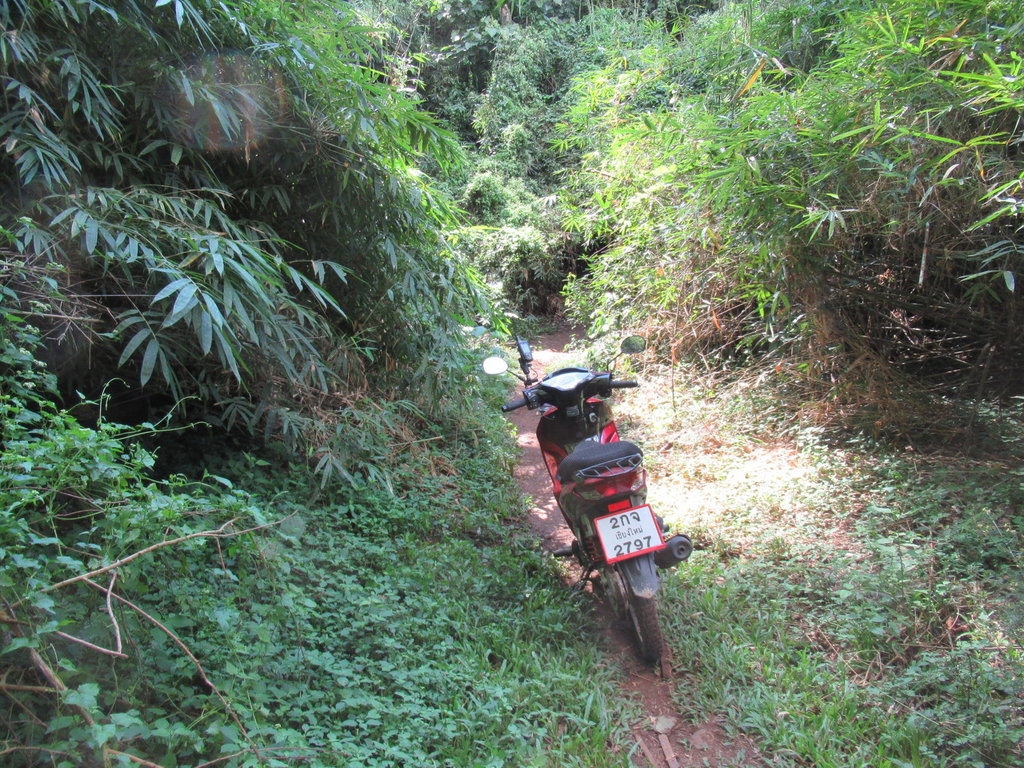 If I get any problems at least there is plenty of help here today
I had to get off and manhandle the Wave over this
A few water crossings but luckily no deep ones
I was glad to see him coming from the other direction as I was dreading having to go back if the track was impassable
Finally out in the open and the track from hell was nearly finished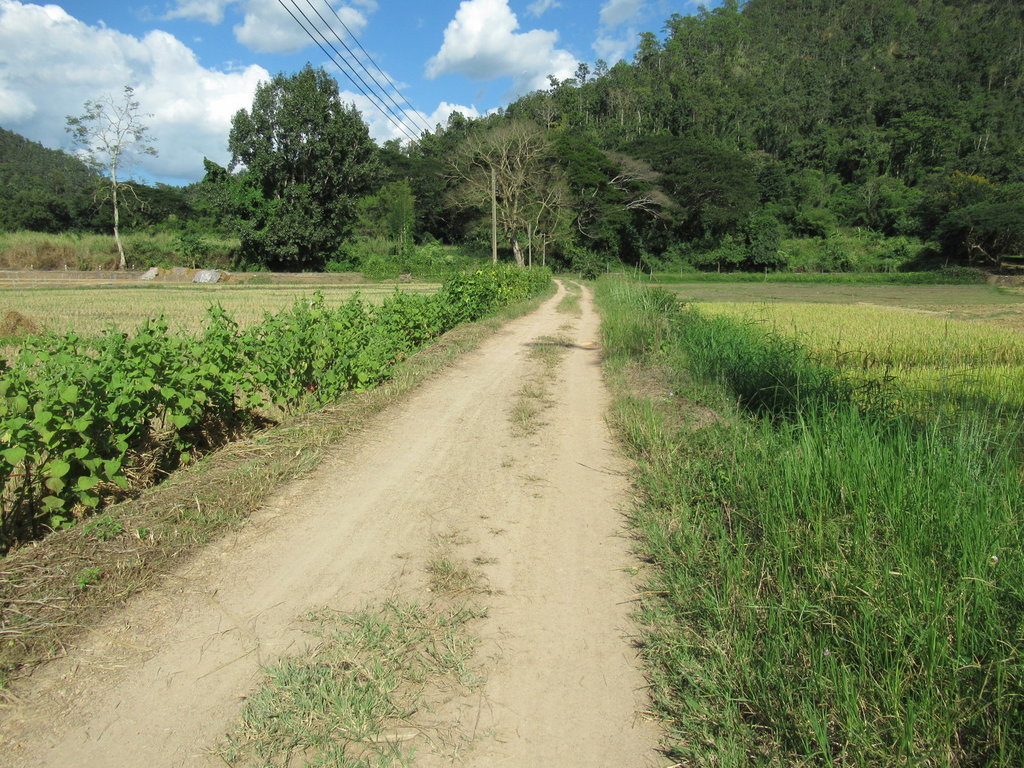 The pleasure of reaching this surface was immense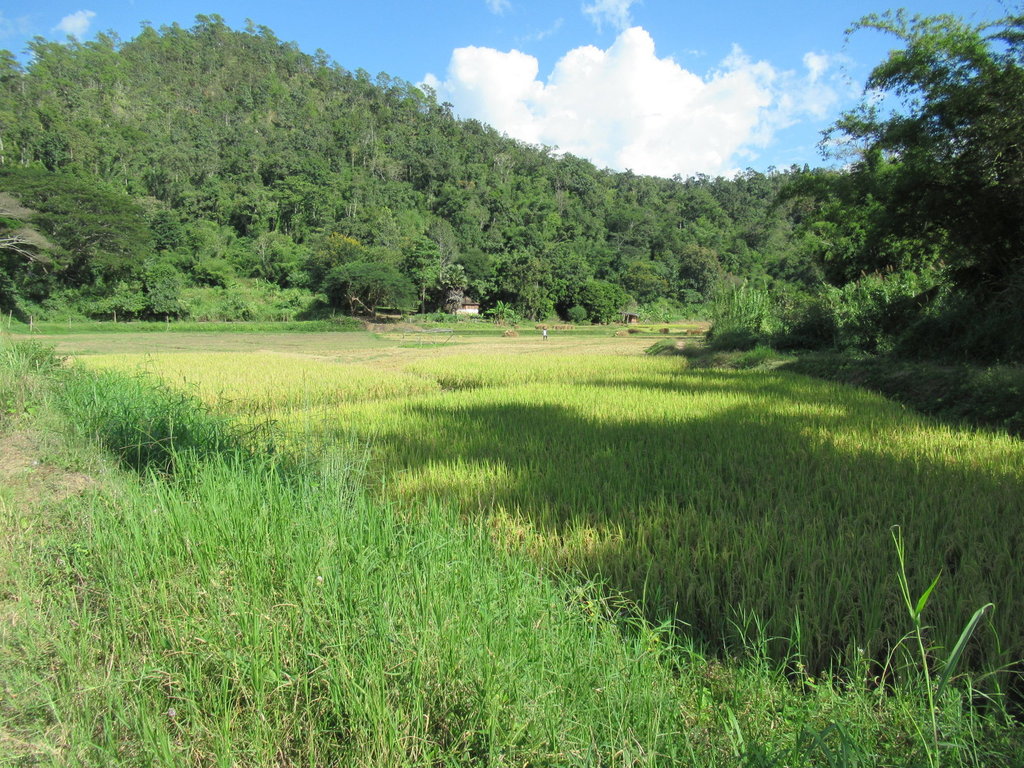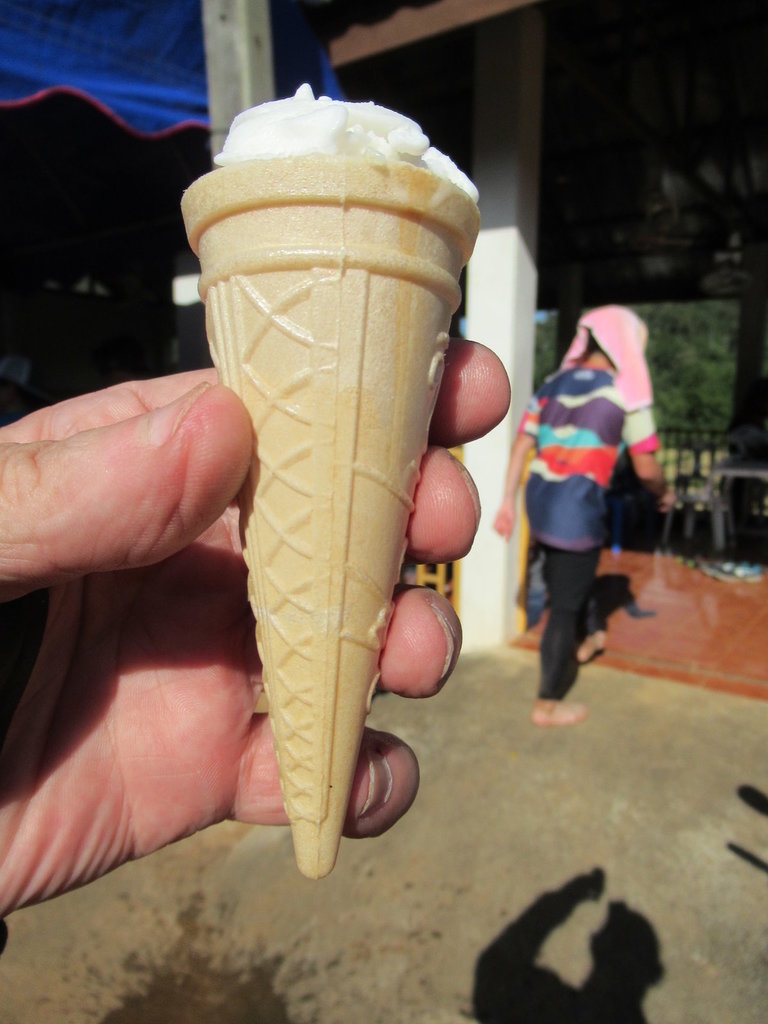 A check point for the runners was here where they were all handed an ice cream, I suggested that as I too had travelled that shit track I also deserved one, they agreed and I enjoyed that immensely.
I wasnt a lot faster than the runners as the track was difficult and at the bottom one of the guys who I had been chatting to about an hour before soon turned up
On the 1369 and I spotted this red necked keelback crossing the road but by the time I turned around and rode back it had been hit
Last year I found one on a dirt track and it too had been run over.
No reason to kill this one as its both venomous and poisonous so cannot be eaten
Stopped to chat with Arthur and realised he was on one of Ian's rental bikes, he was having trouble locating dirt tracks saying most were now paved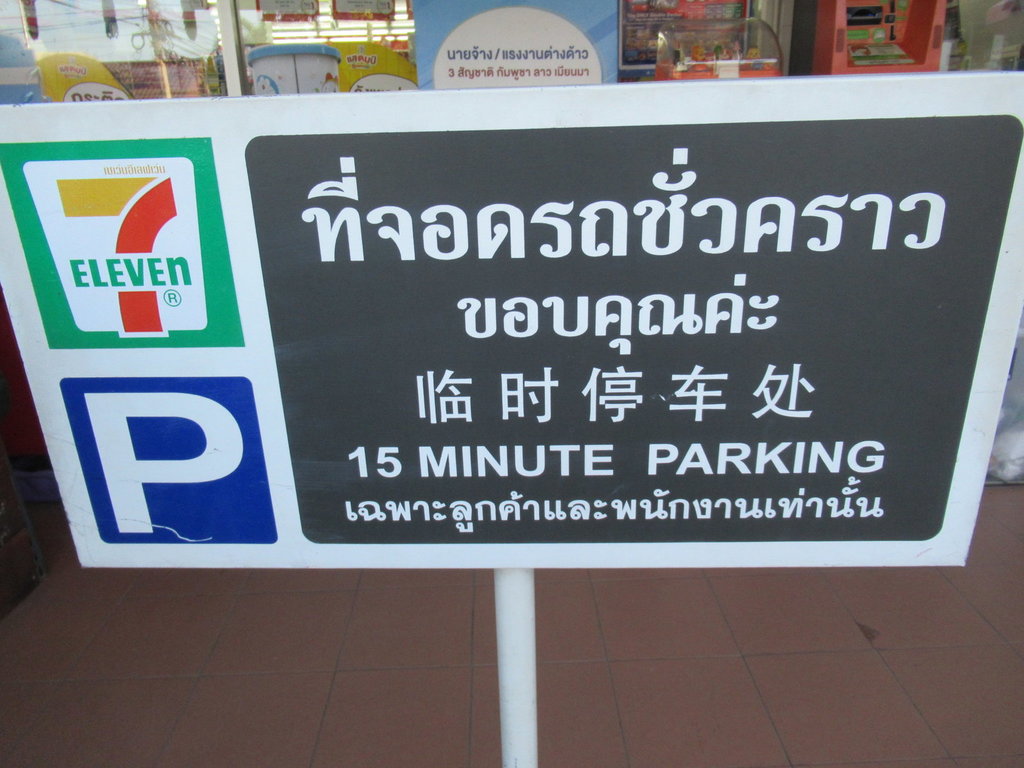 At the 7-11 just before reaching the canal road I noticed this sign, never seen one here outside a 7-11 before
Paprika pork steak, fries, salad and sweetcorn at Gecko Garden 129 Baht, great value and a pleasant meal