Joined

Jul 1, 2012
Location
Bikes

Honda CRM-AR 250, Honda CRF 250-L, Suzuki V Strom XT 650 Honda XR250 Baja BMW F650GS
A huge thank you to all that contributed and attended the fund raiser for the Chang Yuen School in Nan, apologies for the delay in submitting a report on the day but the computer gremlins have been at work on my Mac.
A small group of us heading out in torrential rain in Chiang Rai, fortunately the clouds broke and we enjoyed a lovely ride along the 1091 to meet up for a few cold ones at Crossroads Nan and a nice relaxing evening before the event the next morning.
Mustering up the next morning to a nice cool day.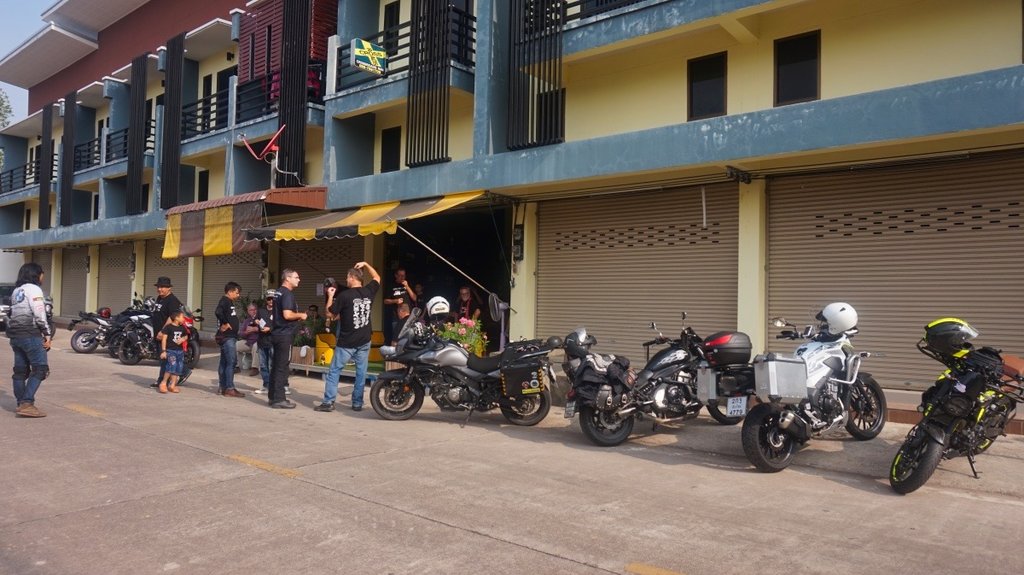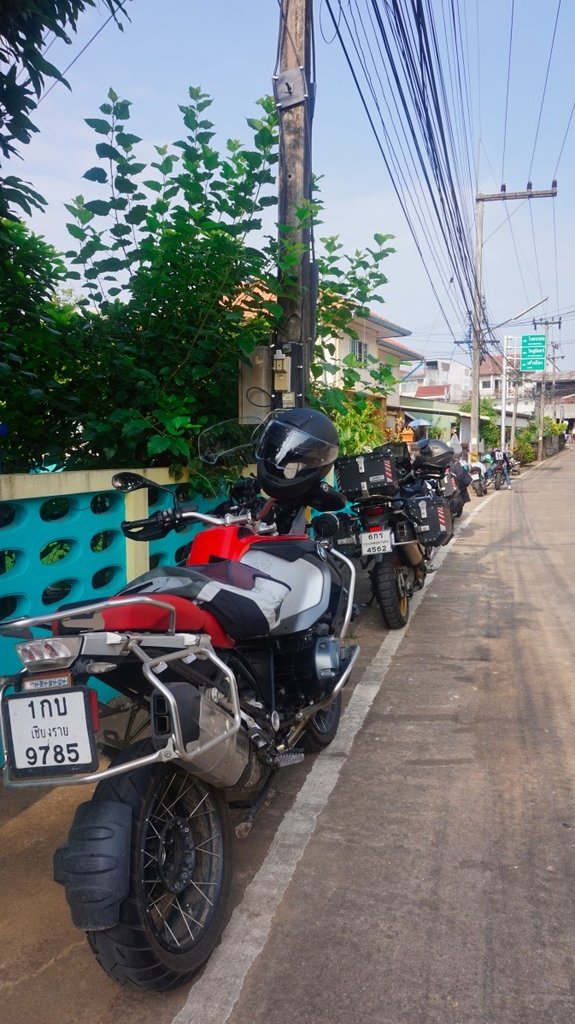 Good turn by local and not so local riders.
Good to see everyone socialising and having a good time.
Well almost all.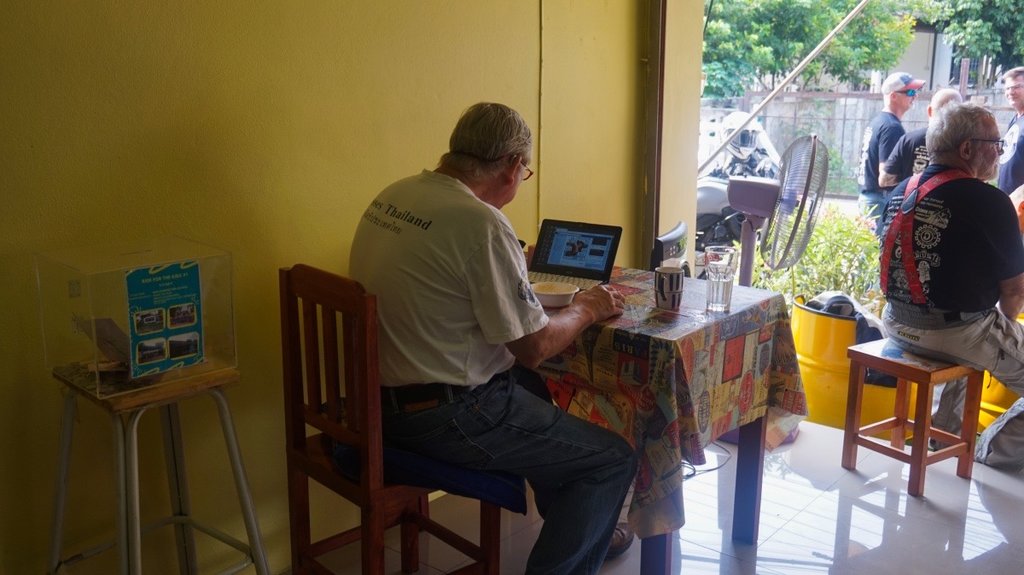 Nice to see so many riders wearing the event shirts to help contribute to the fund.
Noi of Al Capone MC Nan, Mr cool.
Before reaching the school a nice looping ride was laid out, almost all made it with only a couple of lost sheep.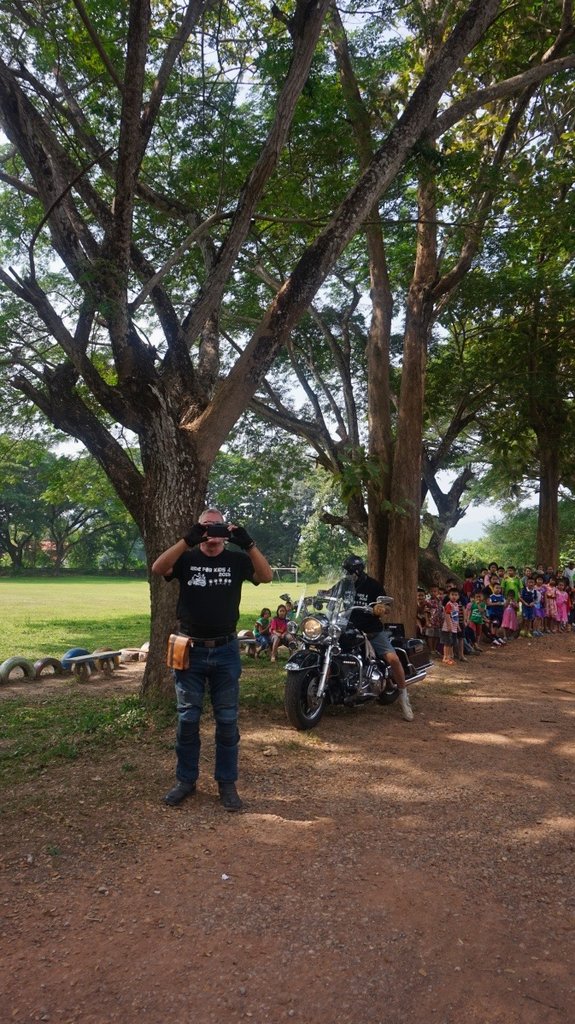 Kid's more than a little curious of the motorcycles arriving.
Tony and Rude from Chiang Rai/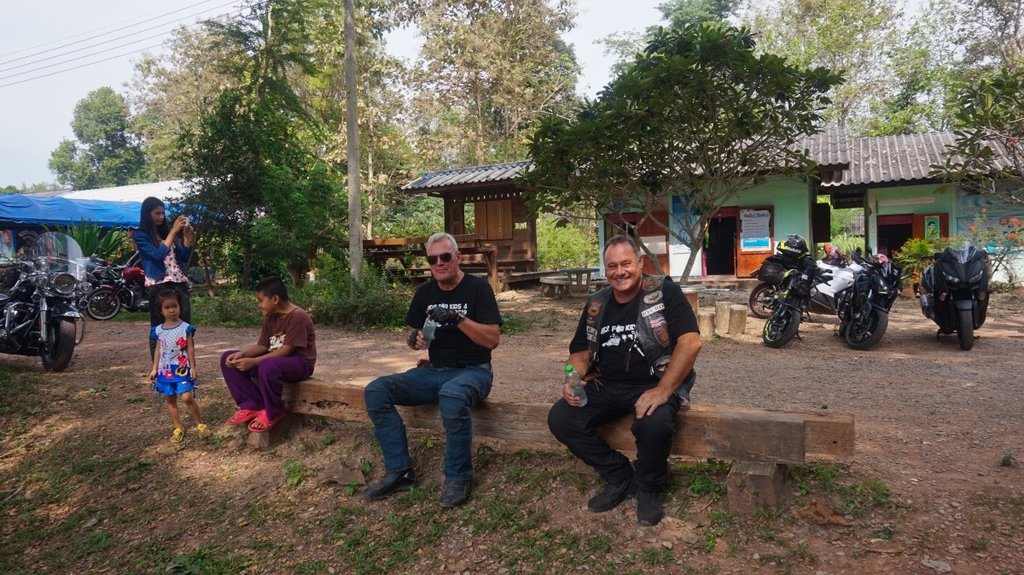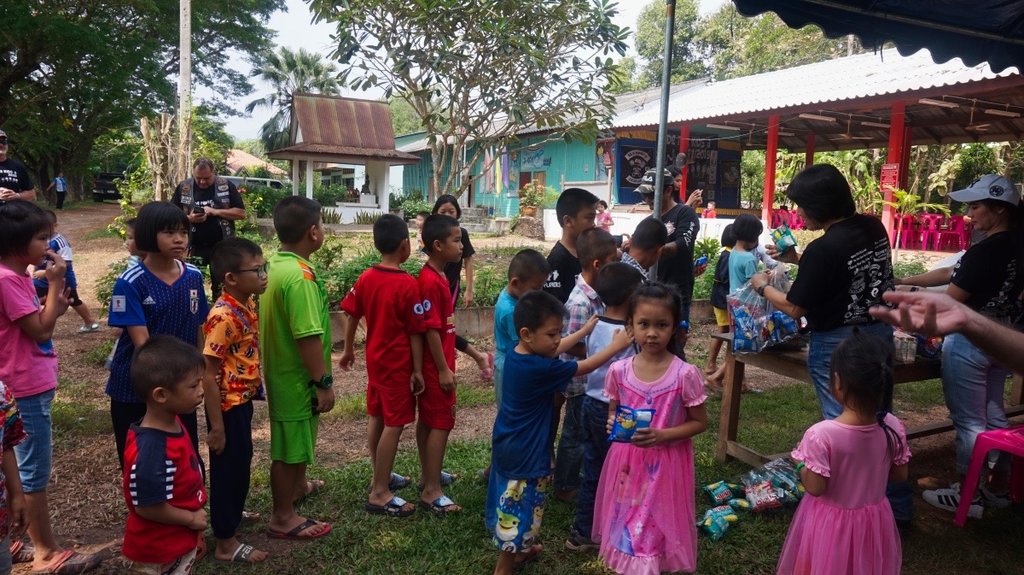 Ice cream hit the spot it was getting hot now.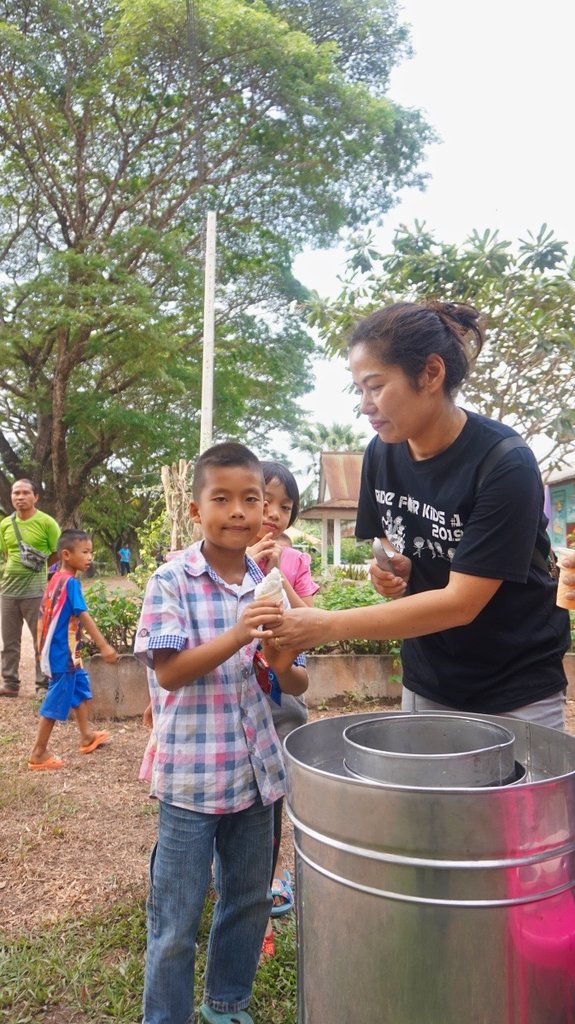 Banner sign of sponsors of the event, thank you to all.
Jamie put his drone in the air, the kids loved it.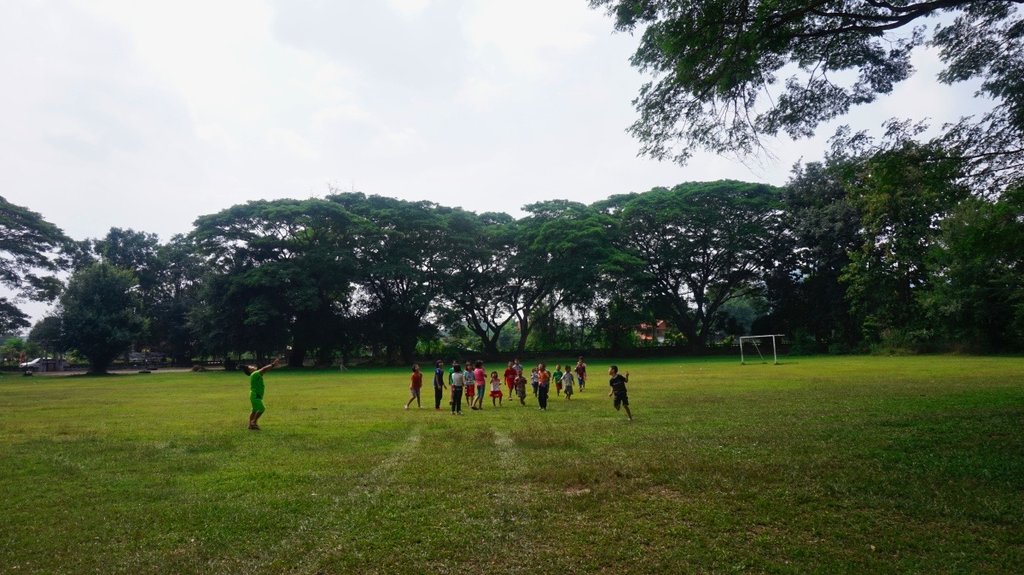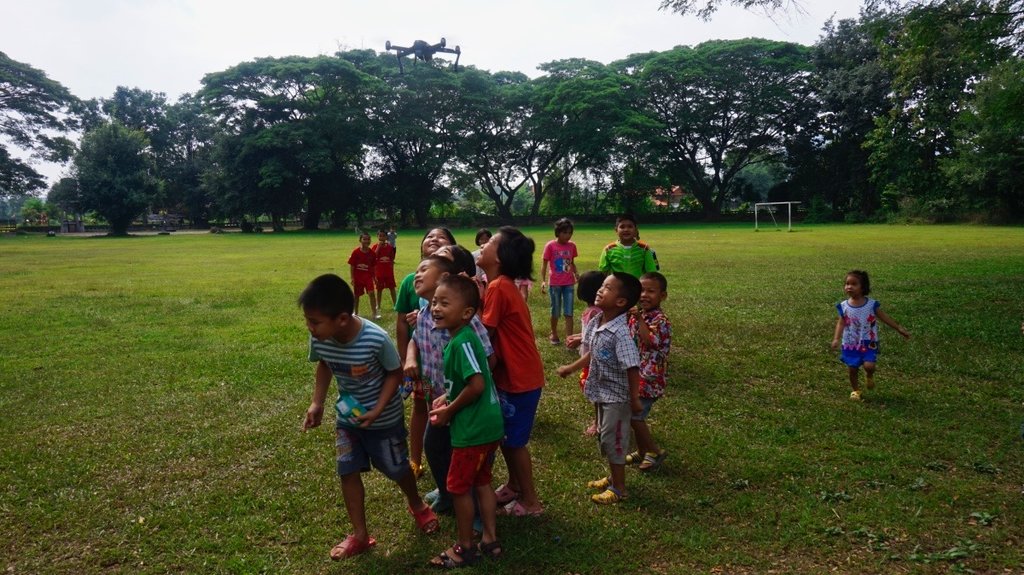 Sean and Noi thanking everyone for the tremendous support
Nice to see the cash rolling in.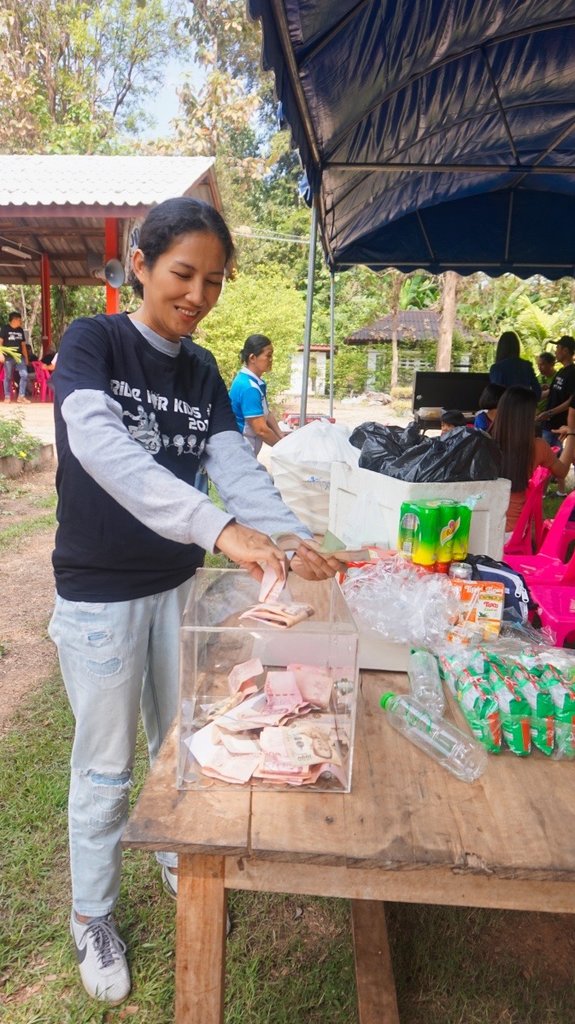 Some shots inside the classroom, the furniture needs a little TLC.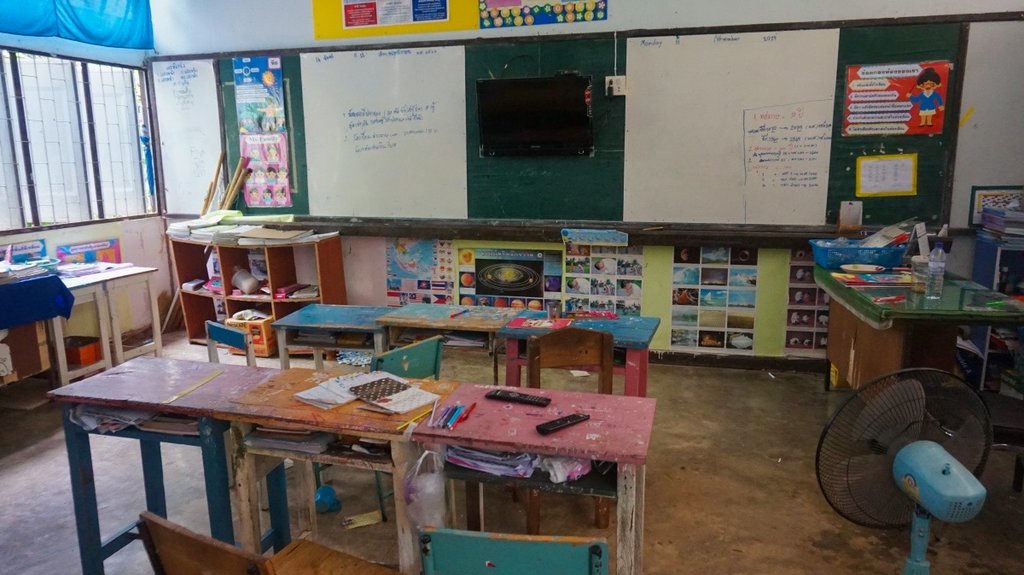 Ceiling repairs are already on the to-do list.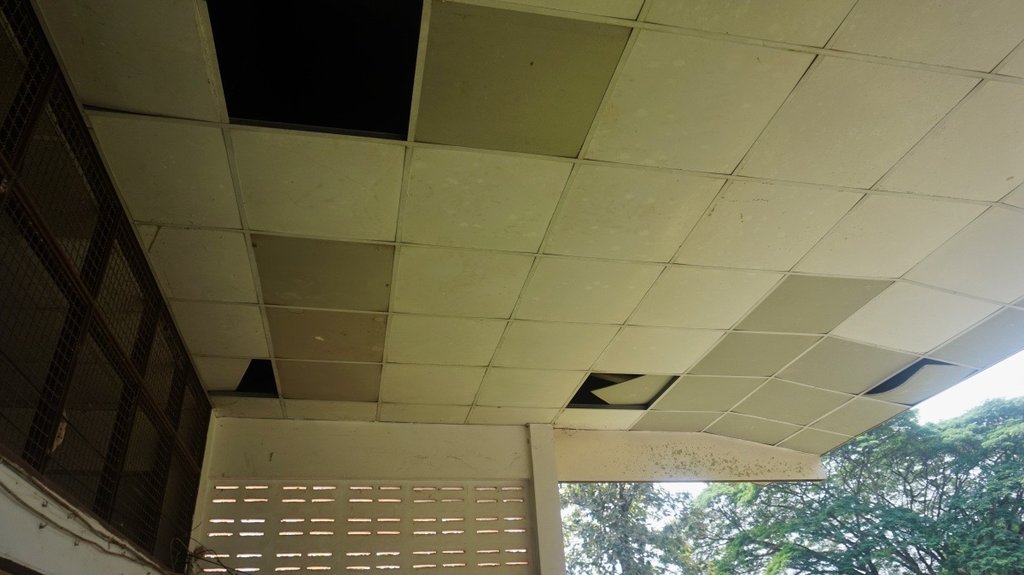 Some of the machines proudly on display.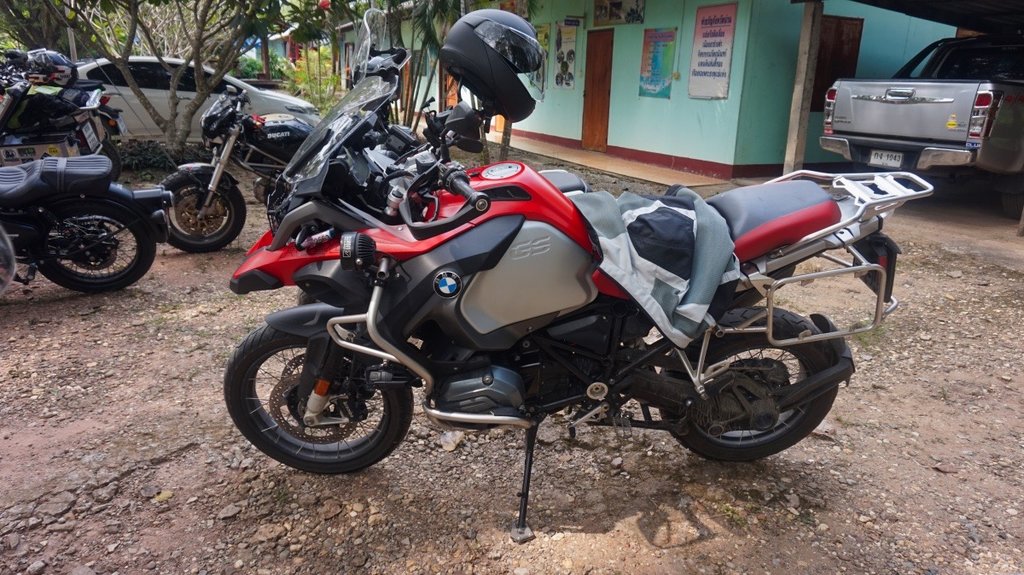 Nice Yamaha Tracer, seldom seen in Thailand.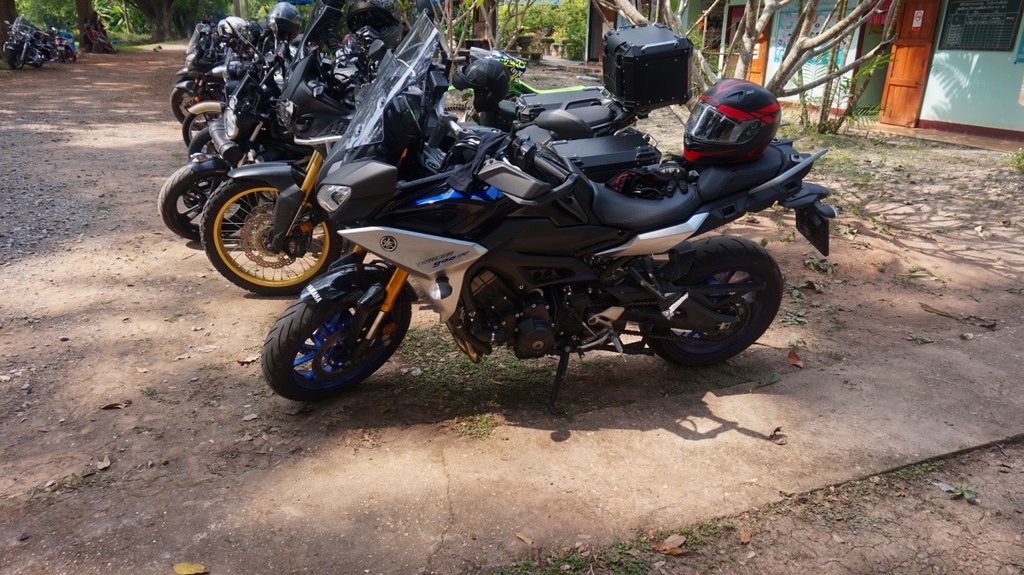 Local acoustic band, there were excellent.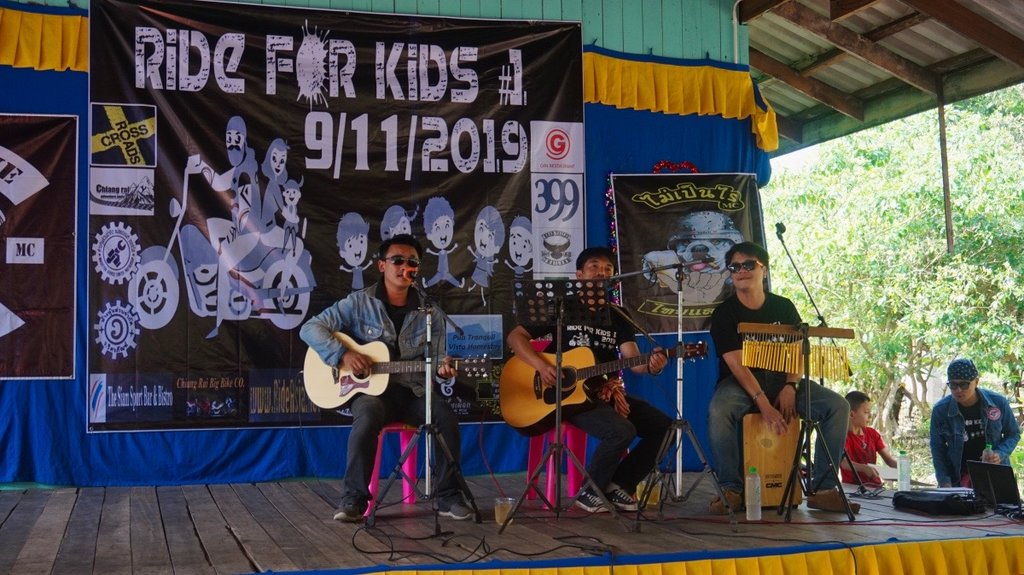 Teachers helping out with some delicious BBQ snacks
A thumbs up from Sean, it was a good day.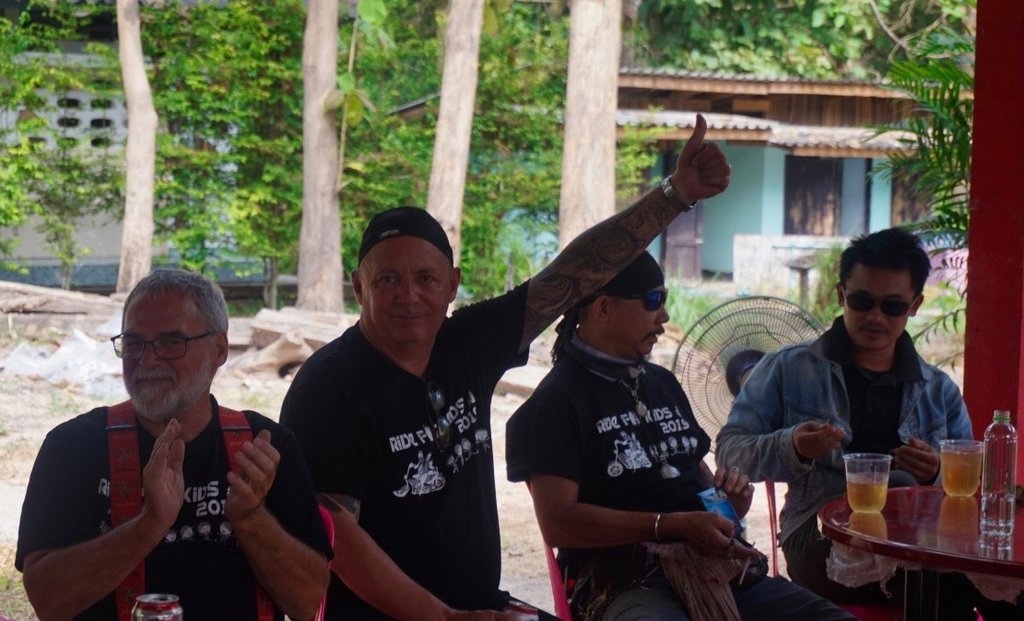 Steve from Chiang Rai on stage for a short rendition.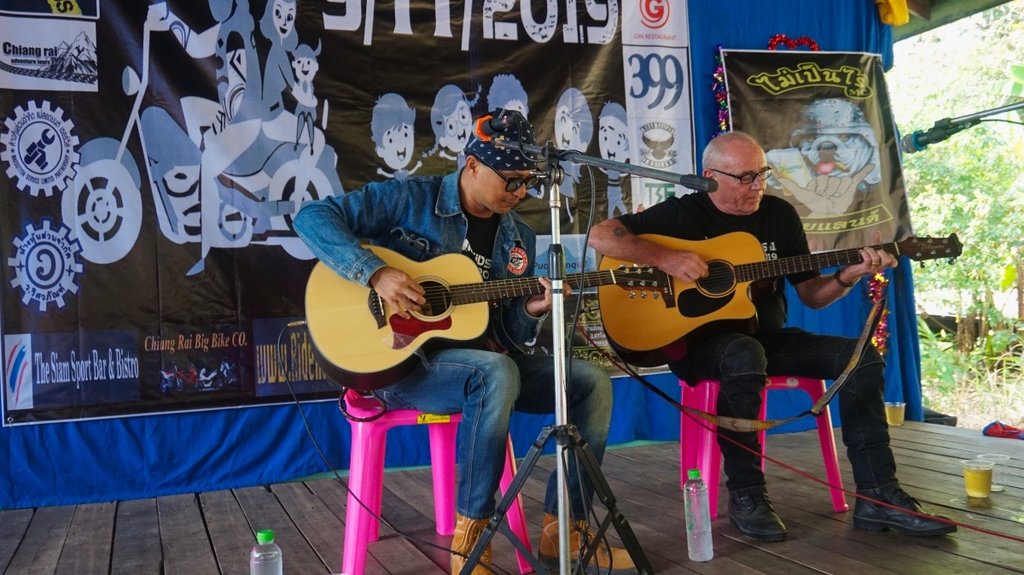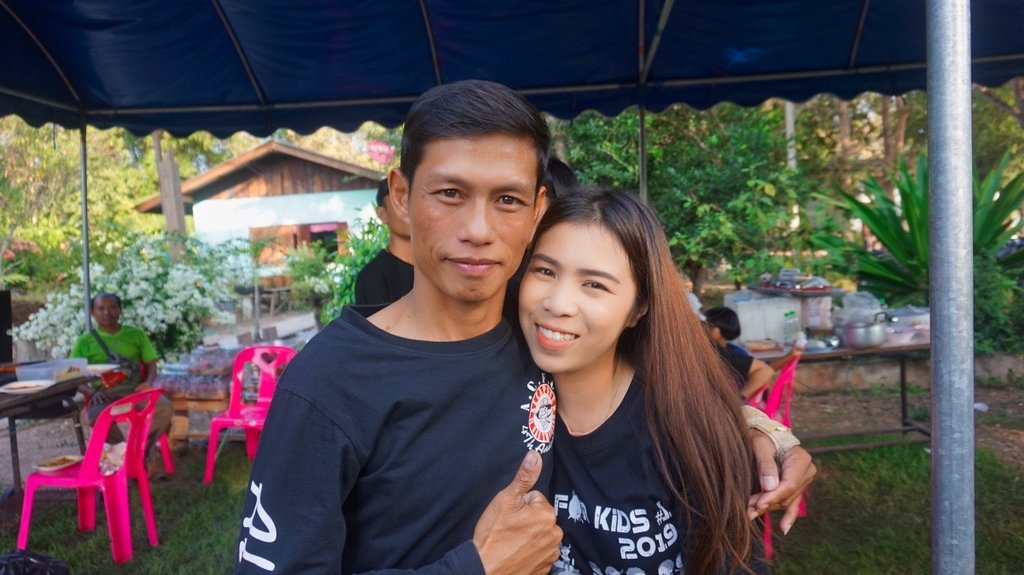 Some shots from Jamie and his drone.
The kids certainly enjoyed all the attention.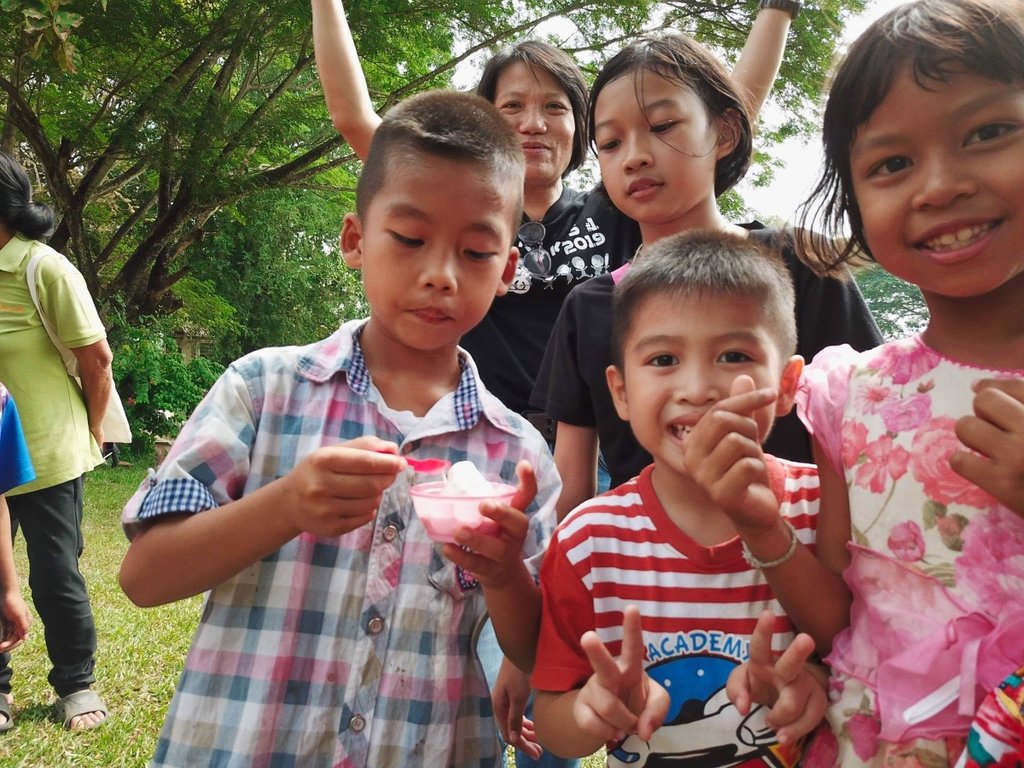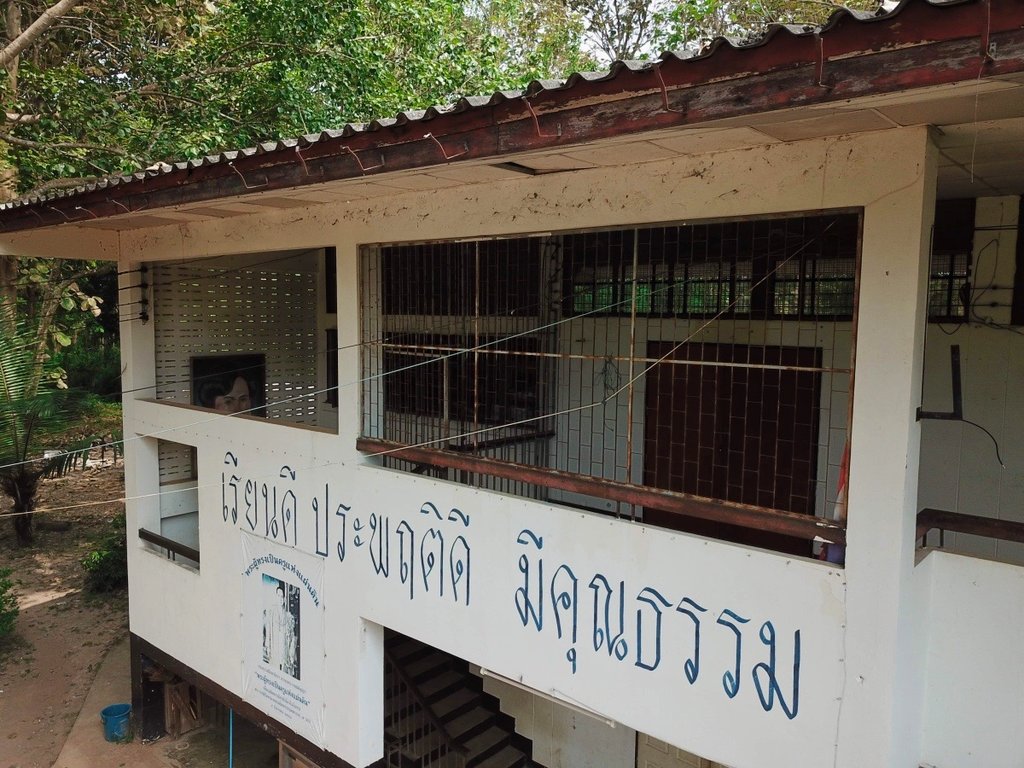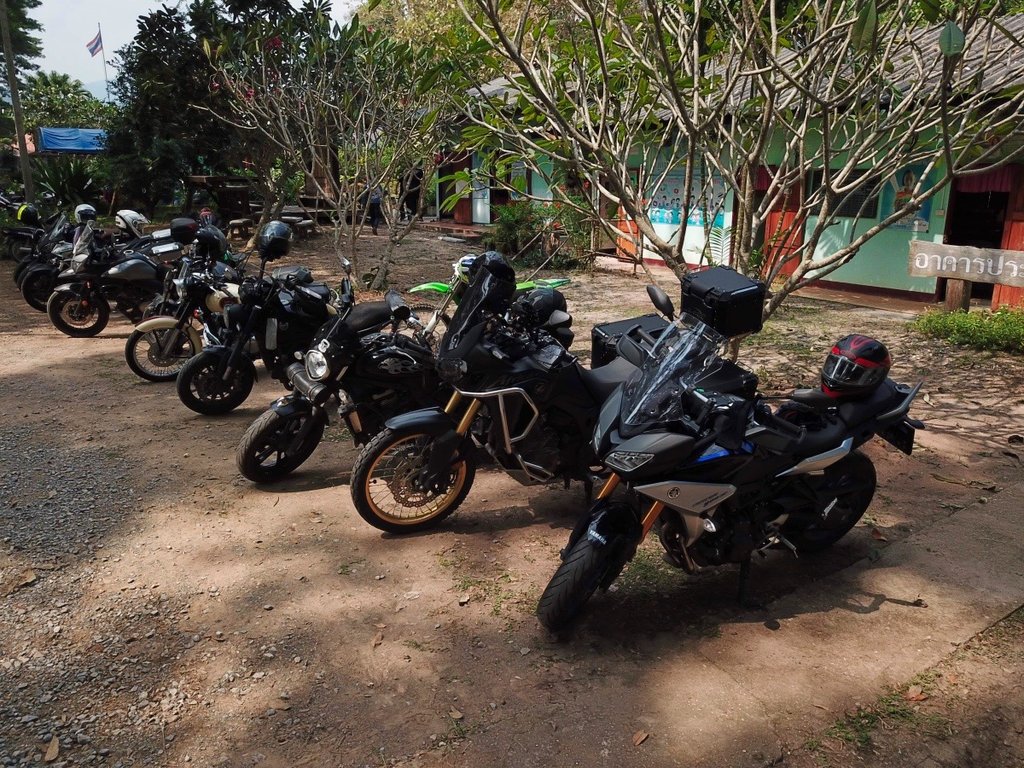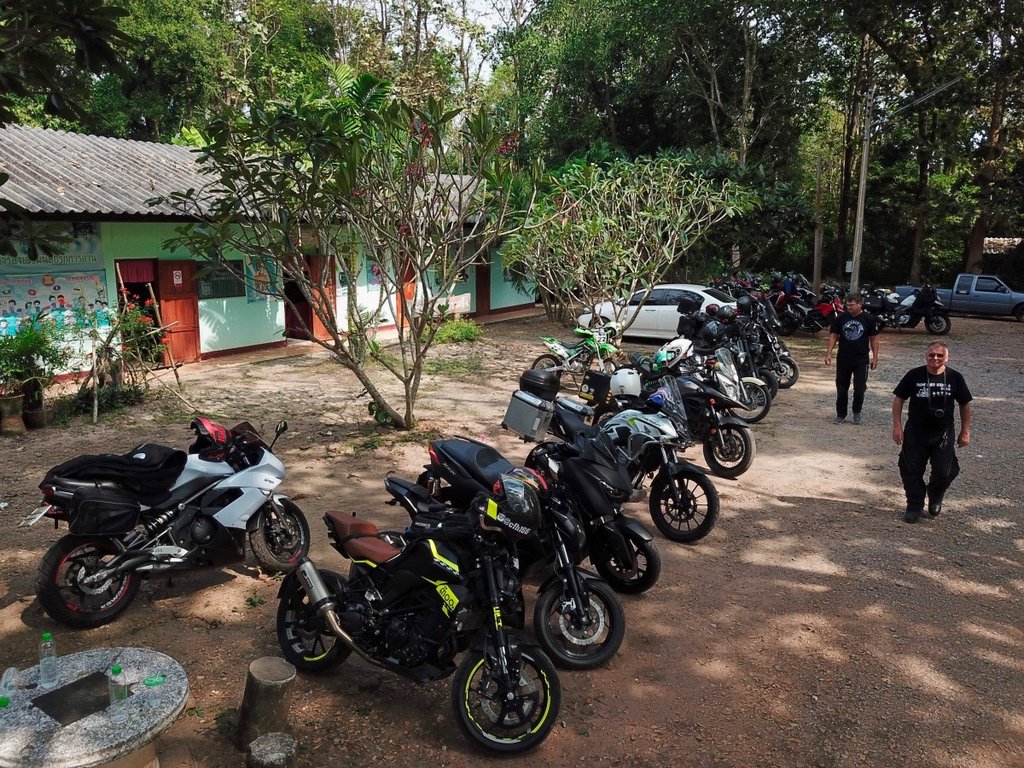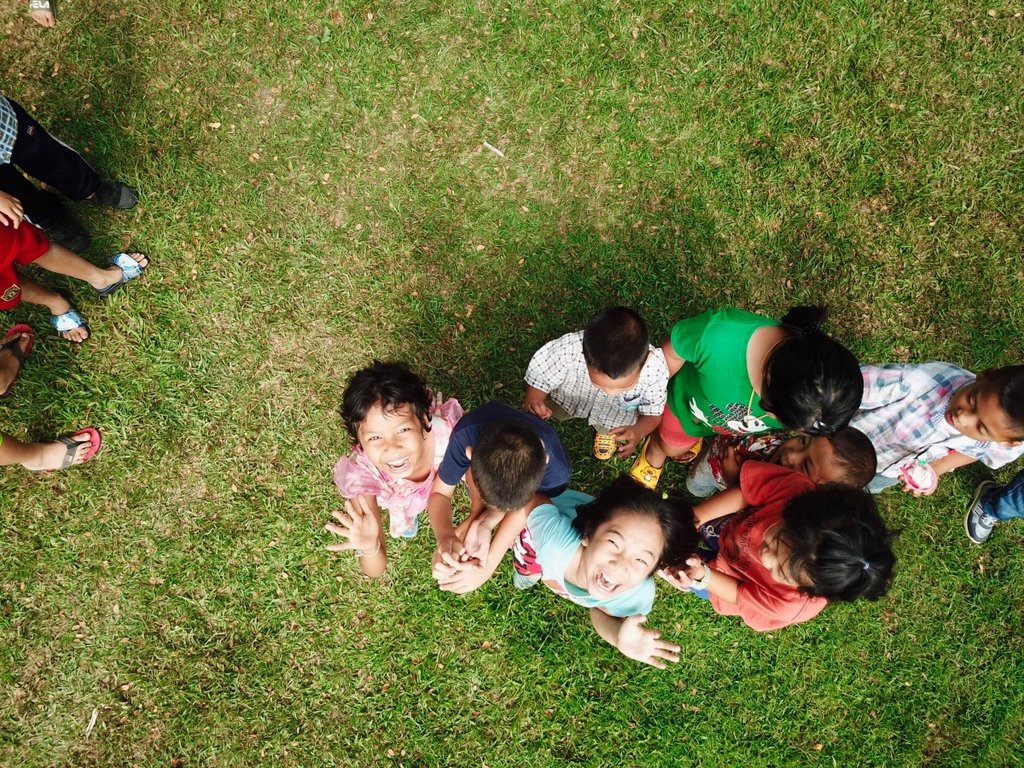 Guttering around the seniors building needs urgent replacement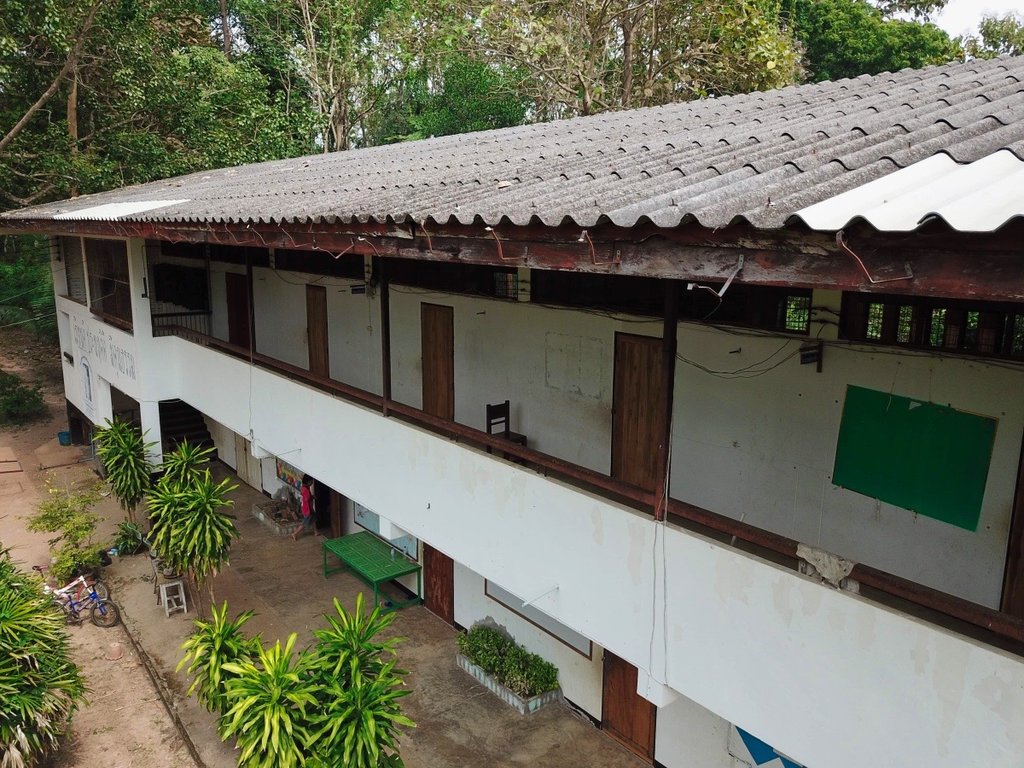 Building needing the most attention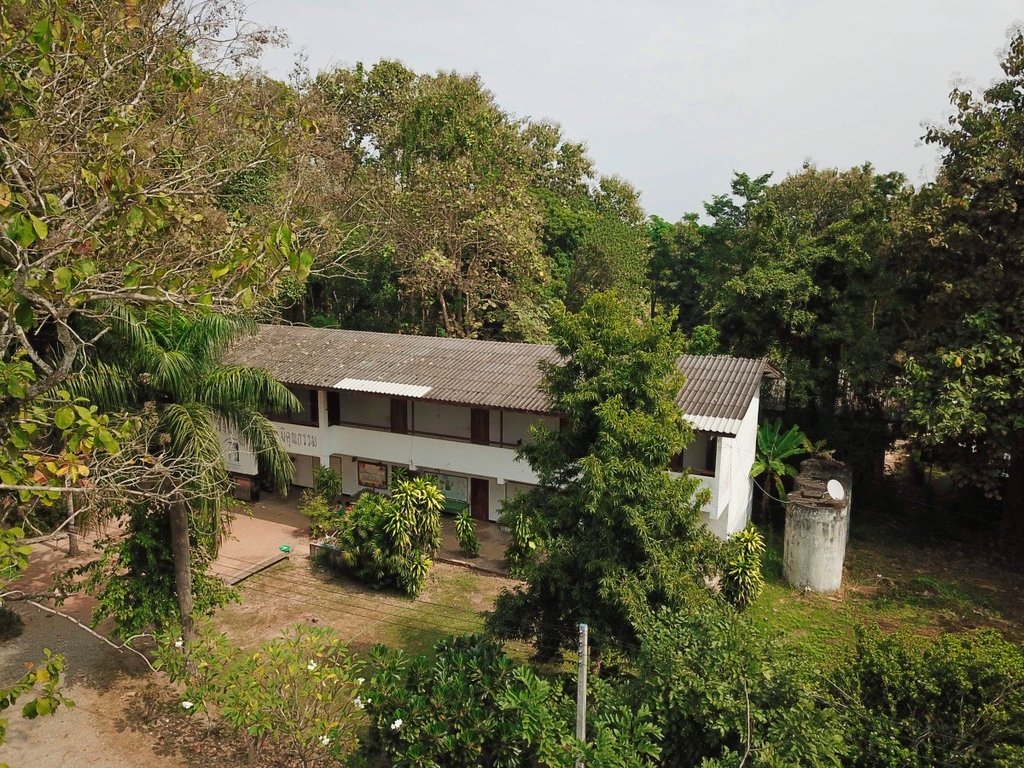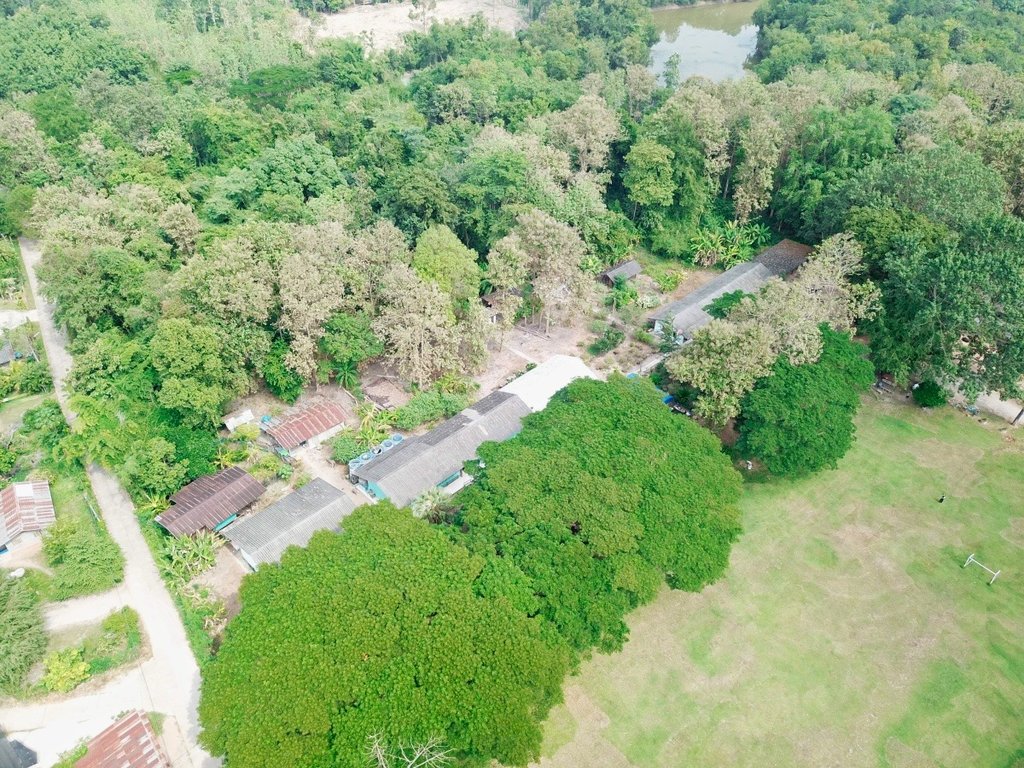 After a nice relaxing afternoon sipping a beer at the school, it was time to retire to the Pornpong Hotel just a few Km from the school to unwind after a very successful day.