Joined

Jan 14, 2011
Bikes

Oldest 1931, newest 2016, numerous makes and models in between on several continents
Part of the "adventure" niche seems for some owners and riders to include dreaming or worrying about the risk factor of being pinned under their downed motorcycle, or picking up a behemoth "ADV" marketed motorcycle, and extrapolating to the purchase of gizmos to aid in solving the problem.
A moto-journalist was visiting my studio with what was called the ultimate or maximo adventure motorcycle buildup by the Overland Expo group, a Honda Africa Twin. "What's that?" I asked, pointing to an object attached to the crash bar hanging over the front wheel.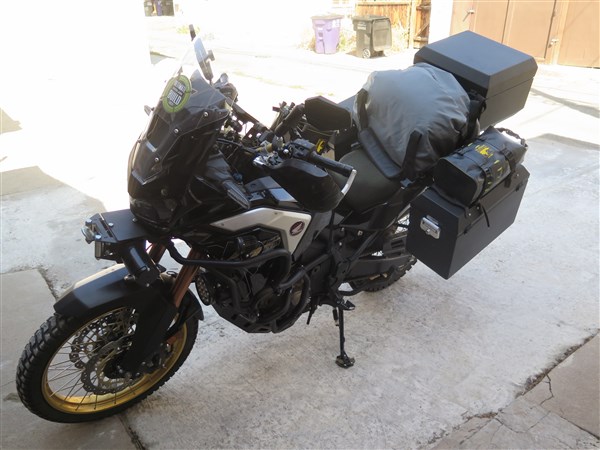 He answered, "An electronic winch."
"Whoa Momma!" I exclaimed, as a relative self-proclaimed newbie to The Electric Adventure Motorcycle Gizmo World, and questioned, "All that weight over the front wheel, and what for?
"Ahhh, in case you fall over or crash and your leg is pinned under the motorcycle or you can't upright it yourself."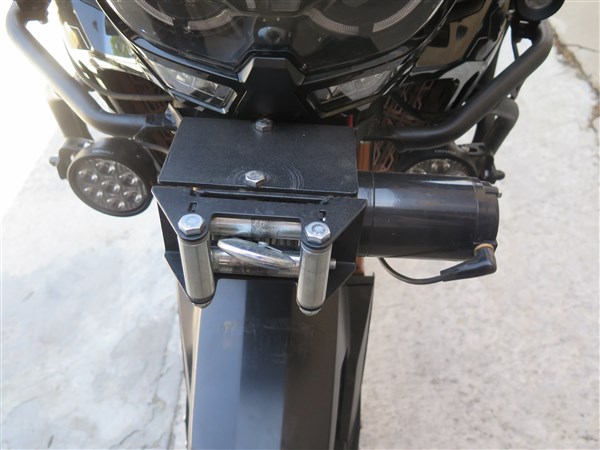 "Make's perfect sense to me," I said, but was thinking "How much does it cost, how do you attach it to a tree or the top of a fence if your are out in the rice paddies and the tallest thing around might be a fence post, what if your leg is pinned under the beast, and as a former roadracer concerned with weight over the front end, where's the unsprung weight factor in this adventure formula?"
The adventurer left the security of my base camp, then a day later sent me this photo: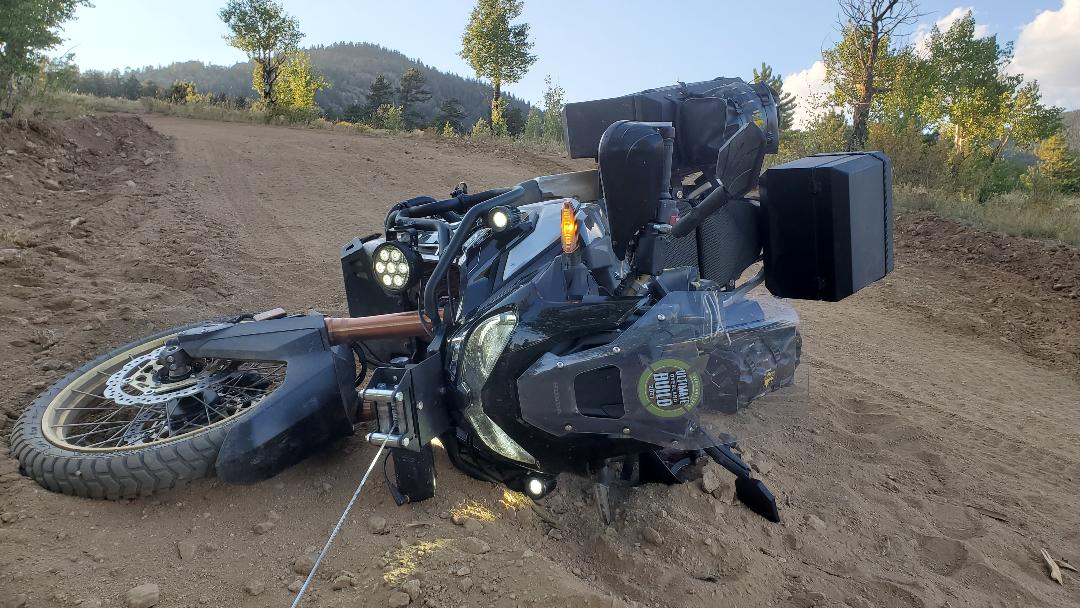 The front wheel had washed out when he was adventuring at speed, going up a small hill...coming to rest pointed uphill and off the track. He unrolled the cable, attached it to a tree and electronically winched the front end to point downhill and make uprighting the ultimate adventure motorcycle easier and ultimately possible. If looking closely at the photo one can see the front wheel and foot print marks in the dirt uphill from the front wheel, the motorcycle's former resting place.
I have still not figured out how one can attach the winch to anything if the beast has your leg pinned (been there, wrote the story). I've also not conjured the way to use an electronic signaling device to your family can spot (p) where you are down when the device was in a tank bag ending up 100 feet away from you, pinned or with a broken leg (wrote that story also.)
Lessons learned:
1) Don't crash when you're planning to manage potential risks as a solo motorcyclist
2) Don't laugh at someone's electronic gizmo - it could be useful
3) ....ahhh, there's more, but enough for this small story/clip about the Overland X's ultimate adventure motorcycle build-up.
Dr. G
Professor of Motorcycle Adventure,
SOUND RIDER
magazine, and Adventure Motorcycle University
Moto-Journalist, author, script consultant, and motorcycle wastrel
Sole sexual survivor:
www.greataroundtheworldmotorcycleadventurerally.com