Joined

Jul 1, 2012
Location
Bikes

Honda CRM-AR 250, Honda CRF 250-L, Suzuki V Strom XT 650 Honda XR250 Baja BMW F650GS
Careful this morning not to get shafted by the bottle fuel ladies we agreed on a price before we topped up.
Today was Chin National Day and we hoped to reach Mindat in good time to see the festival, today would follow a simple routine to the previous days, landslides and numerous teams of road crews hard at work.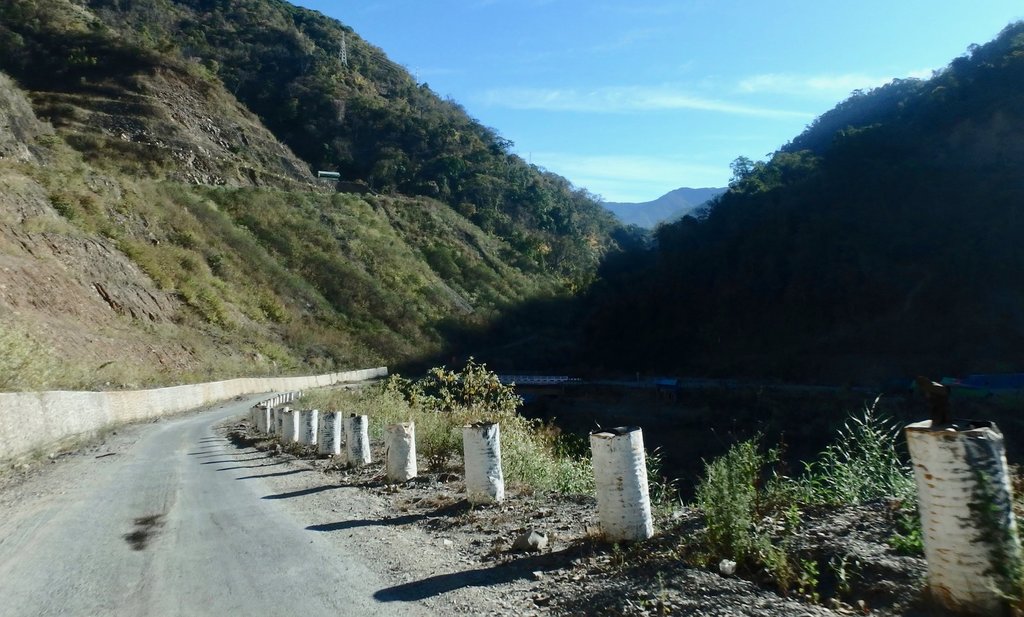 Road workers camp, pretty depressing spot they had found but it was near a river.
Wasn't long before we hit delays, a huge amount of work going on on this stretch.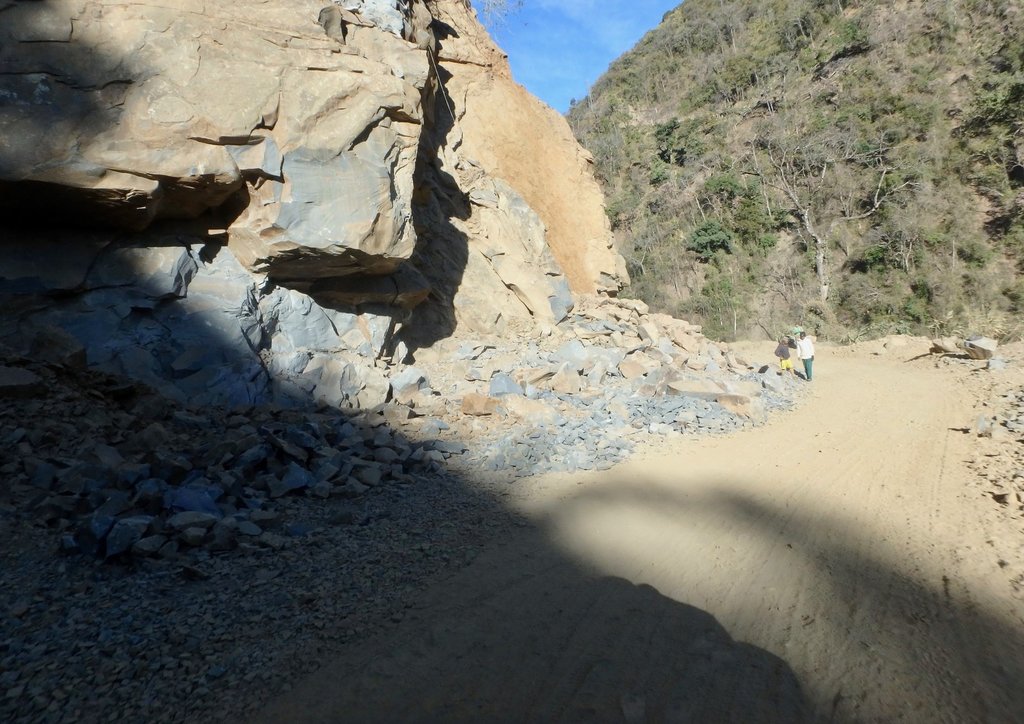 Judging by the gradient this area is prone to many landslides, rainy season would be interesting
On the bikes we had been able to squeeze past the backhoe's, car and trucks would have some delays.
Just what the doctor ordered, a diesel spill to add to the mix.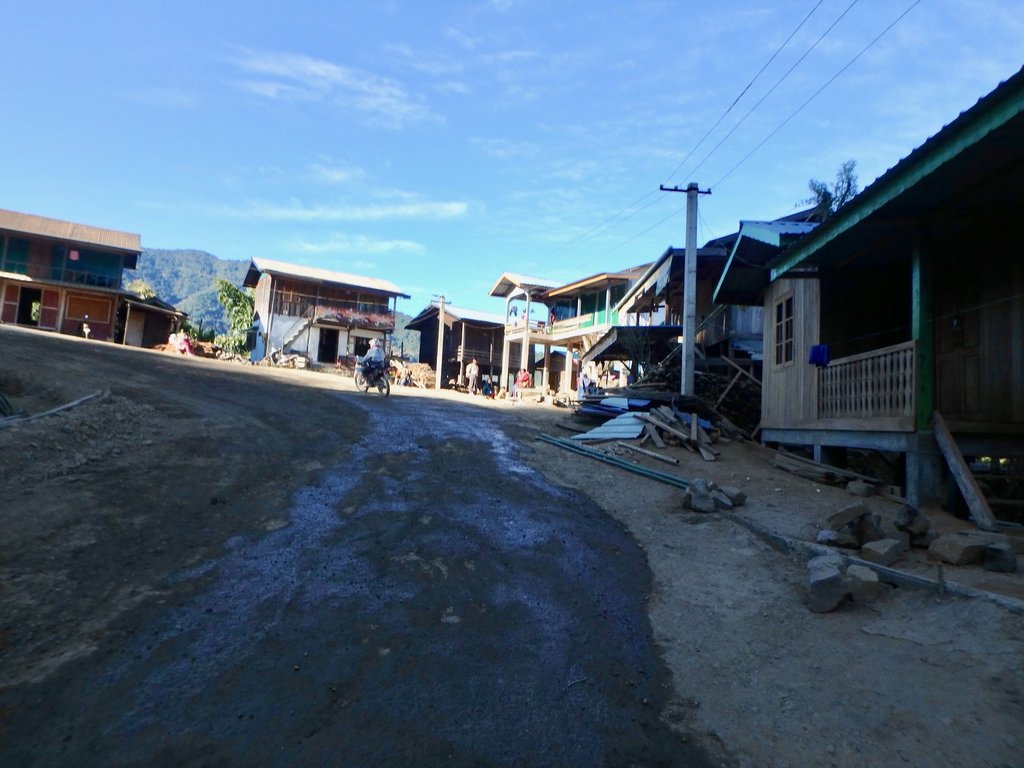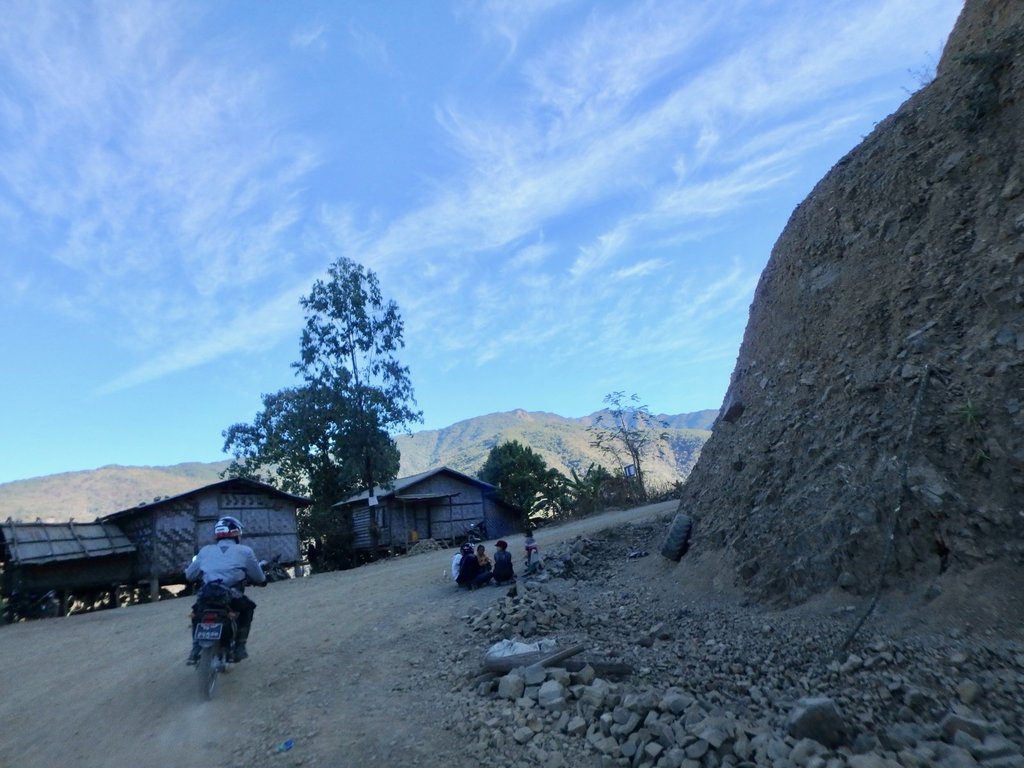 They are poring a huge amount of resources to upgrade this road, when complete it would be a breeze.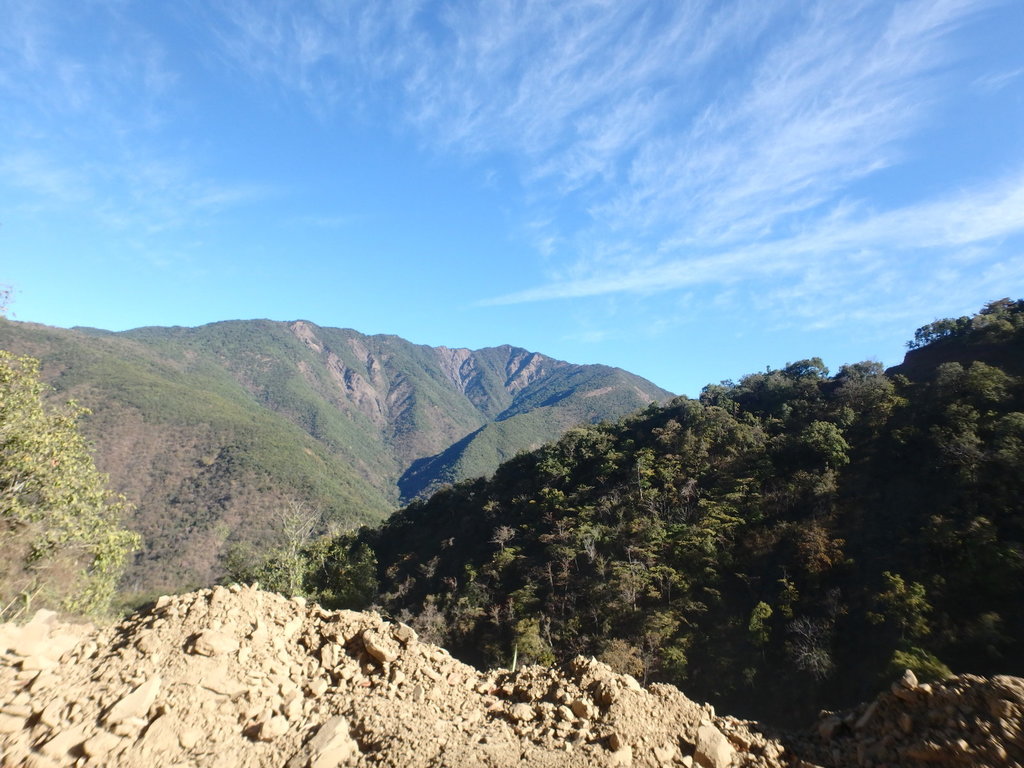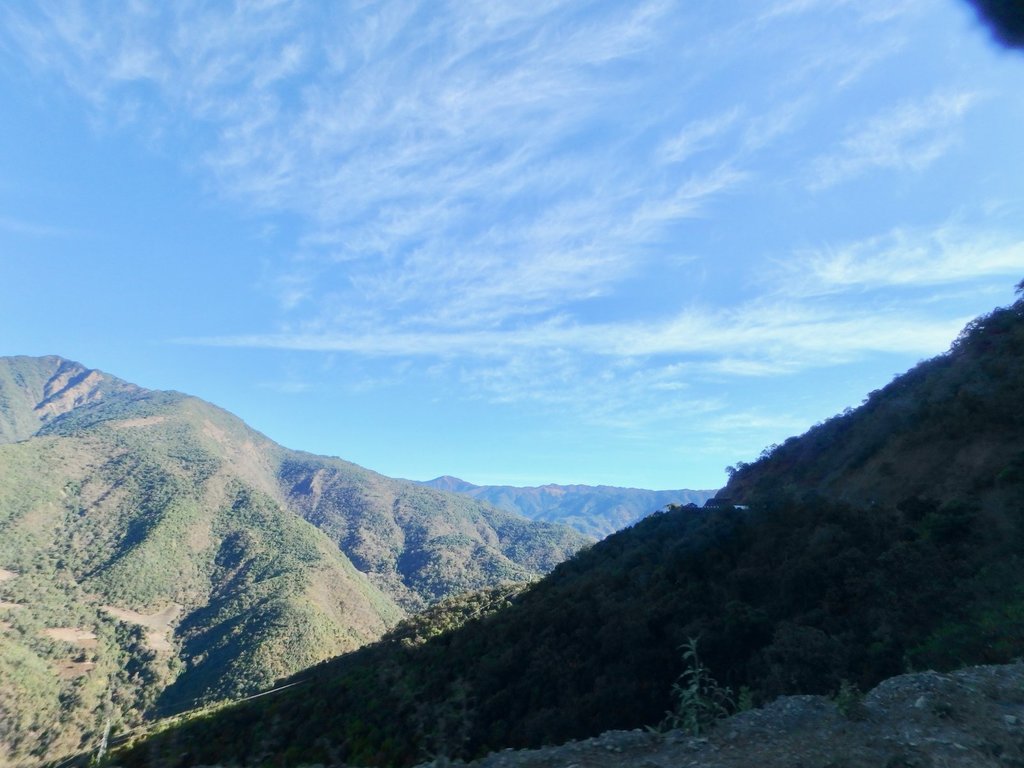 No sign of deforestation in Myanmar that we saw, notice the small rice paddies carved out of the forest.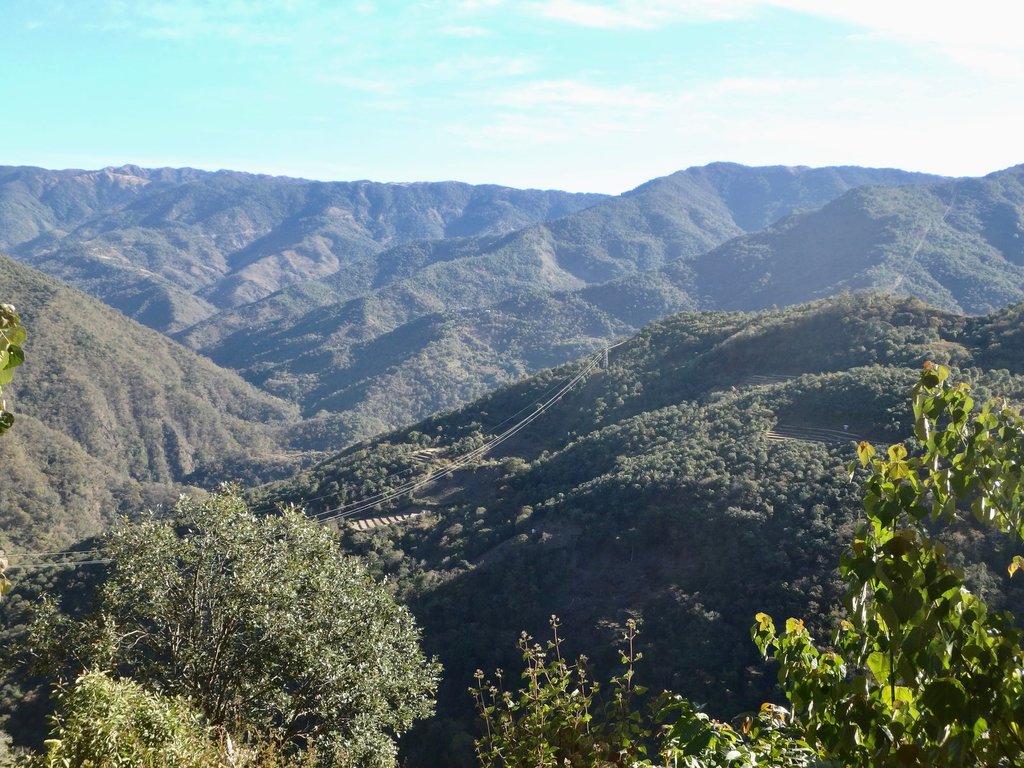 Wow.
Armies of young people carefully placing stones and grading them.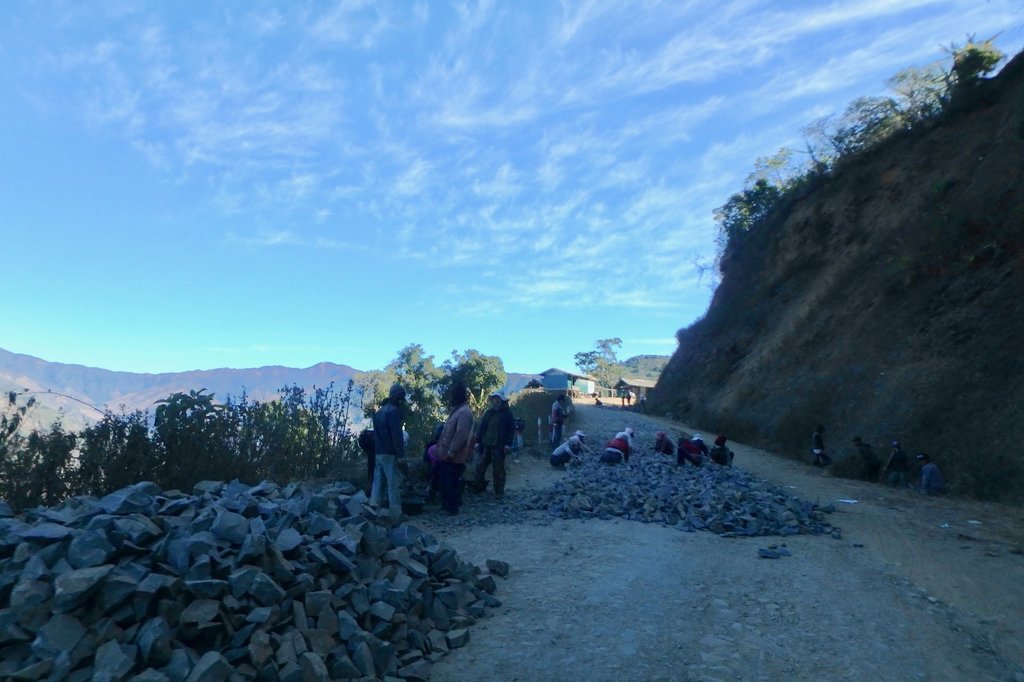 Not sure where these metal wheels are used we saw many of them on the trip, maybe mining operations.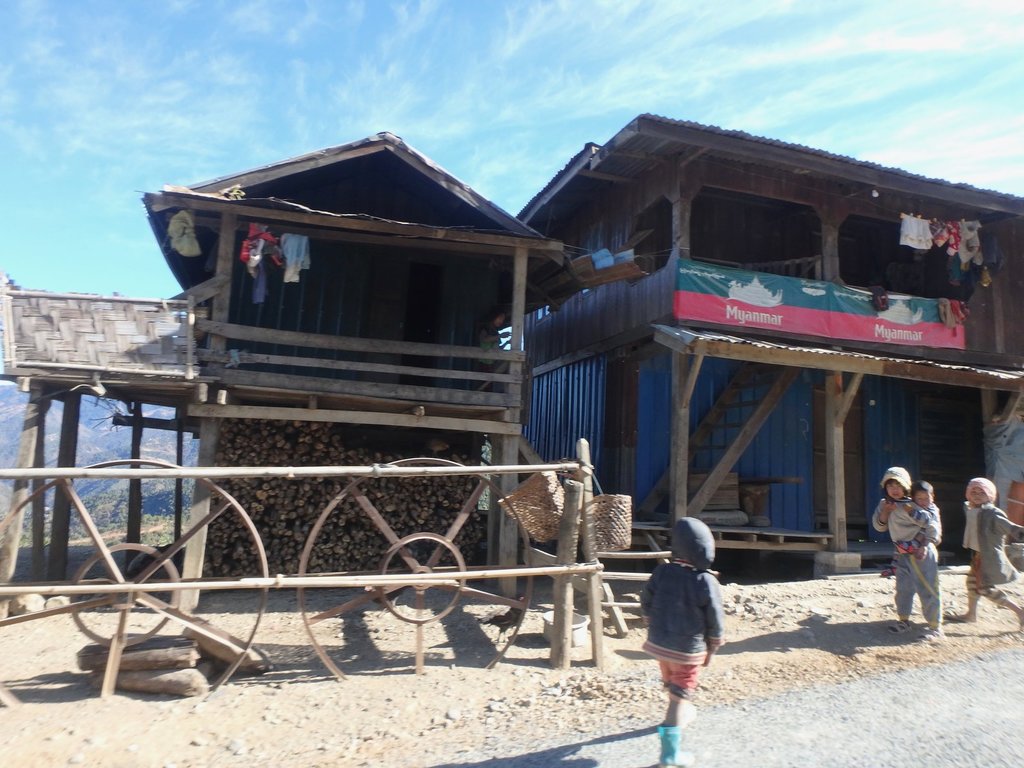 A guy on a death wish almost wiped me out.
If you enjoy the smell of hot tar this is the day for you, workers brewing drums filled the air.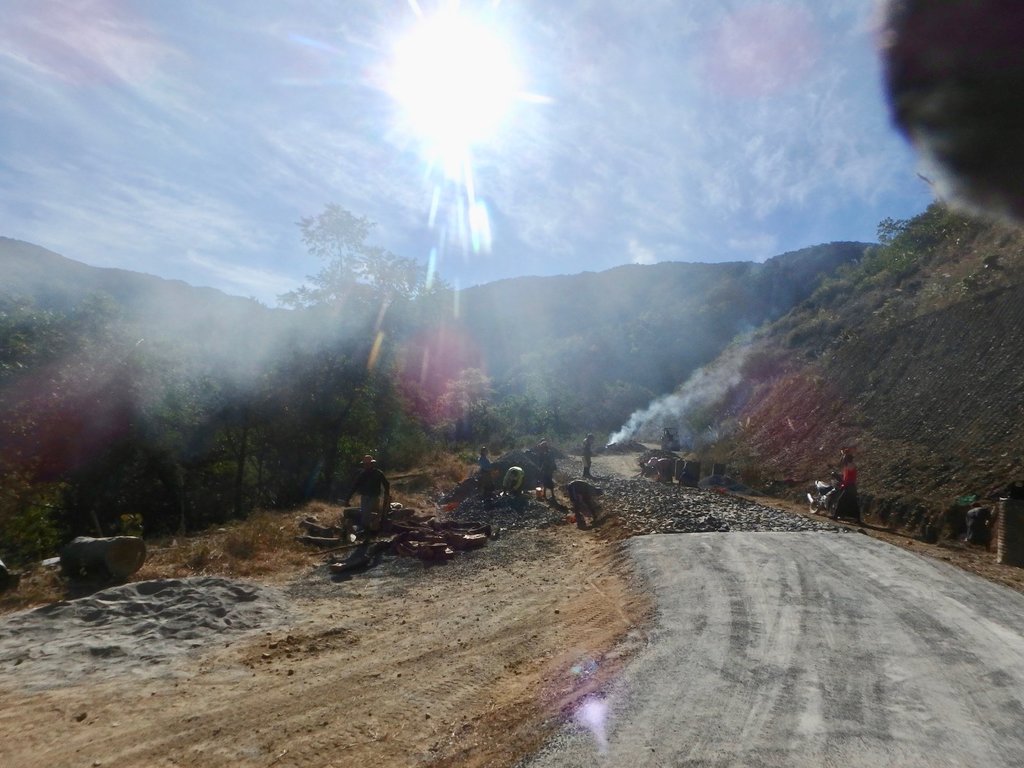 Another failed attempt at getting a shot of an elusive beauty.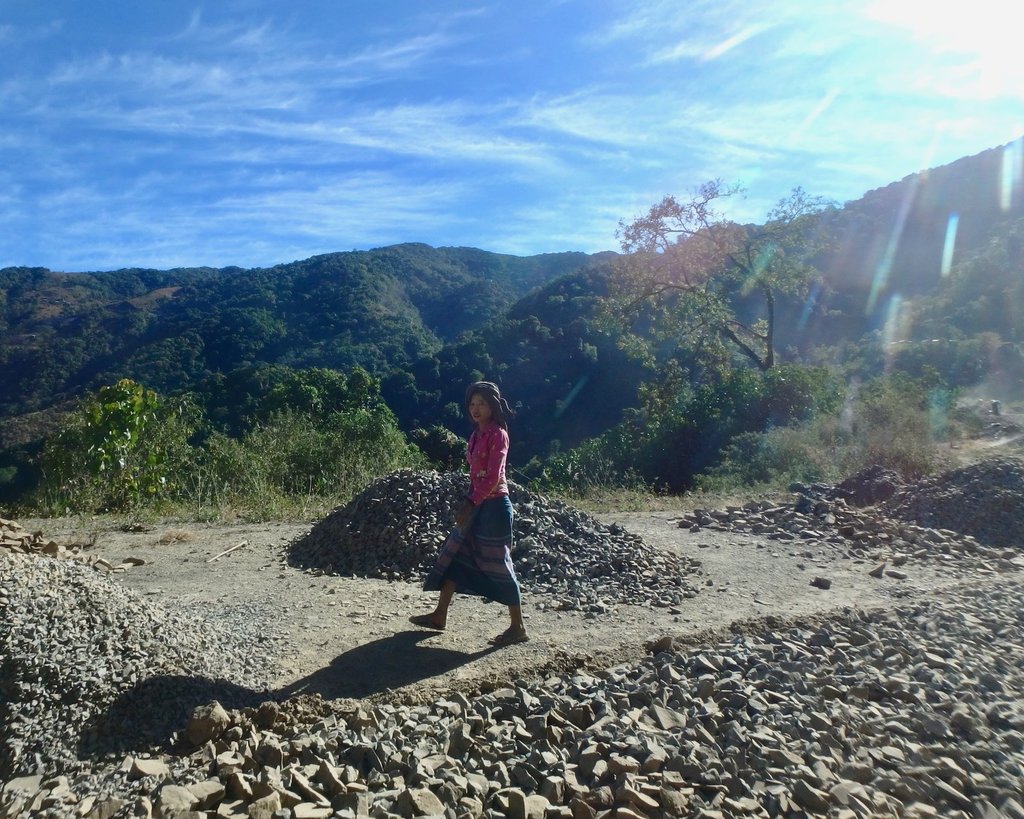 Despite the hard work we always got a wave and a smile.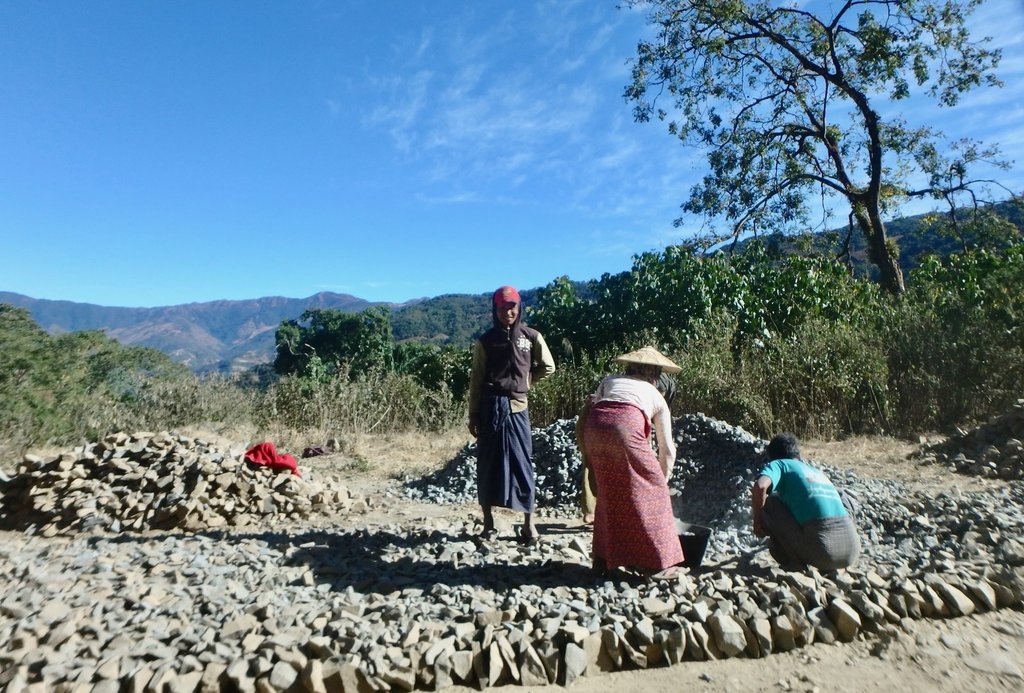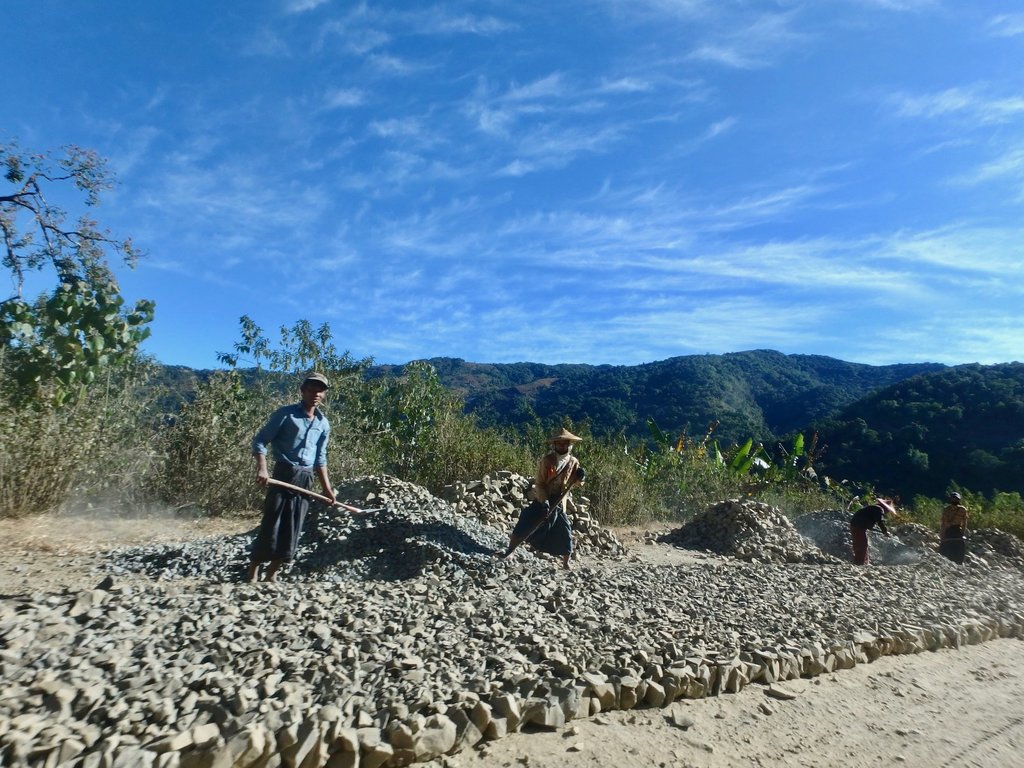 Yep more delays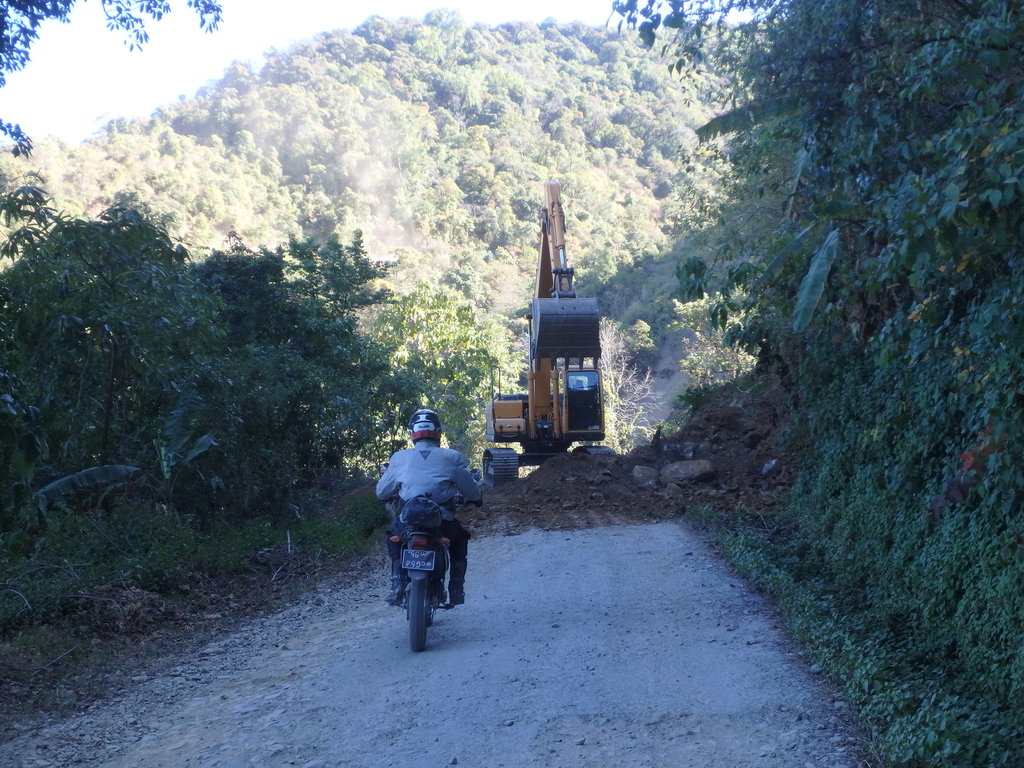 And more.
This was a novel idea, twisting wrappers to form a table cover or floor mat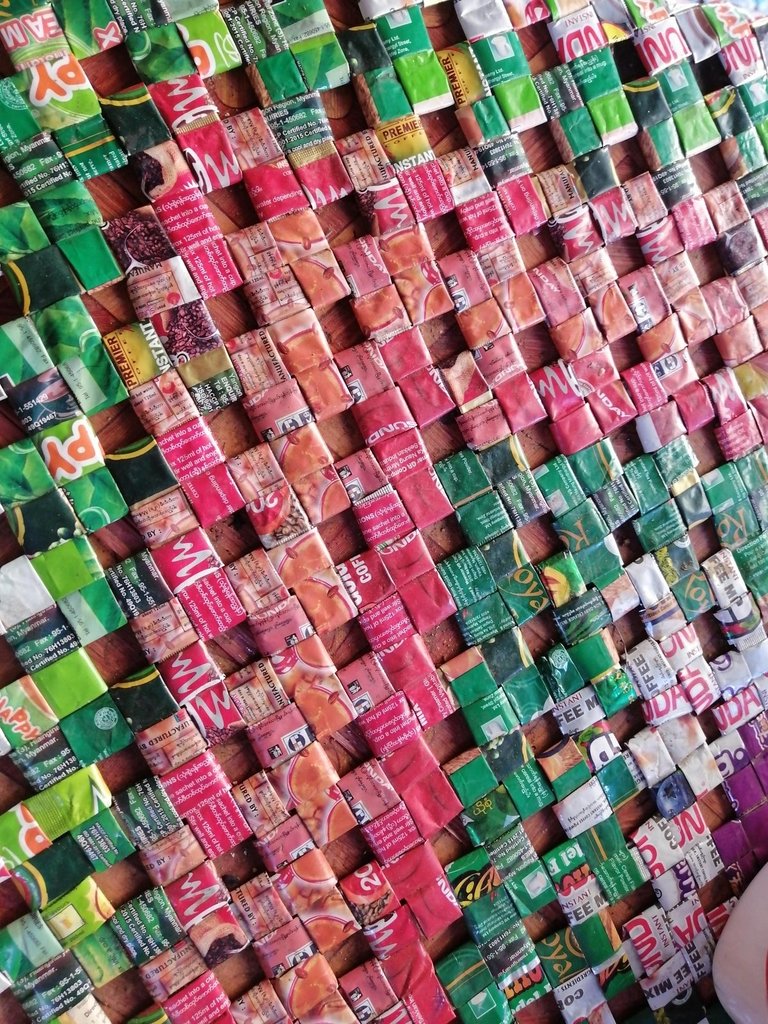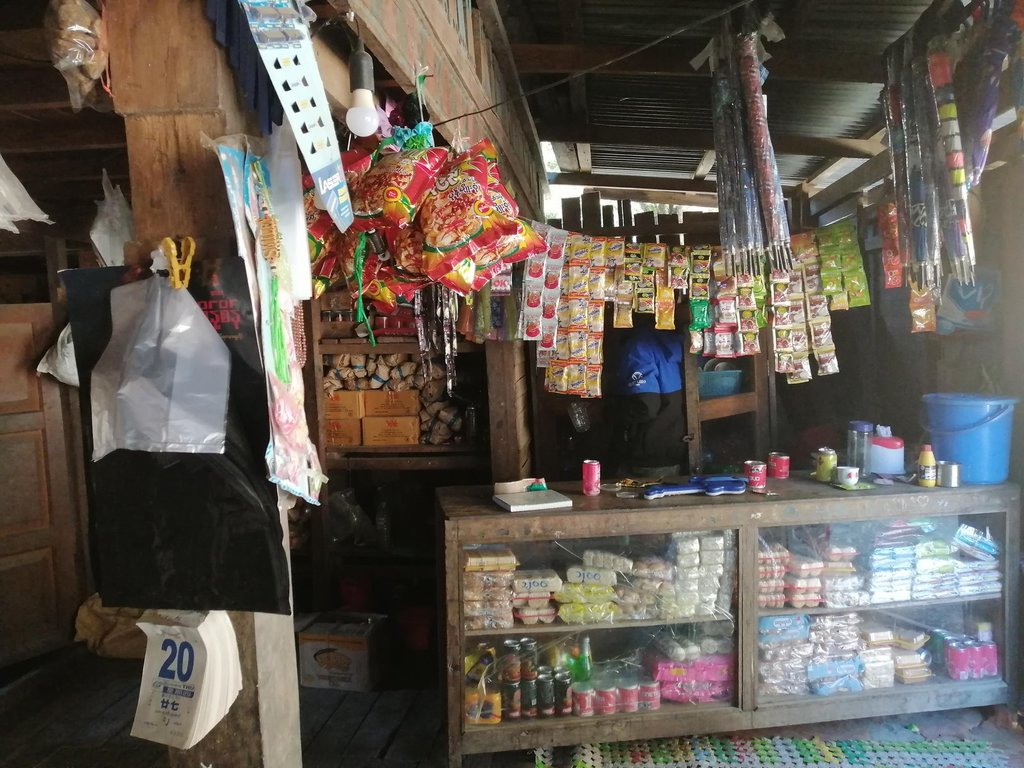 Rewarded with clear skies today and great views.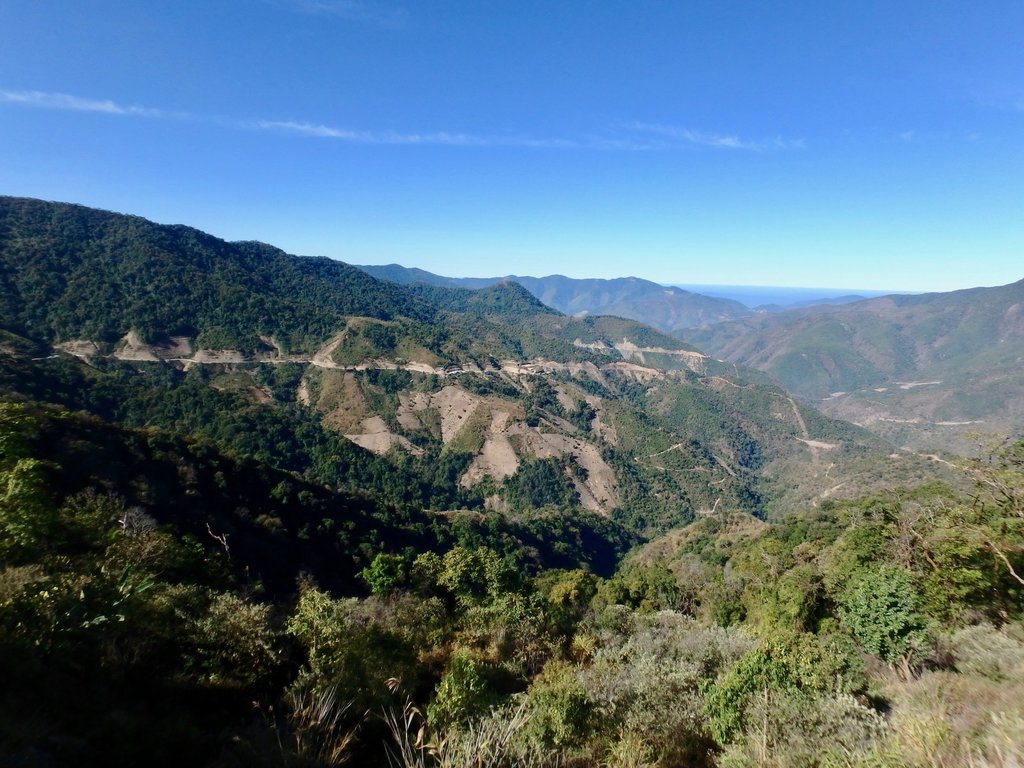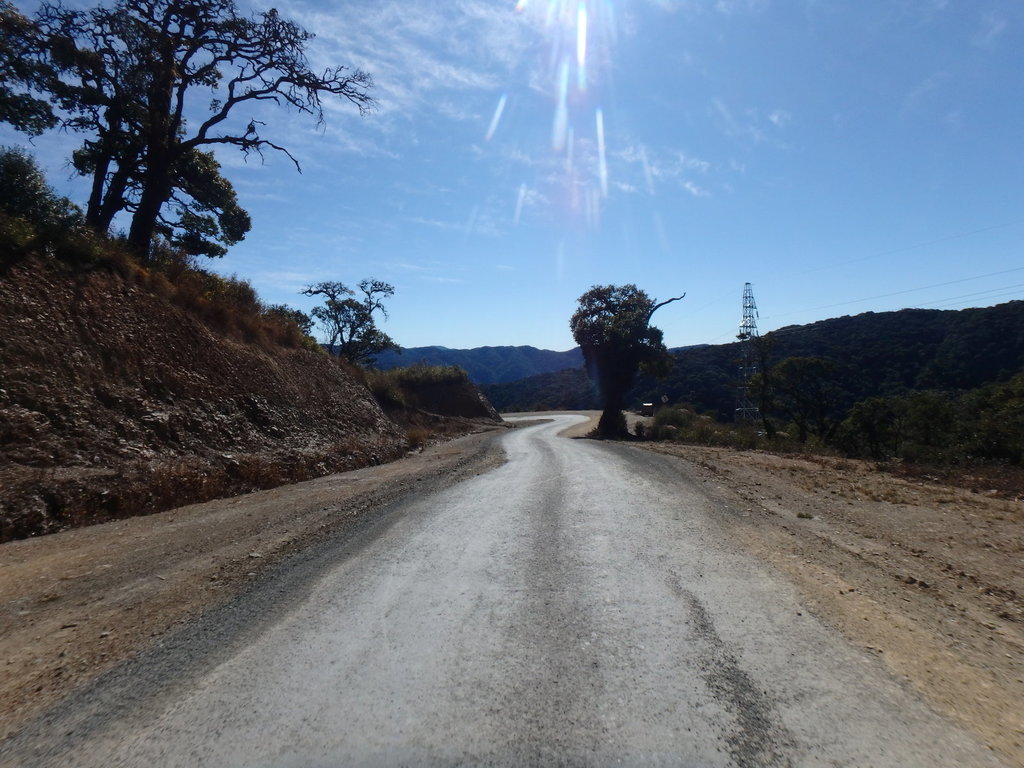 Firewood sellers marching back to the village, always women, guess the guys are busy doing nothing which appears to be the main occupation in these parts.
Another hot tea shop, it was still pretty cold today, Nick still in his waterproofs.
Always a smiling face round every corner.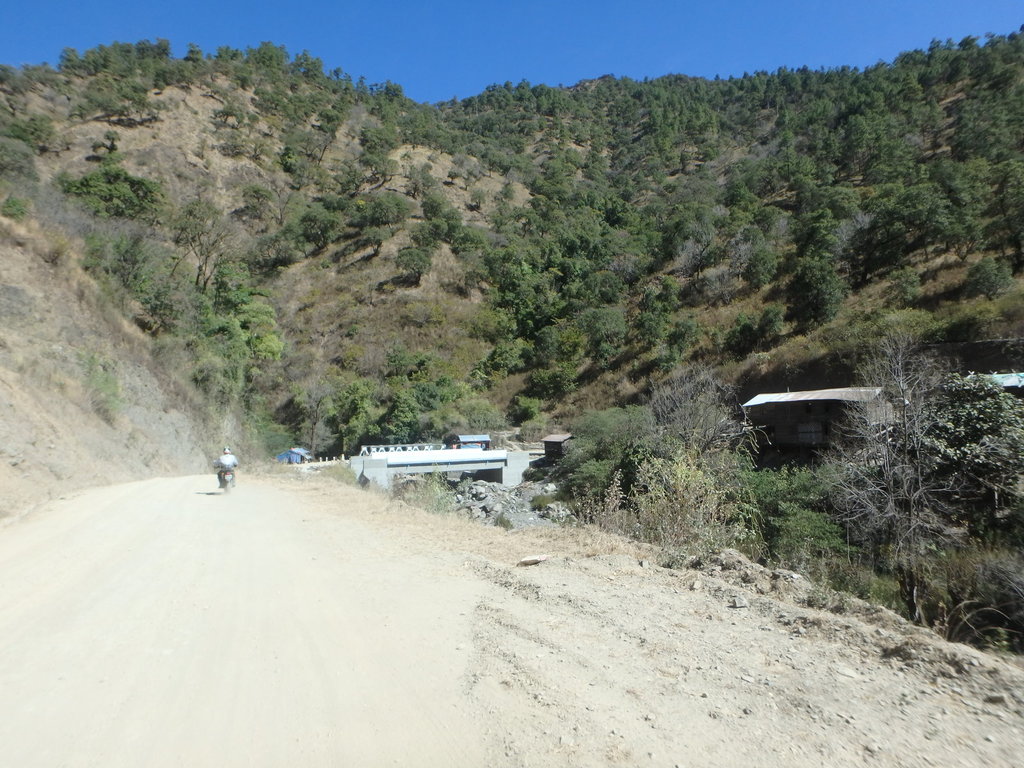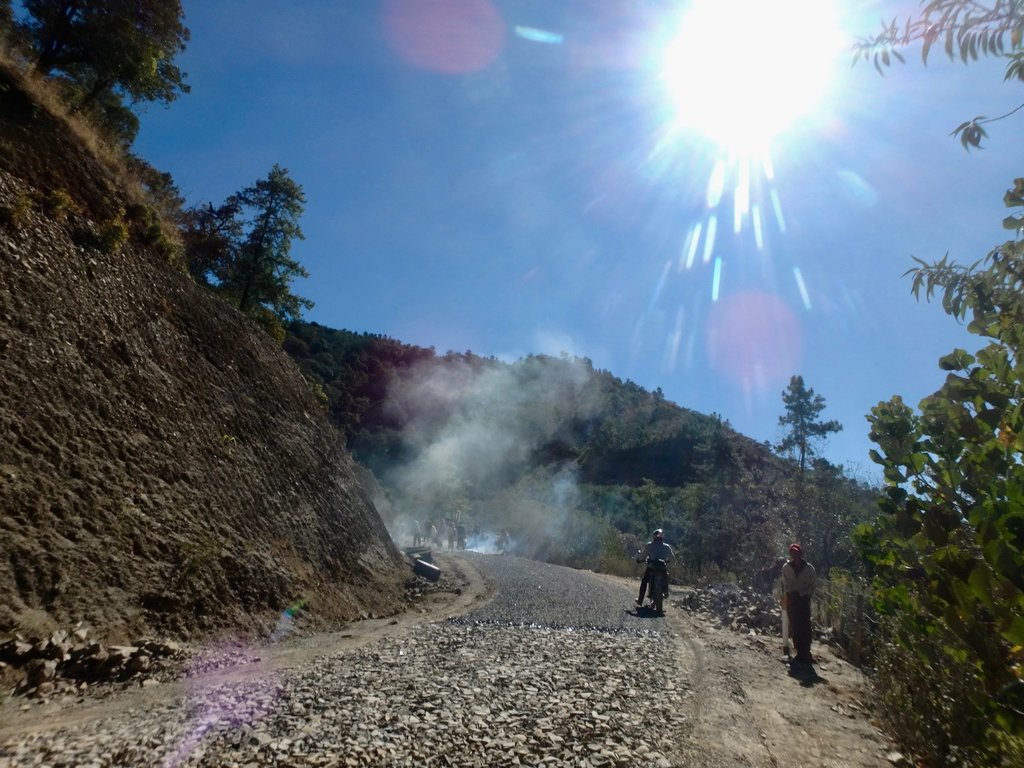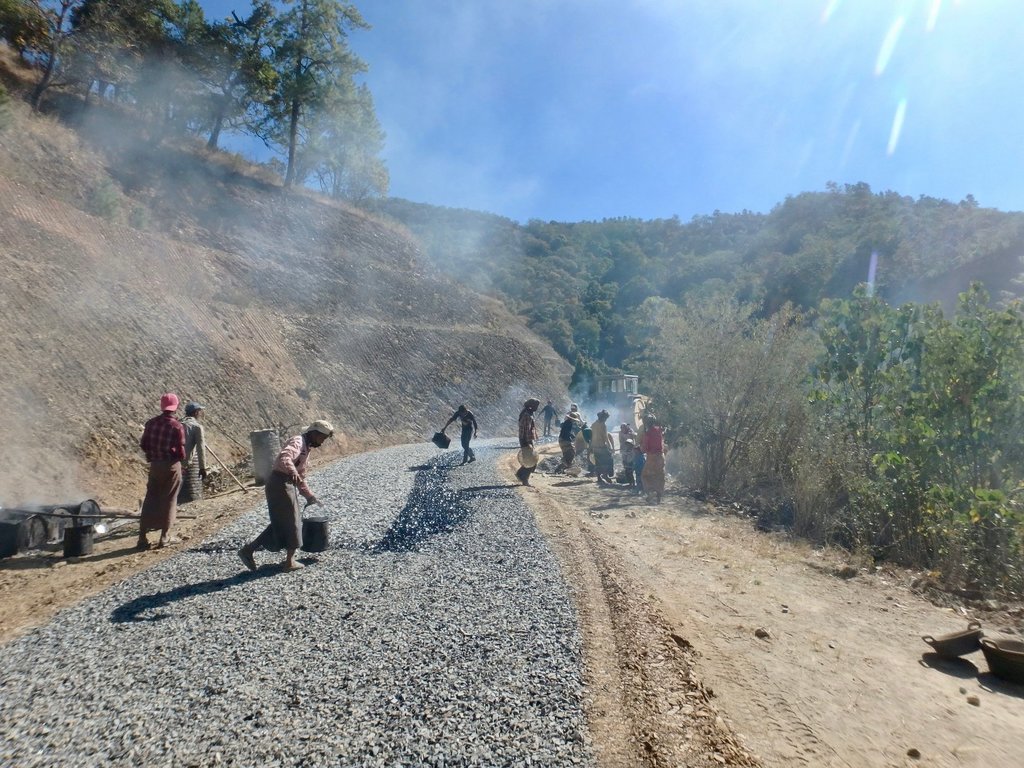 A sudden change of scenery and we gained elevation.
Beautiful Rhododendrons giving a nice contrast tot he otherwise plain landscape.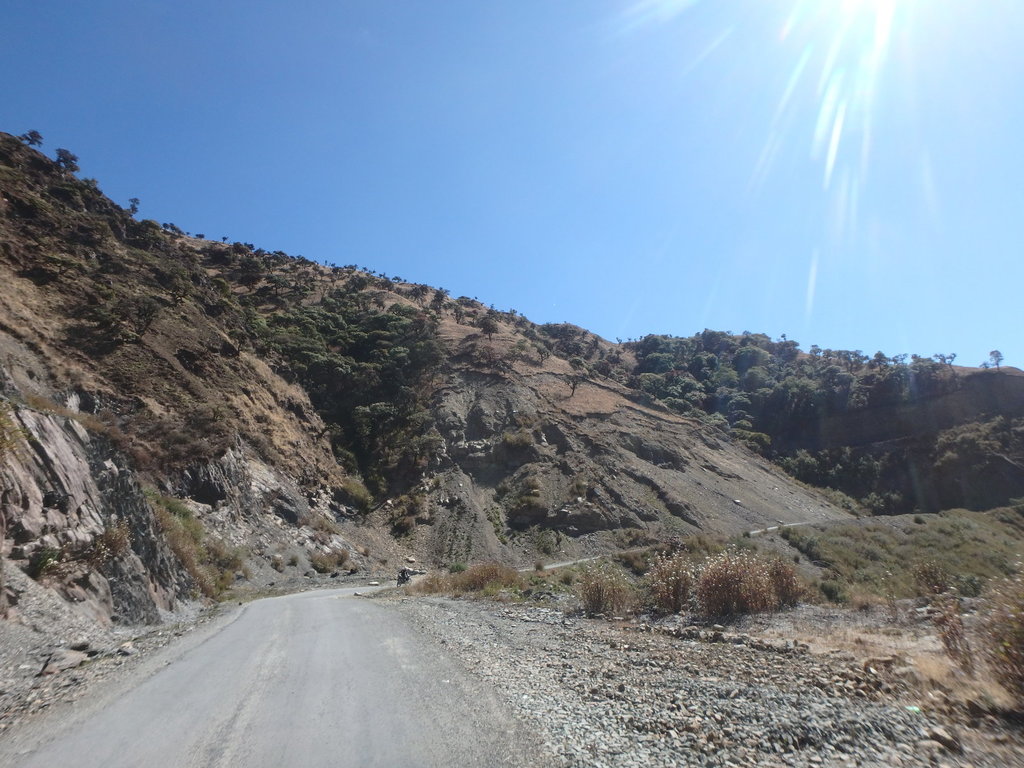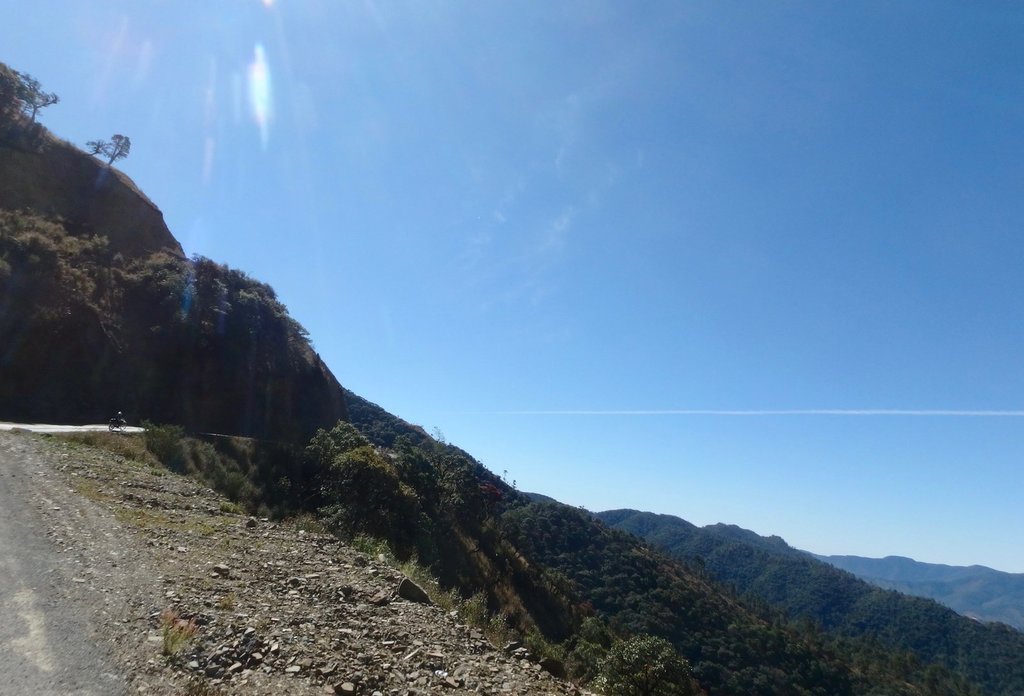 This little guy roadside not a sign of his parents anyplace, kids grow up quickly here.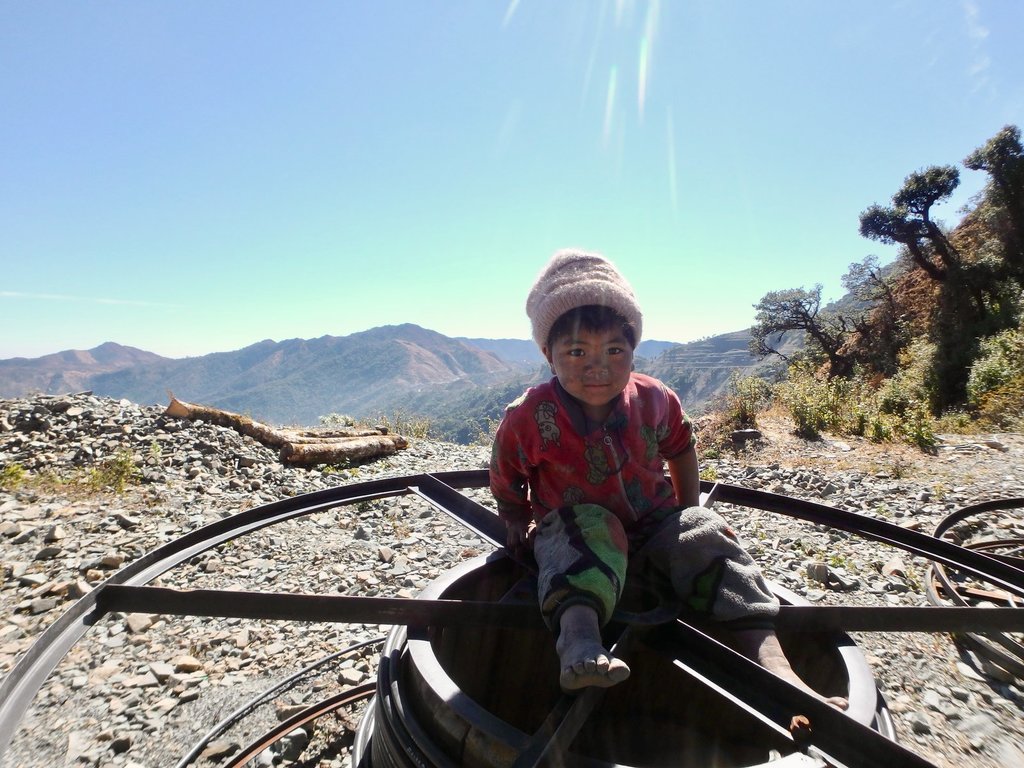 What a view.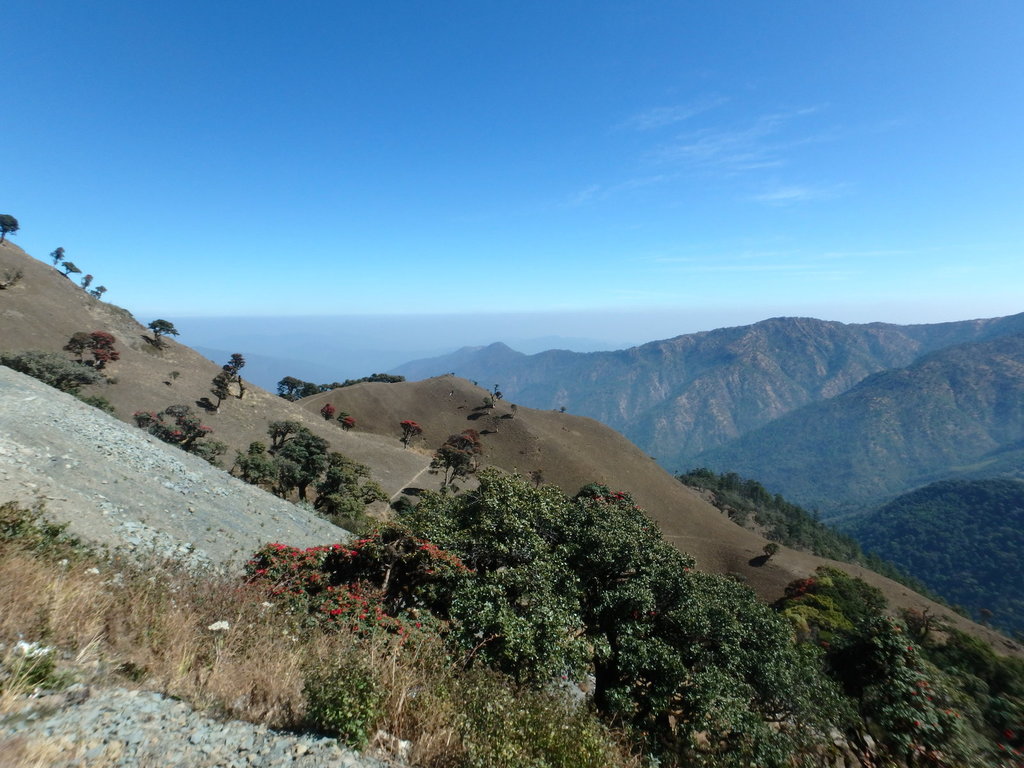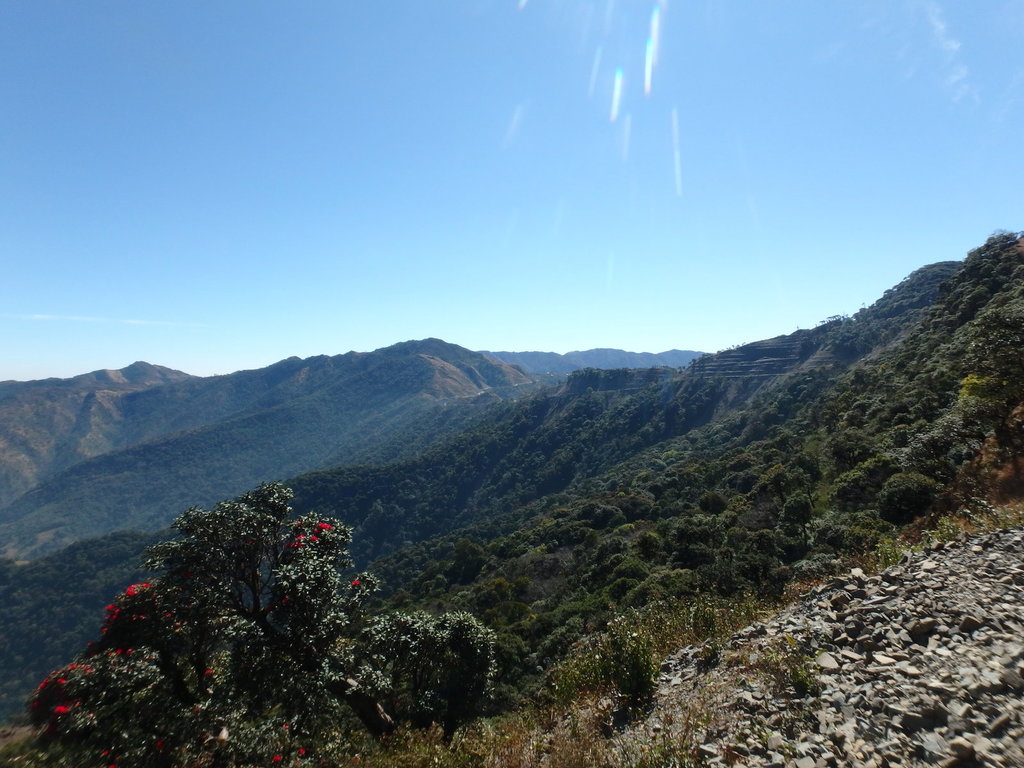 Topping off with fine chippings, much like we would see in the UK, my knees and elbows remember it well, picking gravel out with a needle !!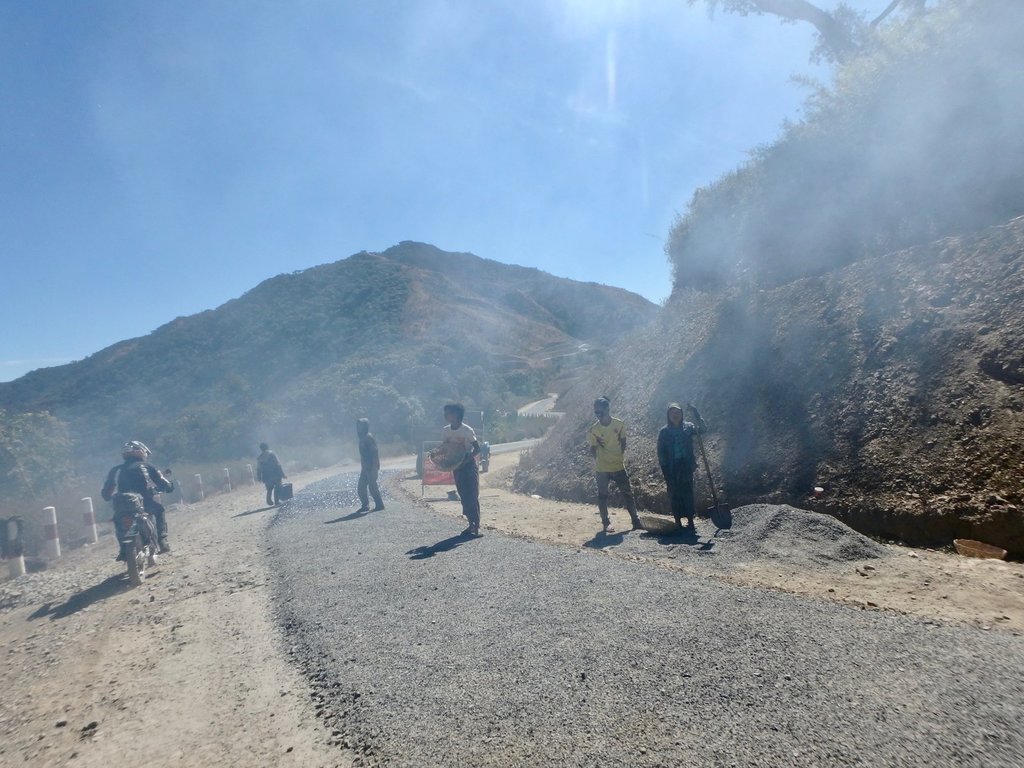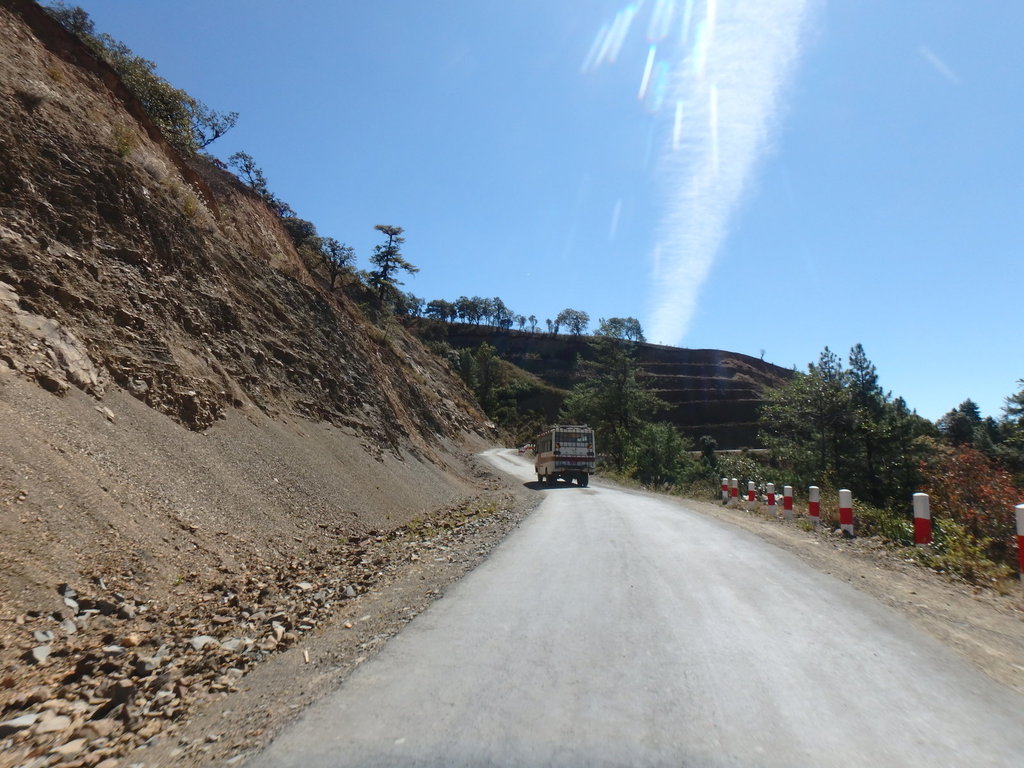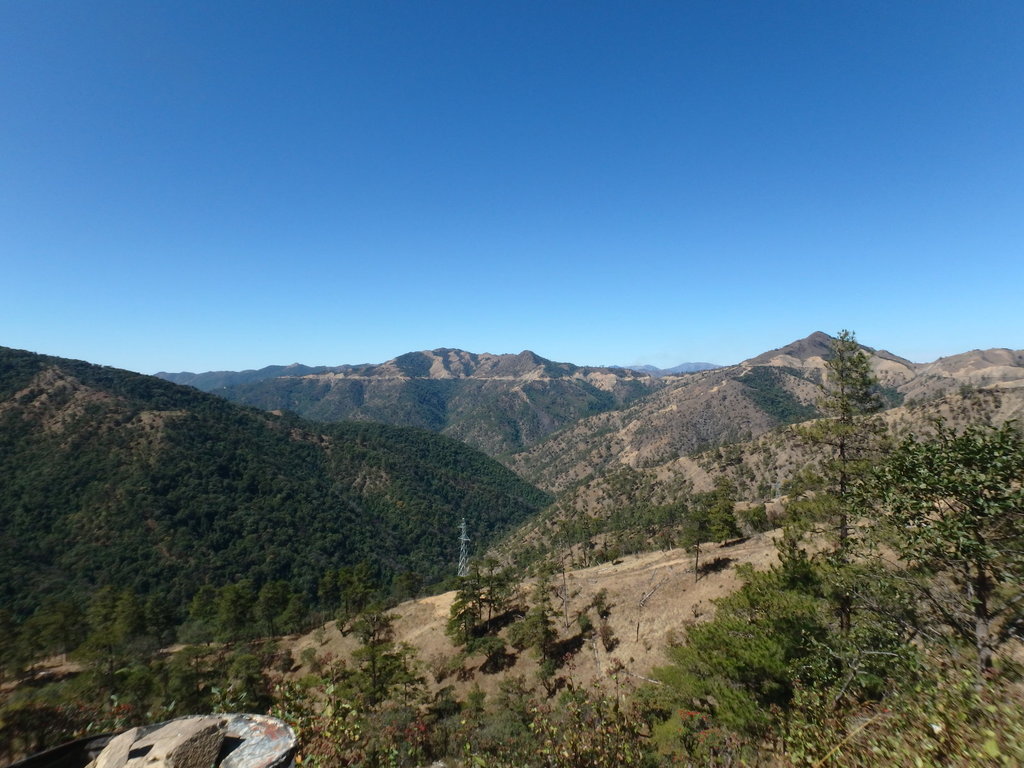 A very nice tea shop with a view to die for and especially nice hot hard-boiled eggs for our breakfast.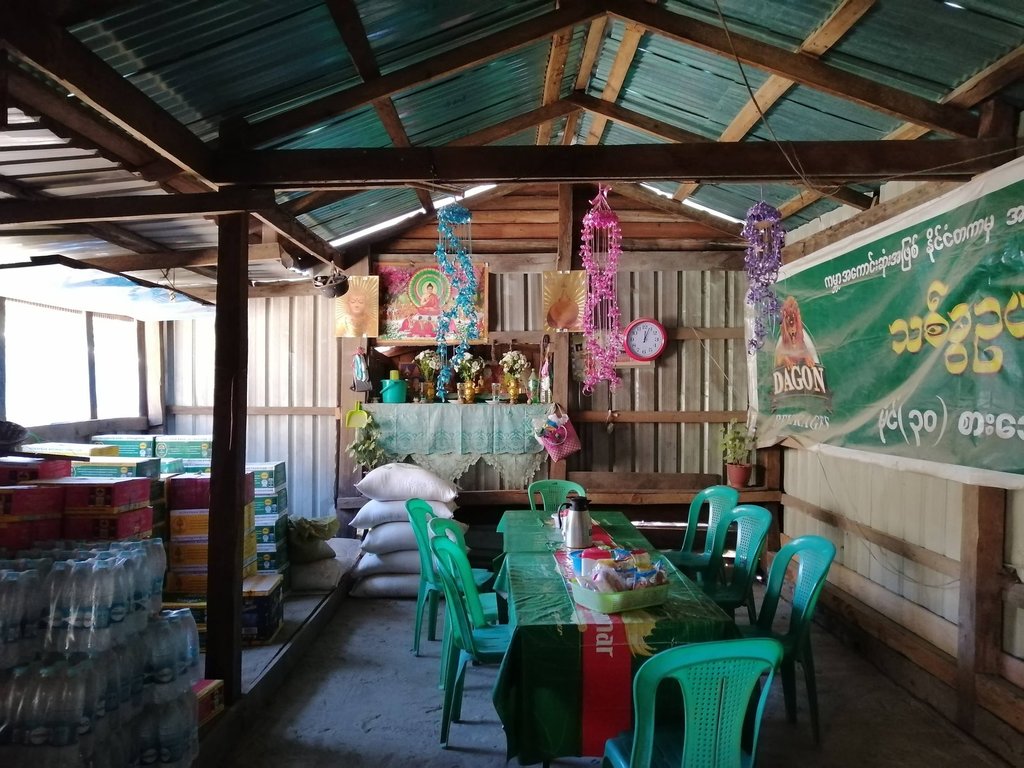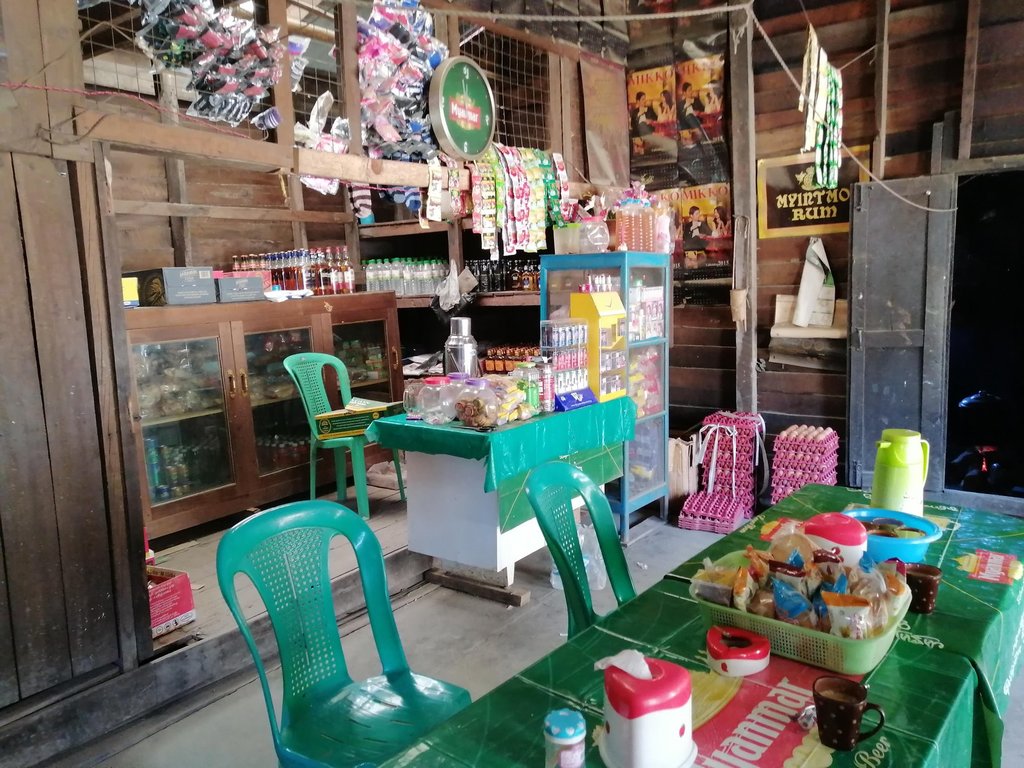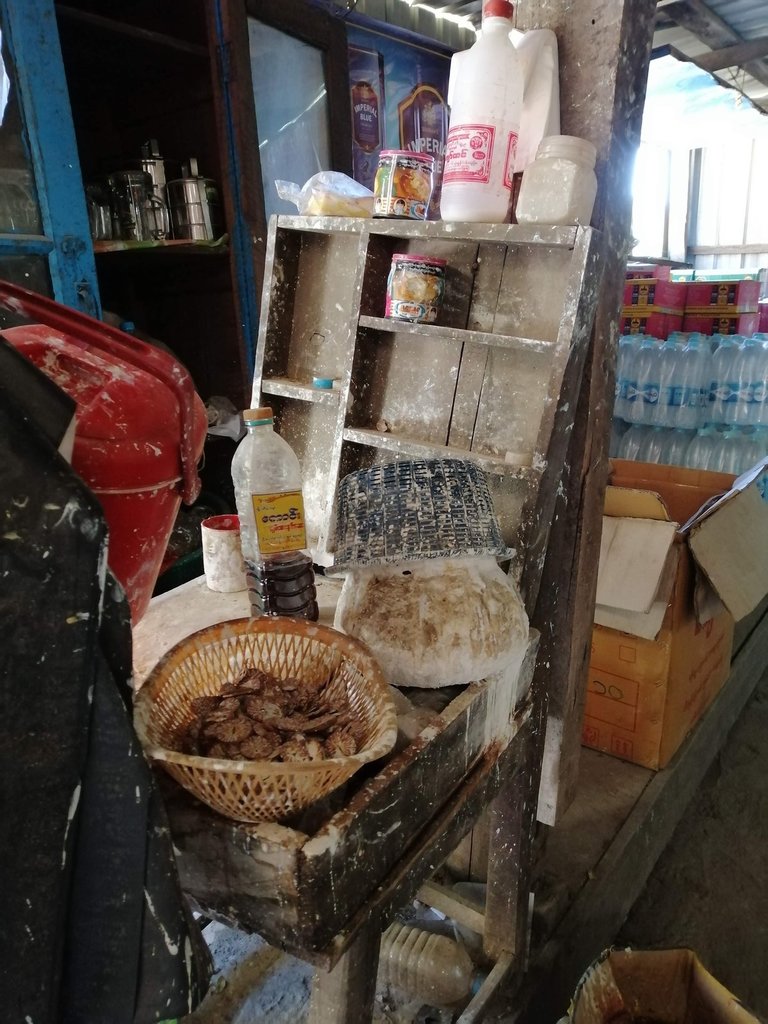 Good to see we are now arriving in the land of Buddha, the Baptists never made it this far by the looks.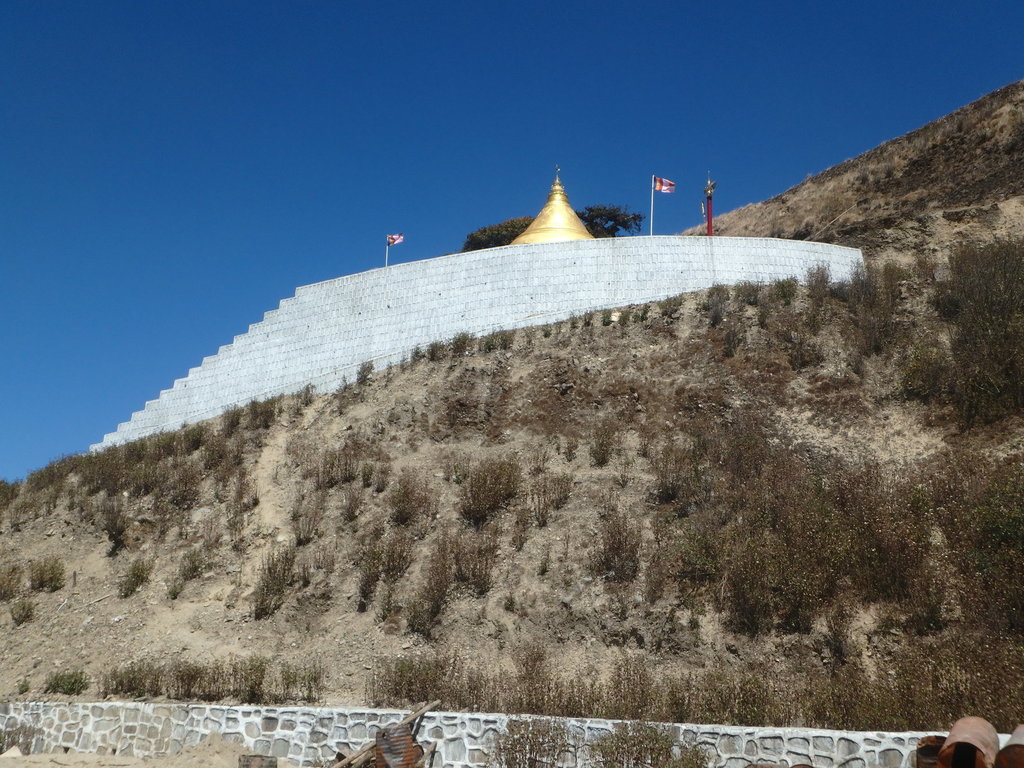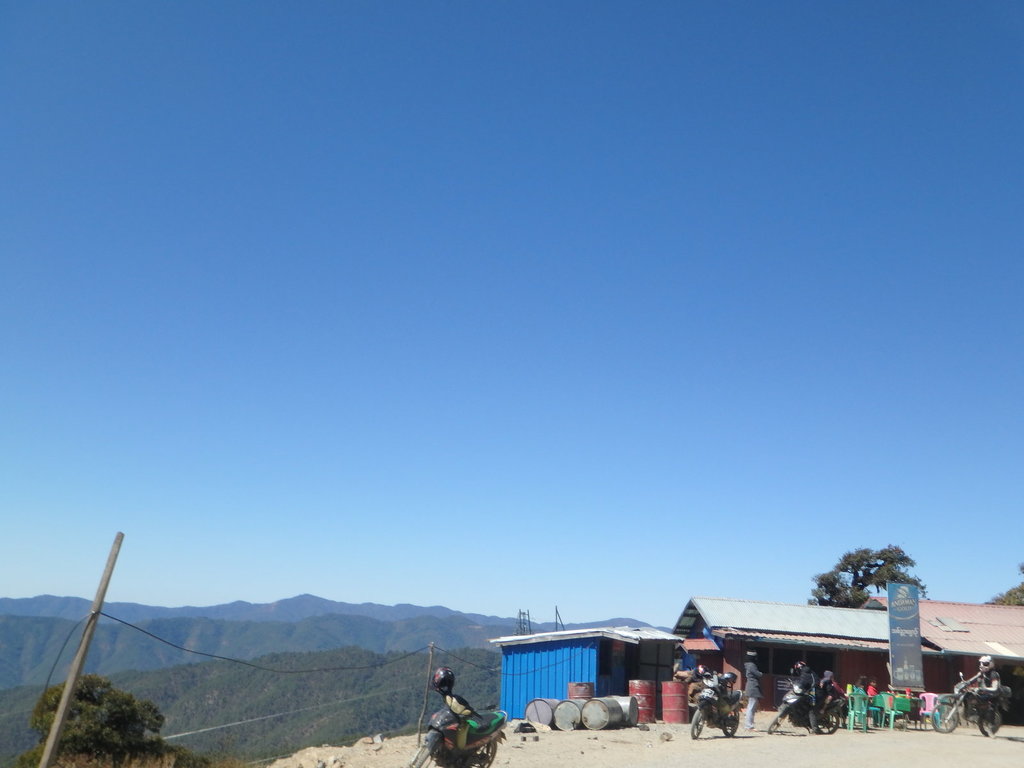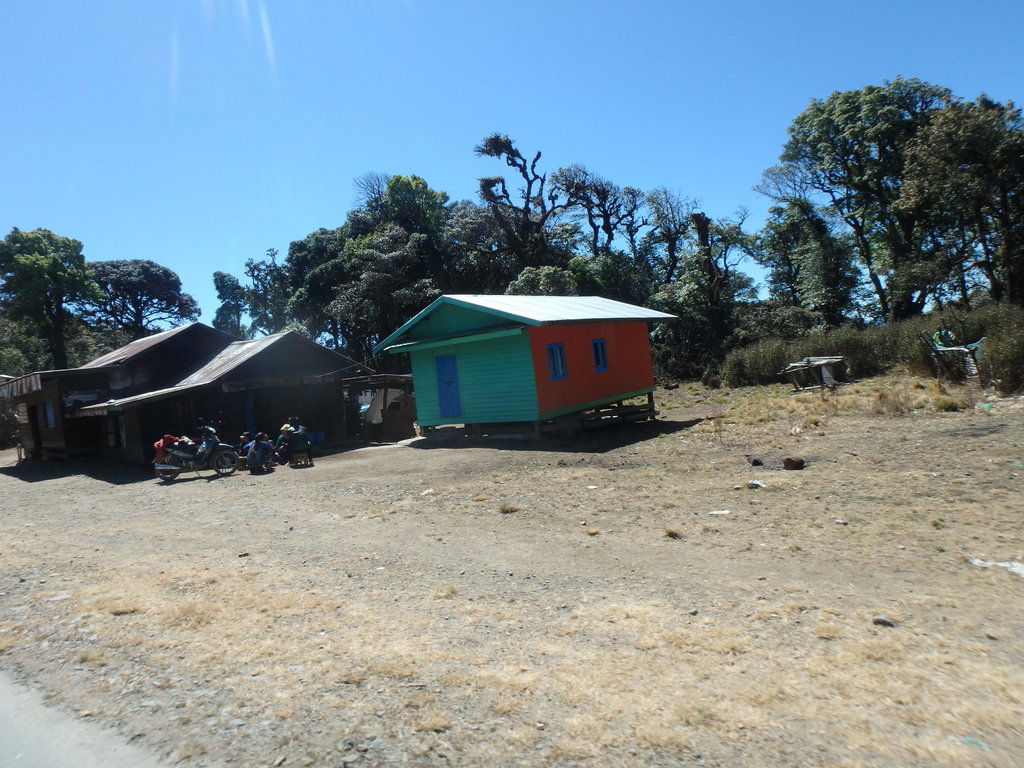 This was marked on the map as the Golden Duck restaurant, obviously no more.
Arriving in Mindat, hoards of people all dressed in their finest.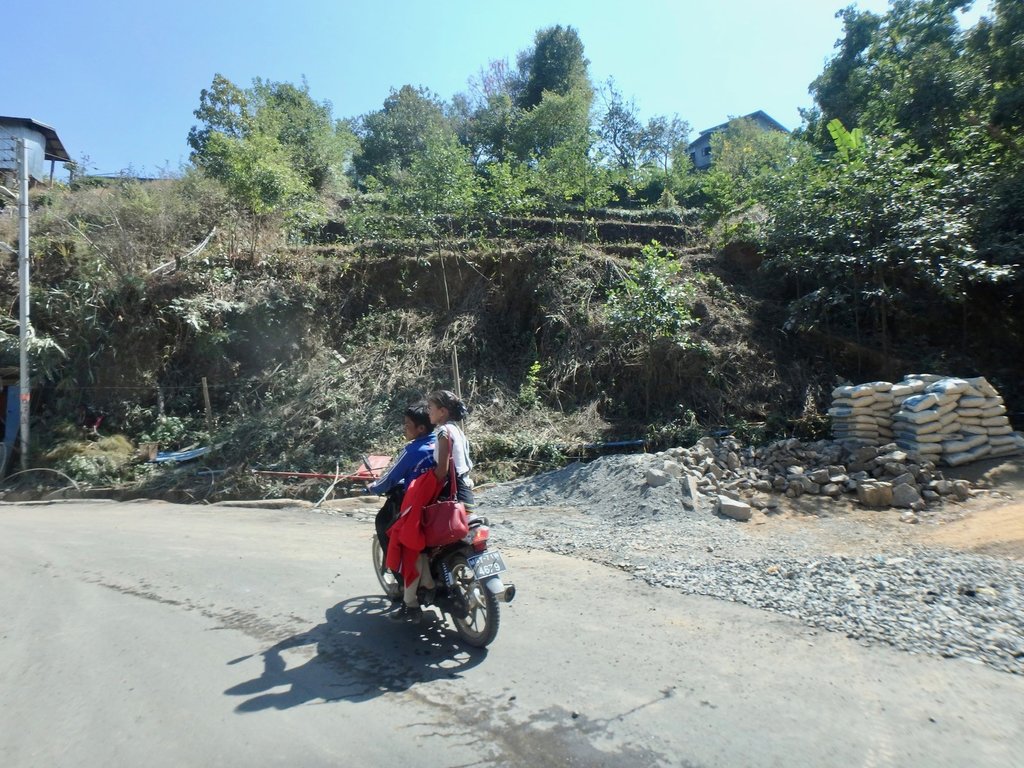 Lot's of Characters we needed to find a GH and get to the festival.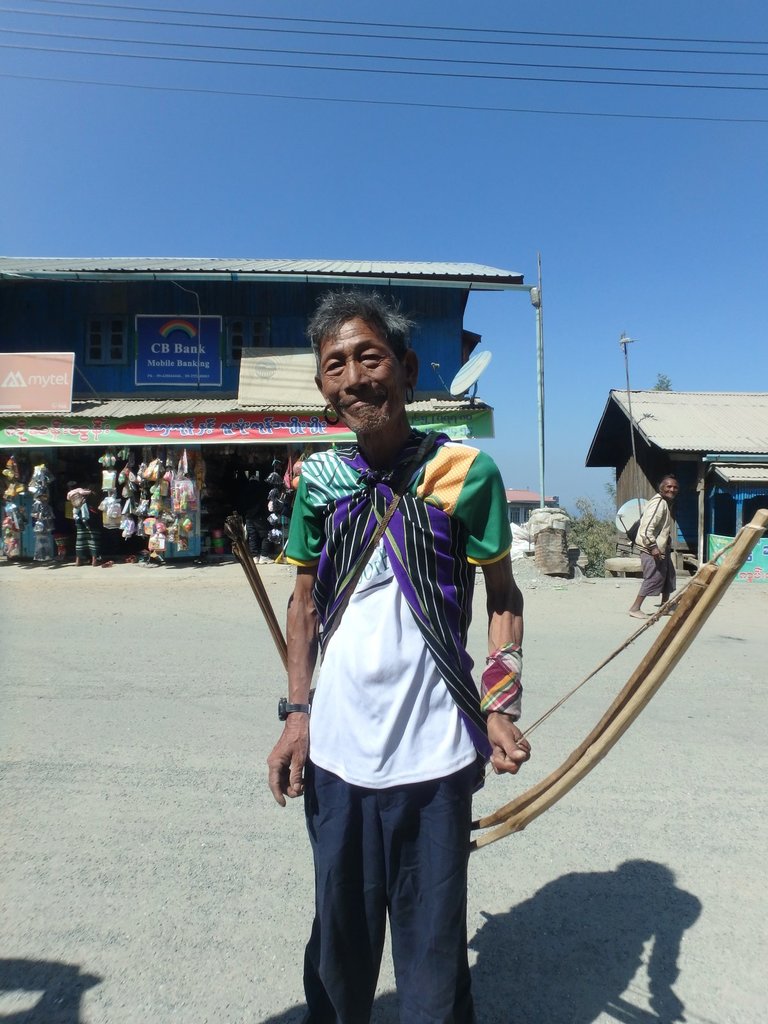 All the hotels and GH's full, it began to look like we would have to push on and miss everything one last shot at the Mindat Hotel, looked more like a prison that a hotel, but beggars can't be choosers they stuffed us for $45 for a less than average room.
N21.37633° E93.98636°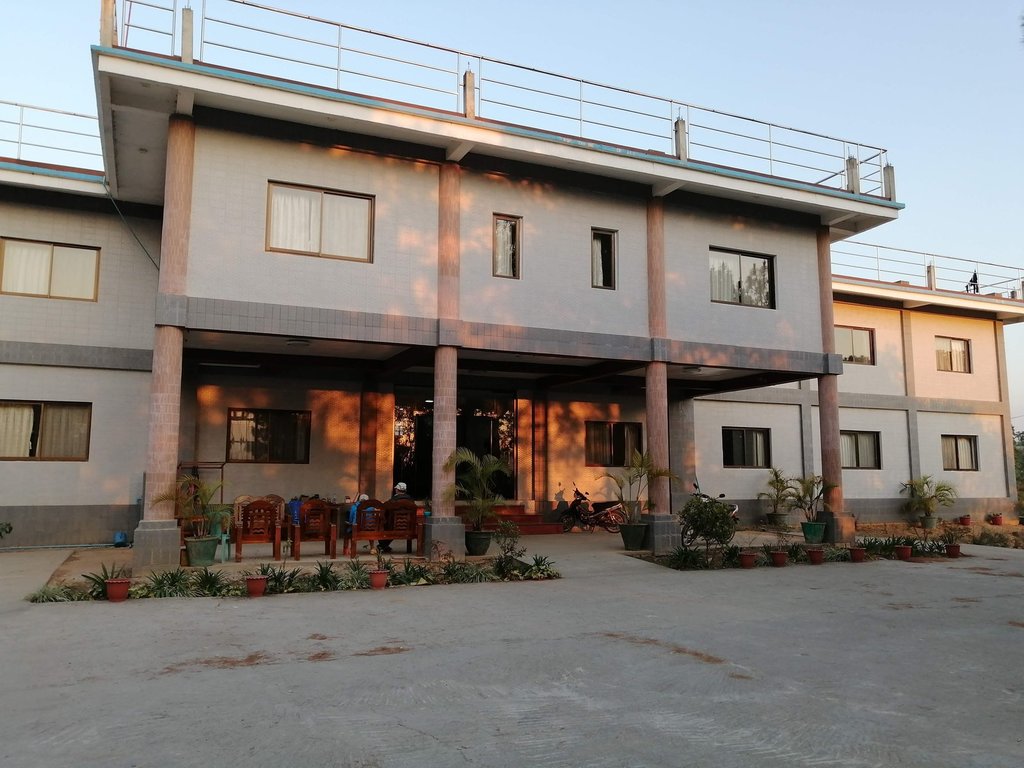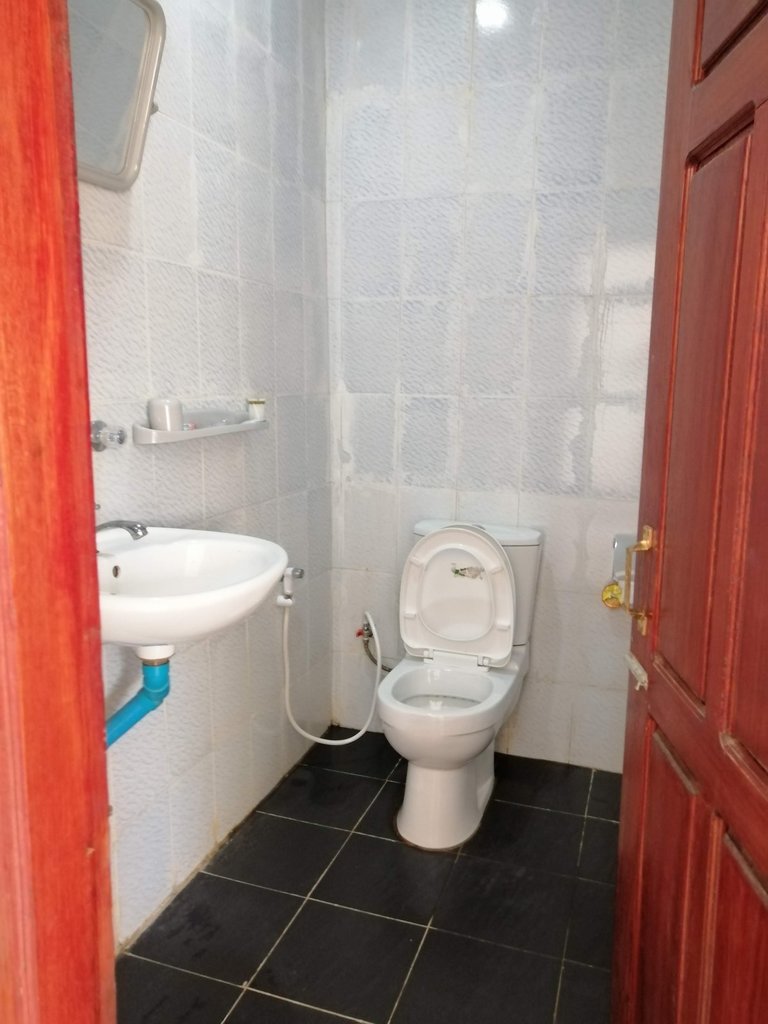 Quickly unpacked and rode to the showground camera at the ready, I will post pictures just of the Chin National Day in Mindat in my next post, hope you enjoy the pictures.
Here is a teaser.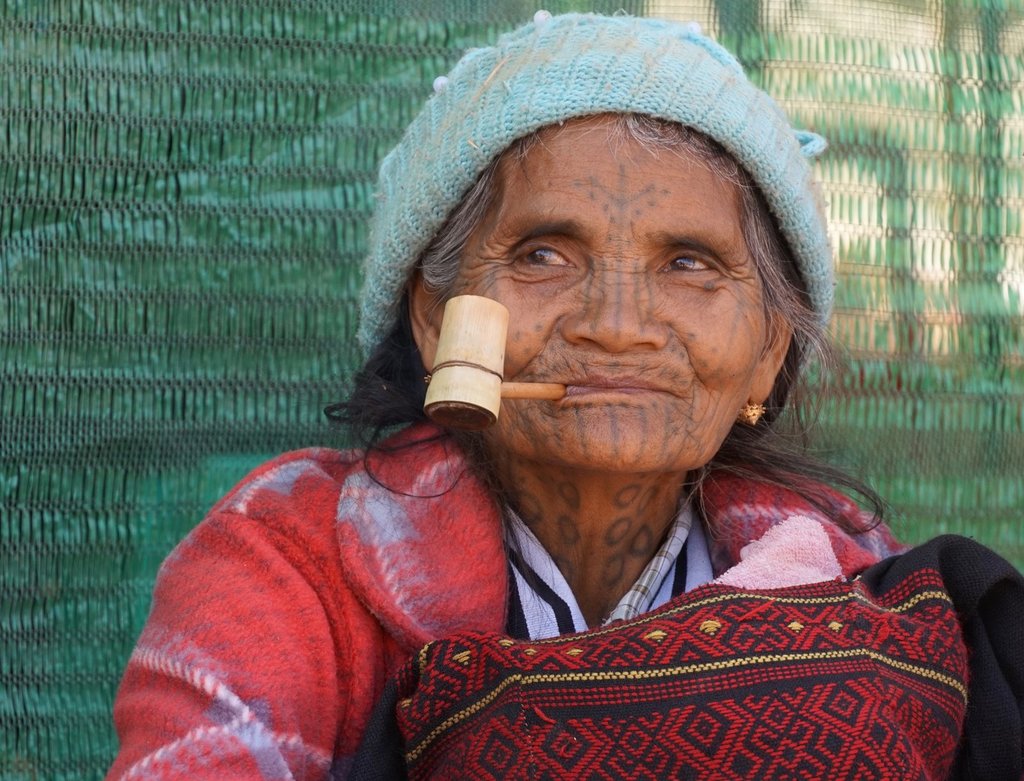 GPX viewer