Administrator
Staff member
Joined

Jul 1, 2012
Location
Bikes

Honda CRM-AR 250, Honda CRF 250-L, Suzuki V Strom XT 650 Honda xr250 Baja
The rainy season this year is a little slow getting going, so a small group of us from Chiang Rai made the most of the dry weather and headed off for a fun day riding on some of the nicest roads on our doorstep.
Usual meeting point at the PTT near Phan, for once everyone arrived on time so it looked like a clean getaway.
Sadly not, Brians GS was dead as a doornail, a quick call to a user friendly BMW mechanic was not producing results nor a call to BMW Chaing Mai who simly said bring the bike to us, great customer service.
Miraculously one of the guys fiddling with the kill switch and the beast came to life, maybe water inside or a loose terminal, could have been worse and off we went.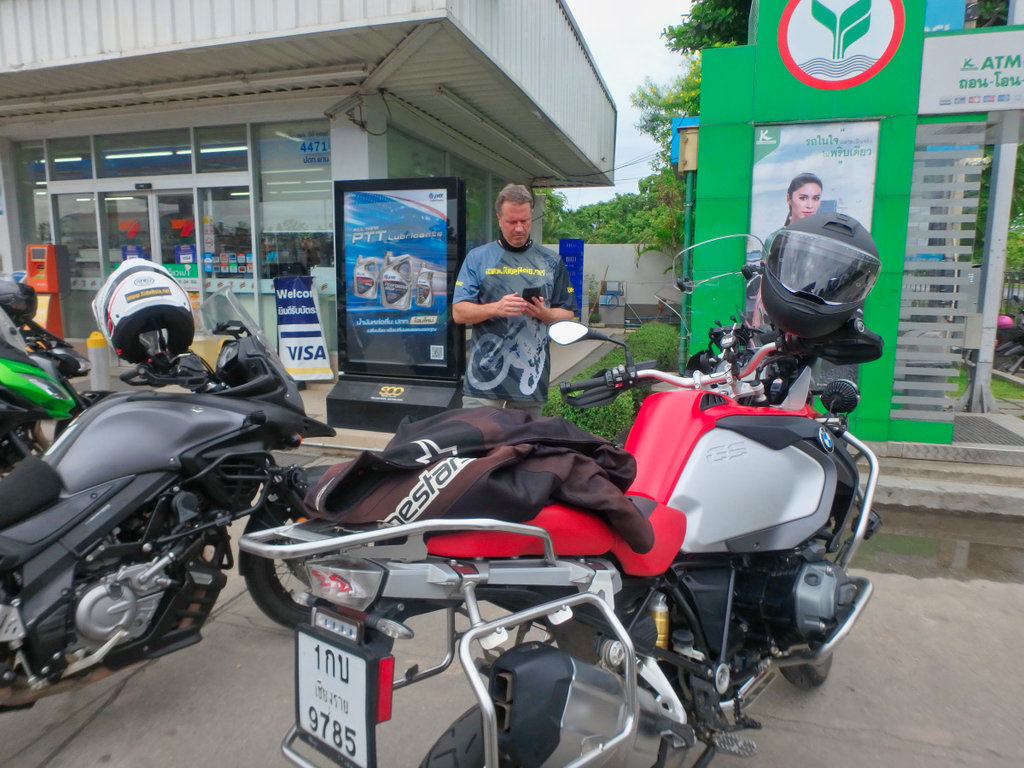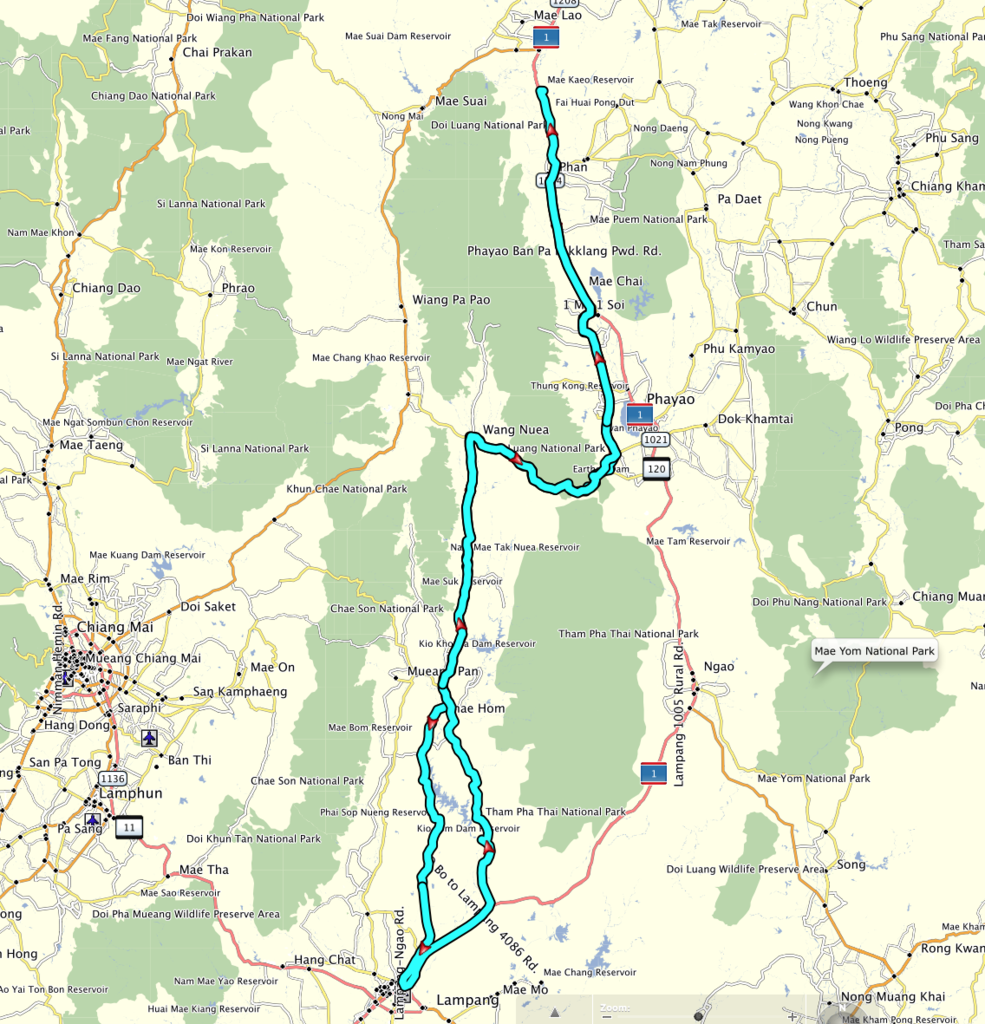 Getting off HWY 1 was a priority not only because its boring as hell, but Phayao has invested heavily on speed camera's, so we turned onto the 1193 heading tot he 120.
The 120 is in perfect condition at the moment and zero traffic to worry about as we all enjoyed the curves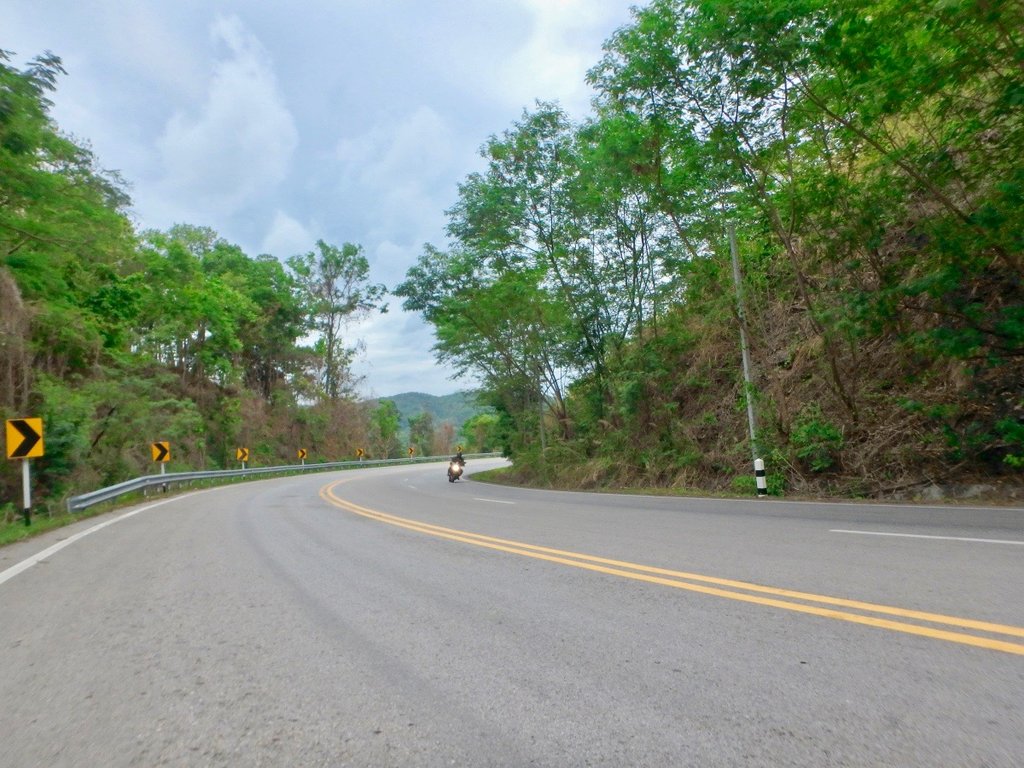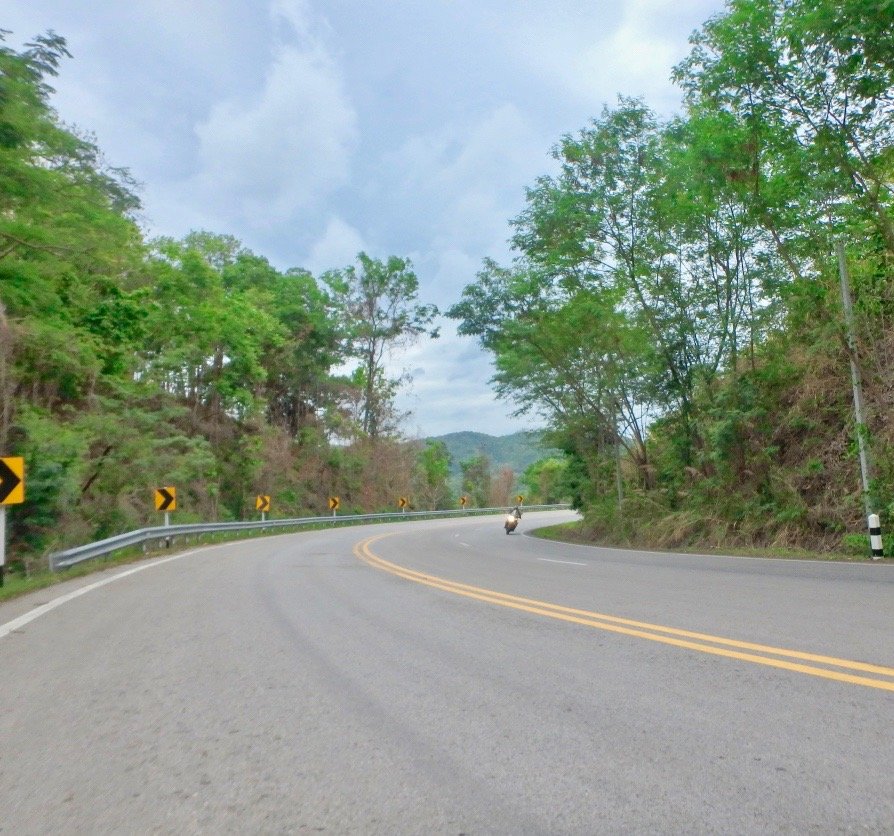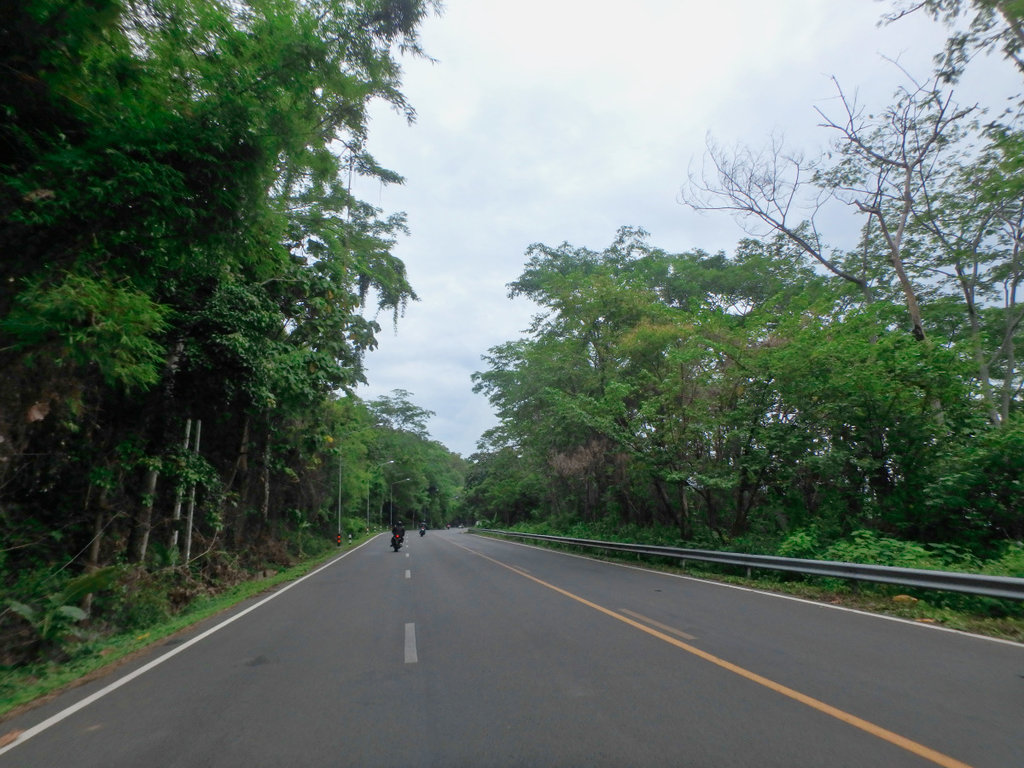 Quick gas stop in Wang Nuea then as we turned onto the 1035, the BIB pulled us over for a routine license check, all in order so time for pictures.
Happy to pose for the camera smiles all round.
Not to be outdone the captain joined the show.
A nice stopover is Bruno Coffee, but don't try the Pizza's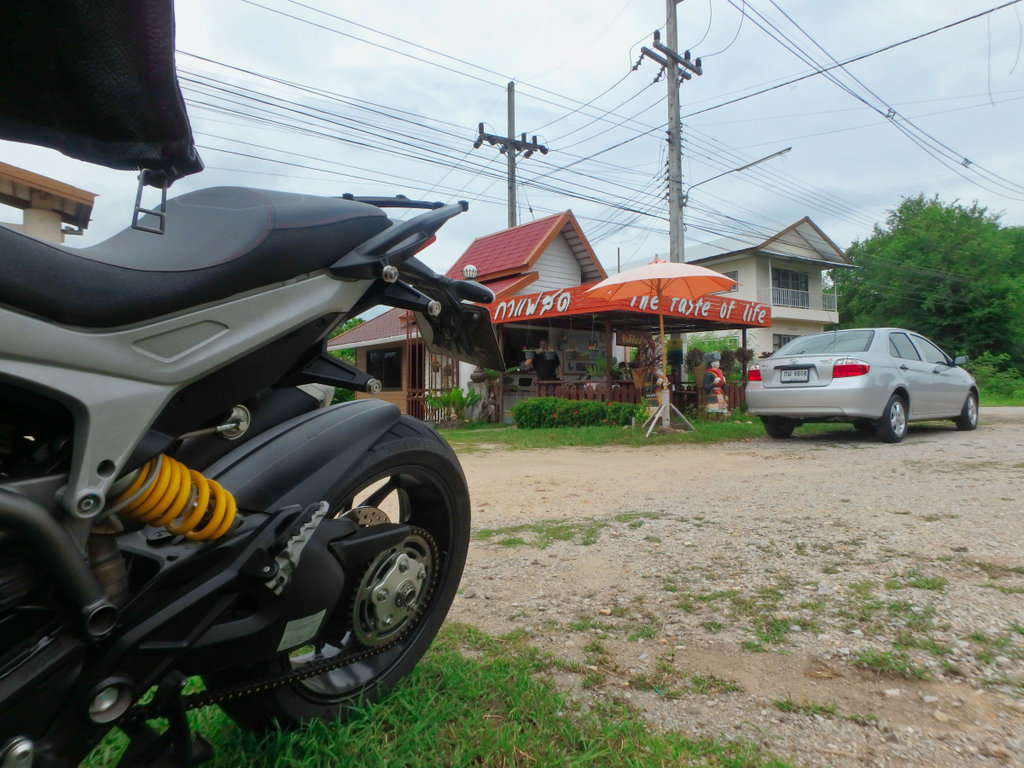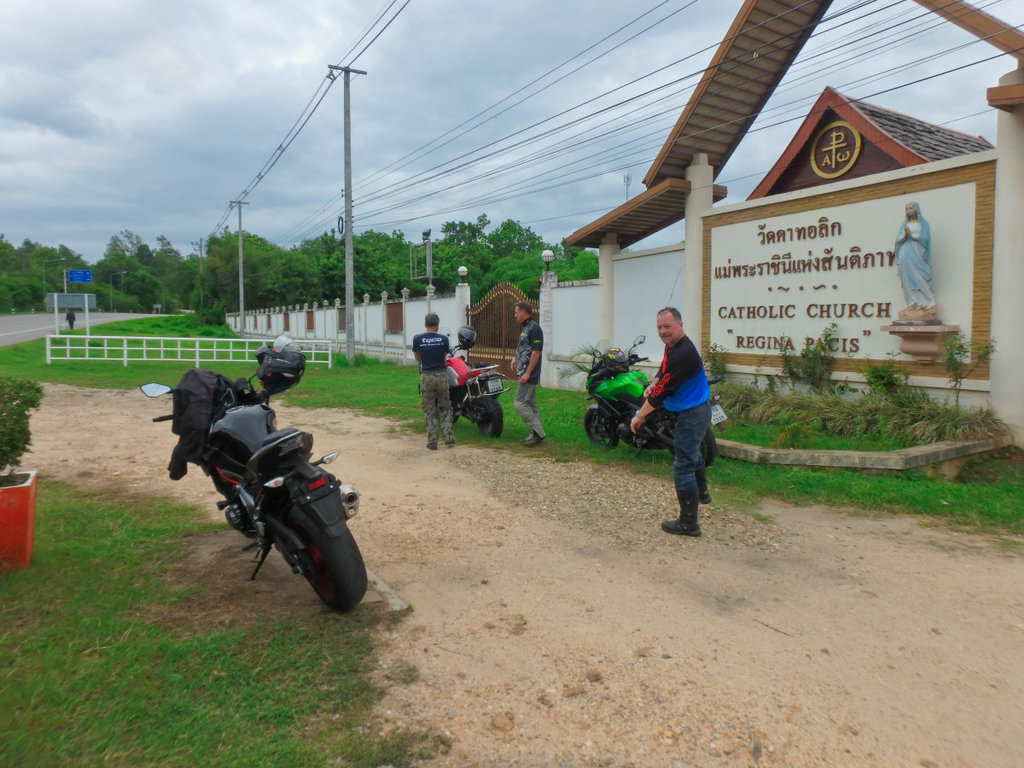 The northern end of the 1035 is not so interesting until you reach the junction with the 1335.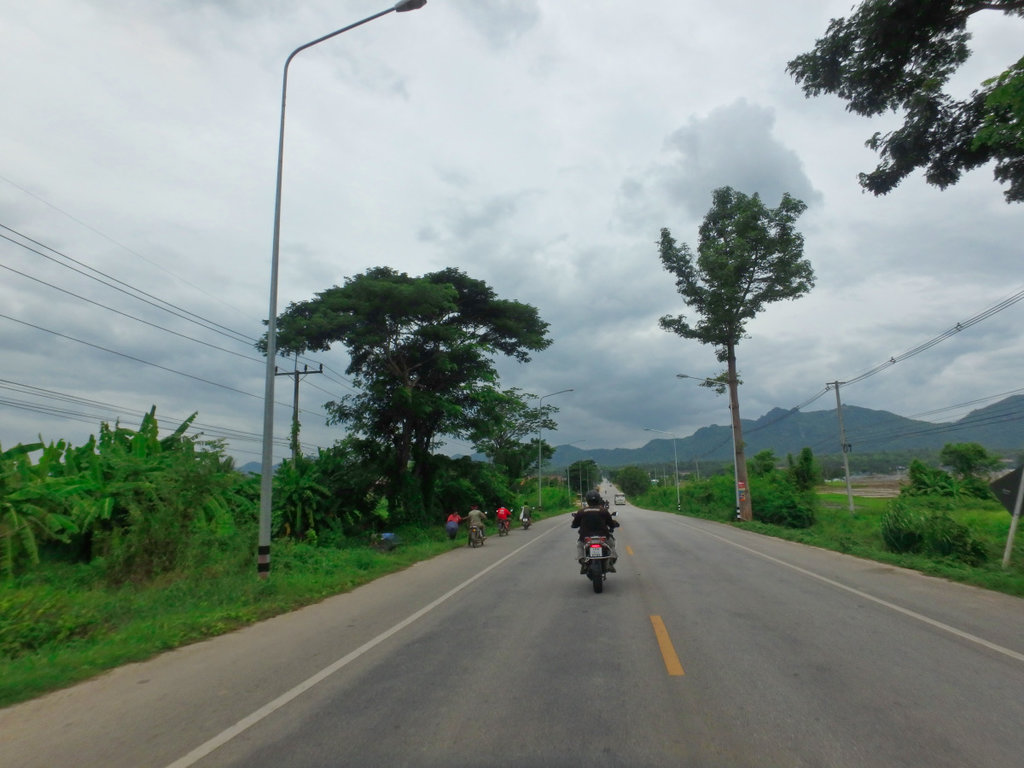 The 1035 now turns into a riders delight with some awesome corners.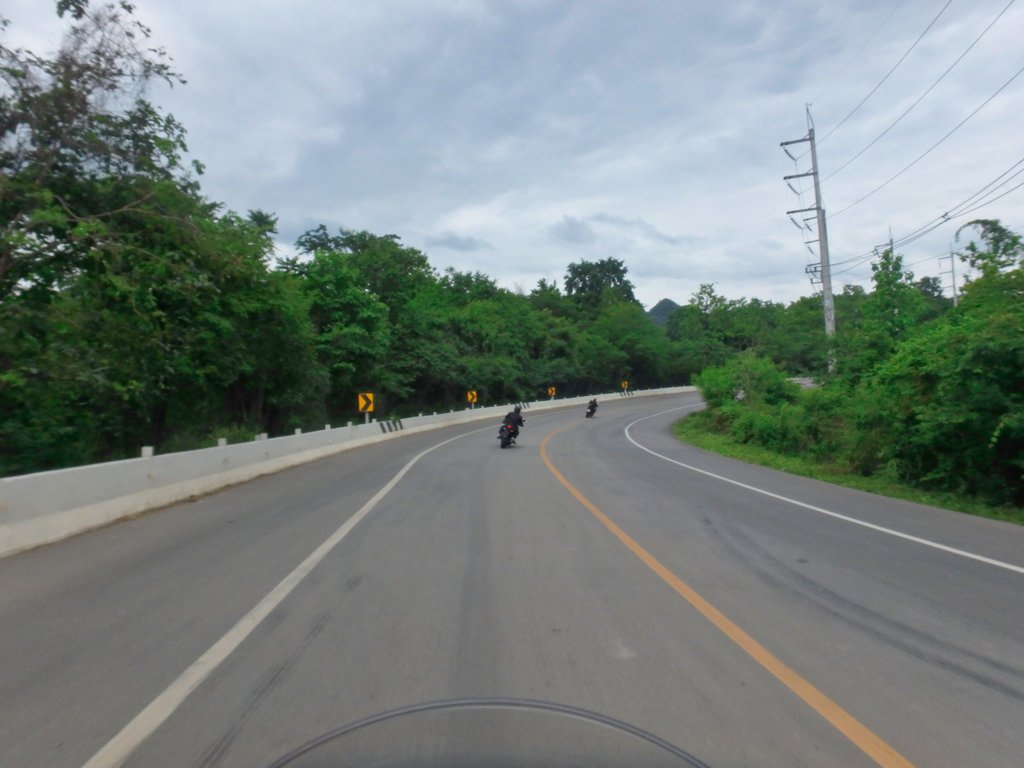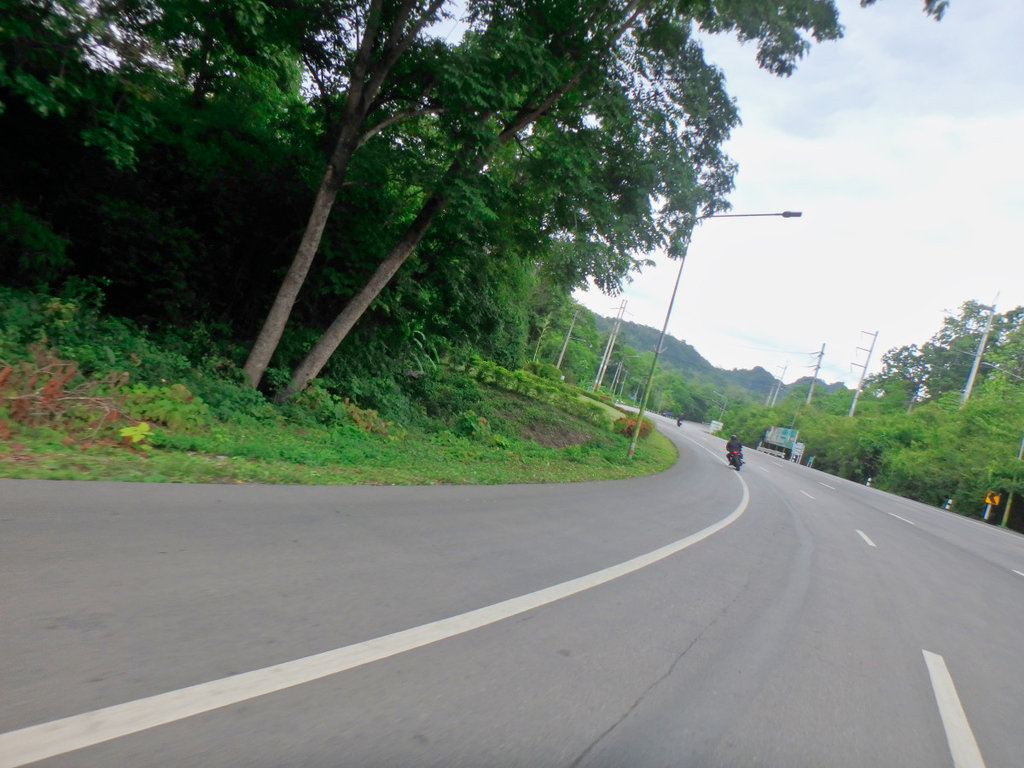 Making good time we reached Lampang and time for some food.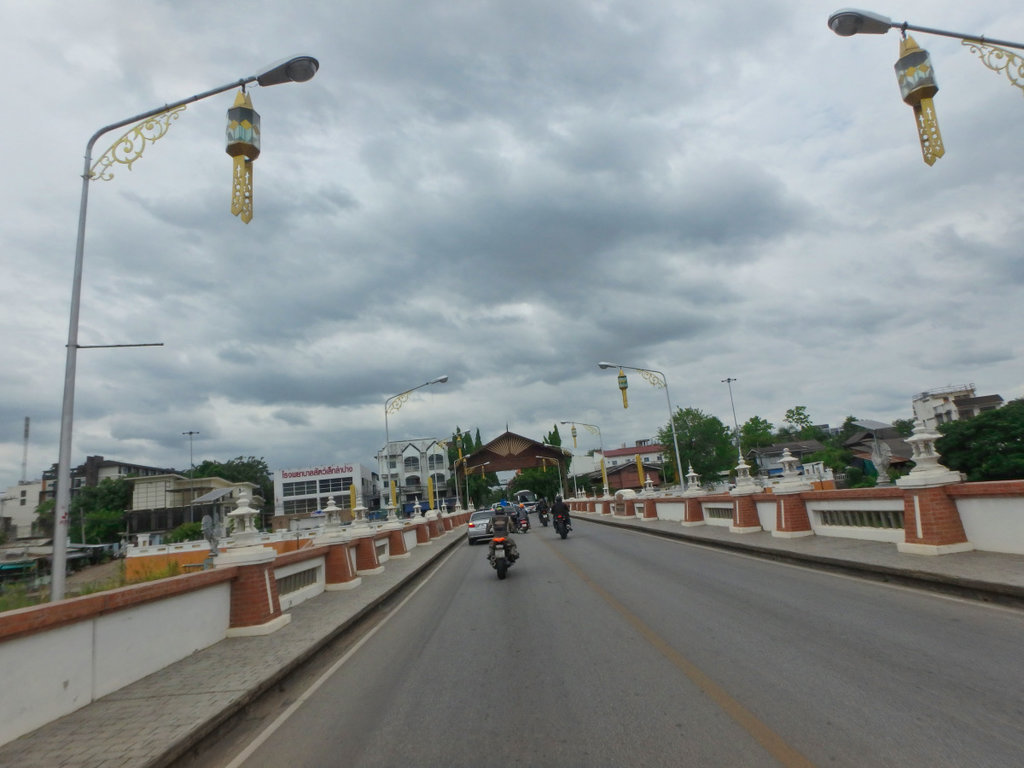 Khrua Doi Farang Restaurant, has long been a favourite with great food and service.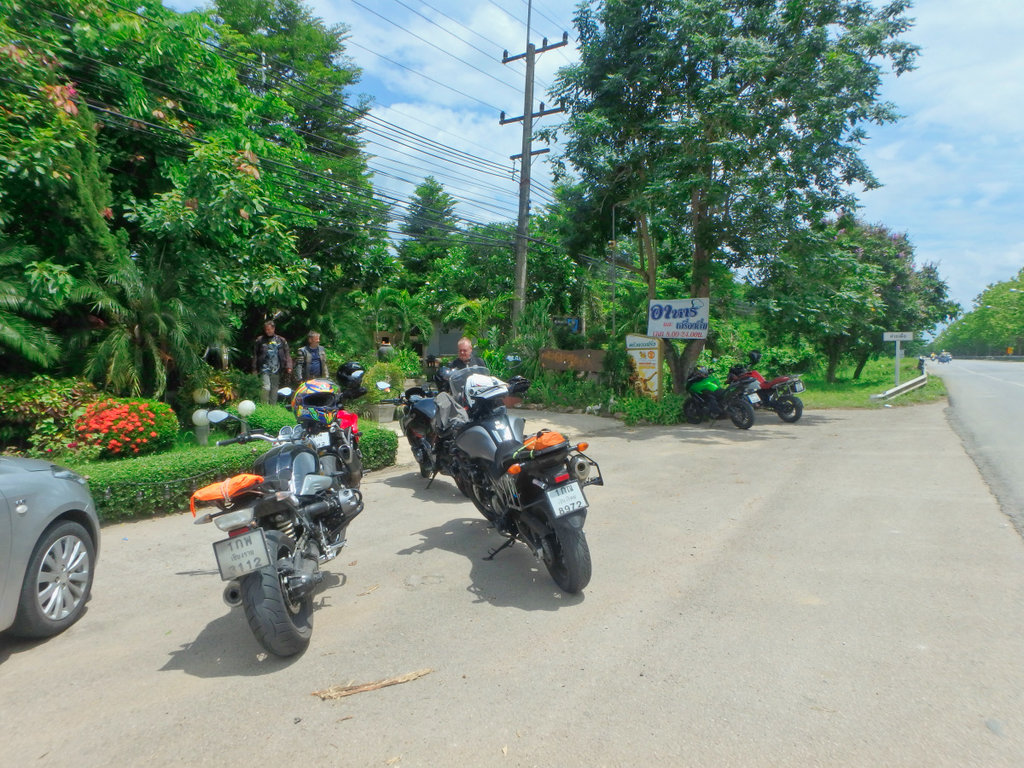 Storm clouds gathering but no rain today.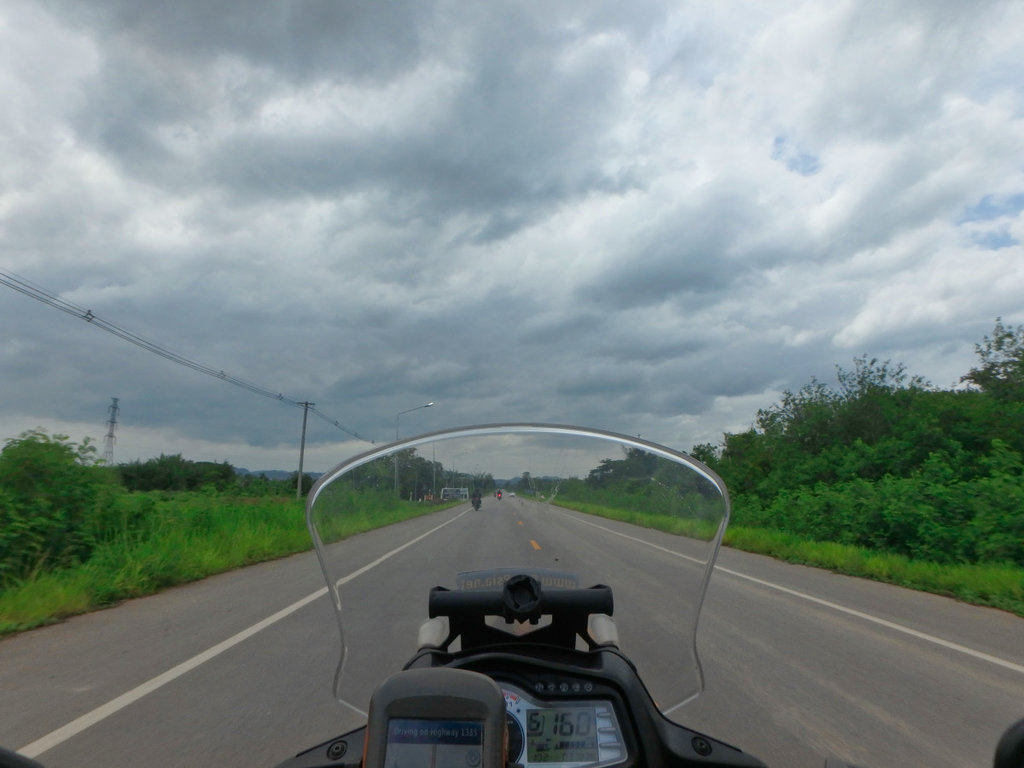 Leaving town we turned onto the 1335, a little used route but again a terrific road and traffic free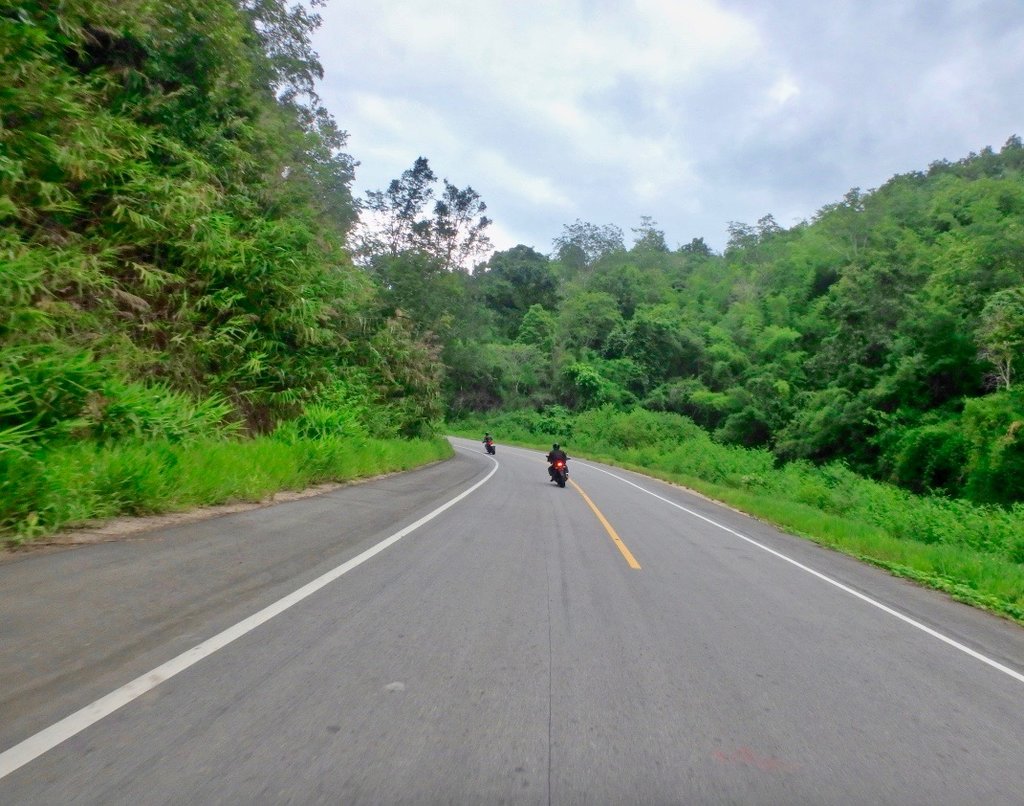 Enough twisties to satisfy everyone on the group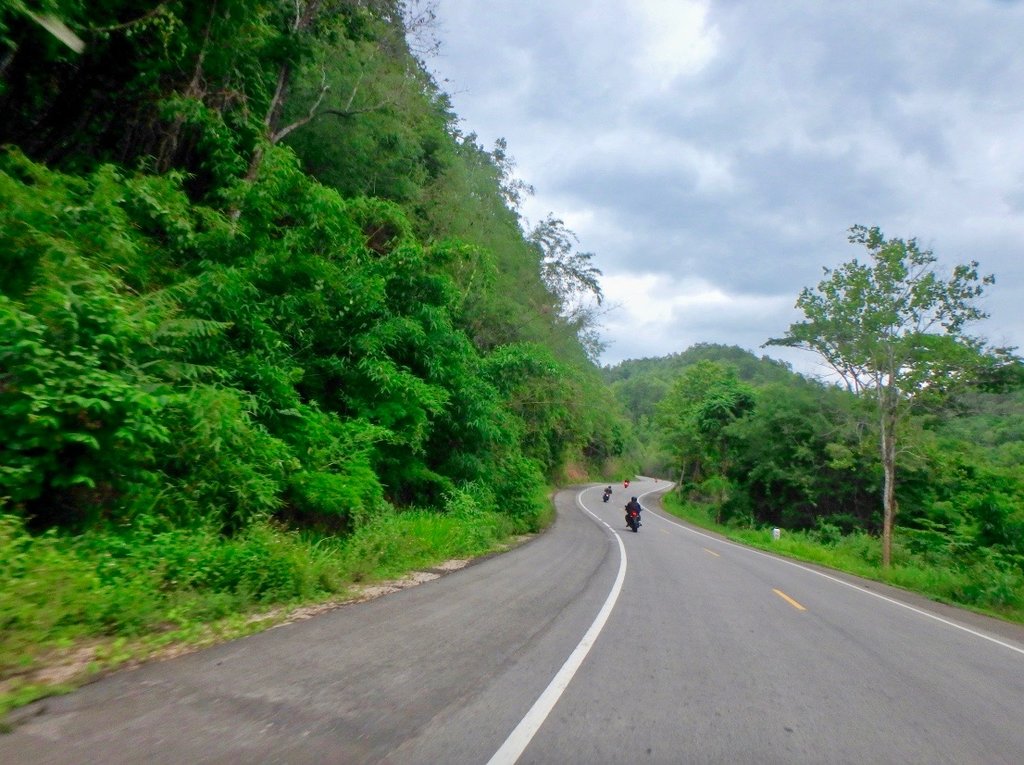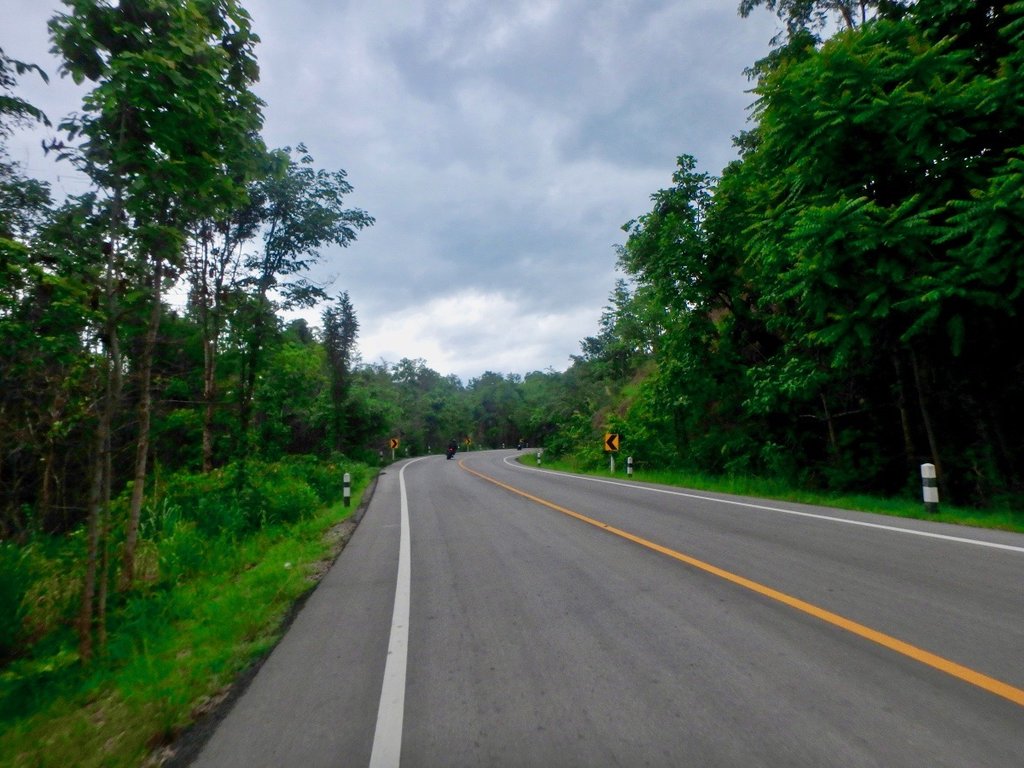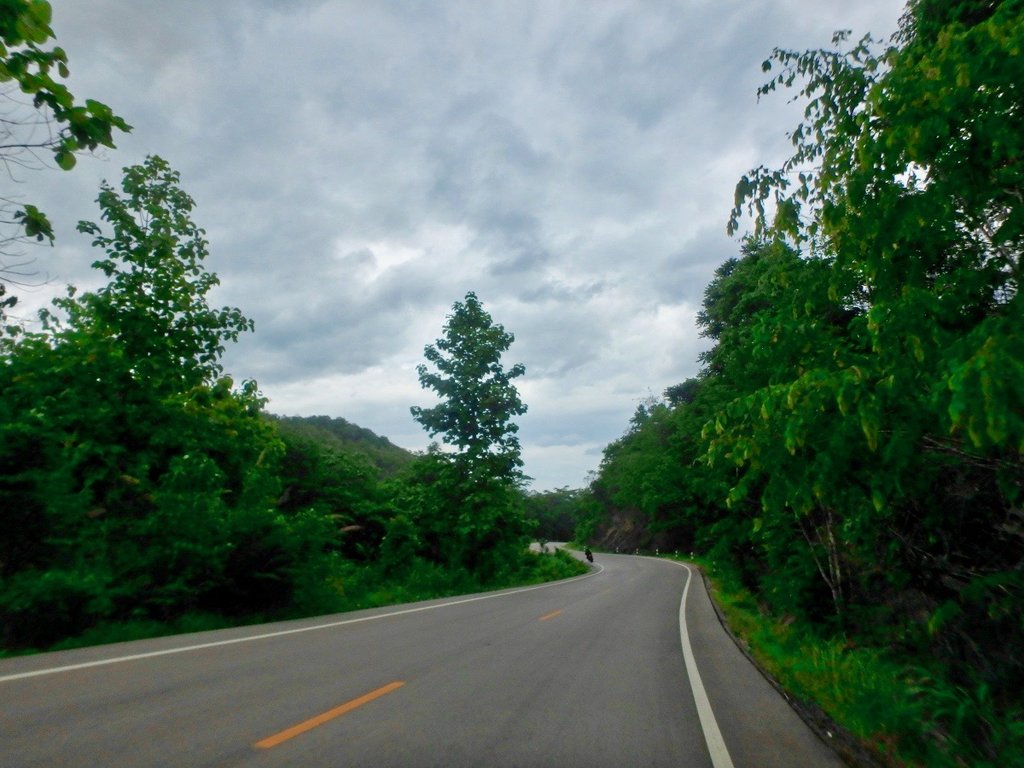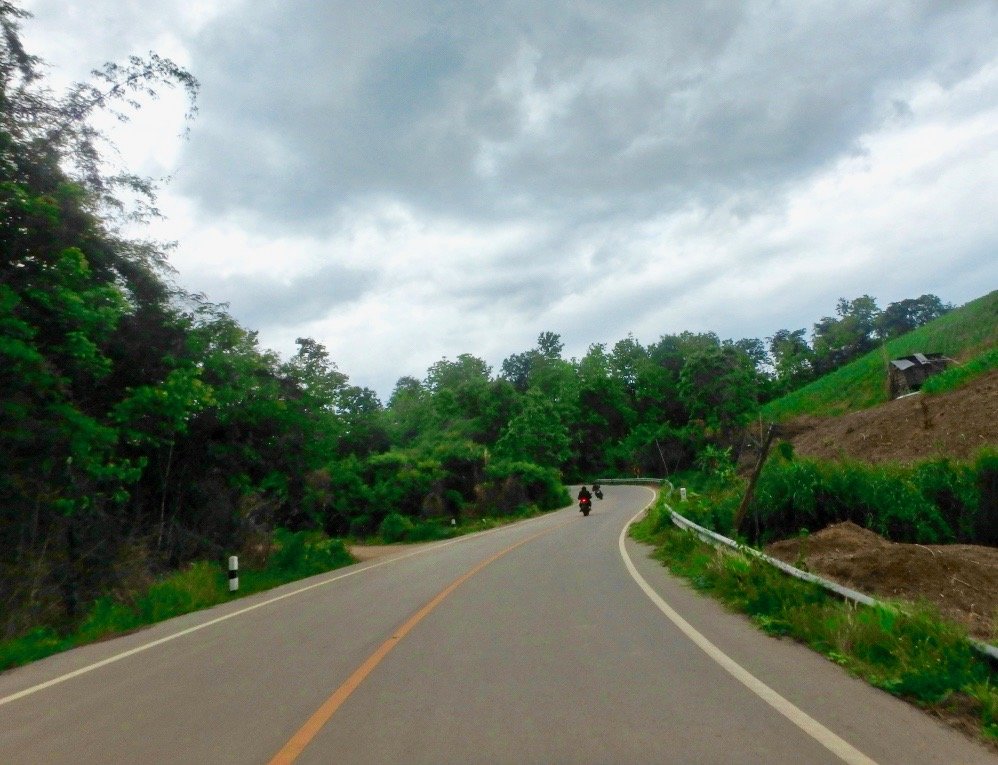 All too soon we are back on the northern end of the 1035 back to Wang Nuea.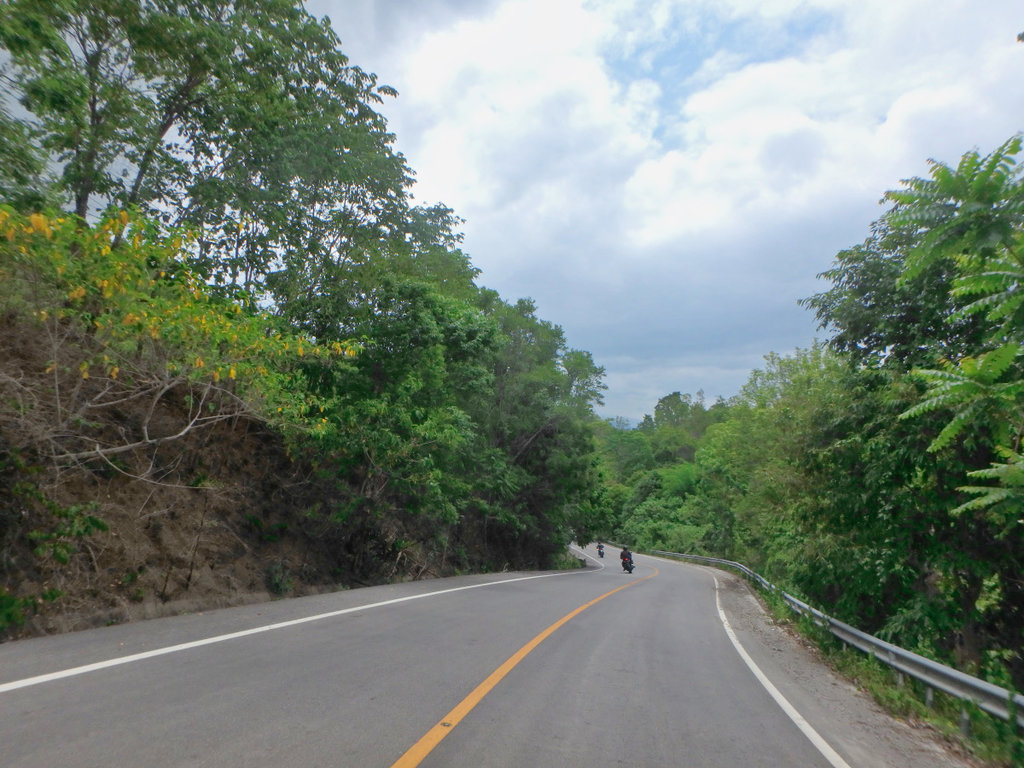 Stopover at the PTT and this old chap is a regular here selling his honey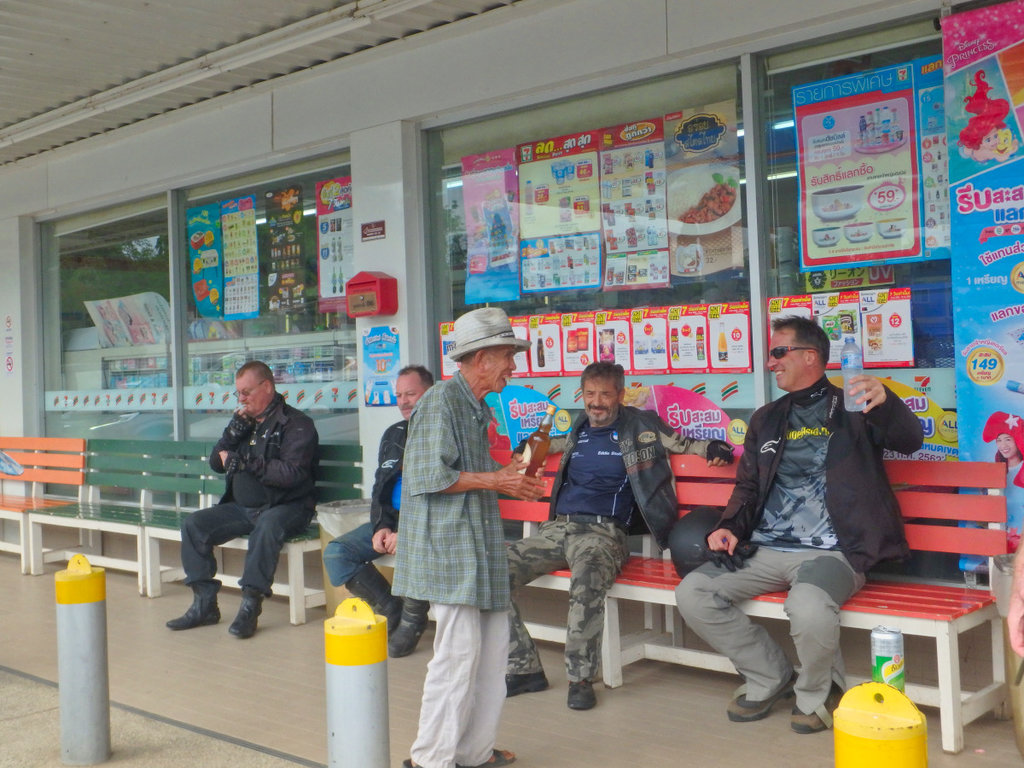 None of us had bags so we couldn't oblige the old guy, but next time.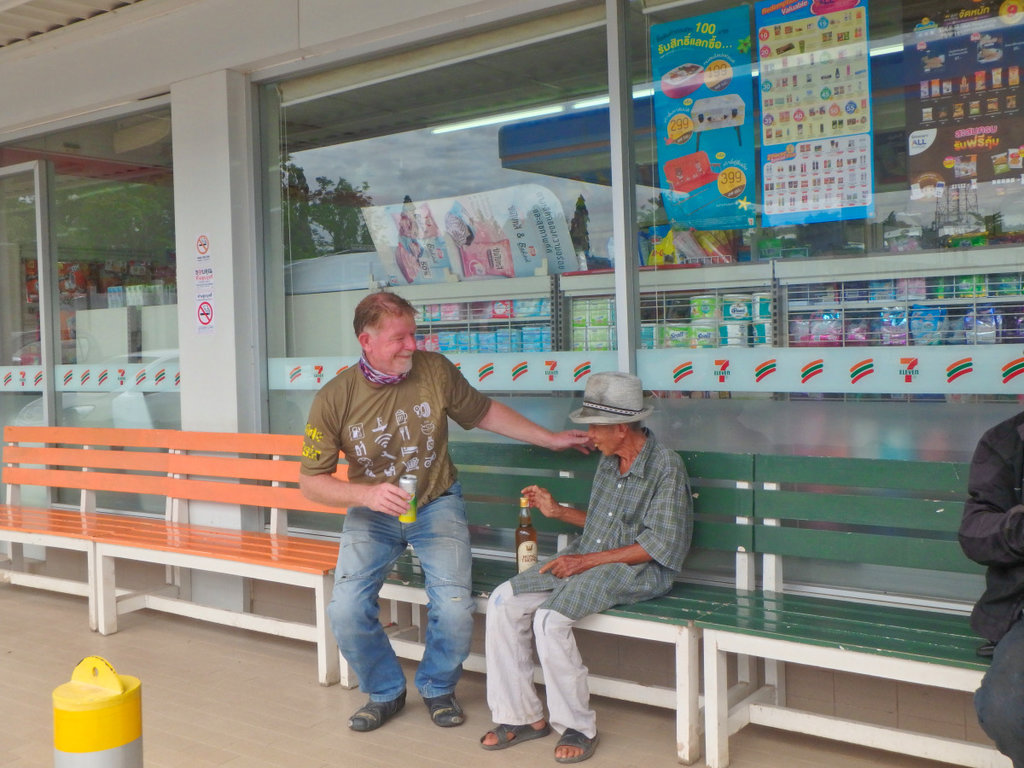 The group split in two as some wanted to head for the 118, we chose the fun part of the 120 again and why not.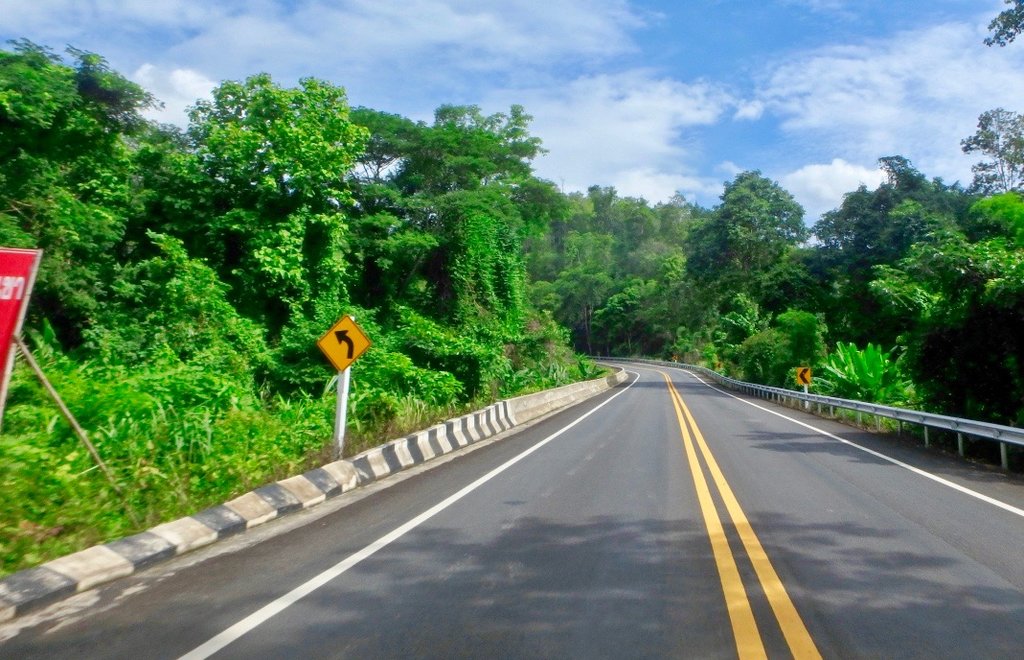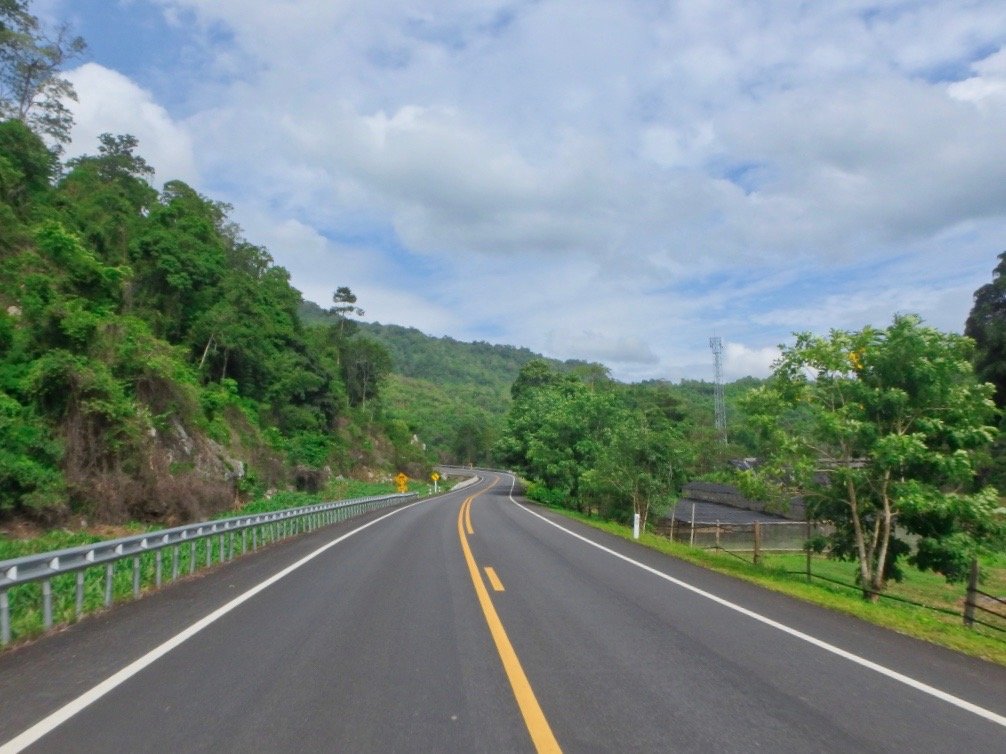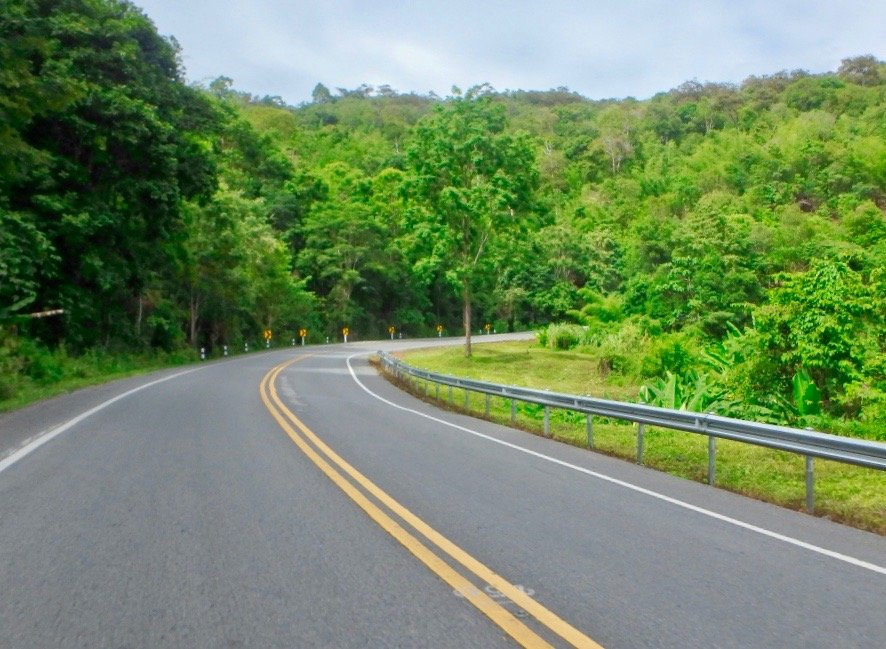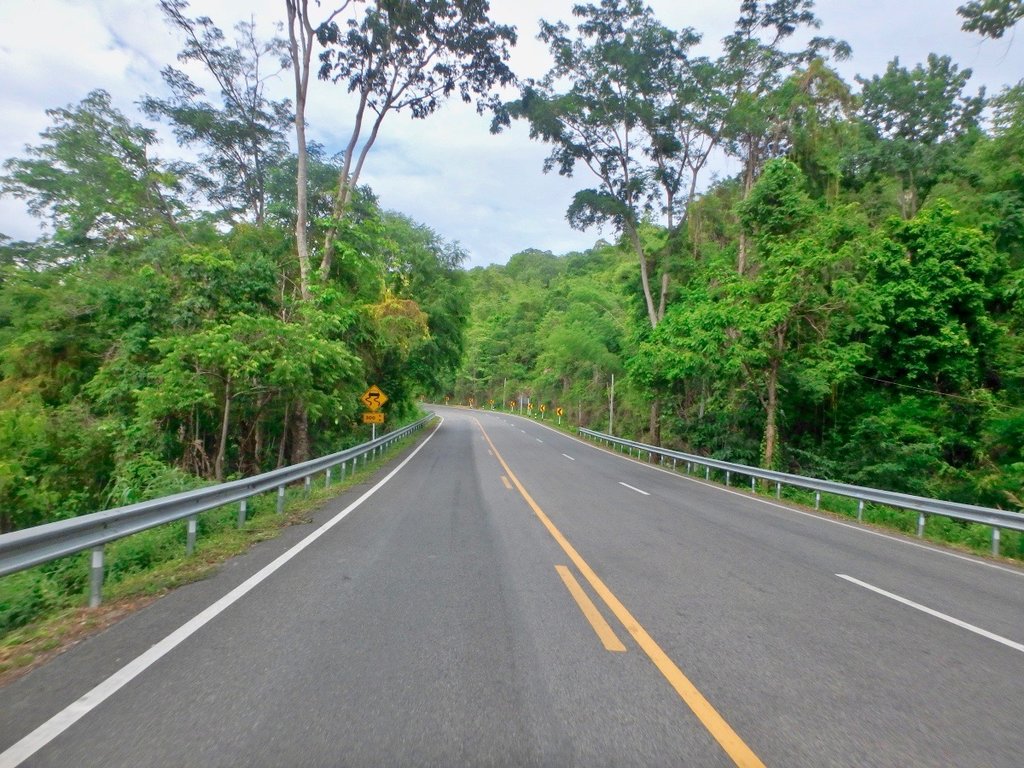 Heading back into Chiang Rai, we met up with some pals at our secret waterhole and help boost beer Changs profits, altogether enjoyable day only 480 or so km's but what a lot of fun.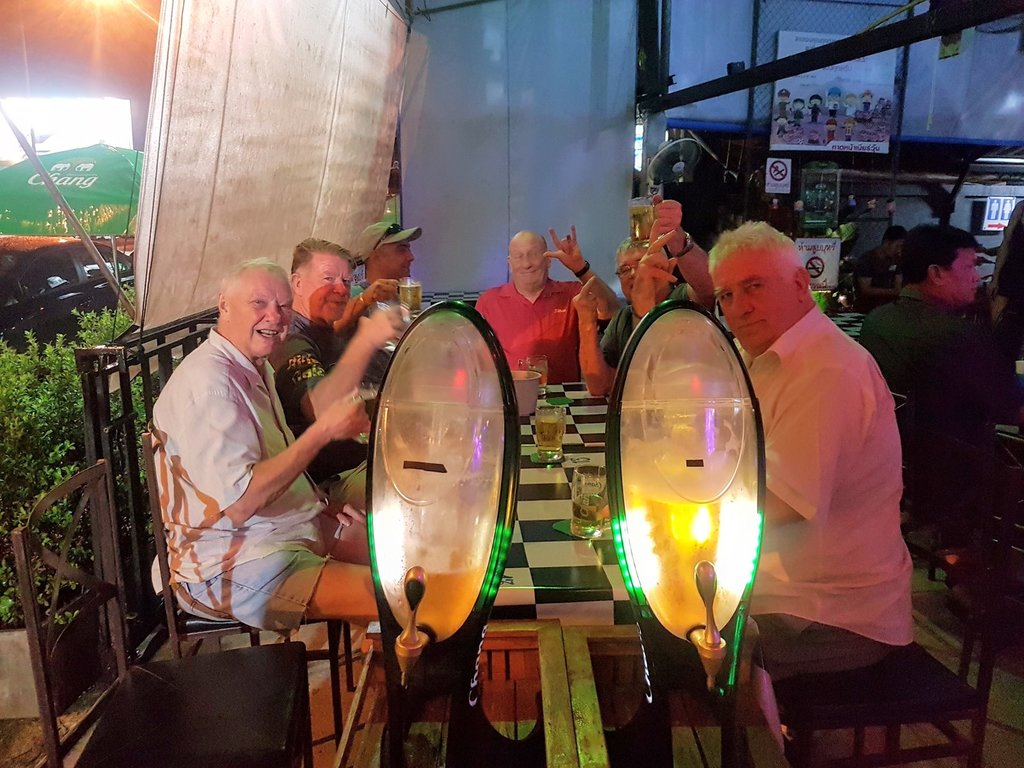 Last edited: