Joined

Dec 30, 2015
Location
Bikes

Ducati Multistrada, FE450, CRF300
What up Moto brother and sister...
Though I would share a very cool bike I was lucky enough to assemble and display at Moto Bistro. A friend of a friend hooked me up with the Jawa 897 500cc Speedway bike. I picked it up in a crate, and brought it straight back to my shop. Felt like an early Christmas gift. I did not waste anytime tearing into it. Everything was well wrapped and organized so it inly took a few hours to get it all together.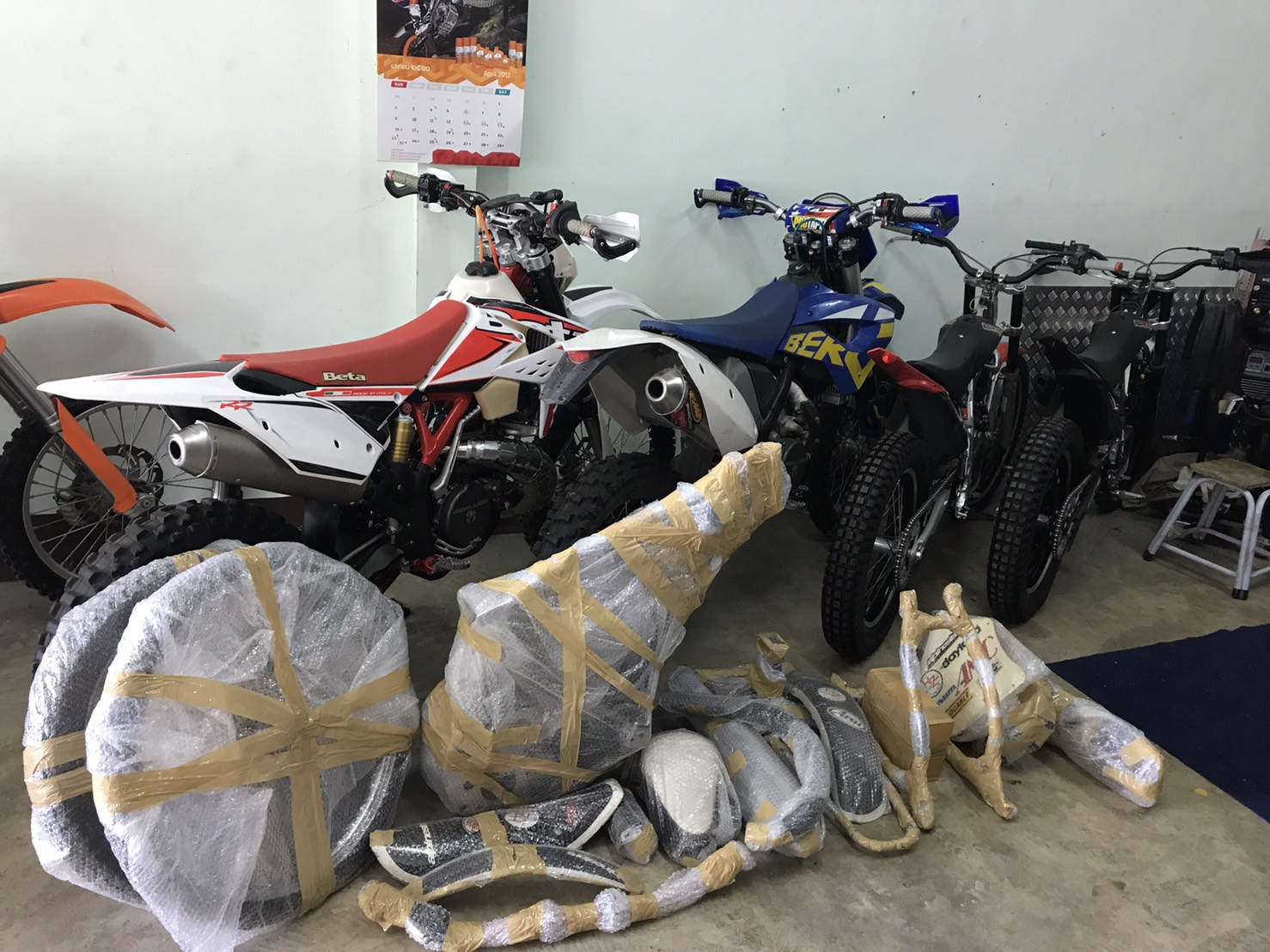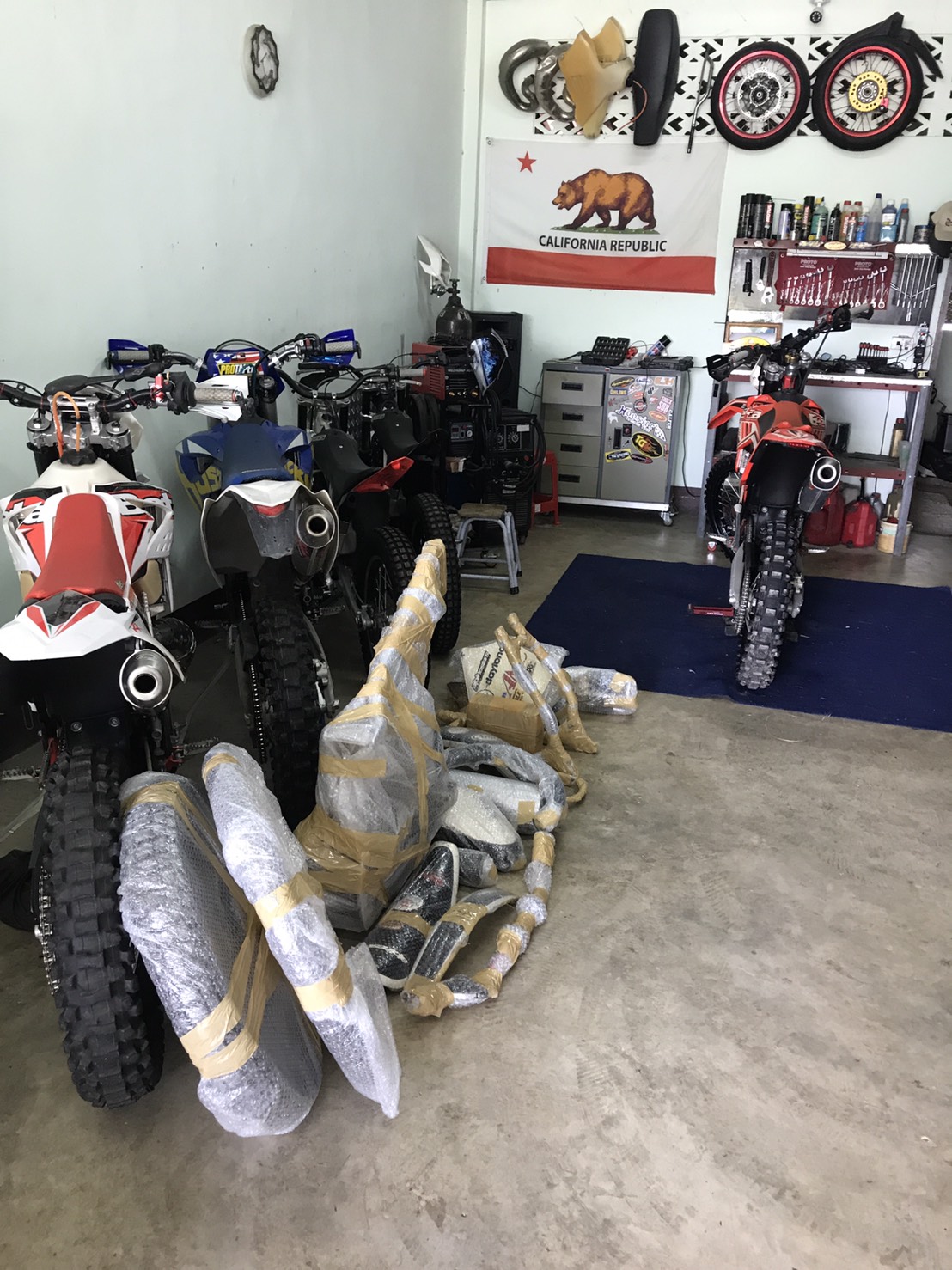 I'm am definitely a fan of speedway growing up in California in the era Greg Hancock and Bruce Penhall but never actually put my hands on one.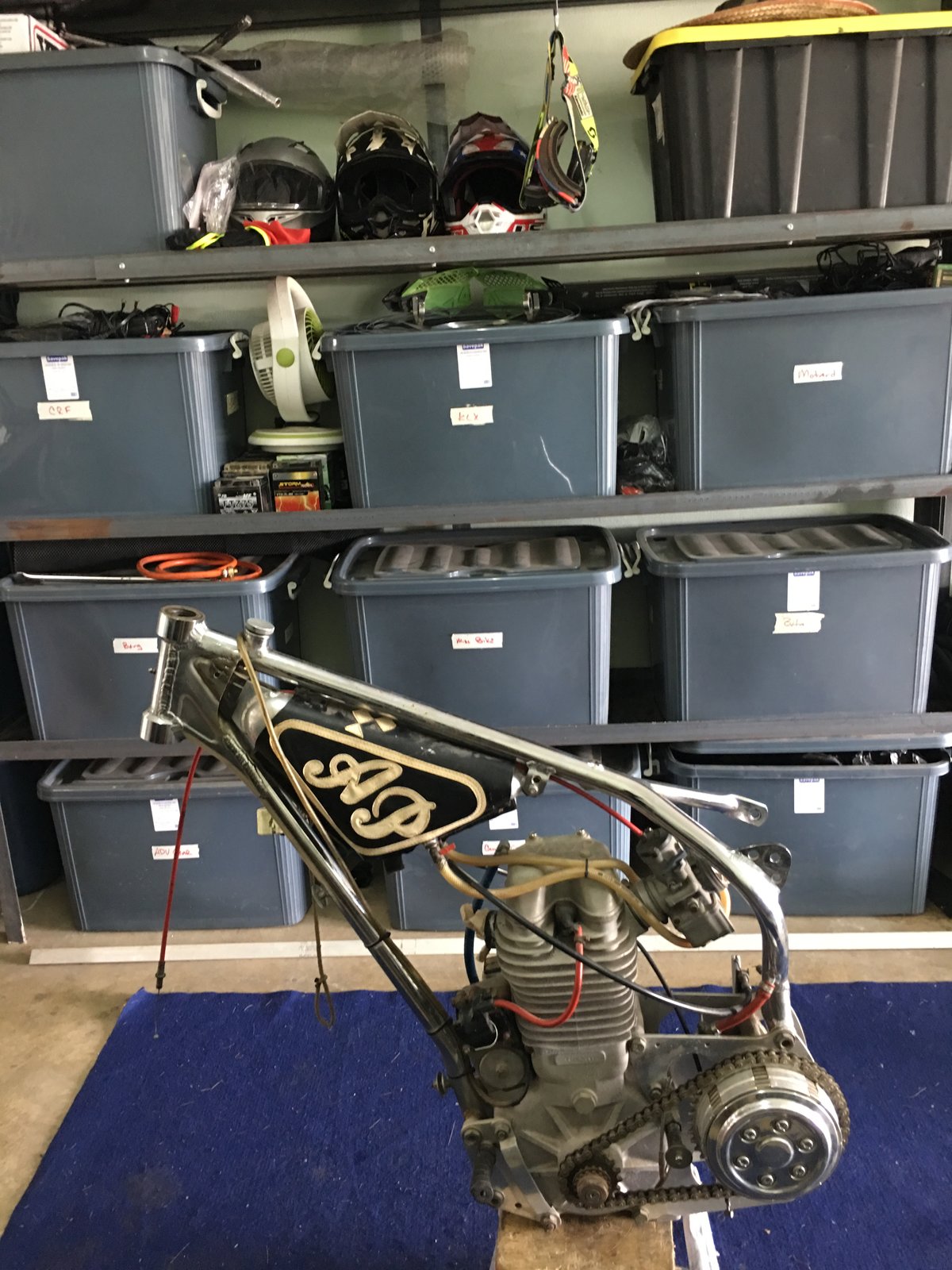 The front suspension was super cool using a single shock and two rubber bands on either side of the forks for the springs. The rubber was very deteriorated but lucking I work with a polish buddy that has a speedway racing back ground and is looking for replacements.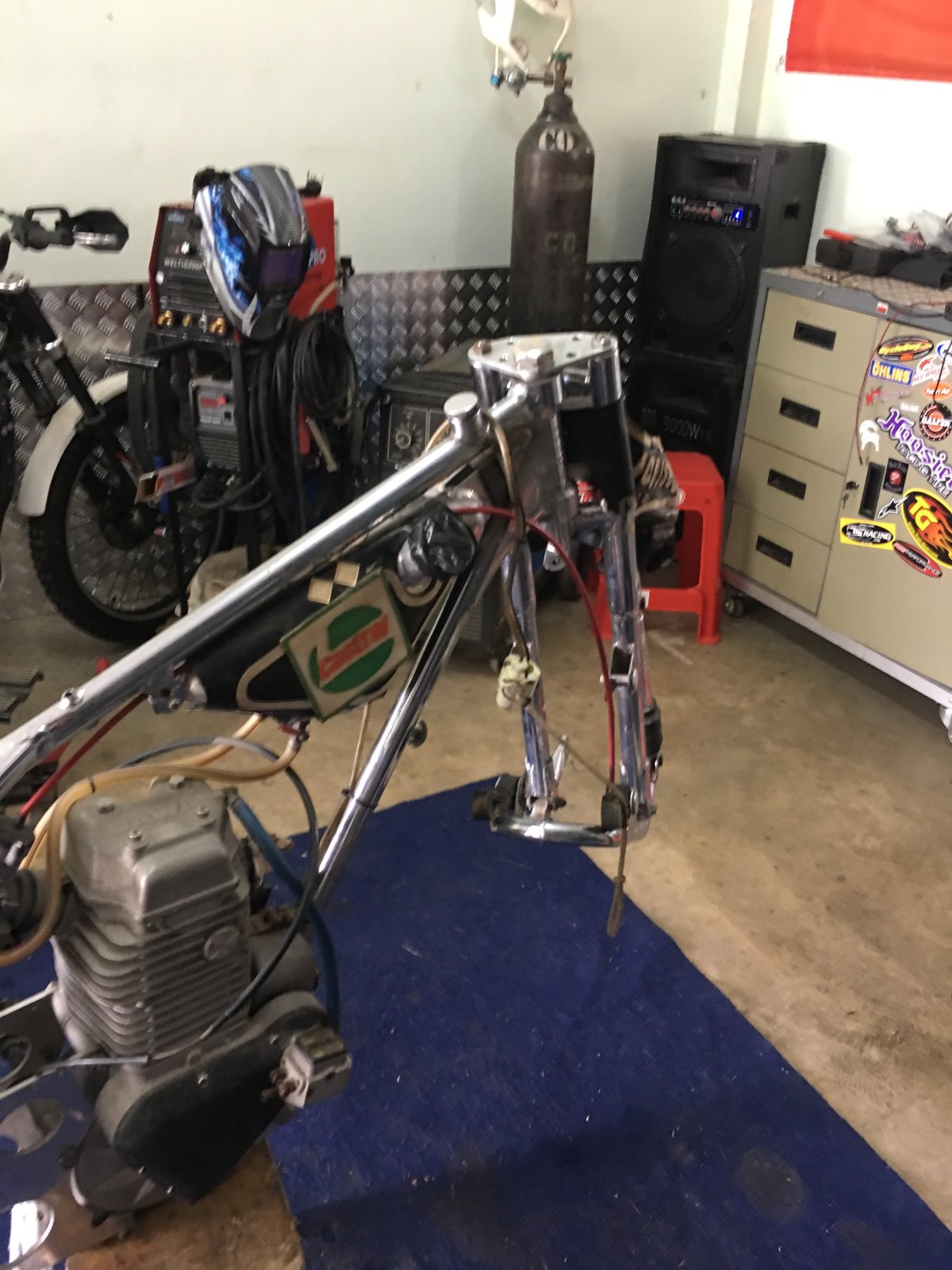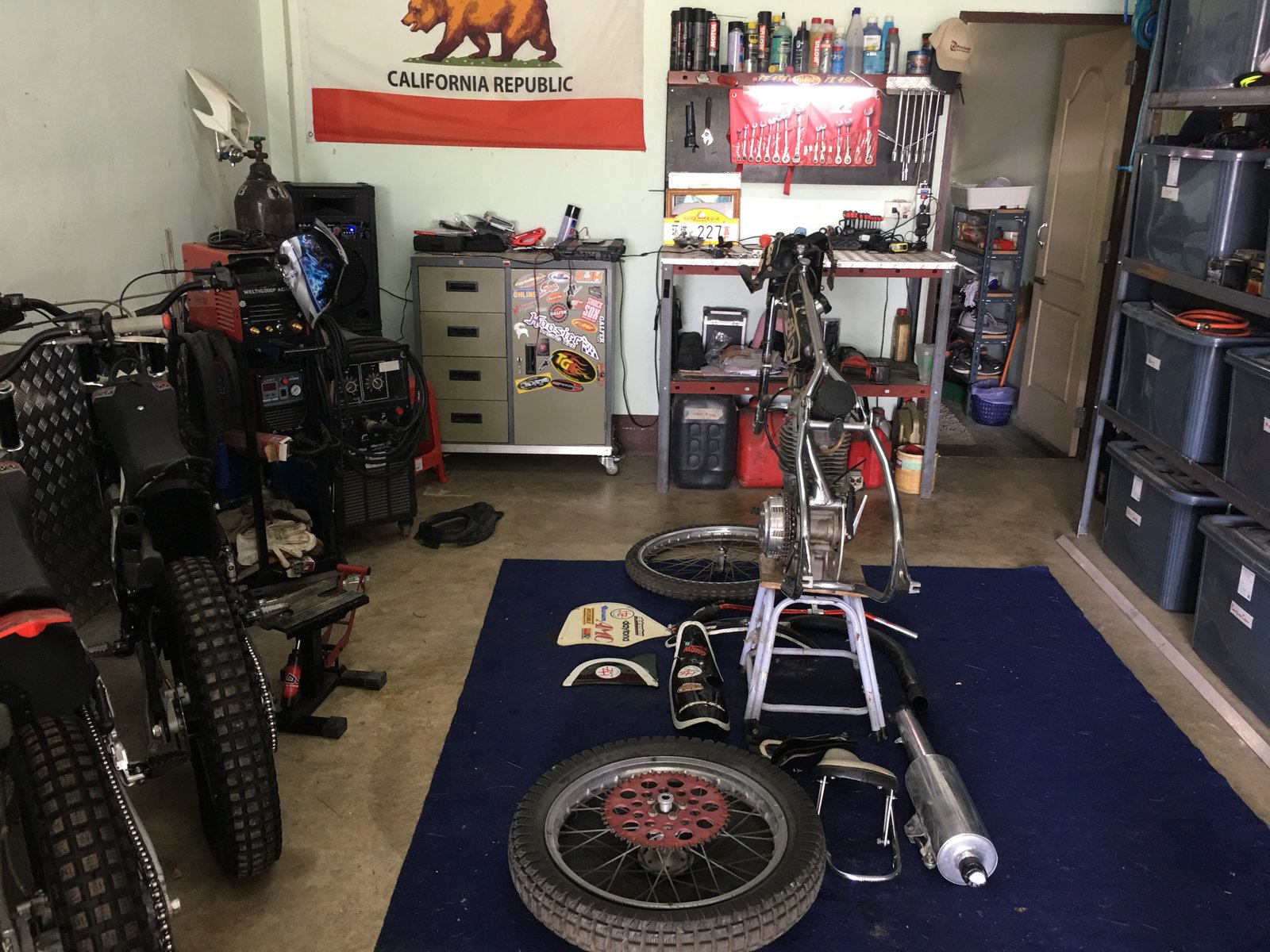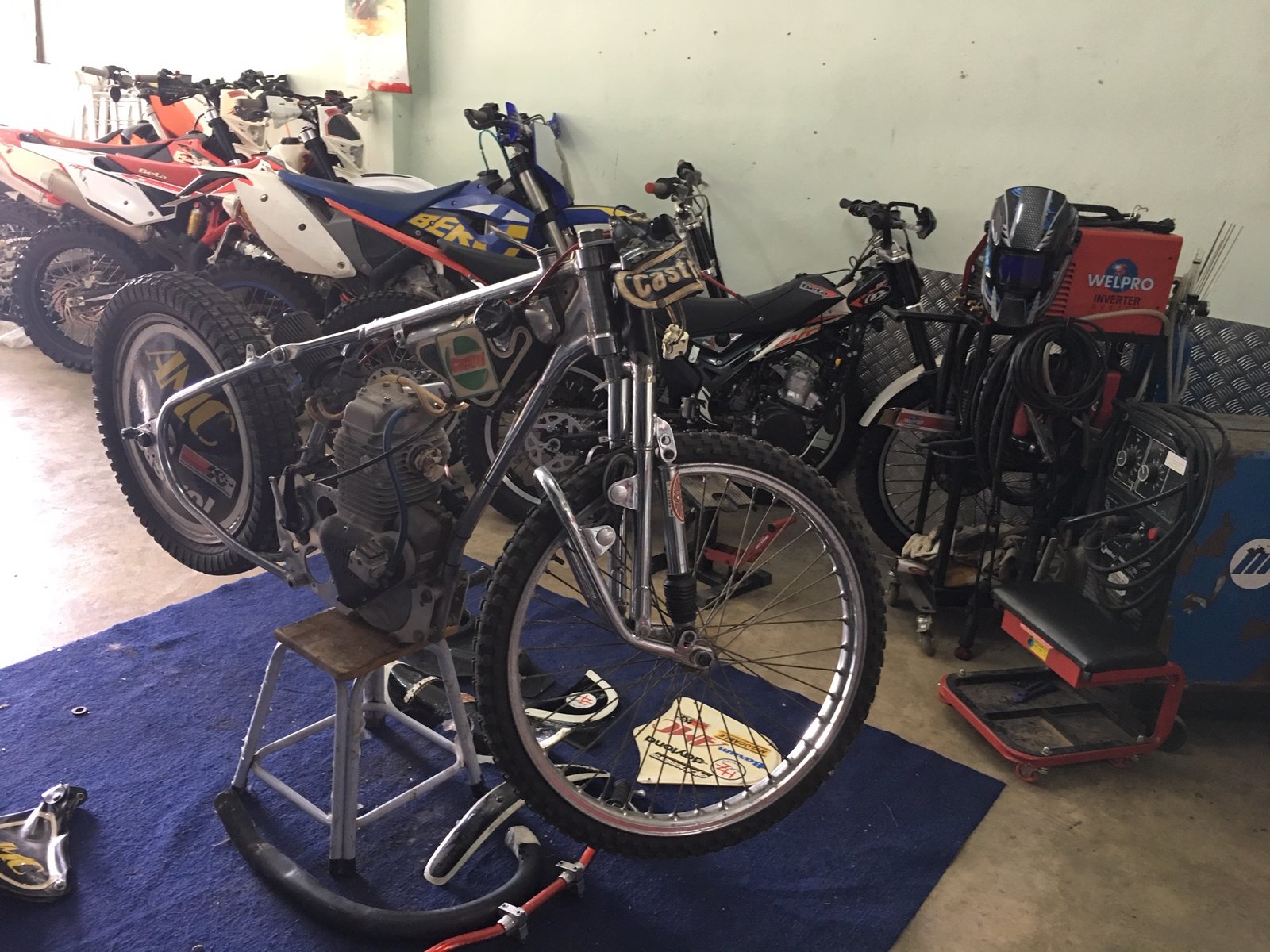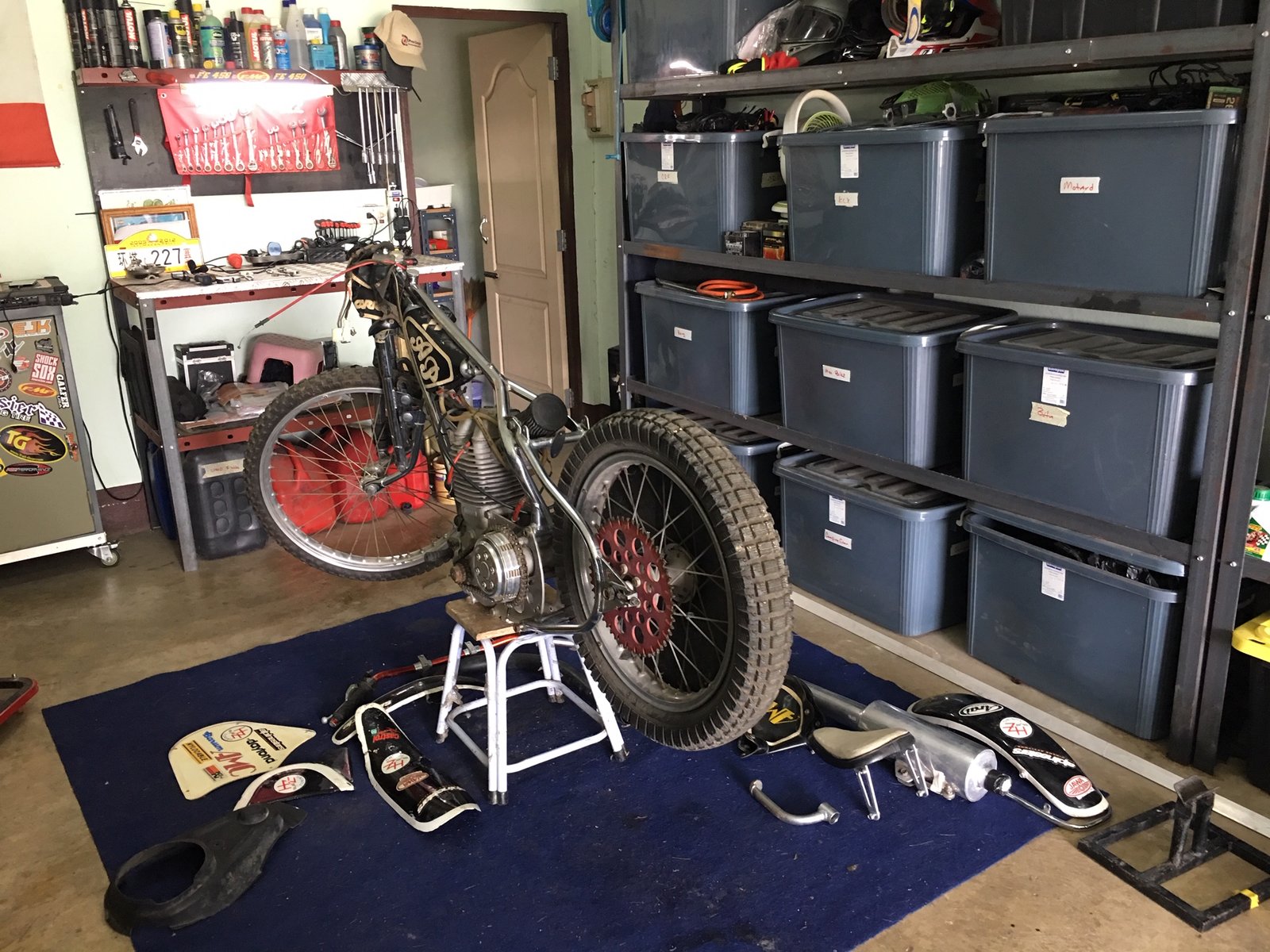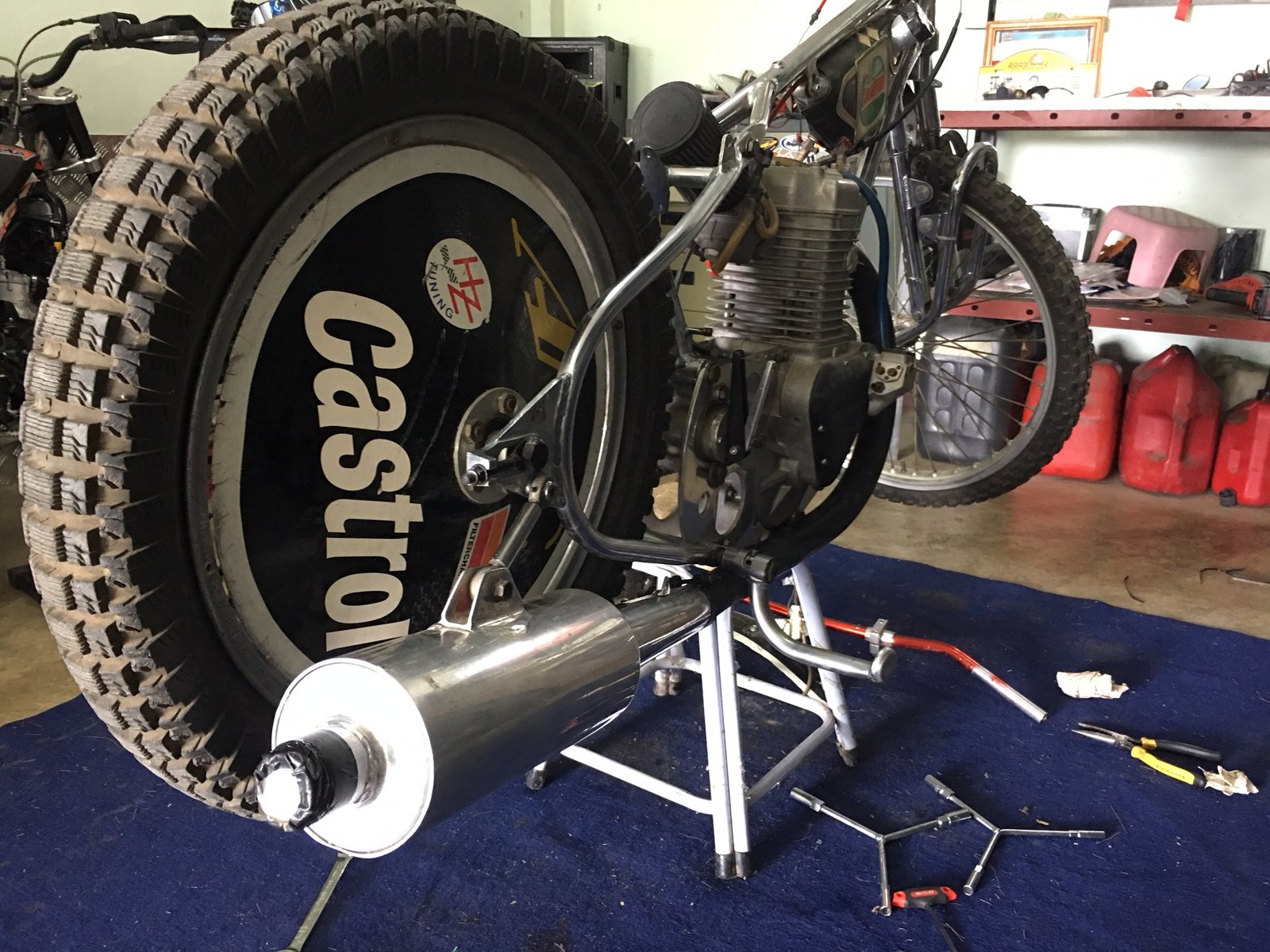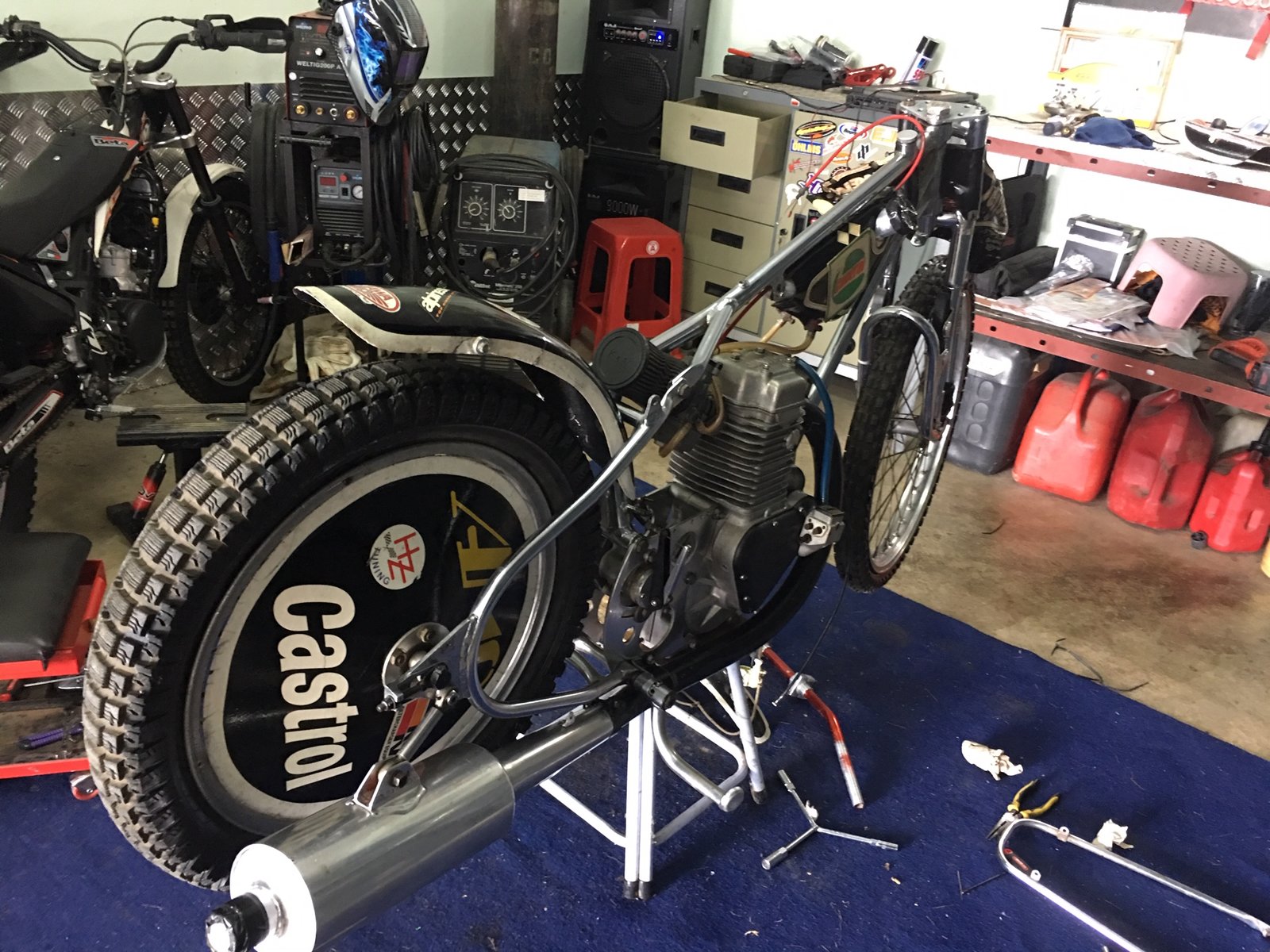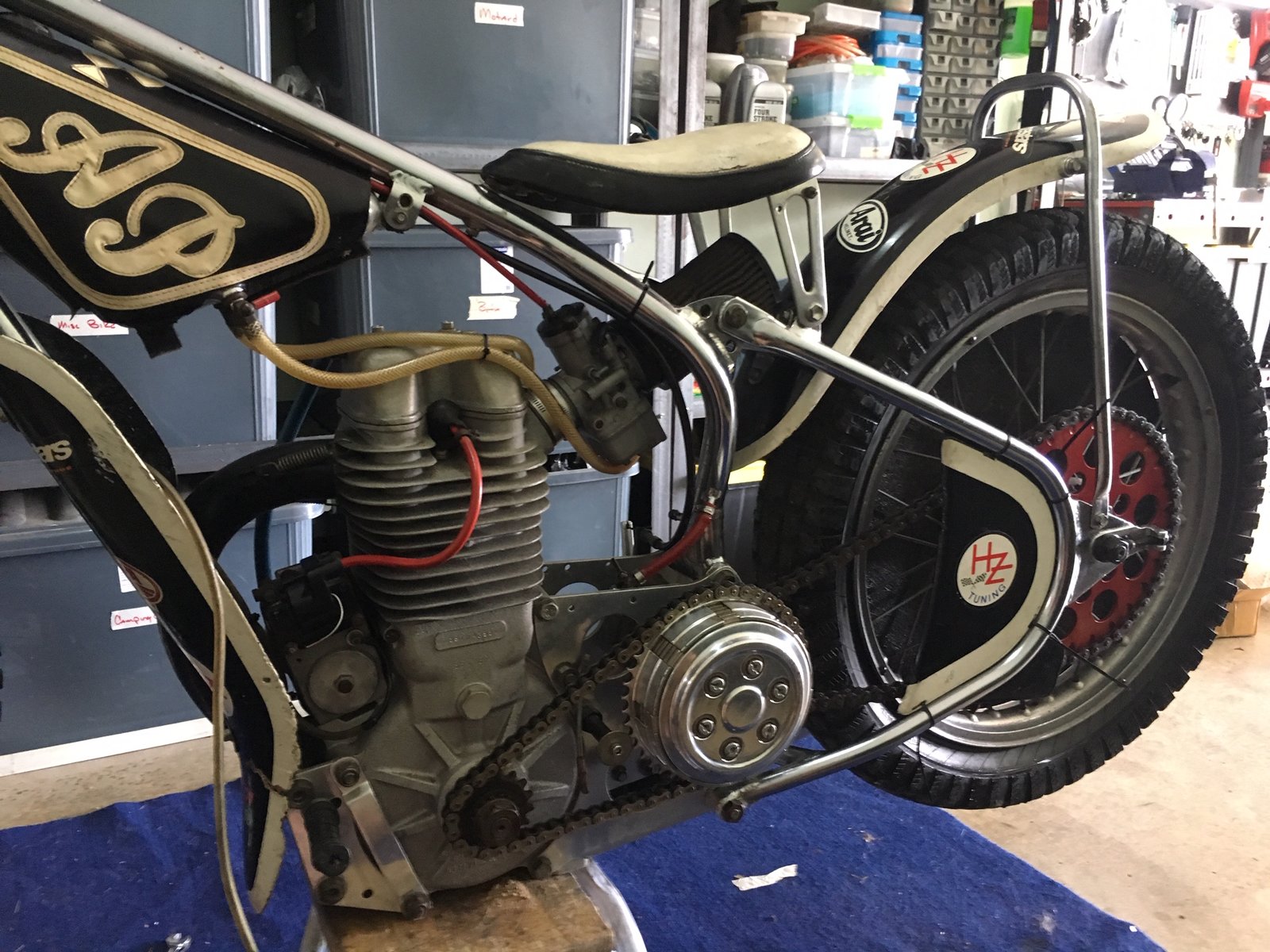 The bike looks as though it was pulled from the racetrack, disassembled and stored all this time. I just wiped it down with a coat of WD40 and left it as is. No doubt I could have it running in an hour.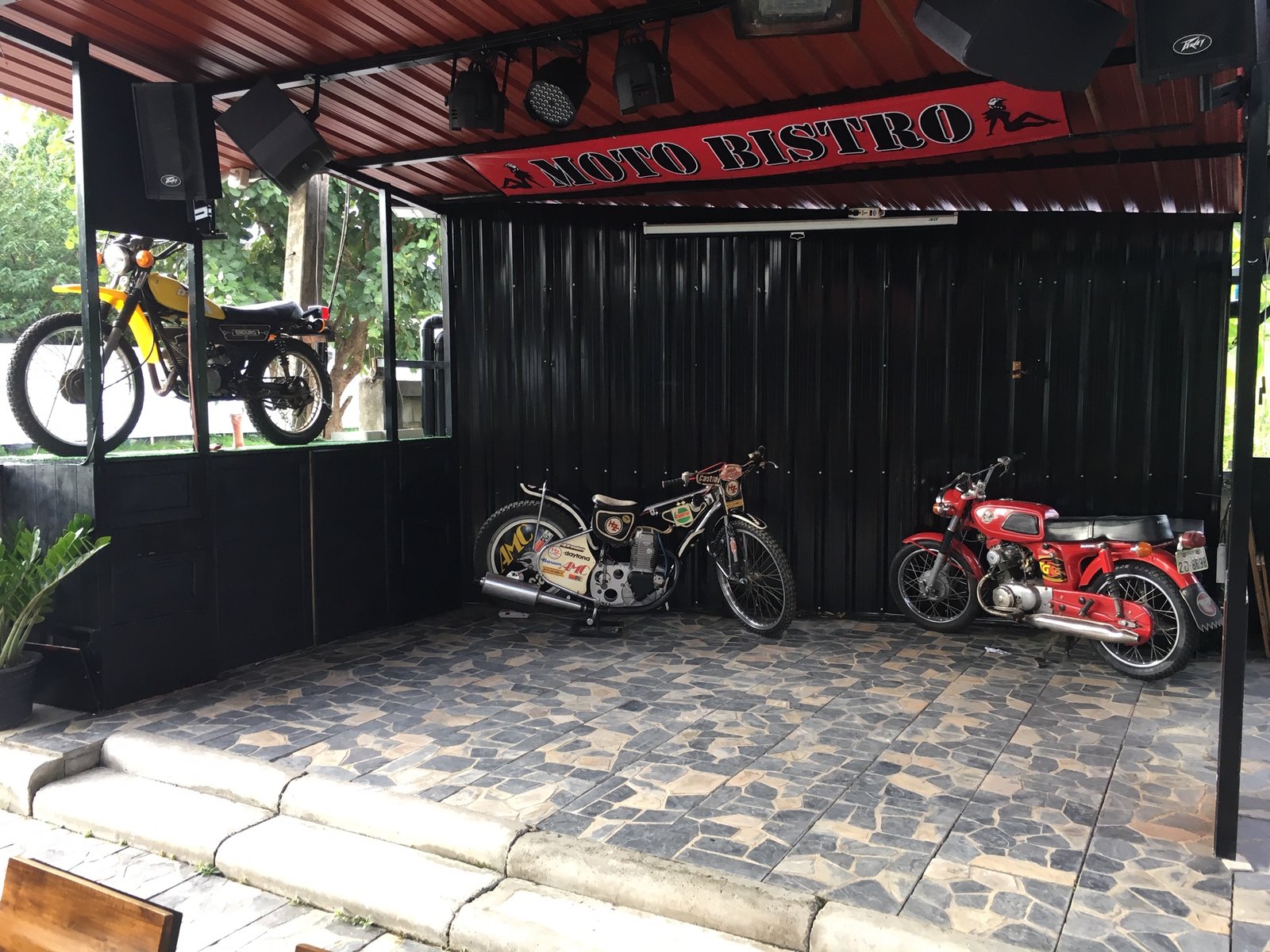 Now Proudly displayed on the Moto Bistro music stage... next to the RT100 and CB100

Thanks Bob and Muzz.
Moto Bistro Jim