Administrator
Staff member
Joined

Apr 2, 2012
Location
Bikes

Honda Rebel 500
Lately I have had access to a scooter so I thought I might trundle along the numerous small lane-ways around Doi Saket.
The area really is worth a visit.
Let's start with the obvious attraction, visible from Highway 118, Wat Phratat Doi Saket.
I have read that the original site dates back to around year 1112!
As usual there is a daunting stair-way climb to the summit.
But there is also a good road!
Once at the top there is much to see and the attractions are increasing by the month.
Inside the actual main Temple are many unique murals which took a Khun Chaiwat 4 years to complete.
I usually do not photograph inside Temples so will leave that for other visitors to witness.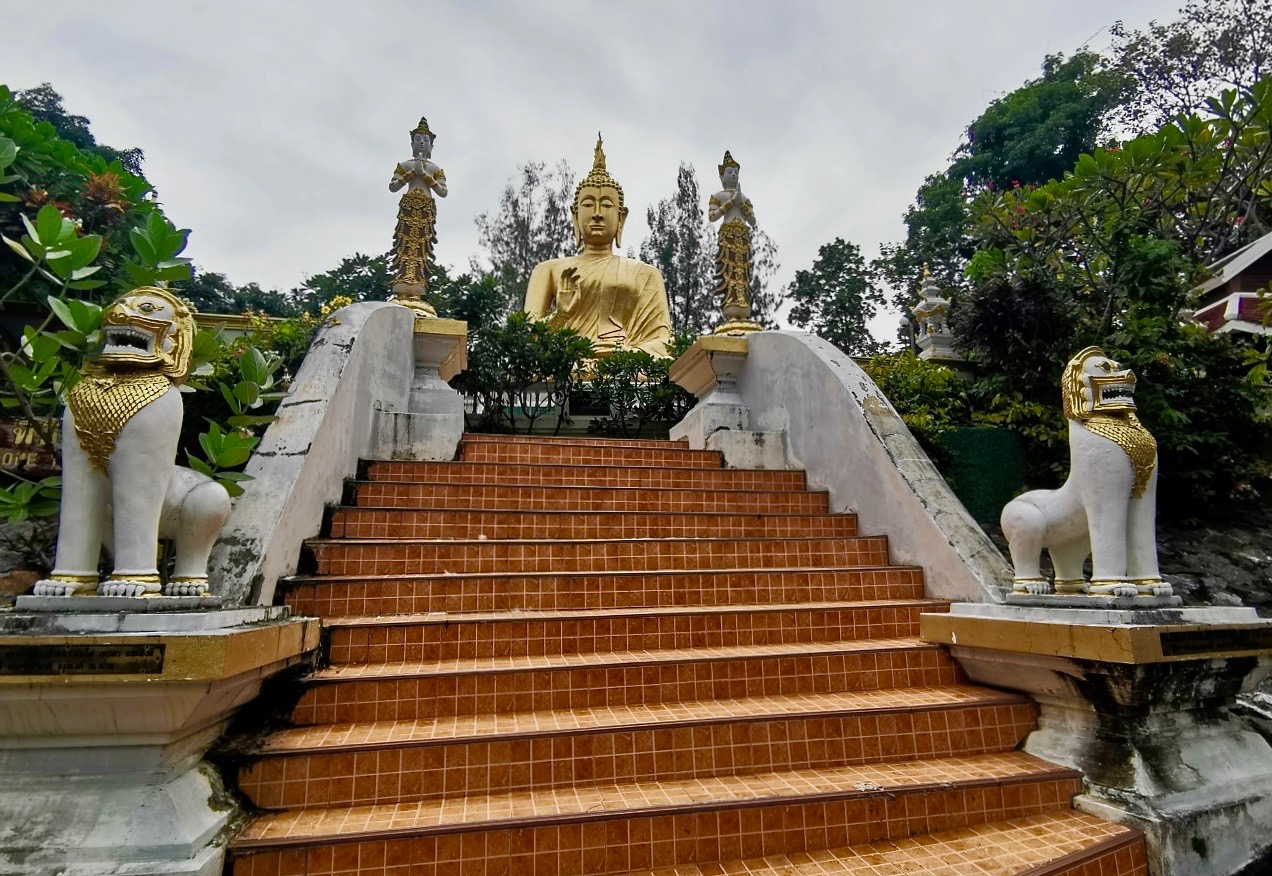 There is a line of philosophy to contemplate.
And there is a massive amount of construction work in progress right now.
This is a stairway up to the Golden Buddha viewing point (where, on a clear day, visitors can see through to Chiang Mai city.)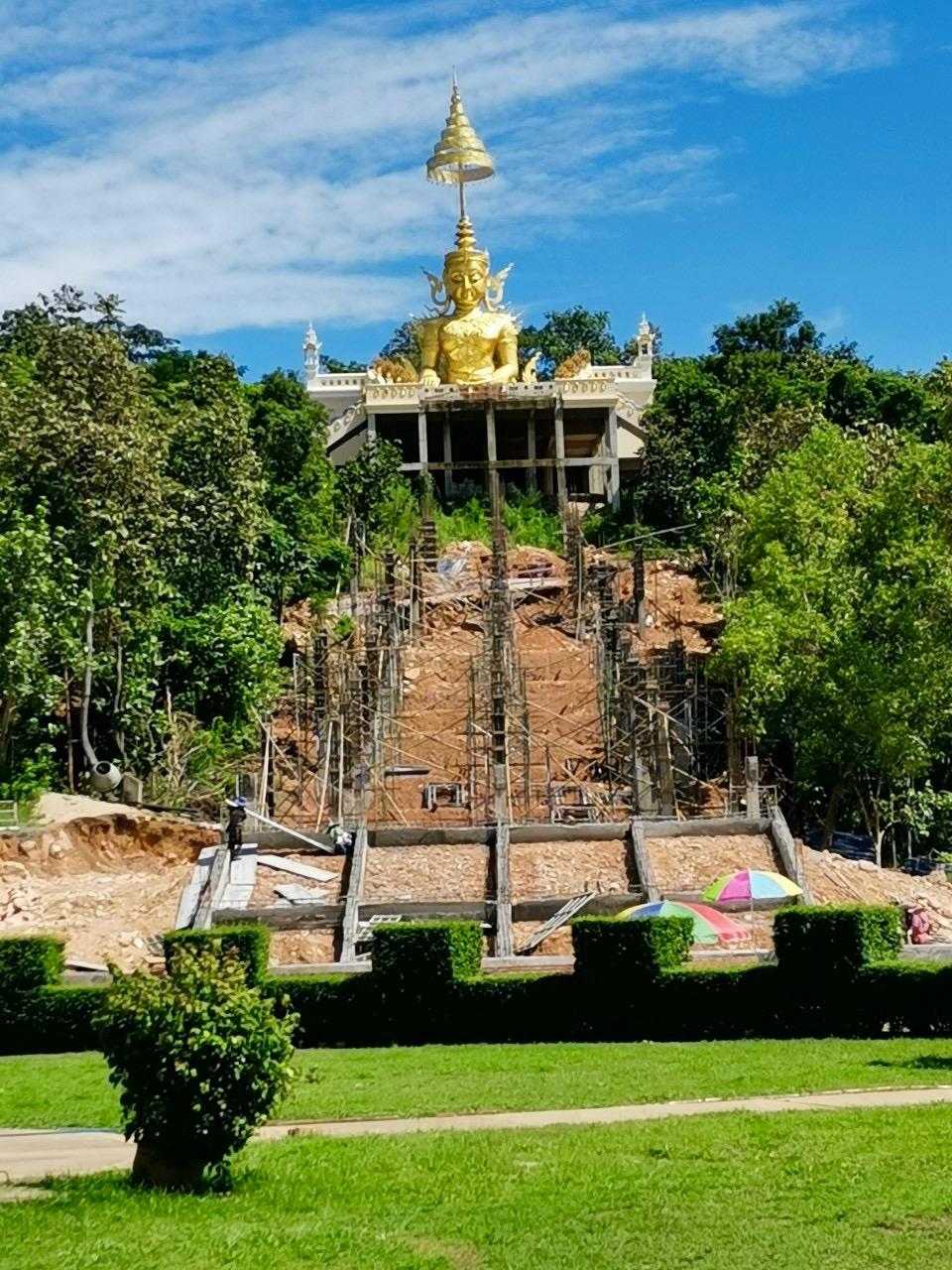 I managed to gather some information about costs.
The actual Golden Buddha was built recently from a donation of 22 million baht.
Let's just say the generous donor wore a uniform.
The stairway is being built from a 6 million baht donation and might replace a hairpin bend road up to the viewing point.
So, maybe, if we want a view we shall have to earn it!
Another current project is the construction of a Reclining Buddha.
This is being constructed from a 10 million baht donation.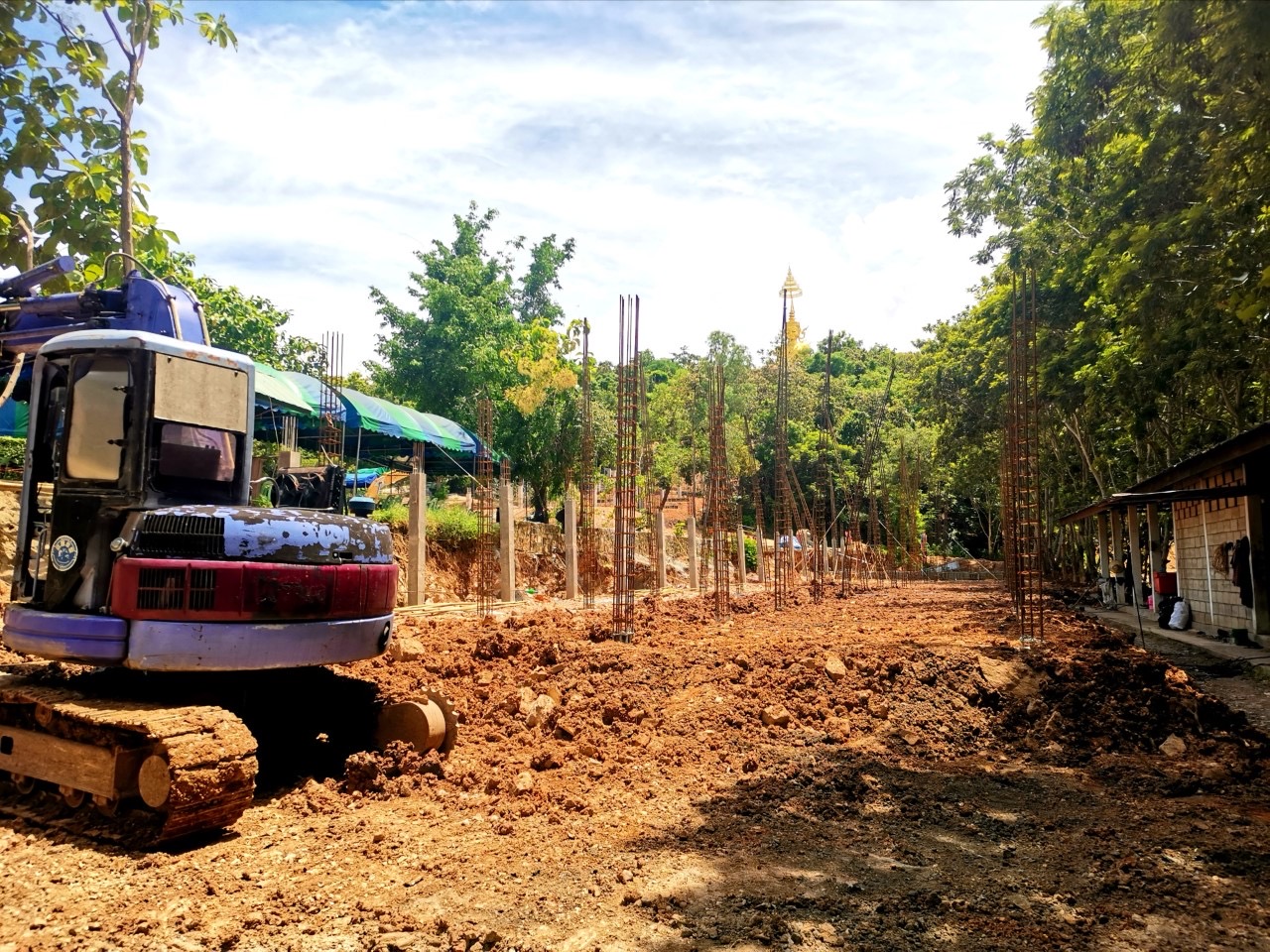 But wait, there's more!
Up on the summit two structures are being constructed.
These can be seen from surrounding roads.
The dome will house a Buddha footprint.
I am yet to learn of the cost.
The white chedi style building will be a museum containing special relics (as I was informed).
Also at the summit is a sort of 'zoo'.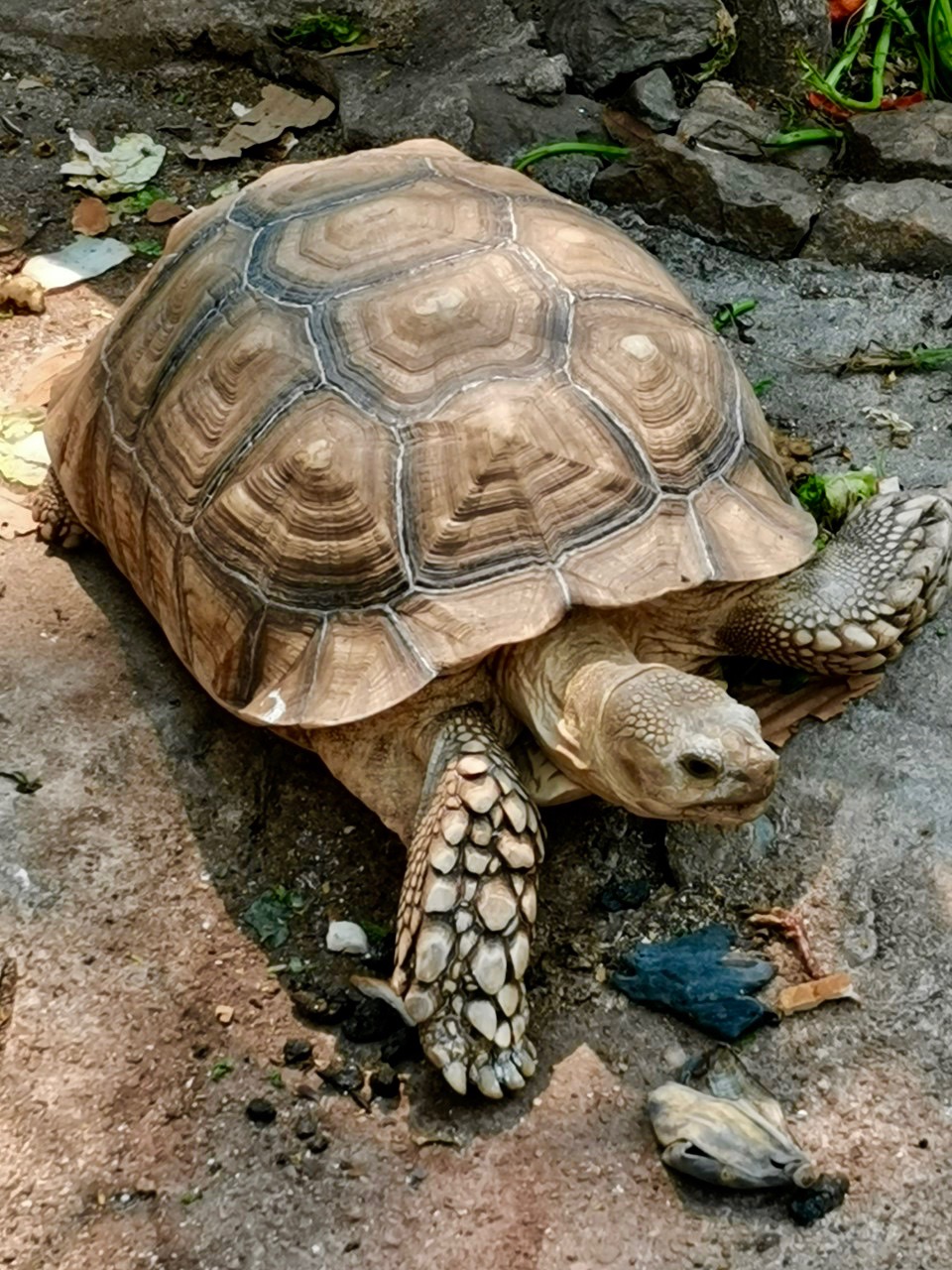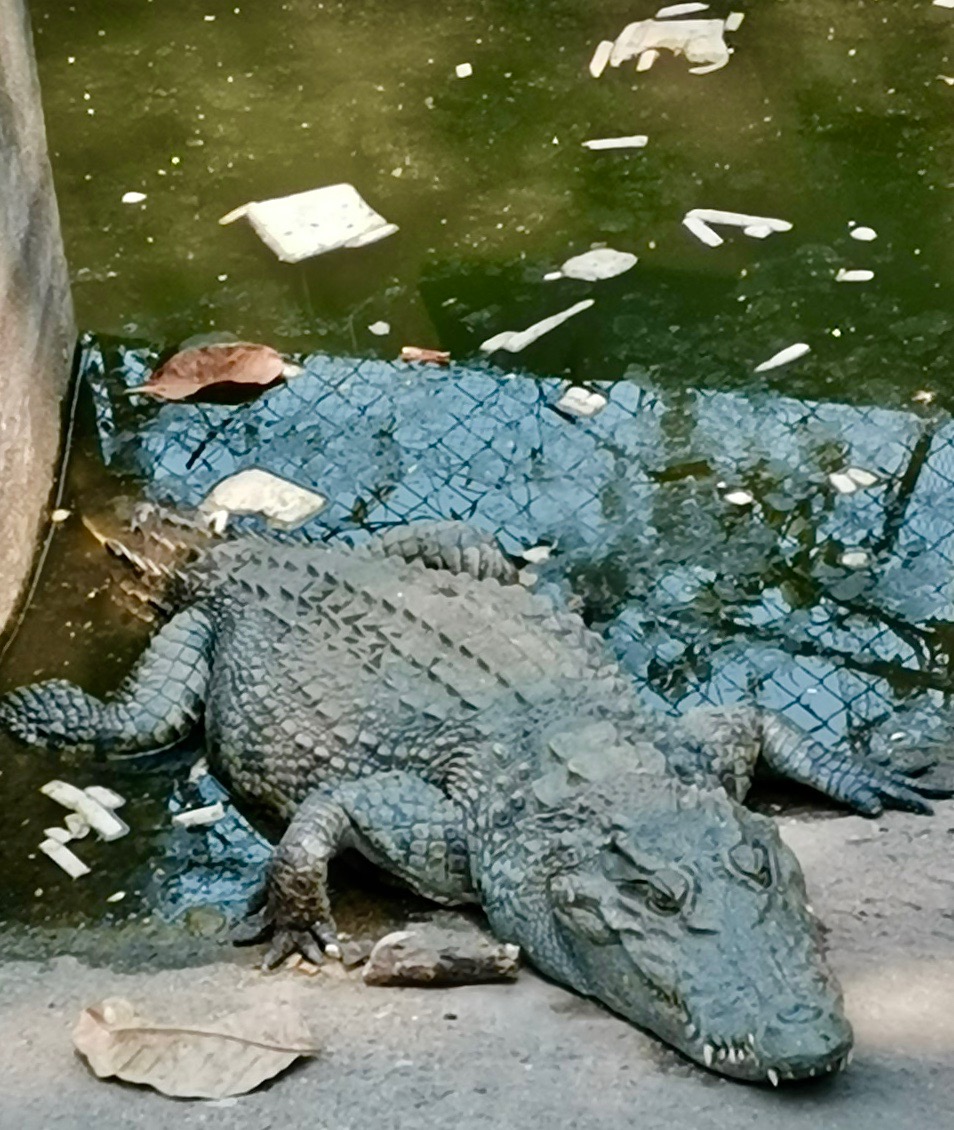 But for me the highlight of the entire Temple complex is their delightful coffee shop which has an artificial but soothing waterfall.
This is usually frequented by Monks, some of whom are happy to share a chat.
They actually use Doi Saket Coffee, which is superb.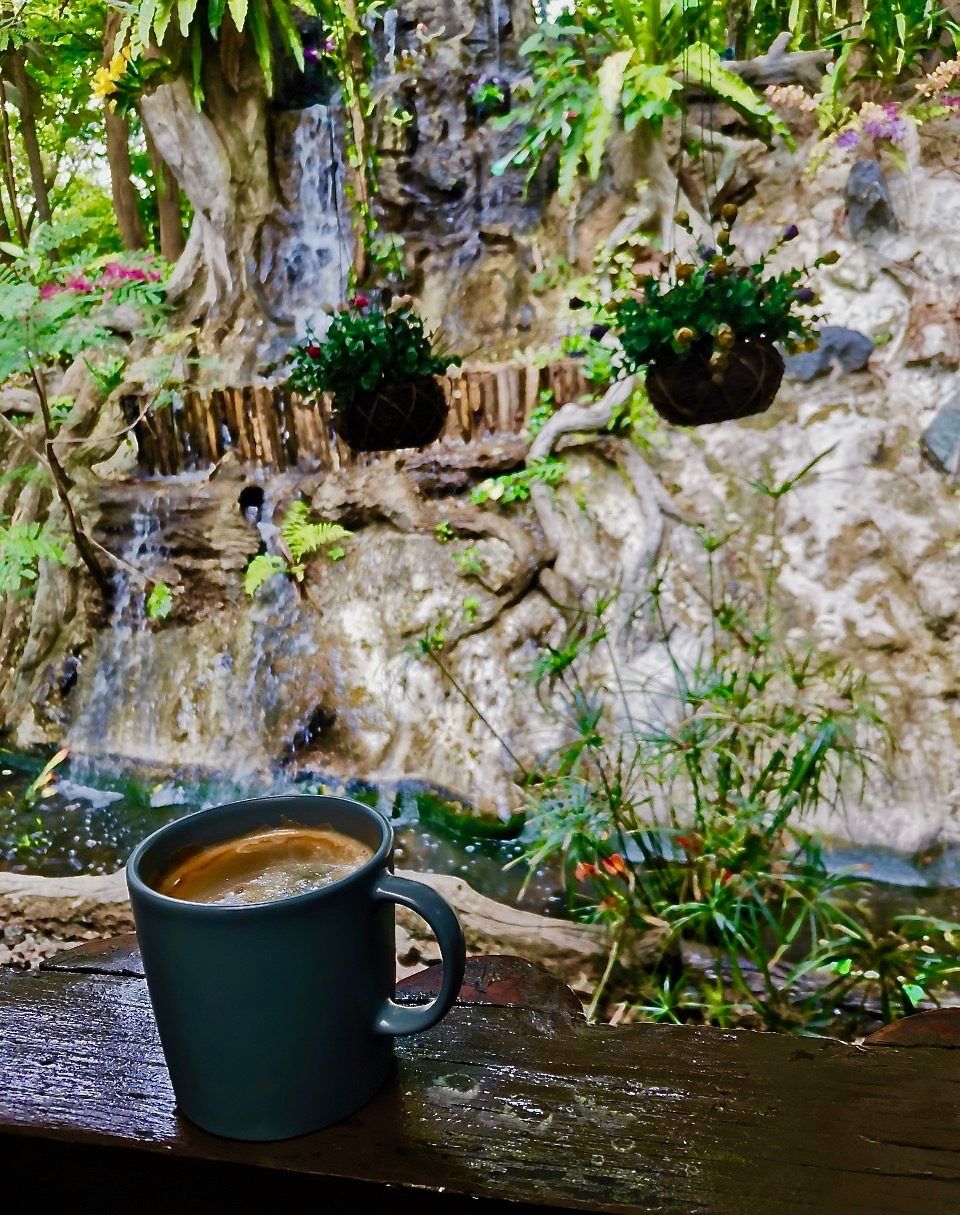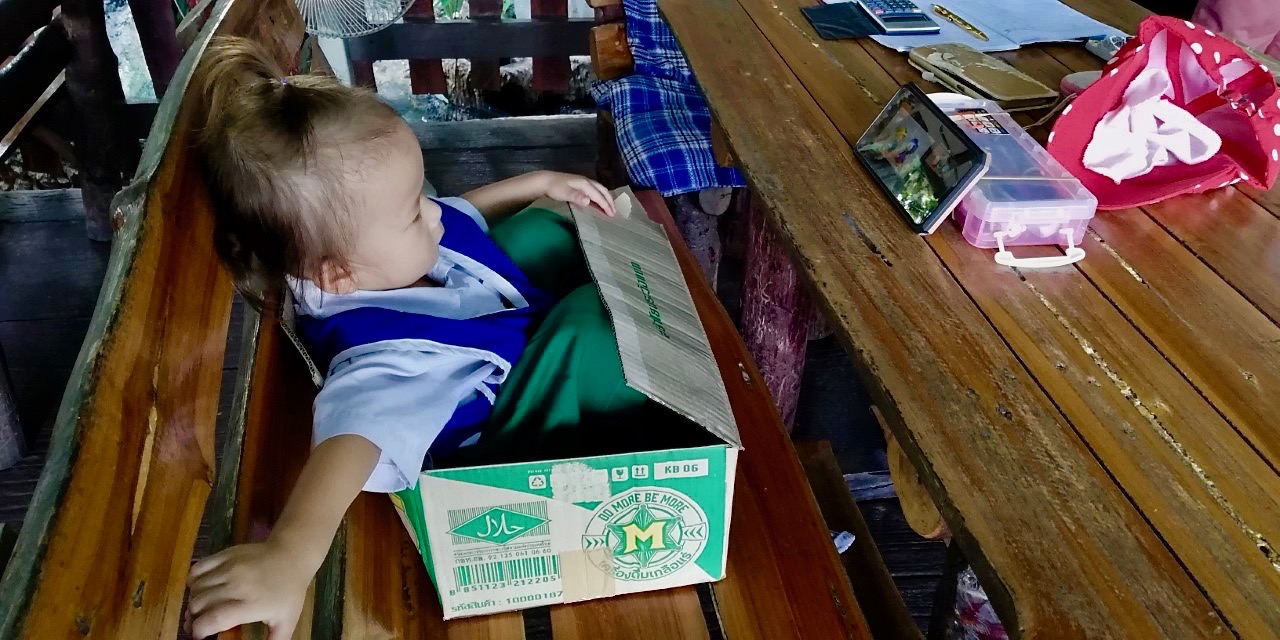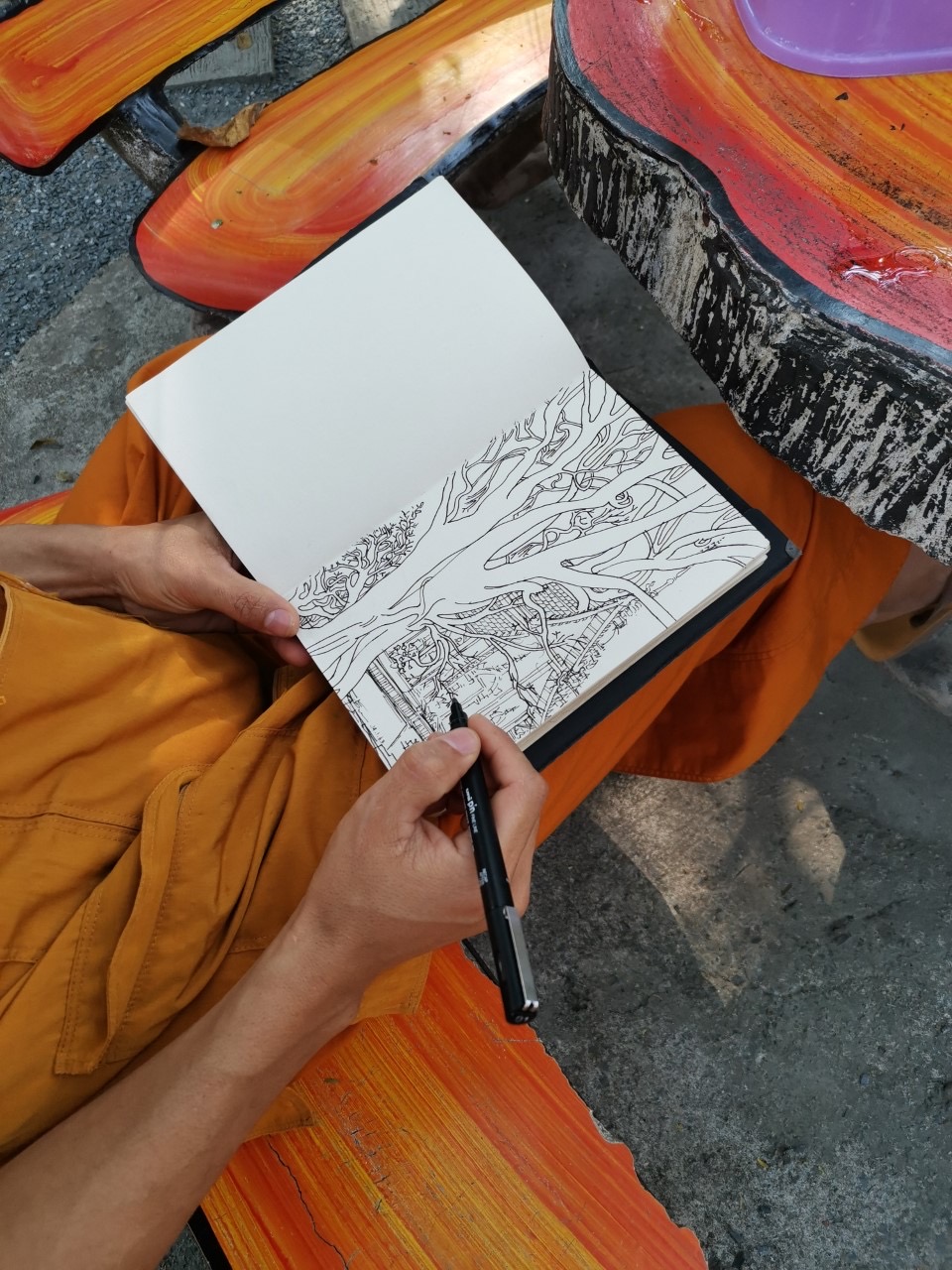 The Abbott is driven around in a battery cart and is a wonderful person.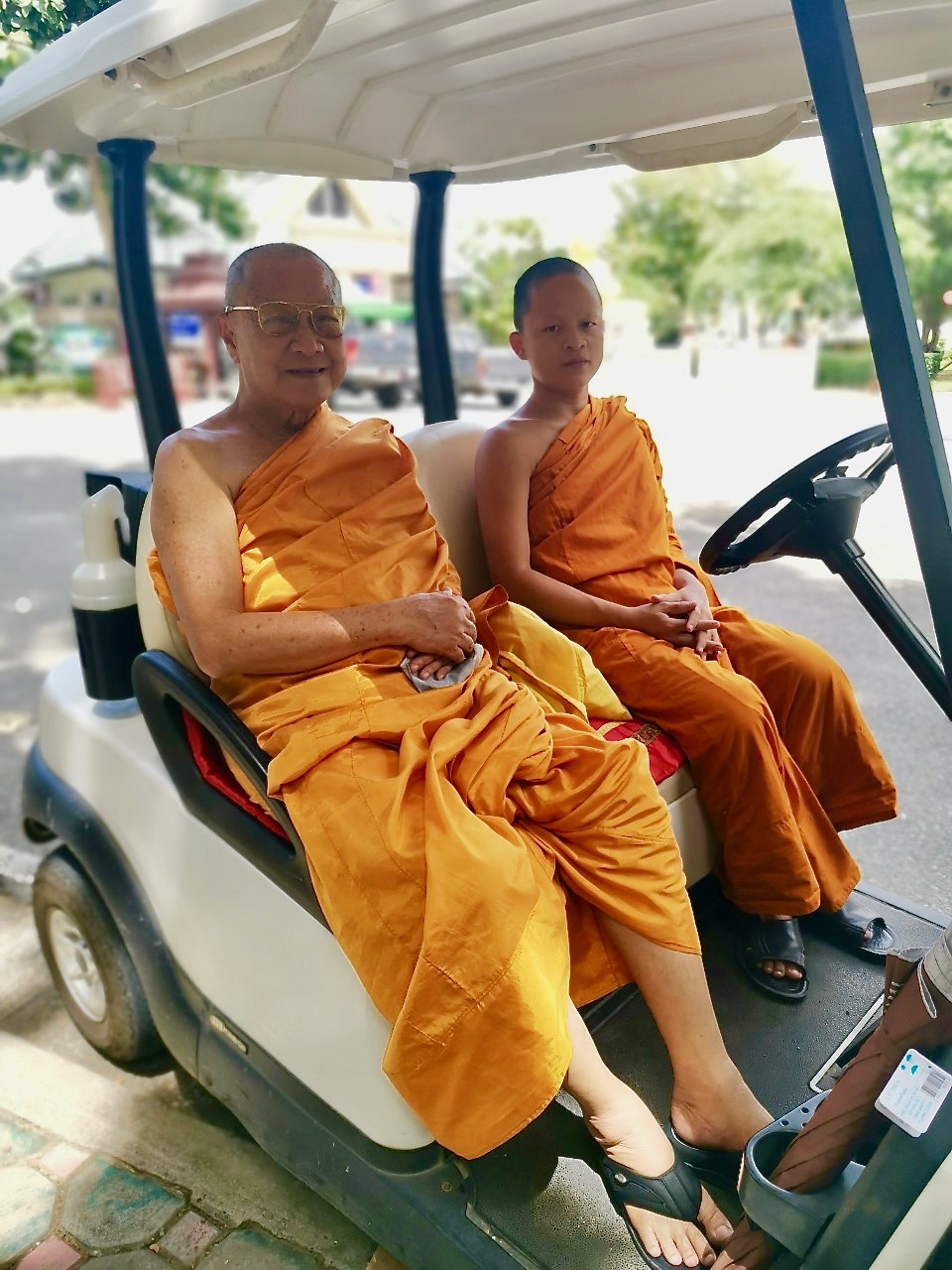 On Tuesdays we have the street market, normally from 2pm ish to 9pm ish.
Lots of friendly locals and inexpensive fresh goodies.
And between the Temple and the market is a Mosque which, I was told today, has been there for about 50 years.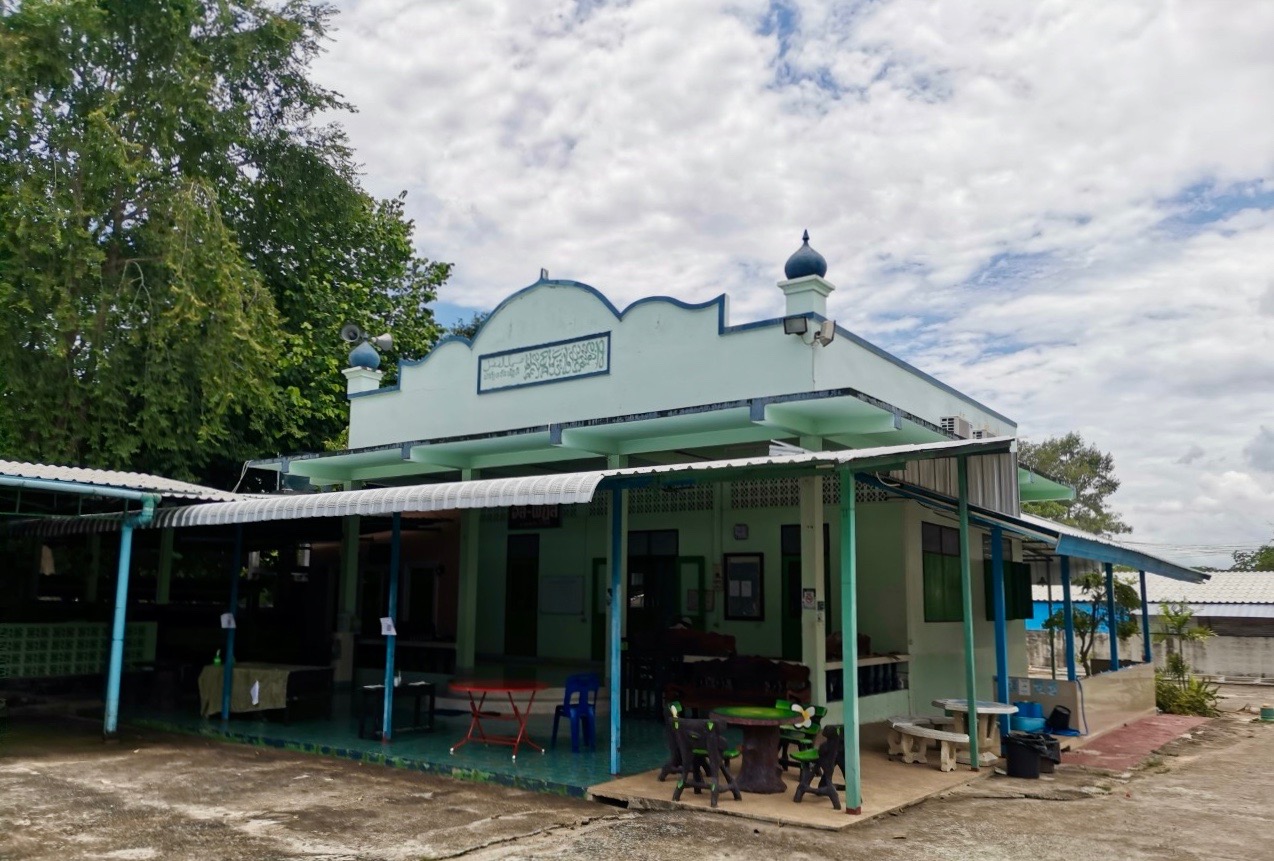 Nearby is another major attraction, the Nong Bua twin lakes.
This has tremendous residential potential.
A few years ago I saw plans for the development of this area but nothing much has happened yet.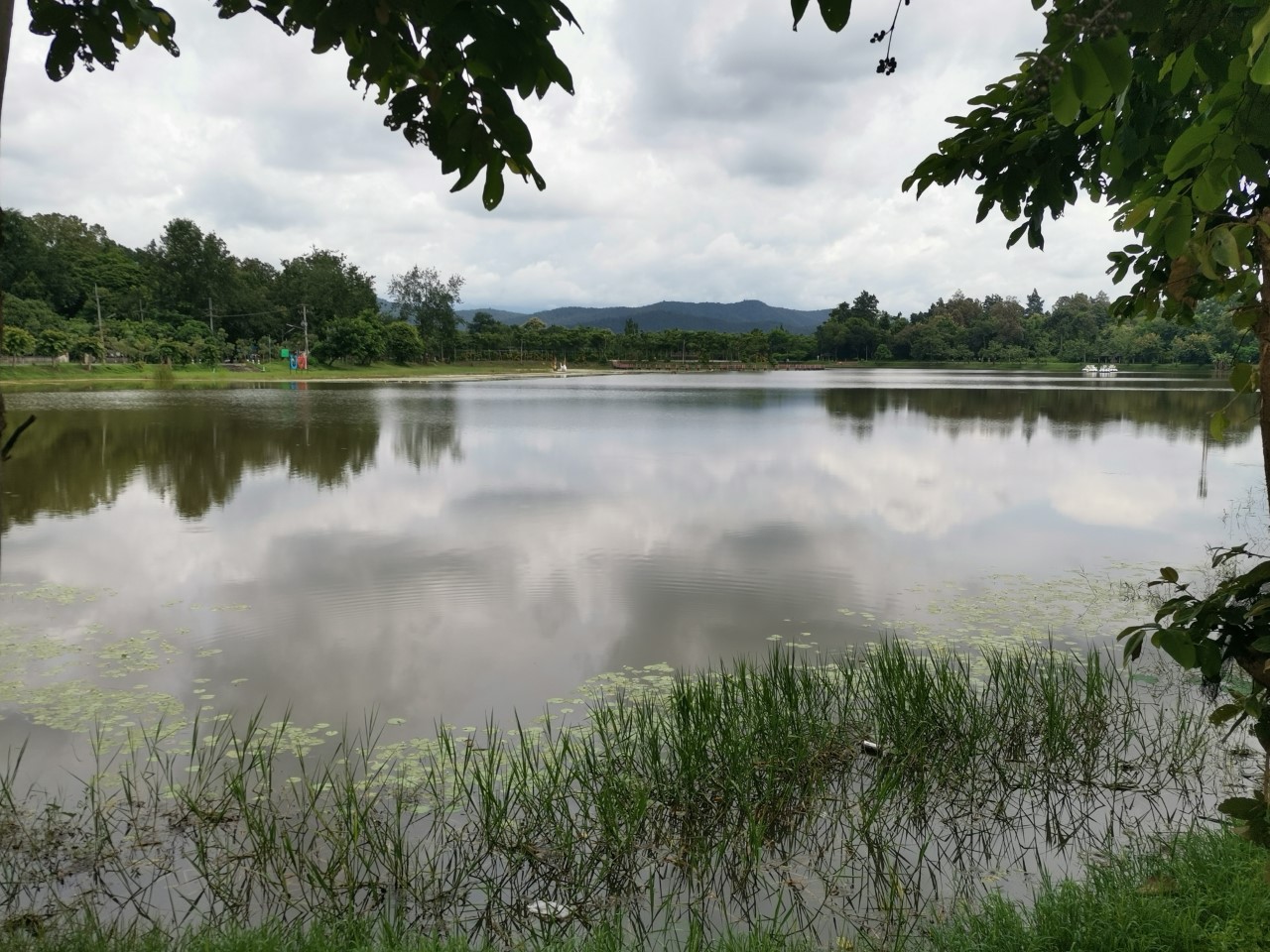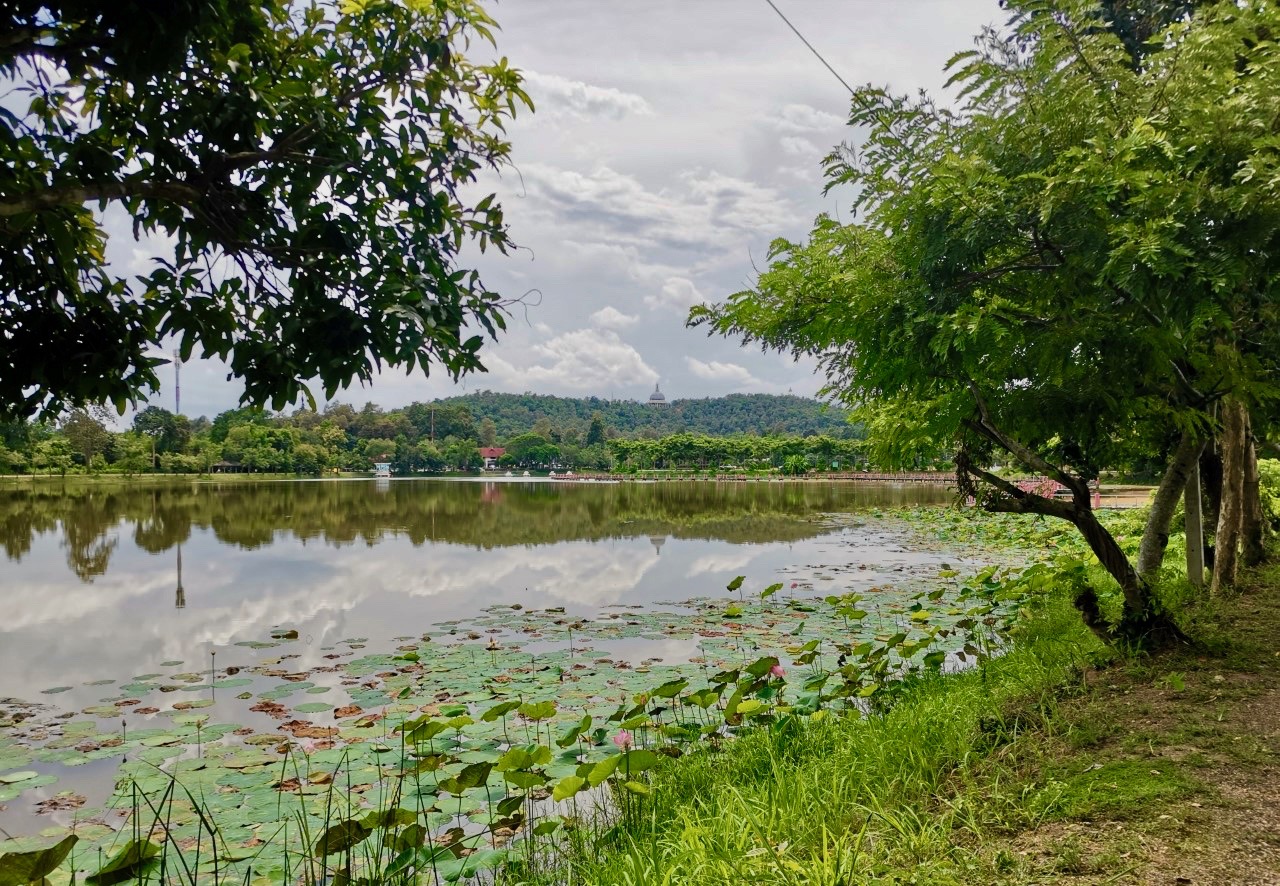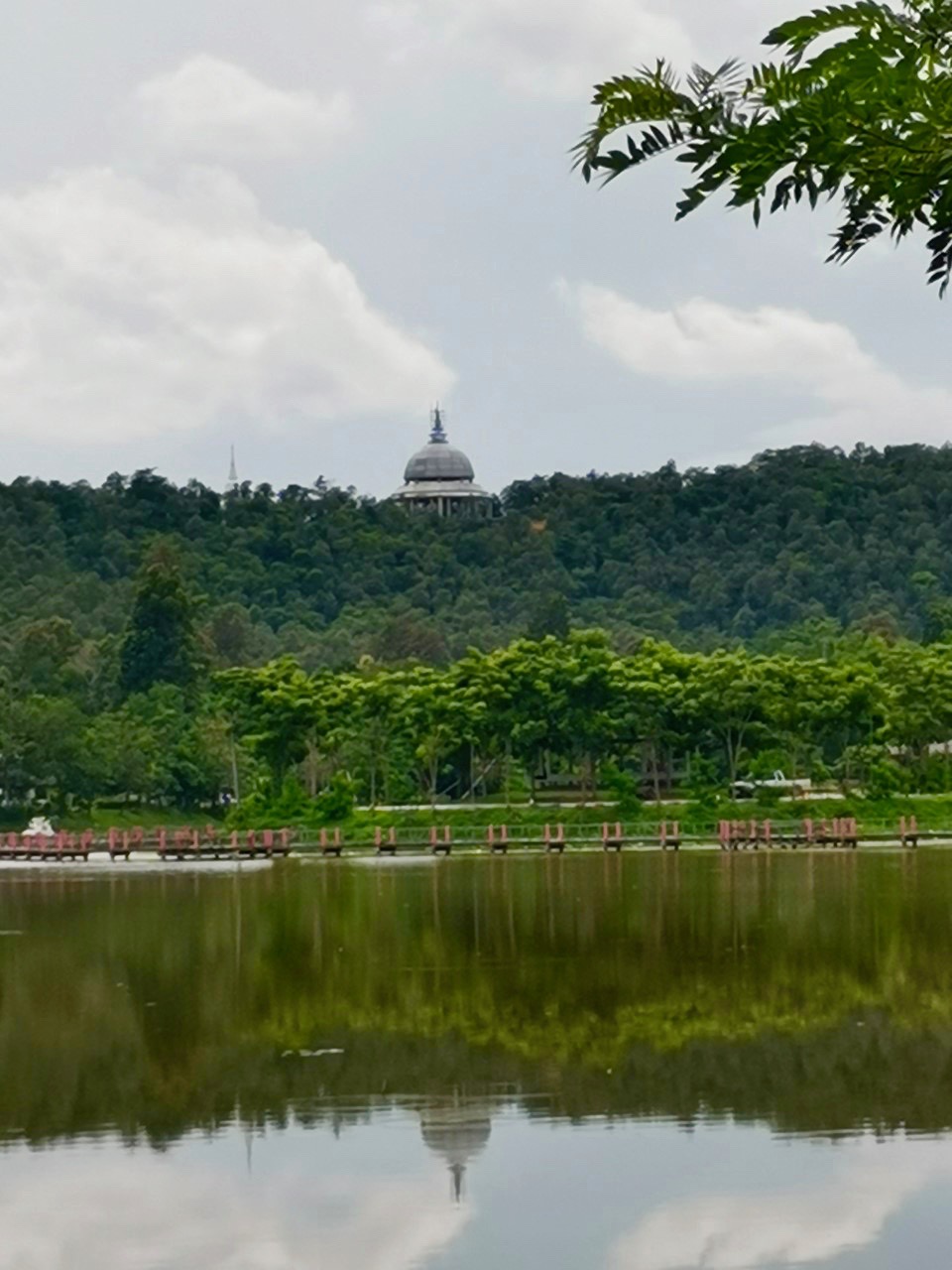 The lotus flowers are an attraction right now.
And this is usually an excellent venue for Loy Krathong festivities.
But LOUD!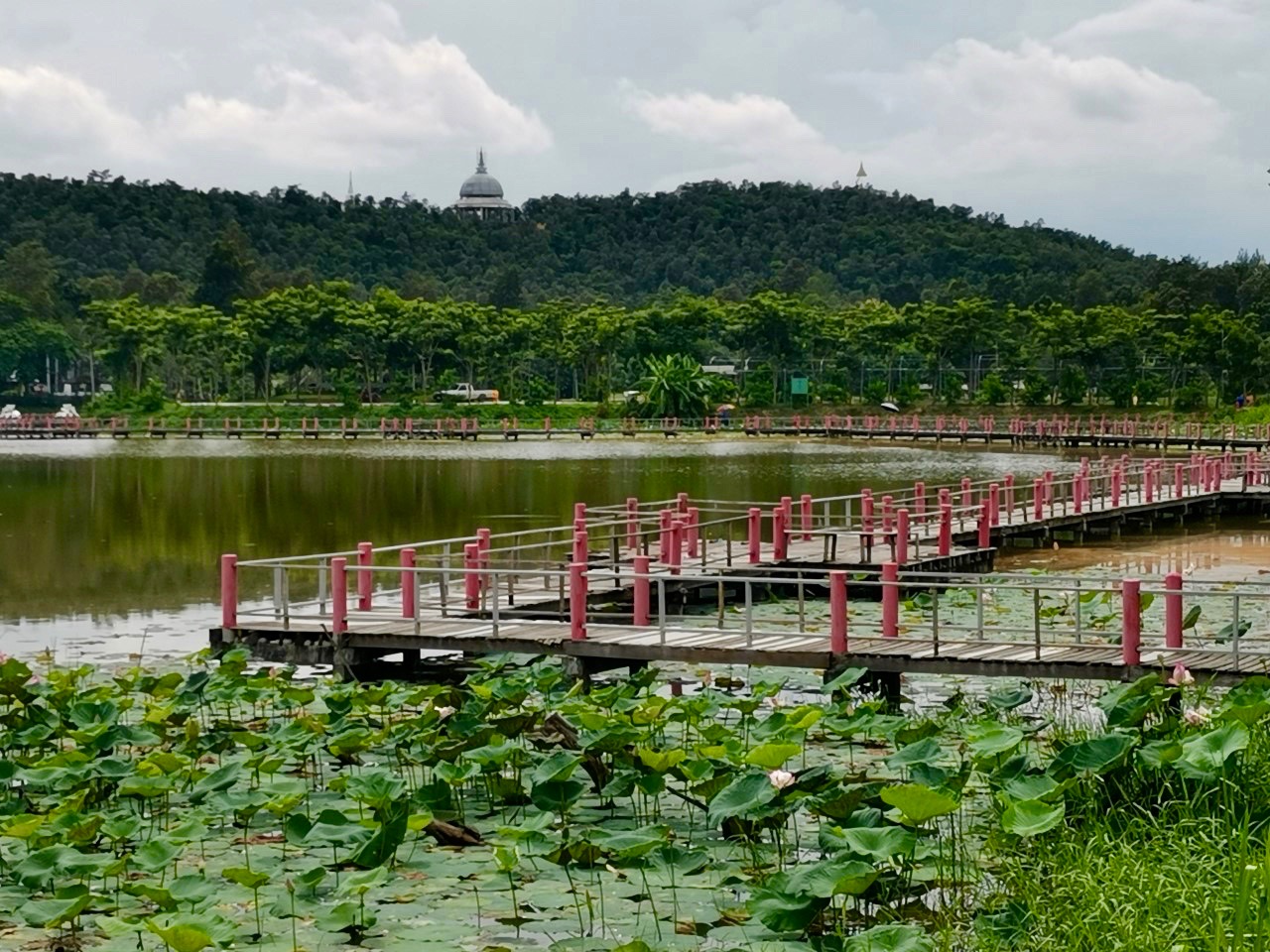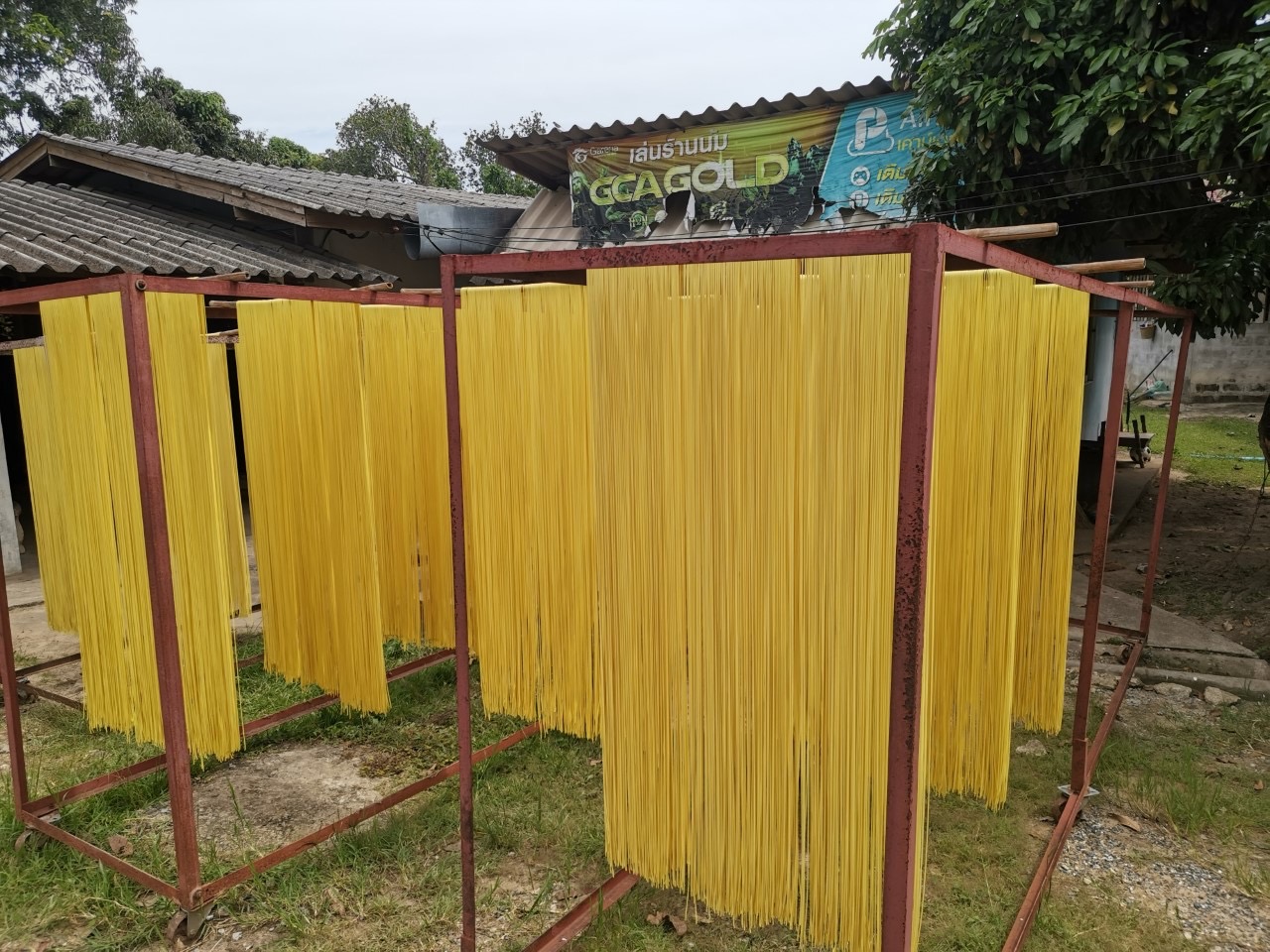 There are a couple of minor Temples beside the lake.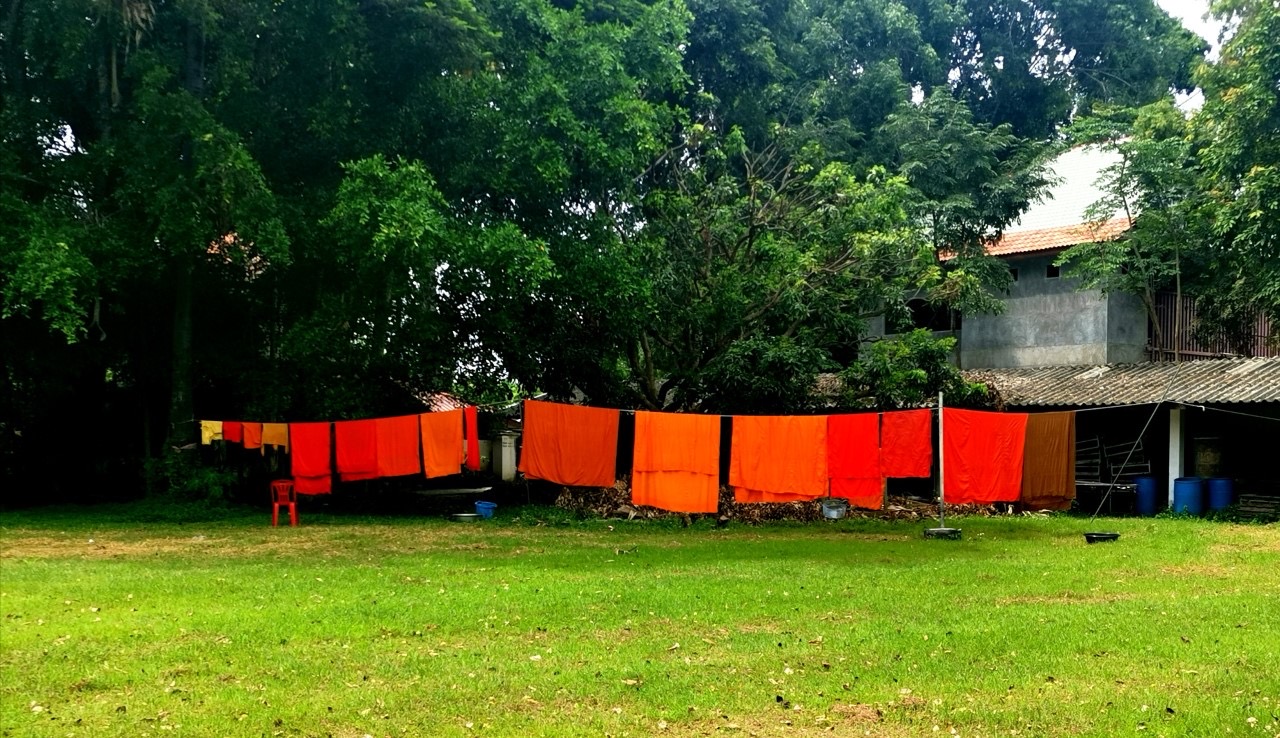 The orphanage that was once here is now a shop/residence.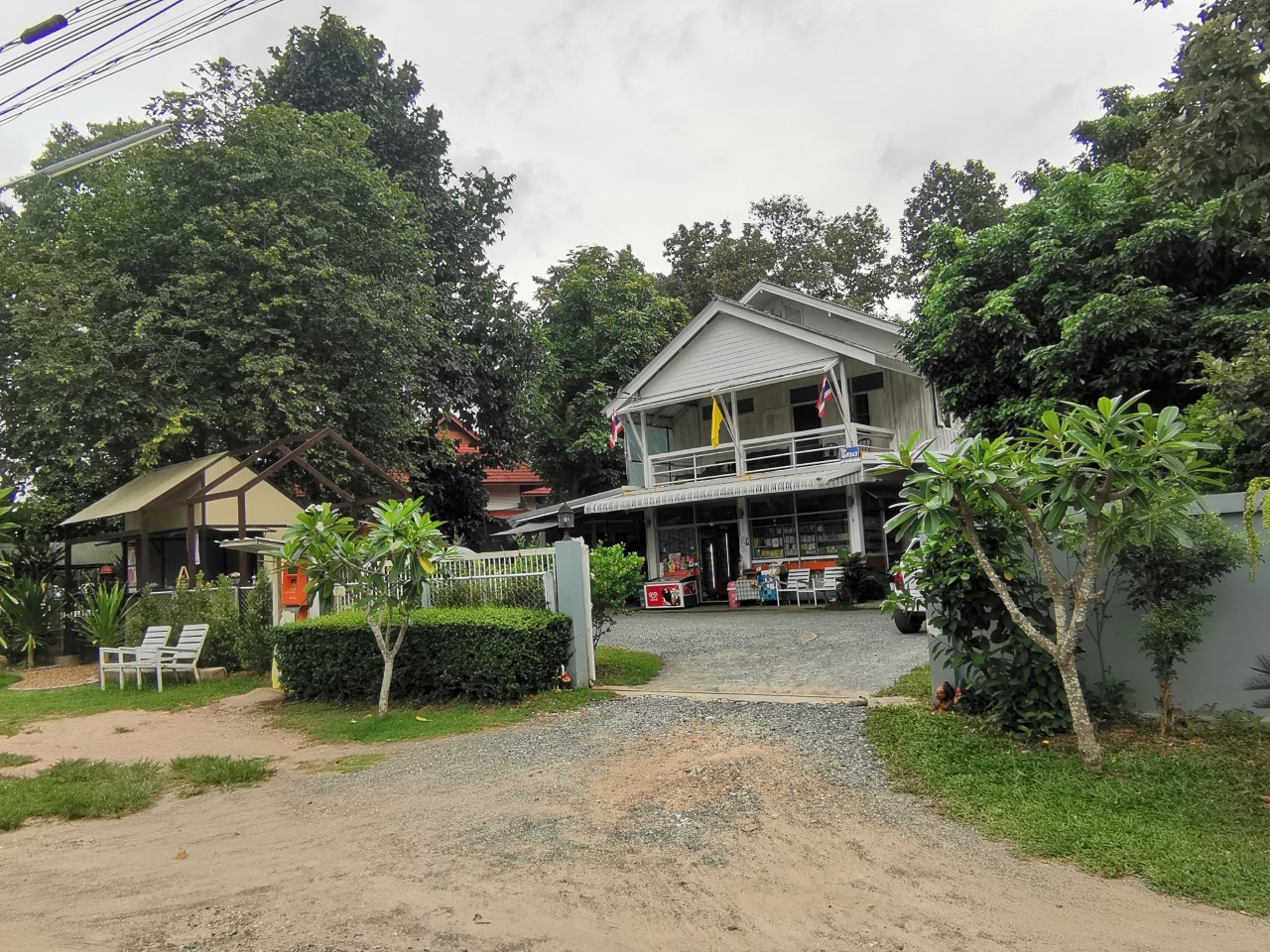 And there are some classic timber residences in the area, most of which are sadly going to ruin.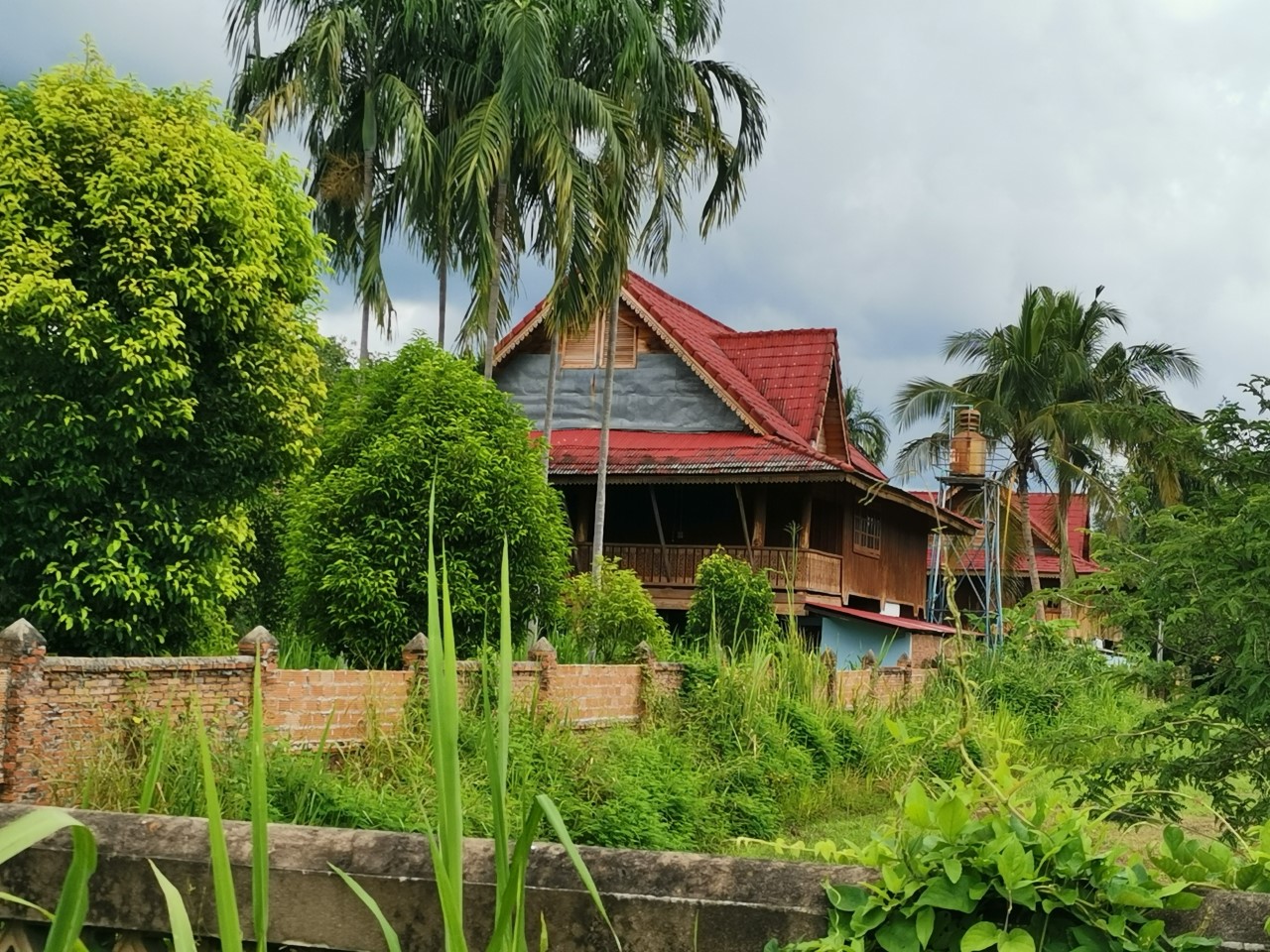 Further away and into one of the many Moo Bahns, also mostly incomplete and/or deserted but some with magnificent homes.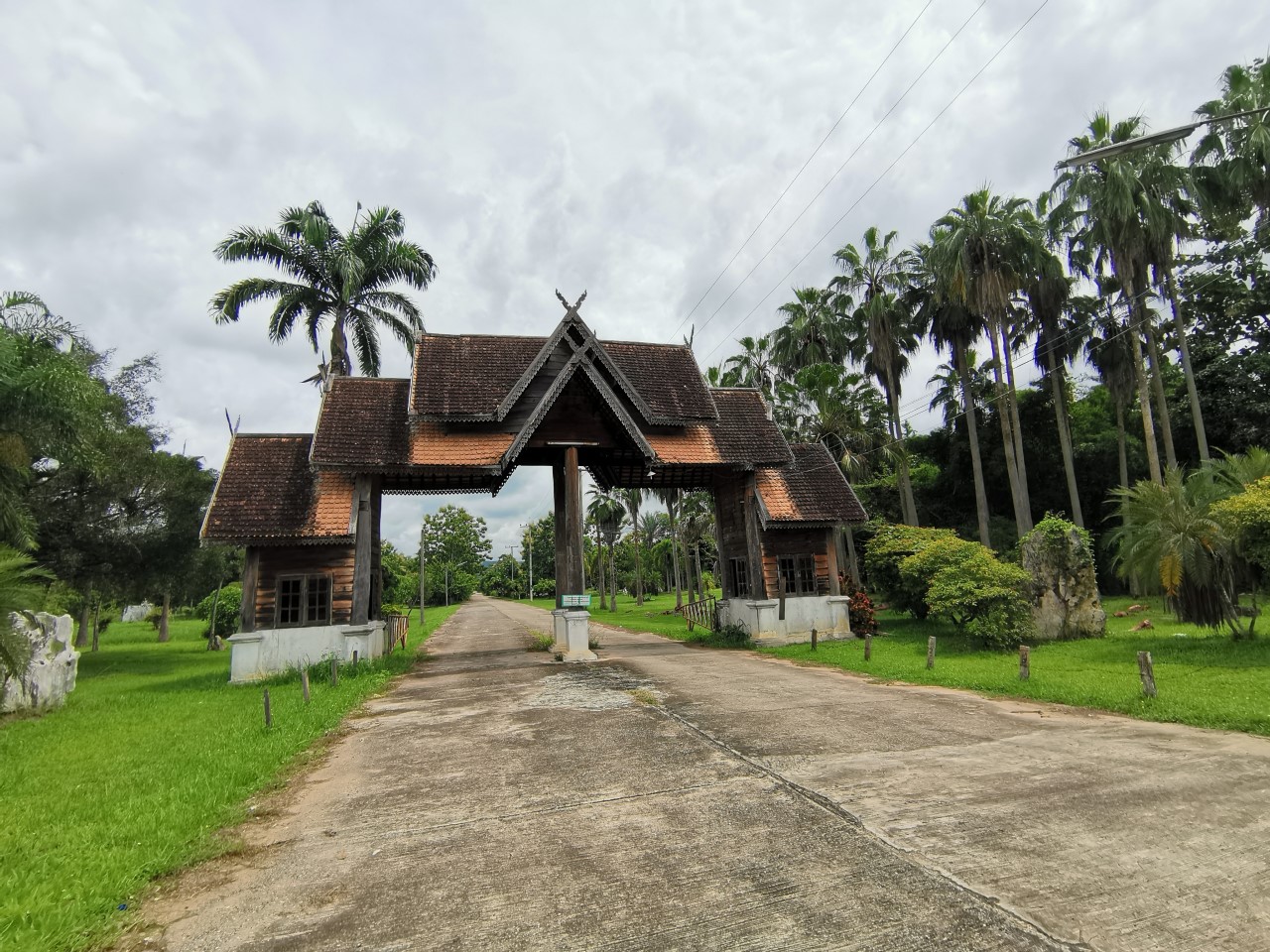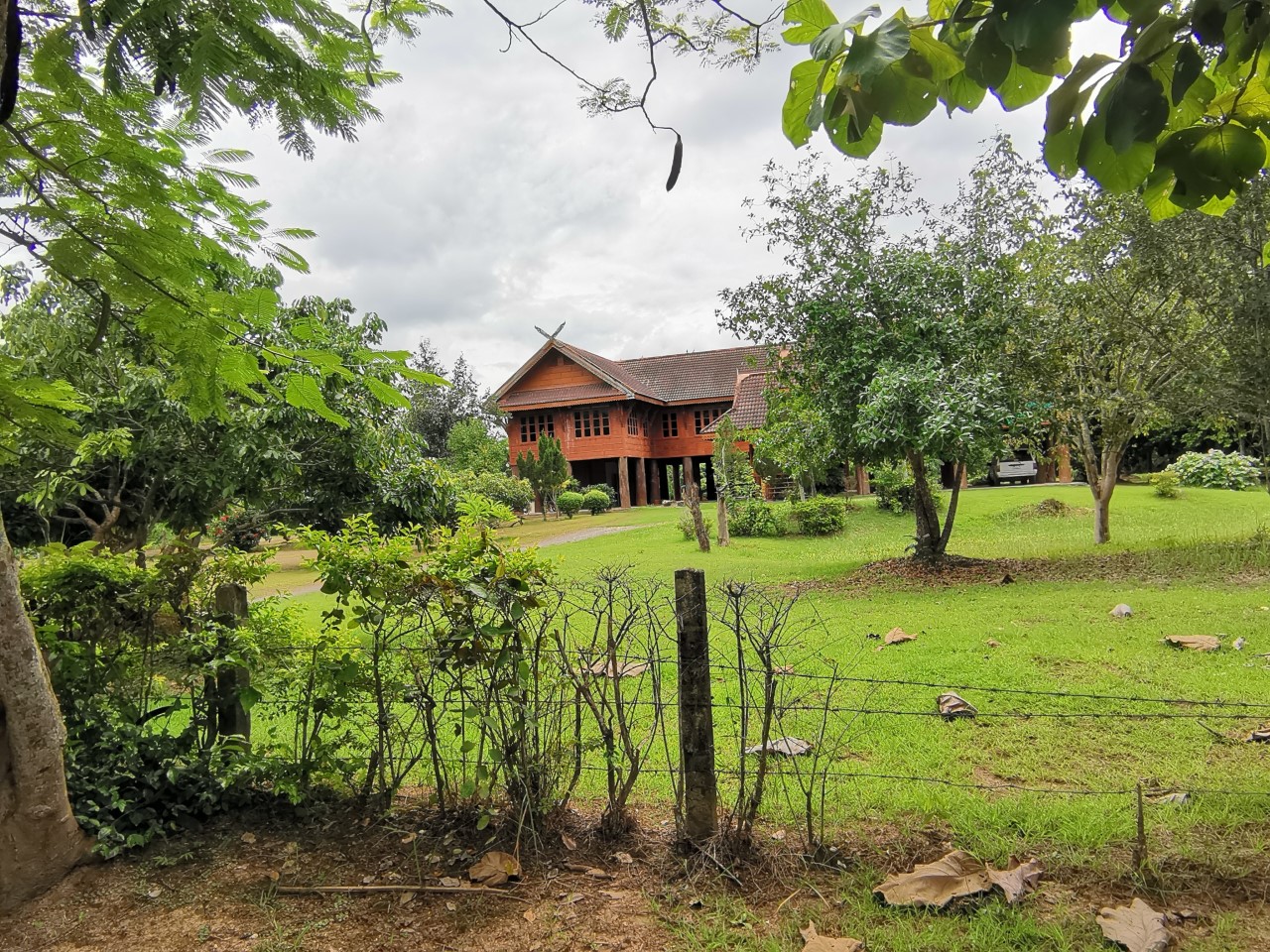 I found a Resort up for sale, as is much land and many residences.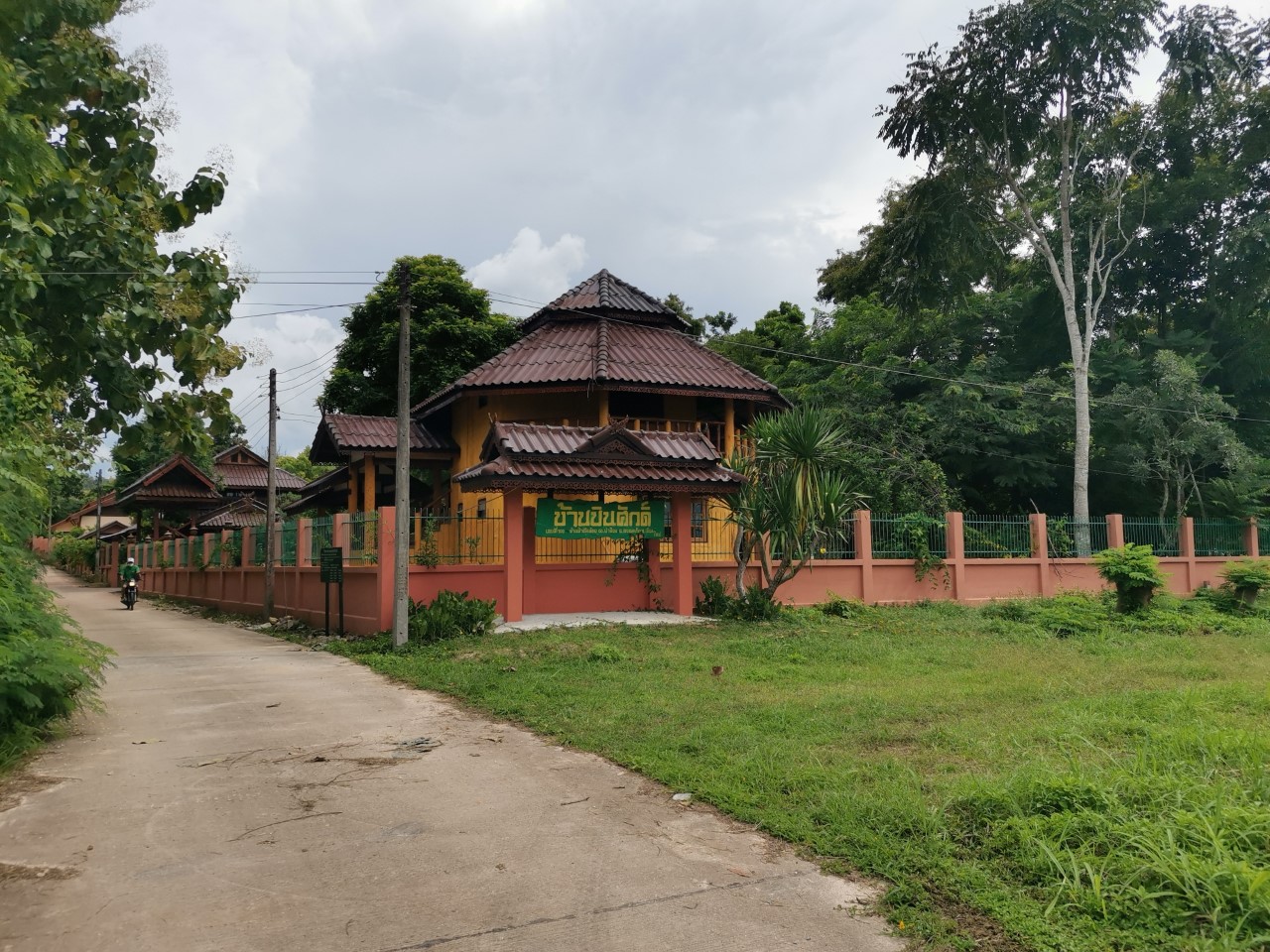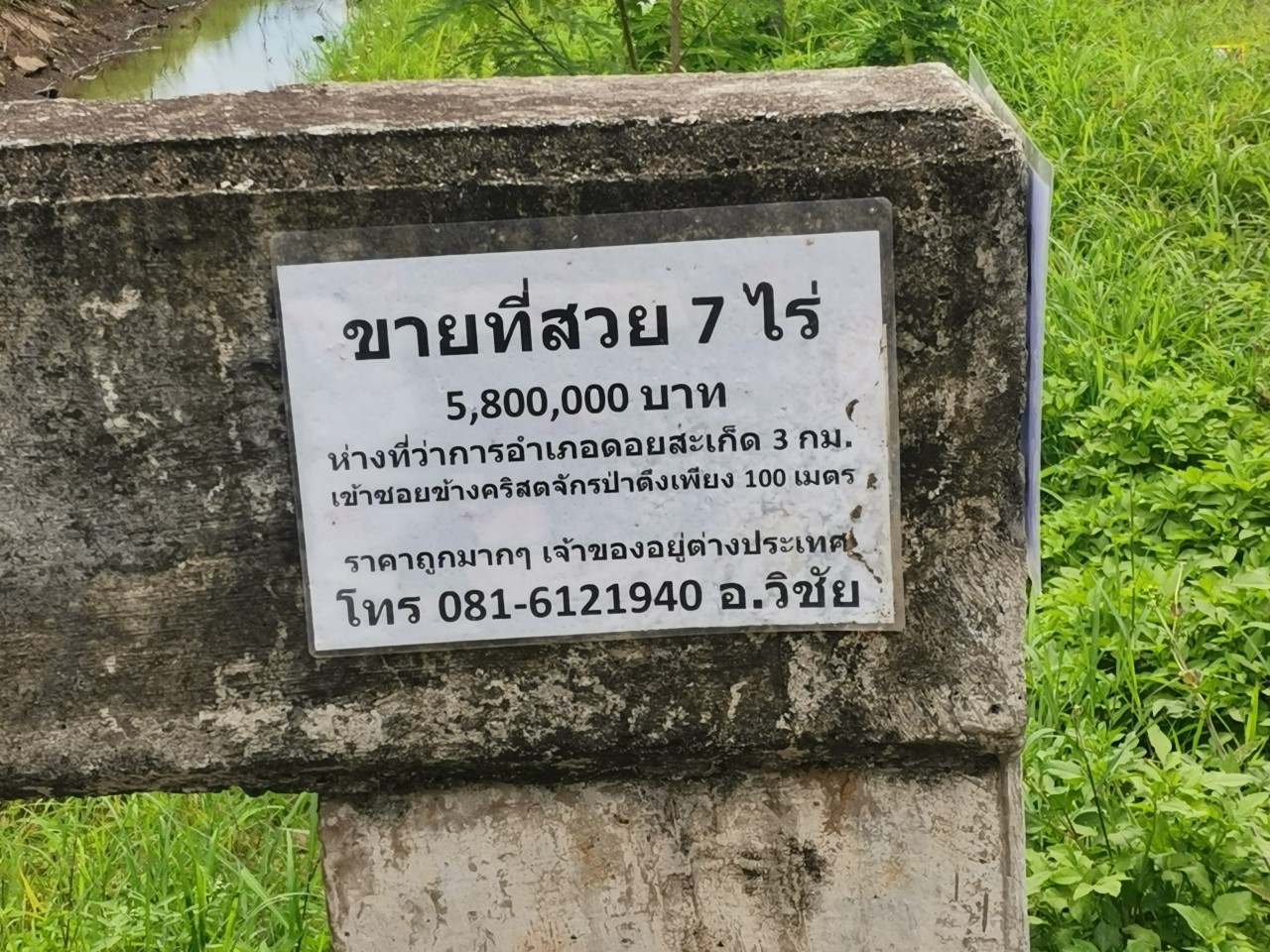 I like the old timber buildings.
Oh, back near the market are the remnants of a tobacco industry.
Here is one of the many curing barns which are gradually being reclaimed by the vegetation.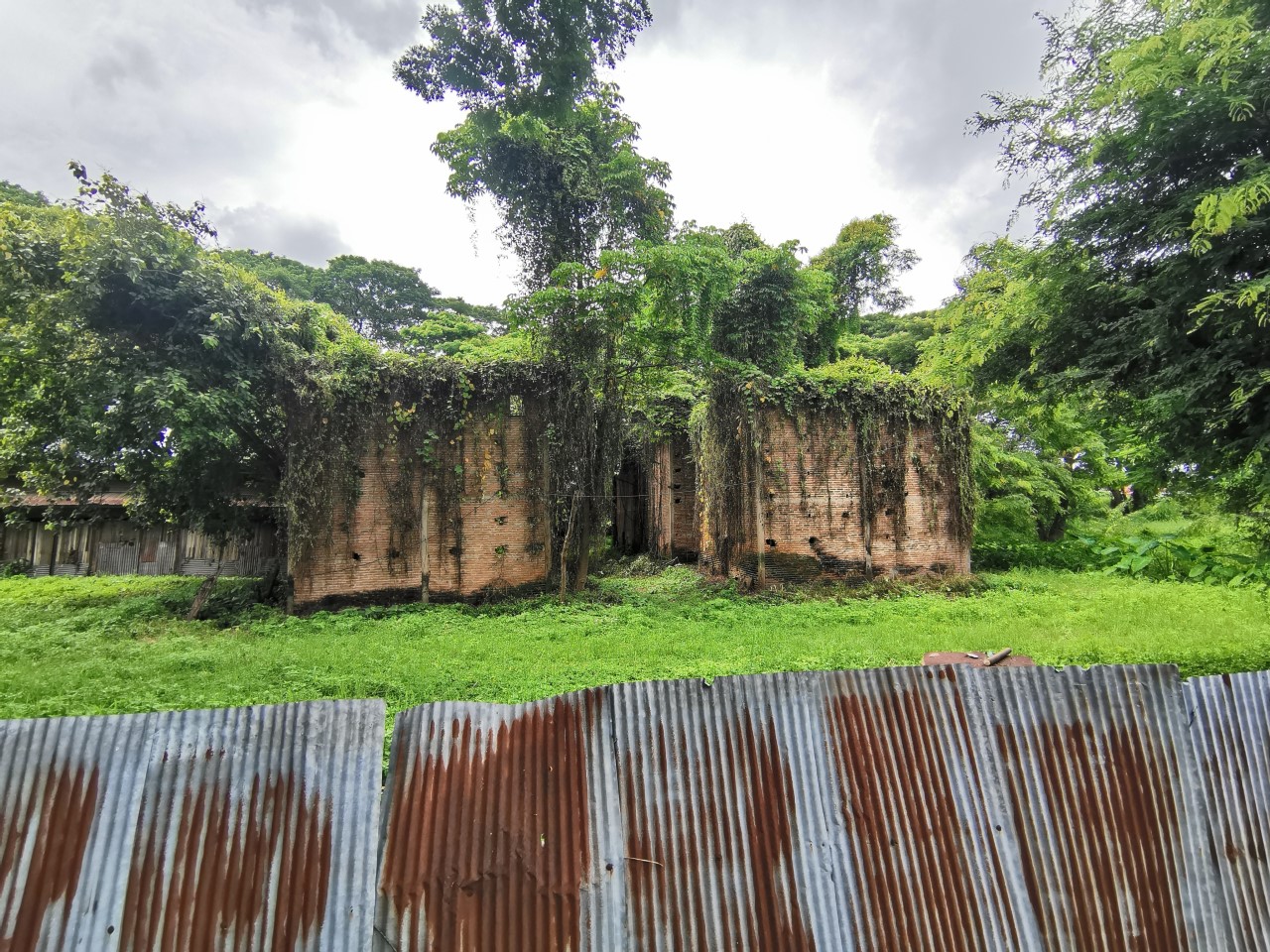 An old and mostly forgotten tradition of leaving a bowl of water and scoop out for passers by.
After the recent heavy rain there is a lot of water around and fishing is popular.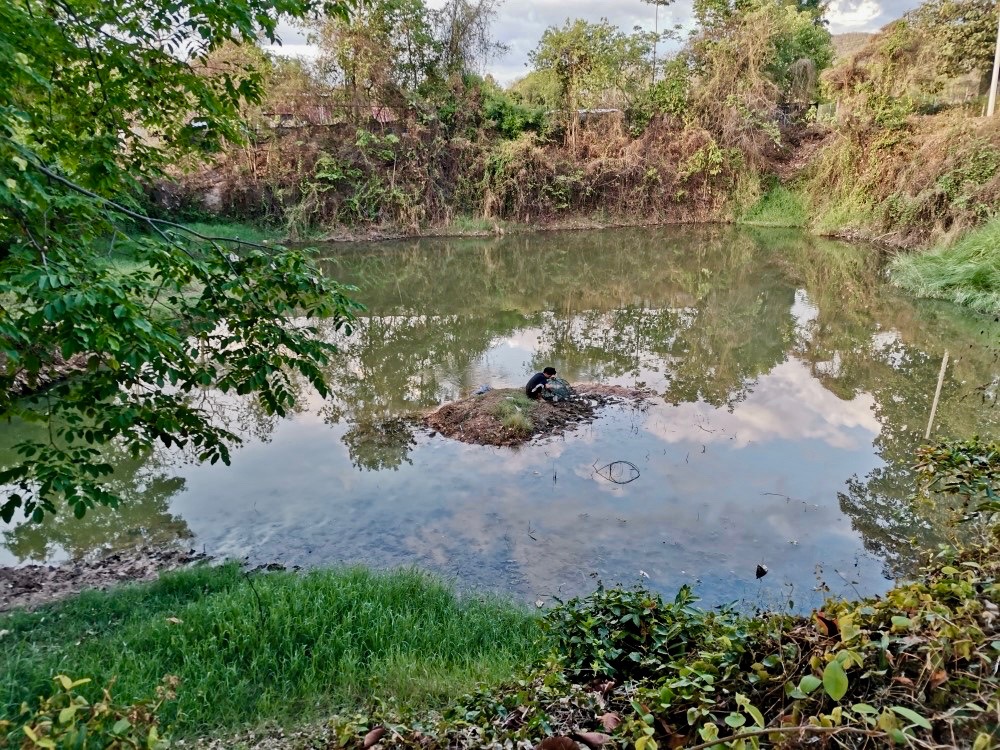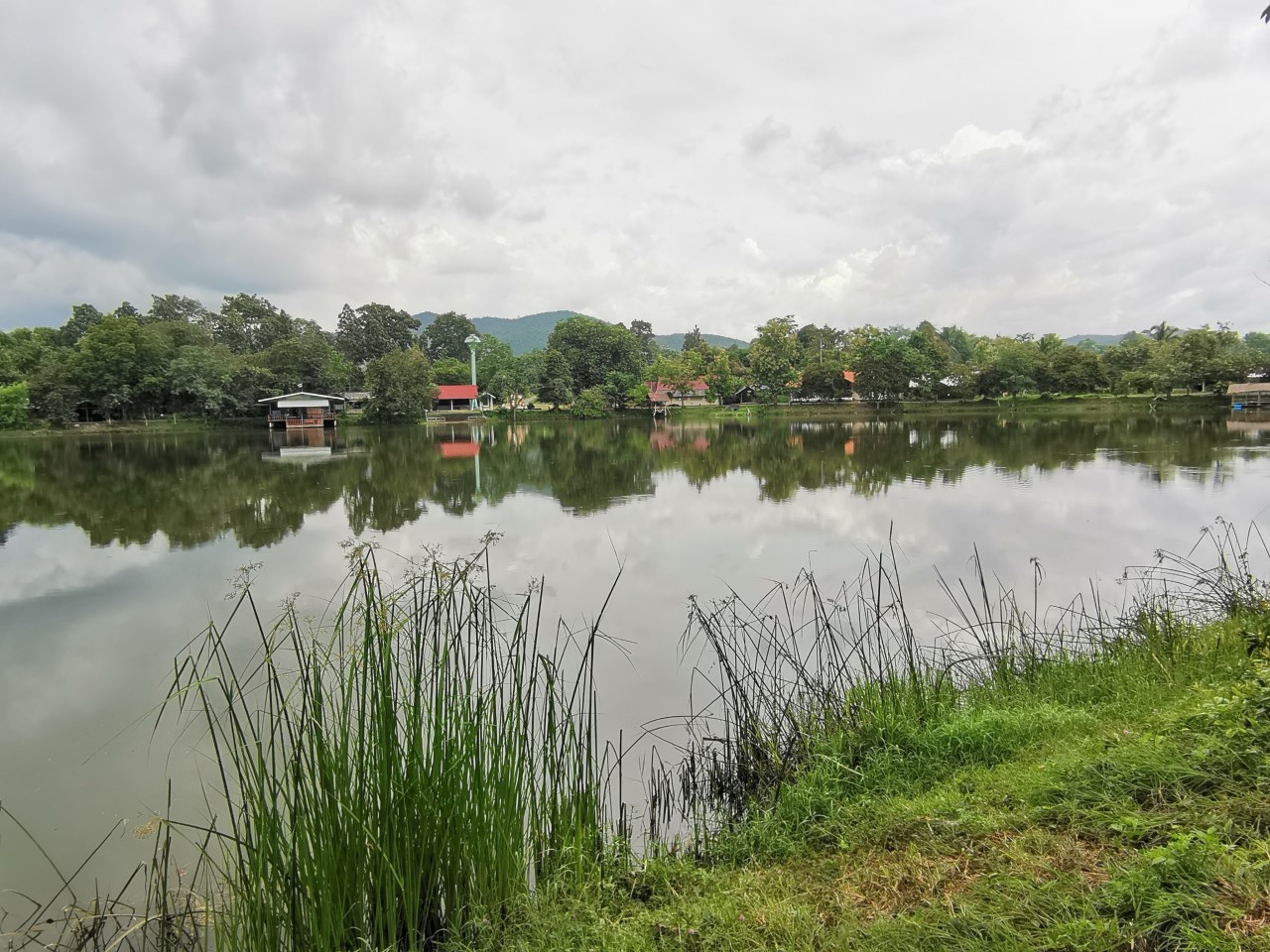 Then I stumbled upon a 'Short-time Boutique'.
Obviously I have no idea about the decor of the rooms.
There is quite a lot of evangelical work going on in this area.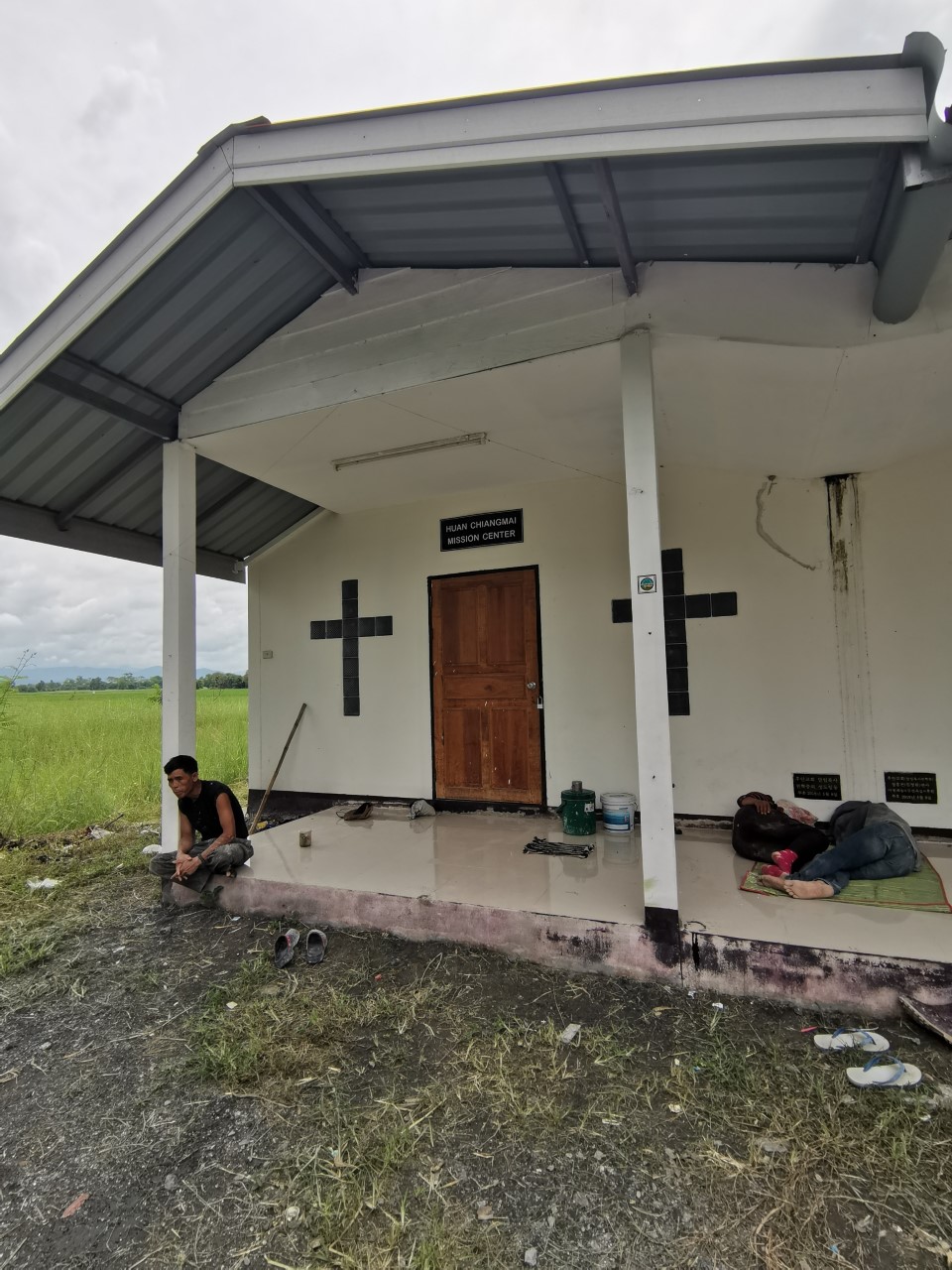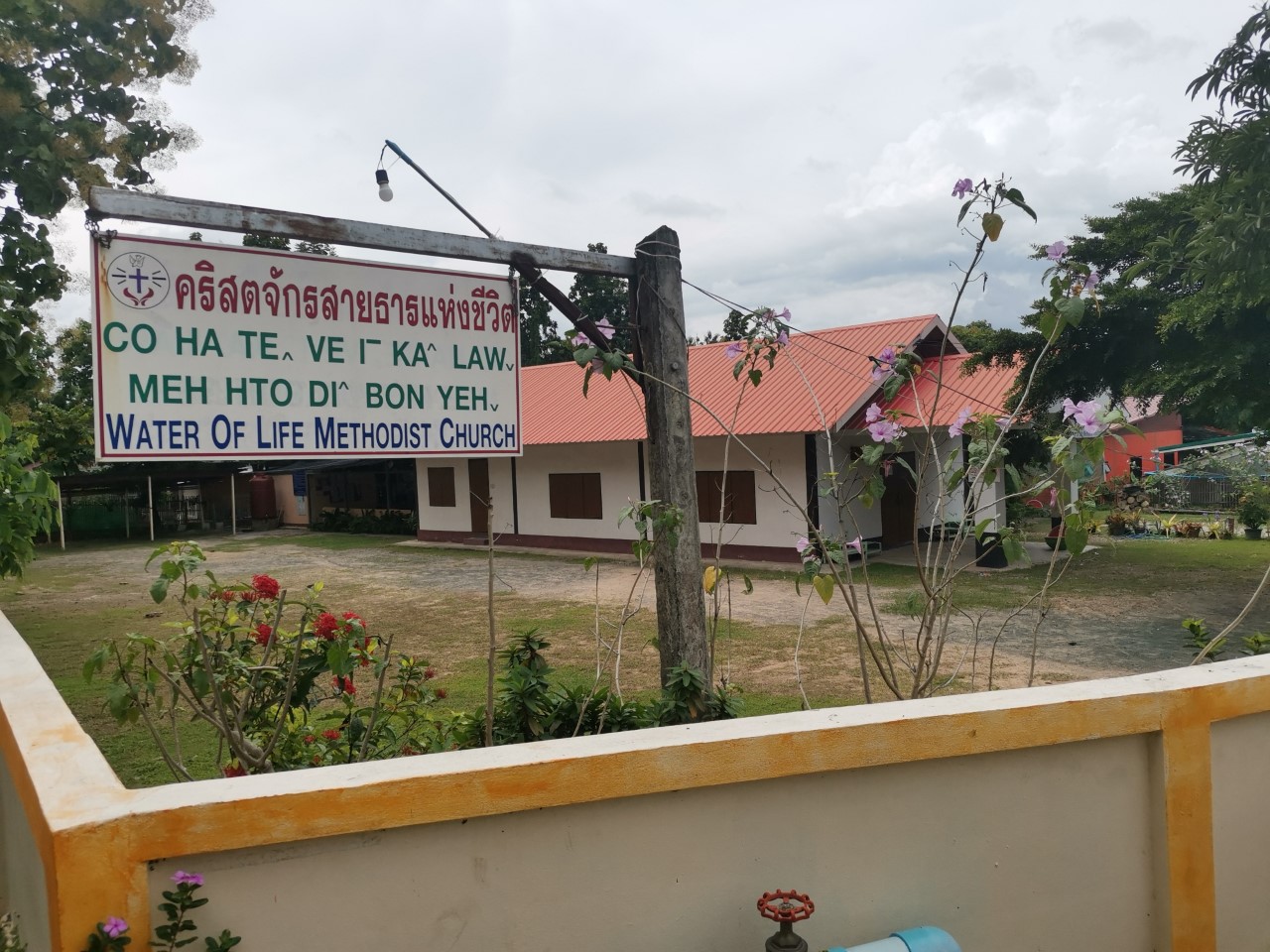 And many new coffee shops/bakeries/cafes.
This new one is excellent.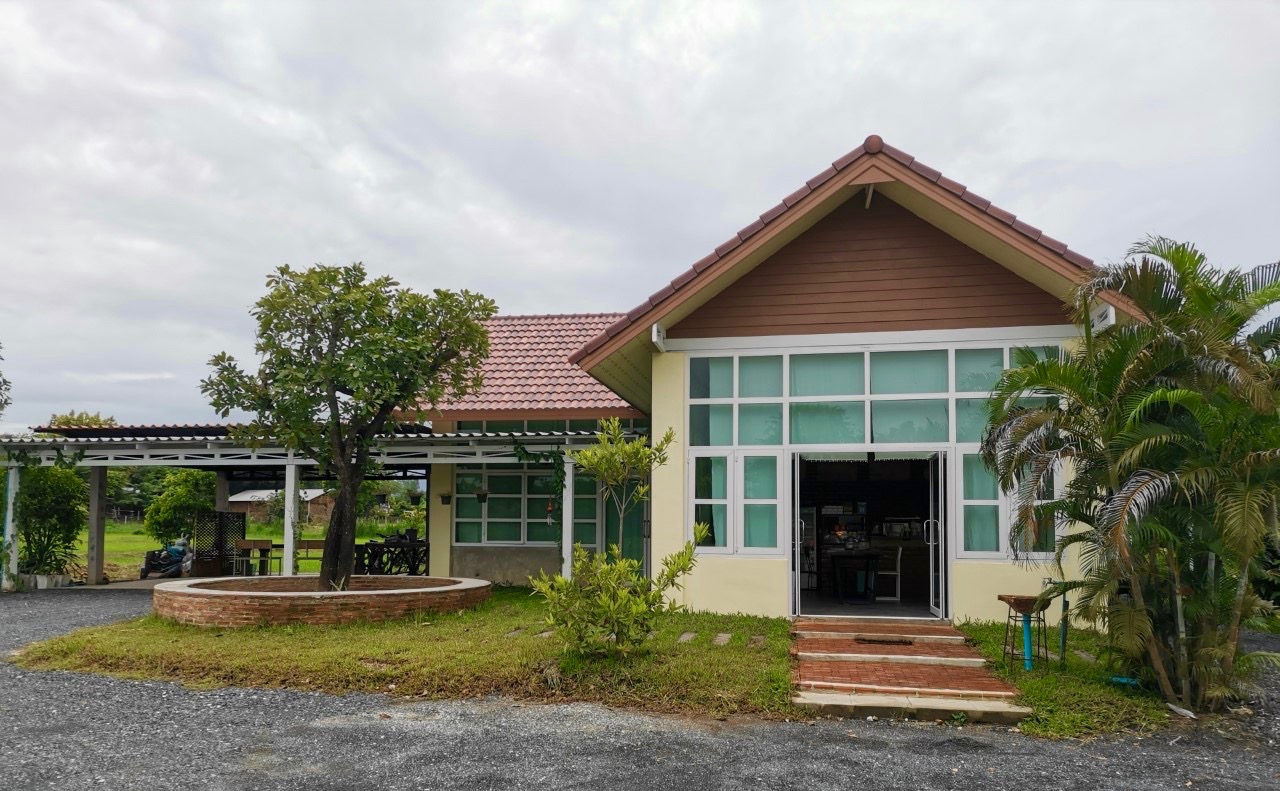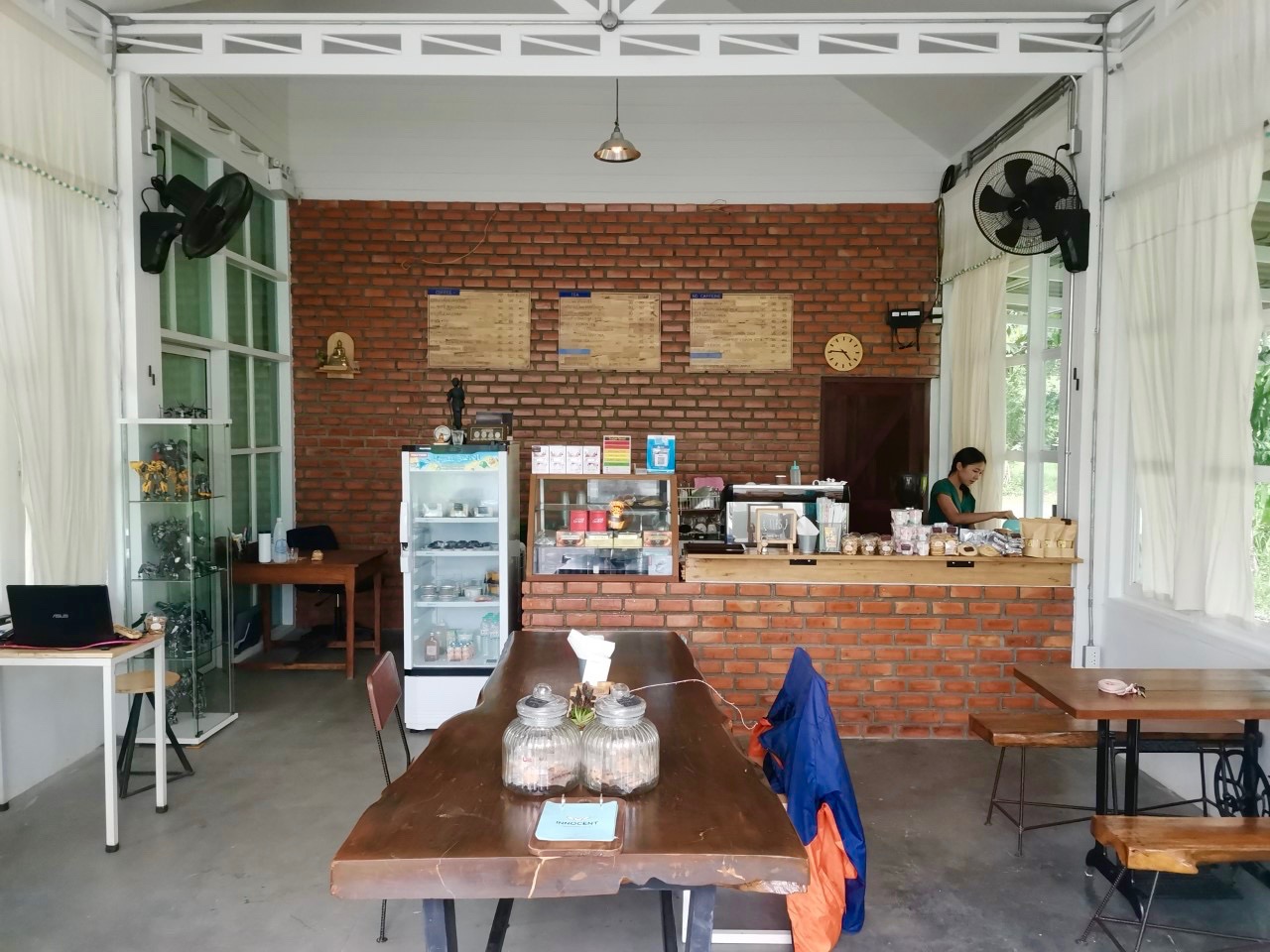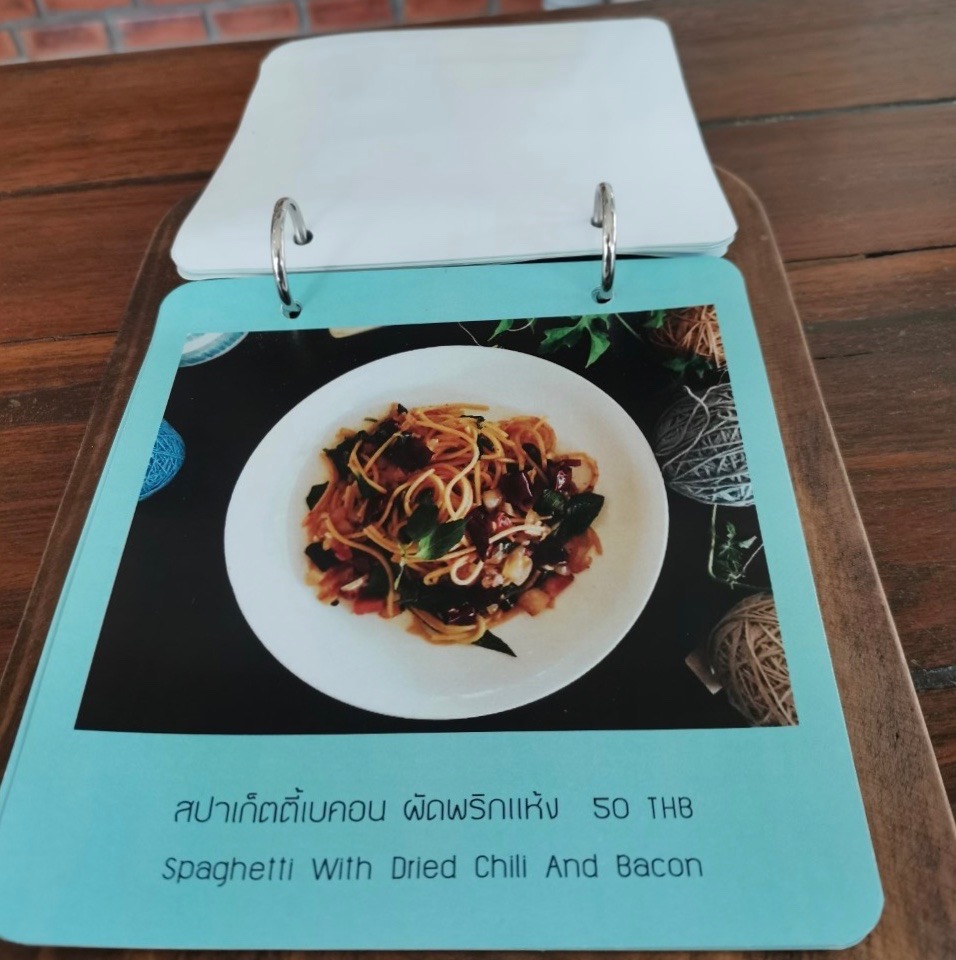 So that's just scratching the surface.
The area really is worth a leisurely visit and look around.
(No, I am not being sponsored by TAT!)
Last edited: