A few years ago i was thinking of getting back into trail riding after a long break. I came across some info on the Indonesian bike scene and noticed how popular smaller bikes are, which i am also a fan of. In Australia small bikes are considered for learners and novices, anything less than a 450 is looked down on! Hardly any "serious" riders would show up on anything below 250. Growing up in the 70's and 80's with older brothers who rode was great, there was always a range of trailbikes in the shed i could borrow, from Honda TL125s and XL175s, to some more serious and much faster Bultacos and Ossas. My bikes were a Honda SL 70, followed by a Suzuki TS185 and. Honda XL 185. Back then small capacity bikes were more commonly seen on the trails.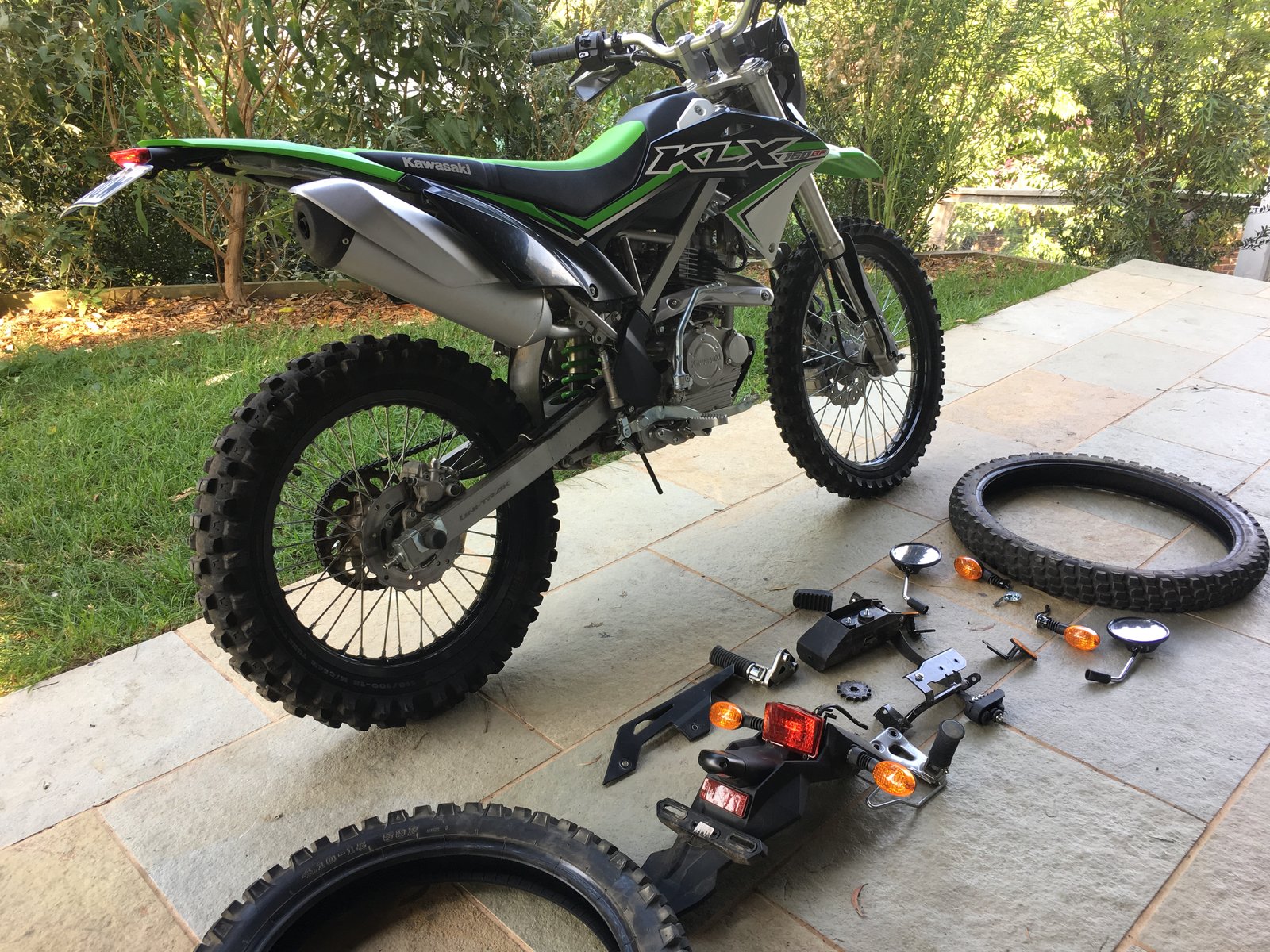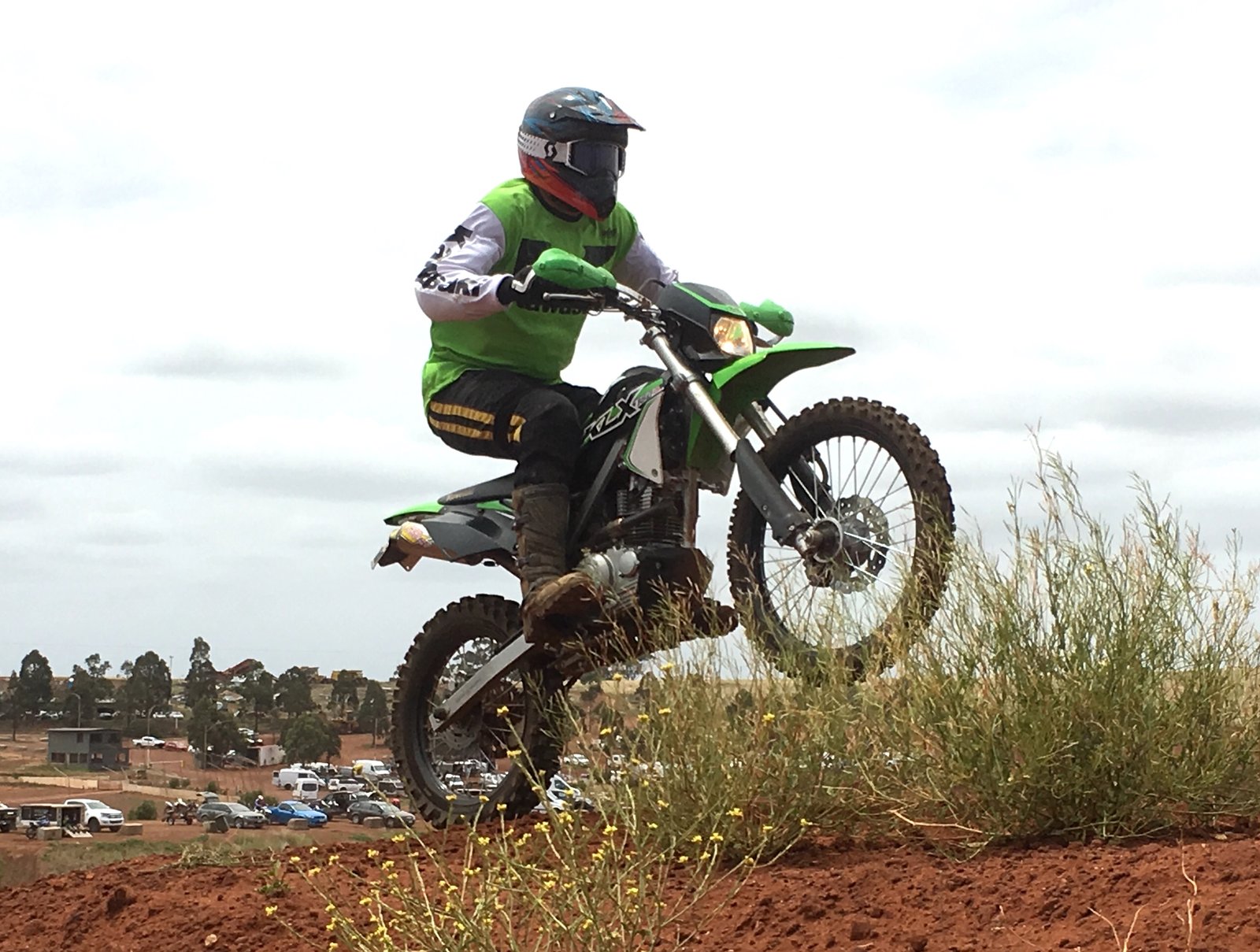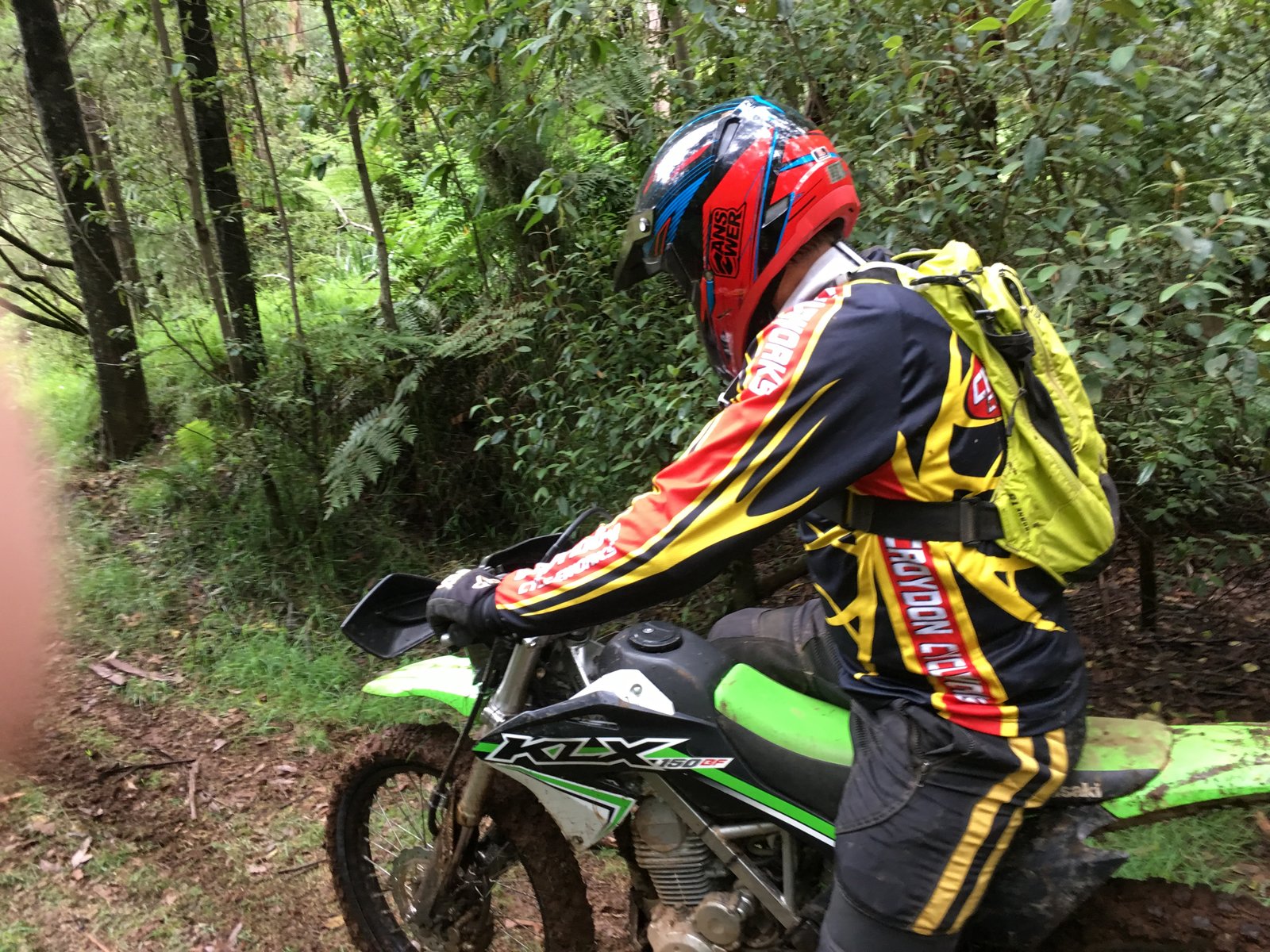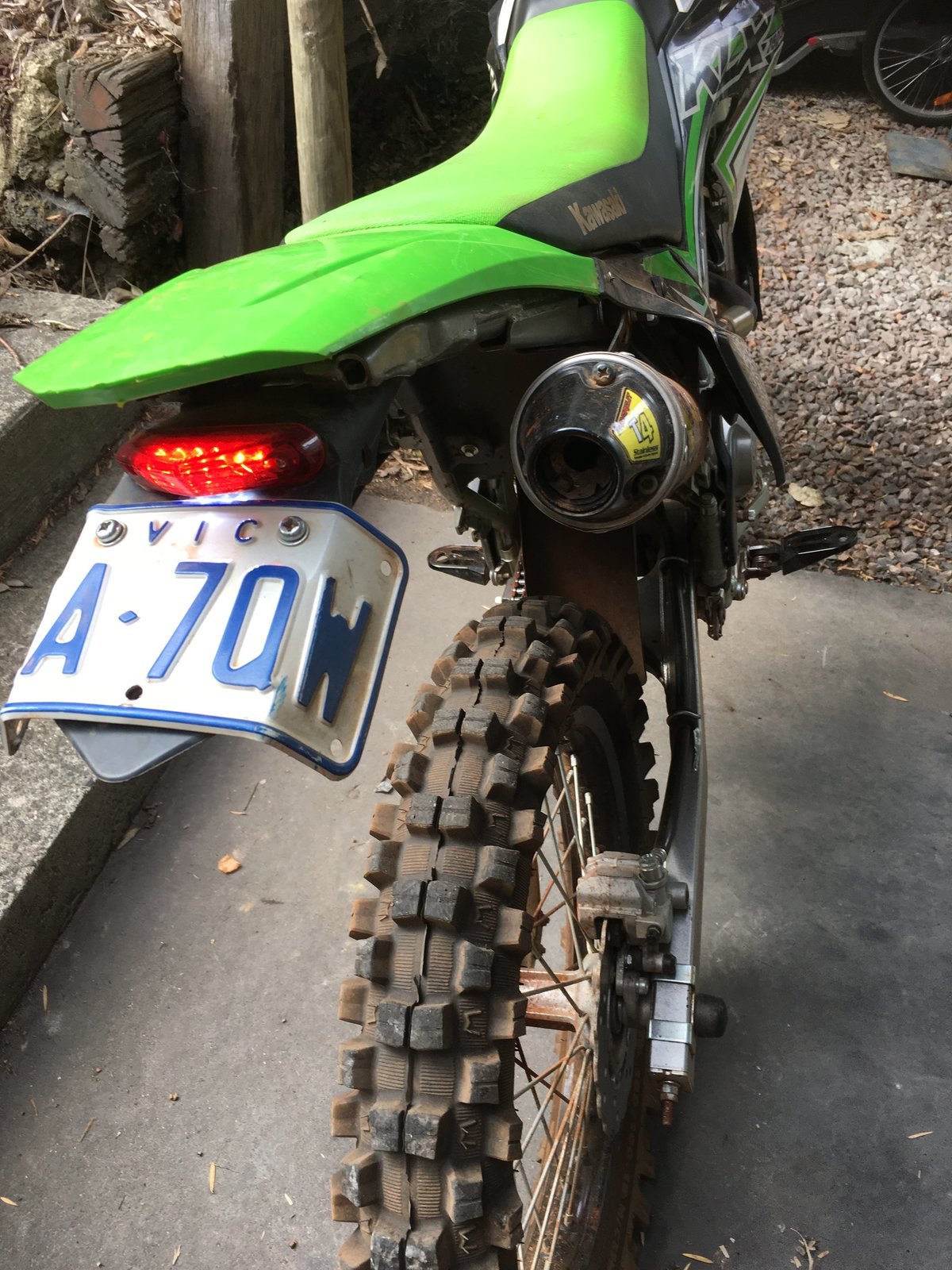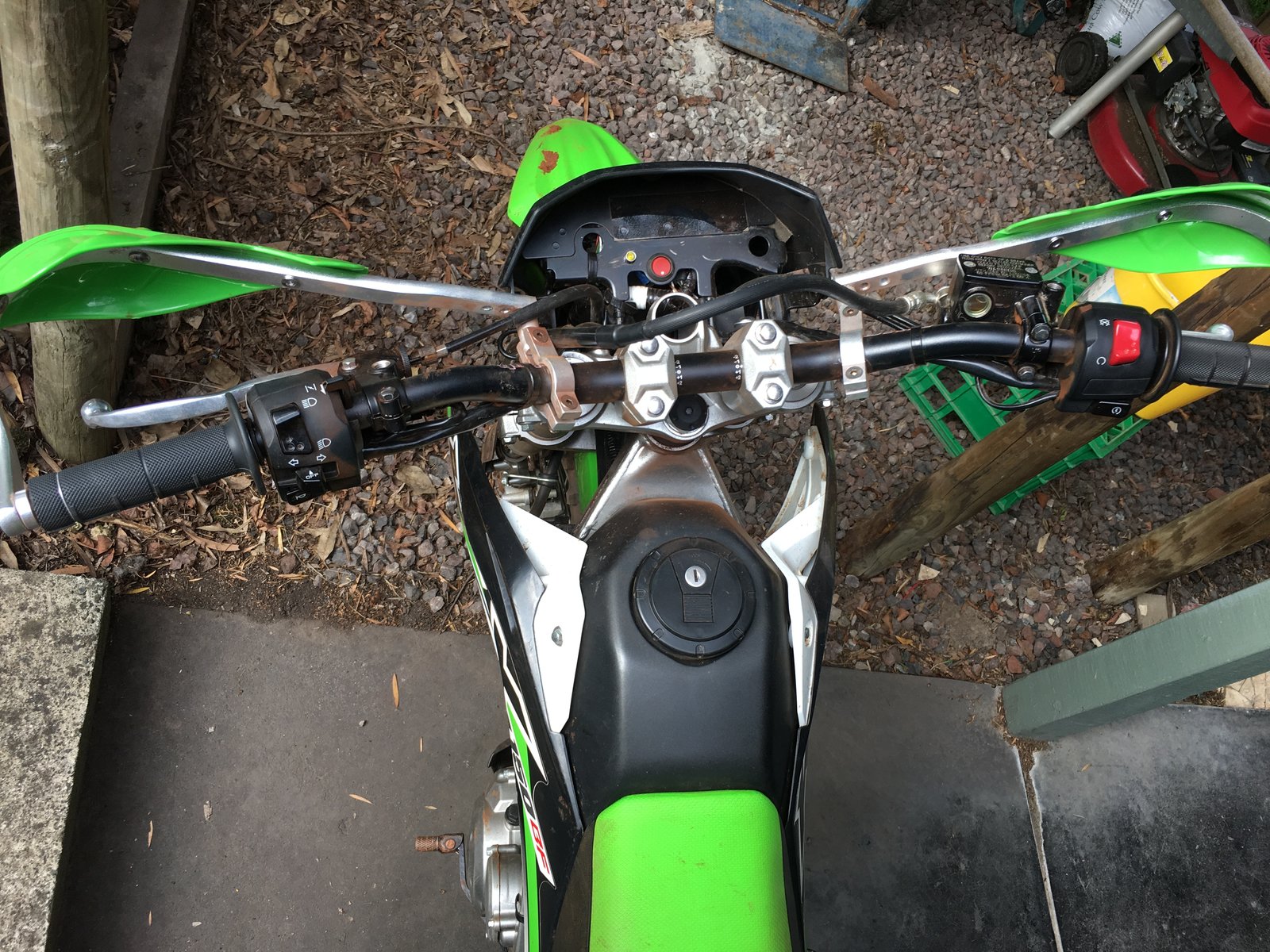 Not exactly beasts but good fun bikes. In later years i borrowed brothers KTM exc 200, astoundingly capable bike which begged to be ridden hard. I also rode a number of 450 and 500cc enduro machines which to me had far more power than i could use, especially on the tight trails in my area. So when time came to buy a bike i was looking for a small bore air cooled 4 stroke, something low maintenance. Choice came down to TTR230, CRF230, and the KLX 150 BF. The KLX was the only one road registerable, and was also incredibly cheap at $4200 AUD brand new! I was very impressed with the features such as disc front and rear, USD forks and by the huge range of cheap spares and hop up parts available from Indonesia. KLX was my choice, i set out to make it more dirt-worthy, so here are my mods. Mainly wanted to reduce weight which not only improves performance but makes the bike easy to manage on technical trails
remove excess junk, like the huge tail light rear fender assembly, the tool kit( which wouldnt last a ride before bouncing off), indicators, the emission valve system, mirrors, pillion pegs, upper chain guard
Fit Michelin starcross knobbies and tyre retention device
Fit a straighter high bend alloy handlebar and some bark buster (copies)
Fit smaller 13t countershaft sprocket to lower overall gearing
Replace exhaust with a pro-circuit T4 (or its a good copy) into which i fitted a baffle insert to reduce noise
Remove instrument assembly and ignition key assembly (replace with a simple on/off switch and a small led light to indicate neutral
Replace footpegs and shiftlever with alloy aftermarket versions
Fitted a firmer fork spring and quality fork oil
With these mods i have cut 20kg from the standard KLX, down to about 98kg which combined with the new exhaust improves performance from very slow to just plain slow!
Despite the lack of power, it is a lot of fun to ride, handles well, low seat height and light so easy to manhandle when neccesary. Steep hills require a good run up or a lot of skill to negotiate. I actually enjoy being able to ride it to its limit, where i see a lot of guys on 450s who cannot handle them. The really limiting factor to riding fast off road is the suspension, particularly the forks. With only 170mm travel and very simple damping, the forks cant handle my 90kg and bottom out on big bumps and small jumps, even after modifying them to accept a second spring and a much heavier rate. The rear end is not bad actually until the shock fades, then loses damping becomes a pogo stick. I have found a decent Ohlins shock to fit it for $870 AUD but without a front fork to match its no point. I am looking for a solution to the forks, would love to increase their travel sonehow, maybe someone on this forum has heard about upgrading these forks?
Lastly i have a big bore kit ready to fit but I'm going to hang off until i can sort the forks out. Would make the little klx a really capable bike. As it is it works great up to a point, in fact for a smaller lighter rider a terrific bike for fun trail riding. On open fast trails you will get blasted by the guys on more powerful bikes but on singletrack you can hold your own.
Would be very interested to hear from KLX riders who have modified their bike.
Cheers Mick