Joined

Apr 2, 2012
Location
Bikes

Honda Rebel 500
For a number of reasons, until now, I have never enjoyed Pai.
So, with this magnificent weather, it was time to try again.
I took the road through Samoeng and Wat Chan into Pai.
There was minimal traffic.
My accommodation of choice was the Prawpao Resort.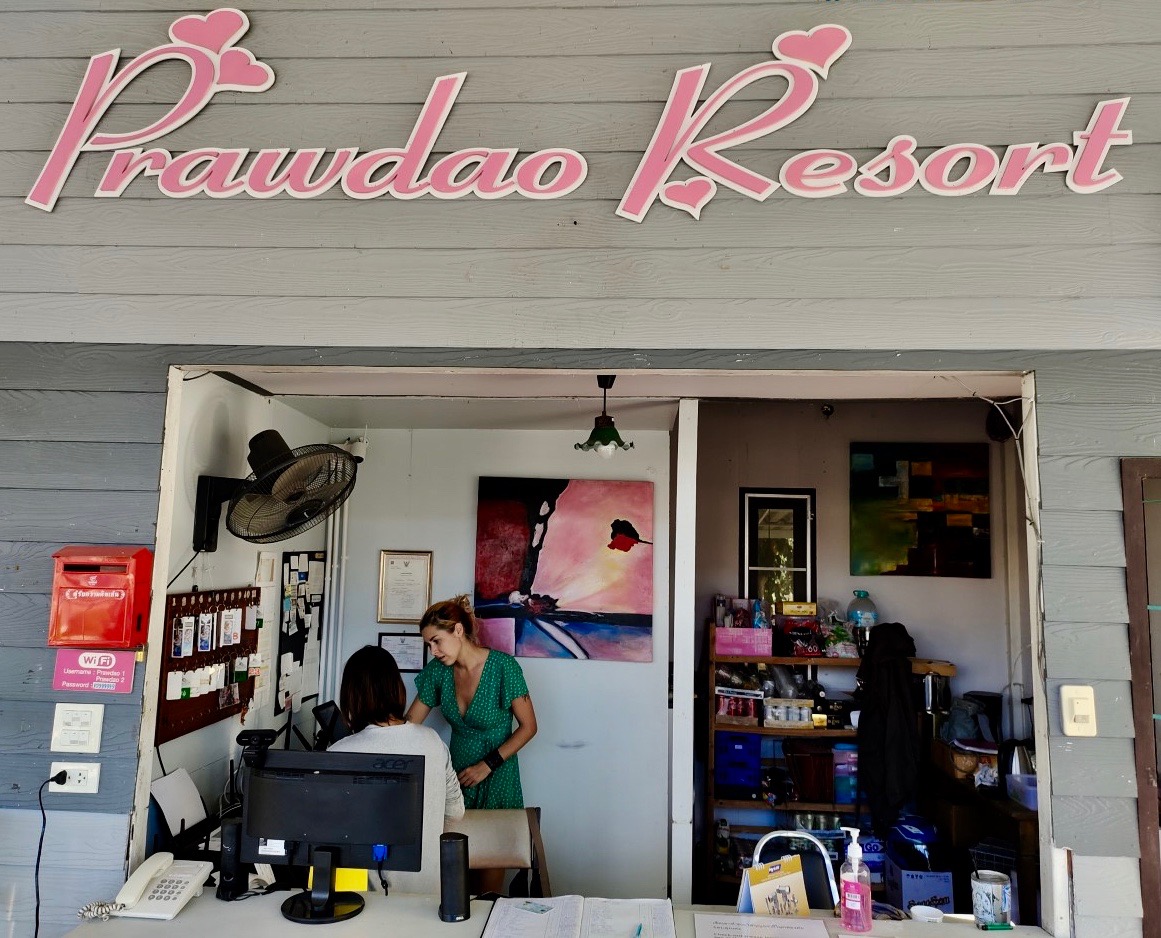 It is beside the river and bridge at
19.356720
98.444435
This place is recommended.
The owner (Ben) is a rider who has ridden much of Asia.
It's a friendly and spacious Resort with a huge parking area; certainly biker friendly.
Freshened up and went walking.
Pai seemed to be about 50% alive.
Many venues were open, as was Walking Street.
The venues and streets weren't crammed with people, making it a relaxing and enjoyable evening.
As usual, there were some interesting bikes to be seen.
The night was chilly and these outdoor fireplaces were a good idea.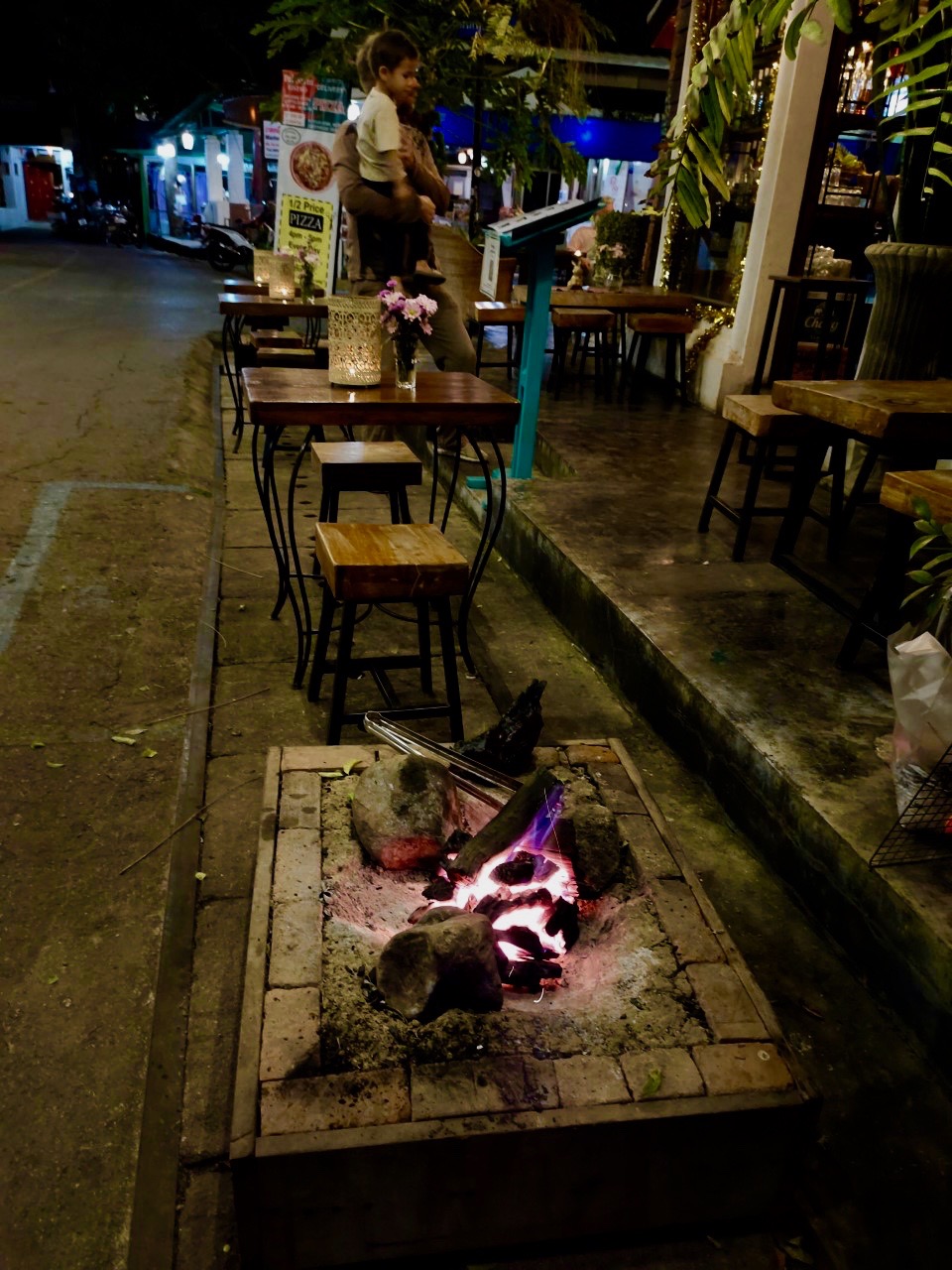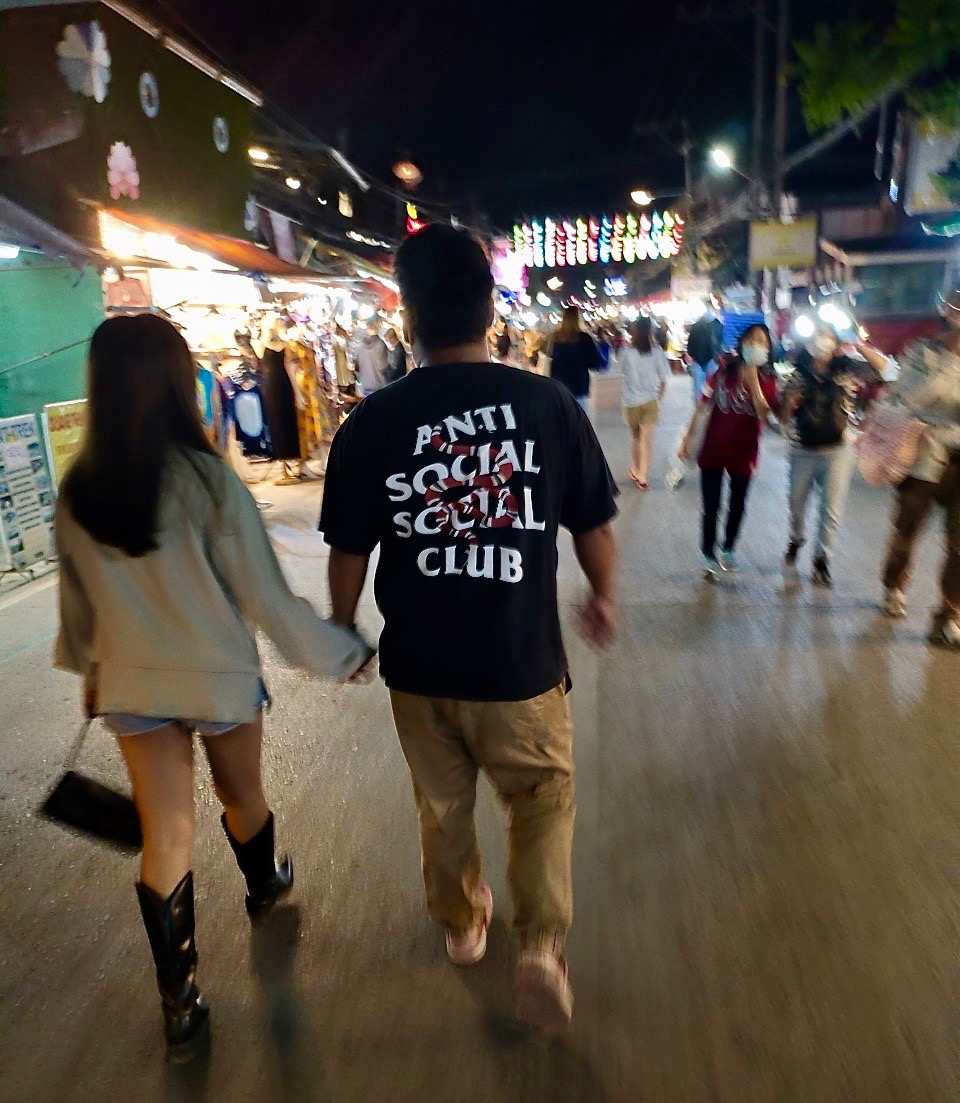 A quaint spoon.
I was delighted to find a baguette stall in Walking Street.
Chicken baguette 50 baht.
But I gave this a miss!
Next morning I was lucky to find this coffee shop.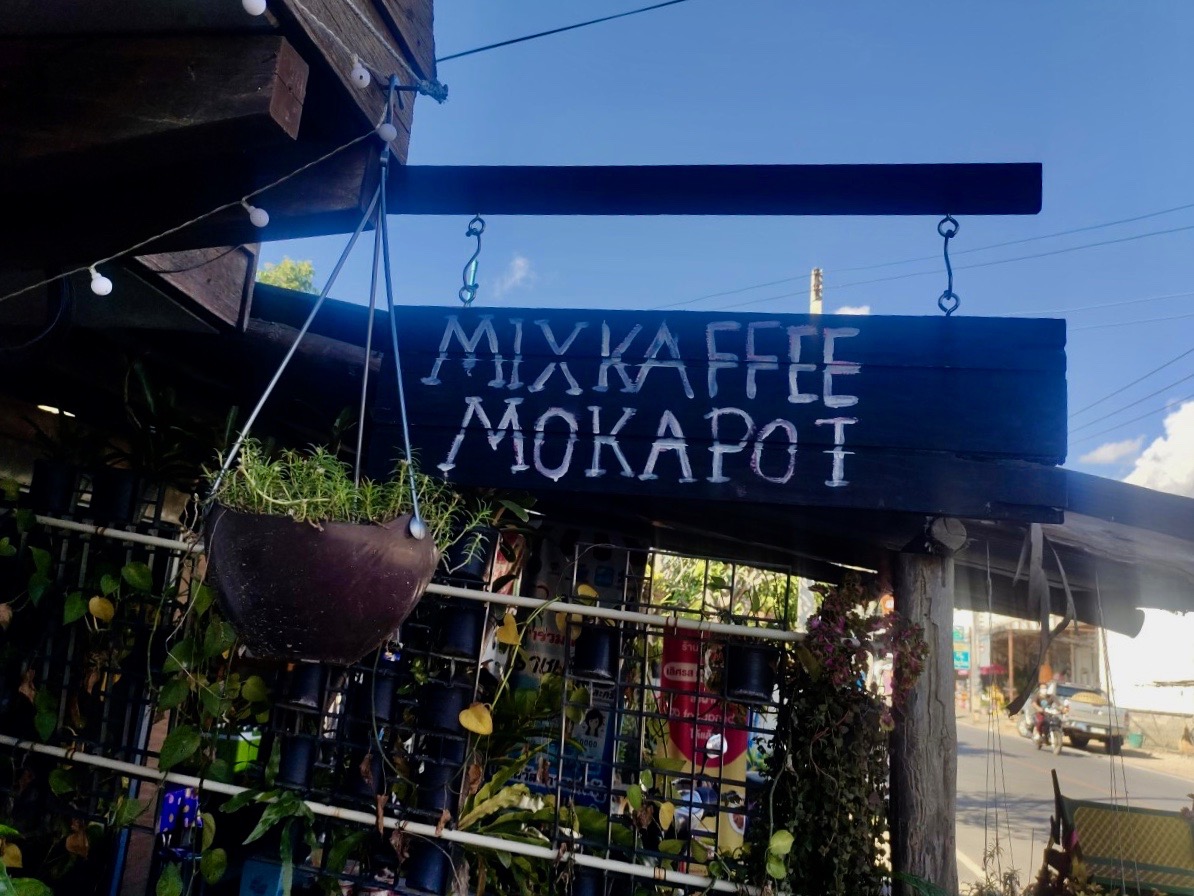 The owner (Montree) is very friendly and enjoys a chat.
He is a biker and often goes touring.
He is a mechanic.
on Singharat Road at 19.368371, 98.437616.
I have never seen a CF Moto in Thailand but he owns this one.
h\He doesn't need to be concerned with service centres because he does his own work.
He has an elderly pooch who delights in touring on the bike.
Pooch sits in the pannier.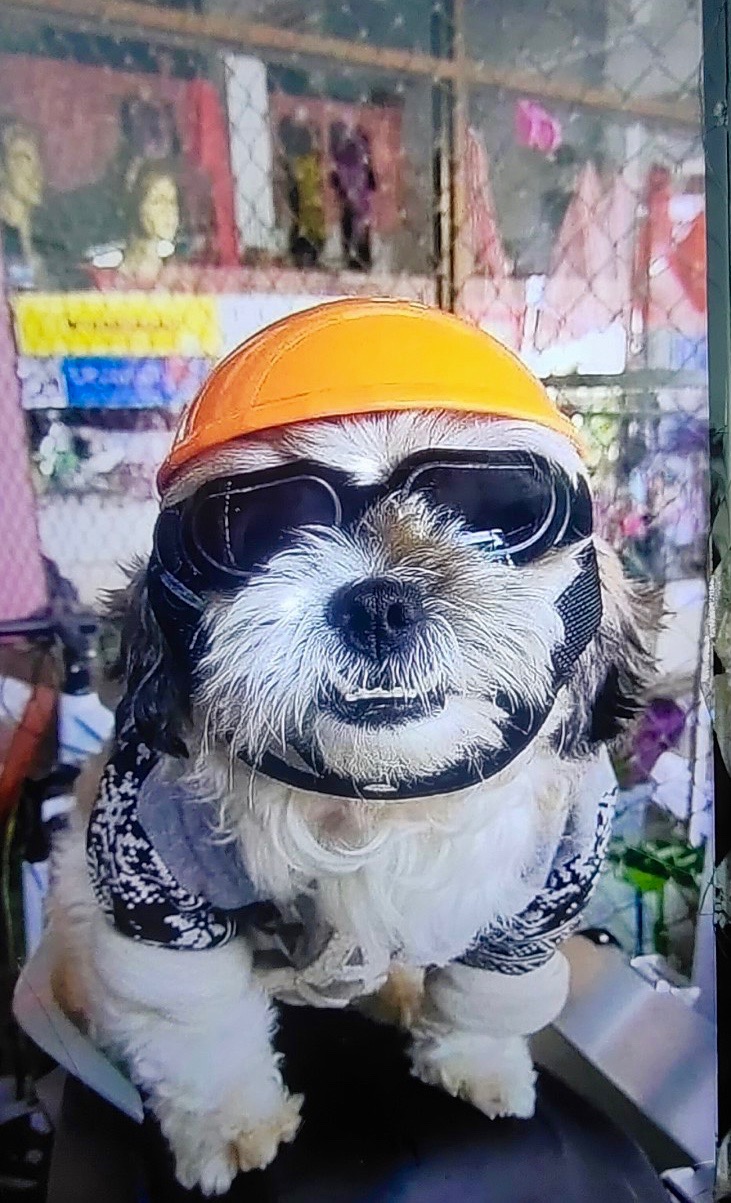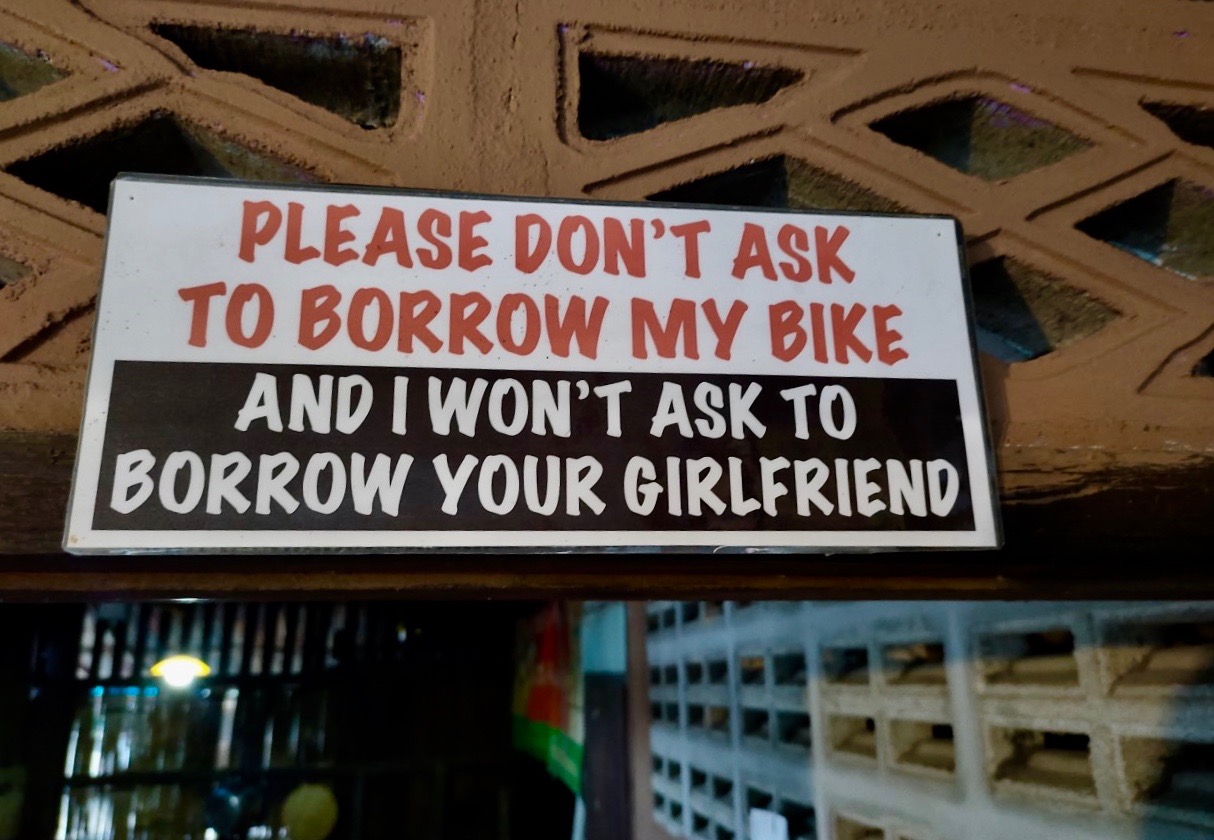 I hadn't tried coffee with coconut before. Nice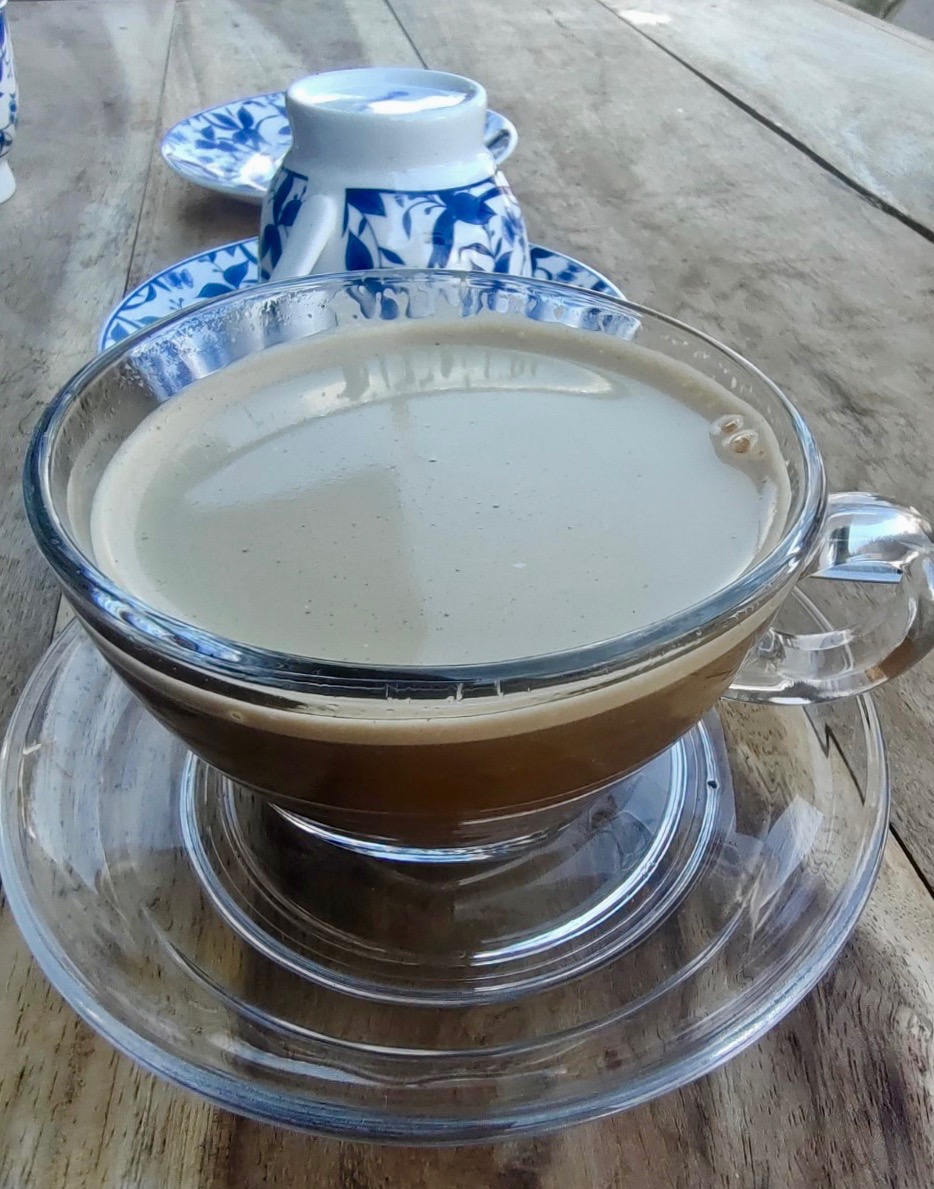 We had a long chat and he gave me a packet of Special Tea as a parting gift.
Then I headed out of town a bit and visited the amazing Yun Lai Viewpoint.
19.369791, 98.395291
This is probably best visited at sunset or dawn.
Only 20 baht to visit.
Tents were 100 baht.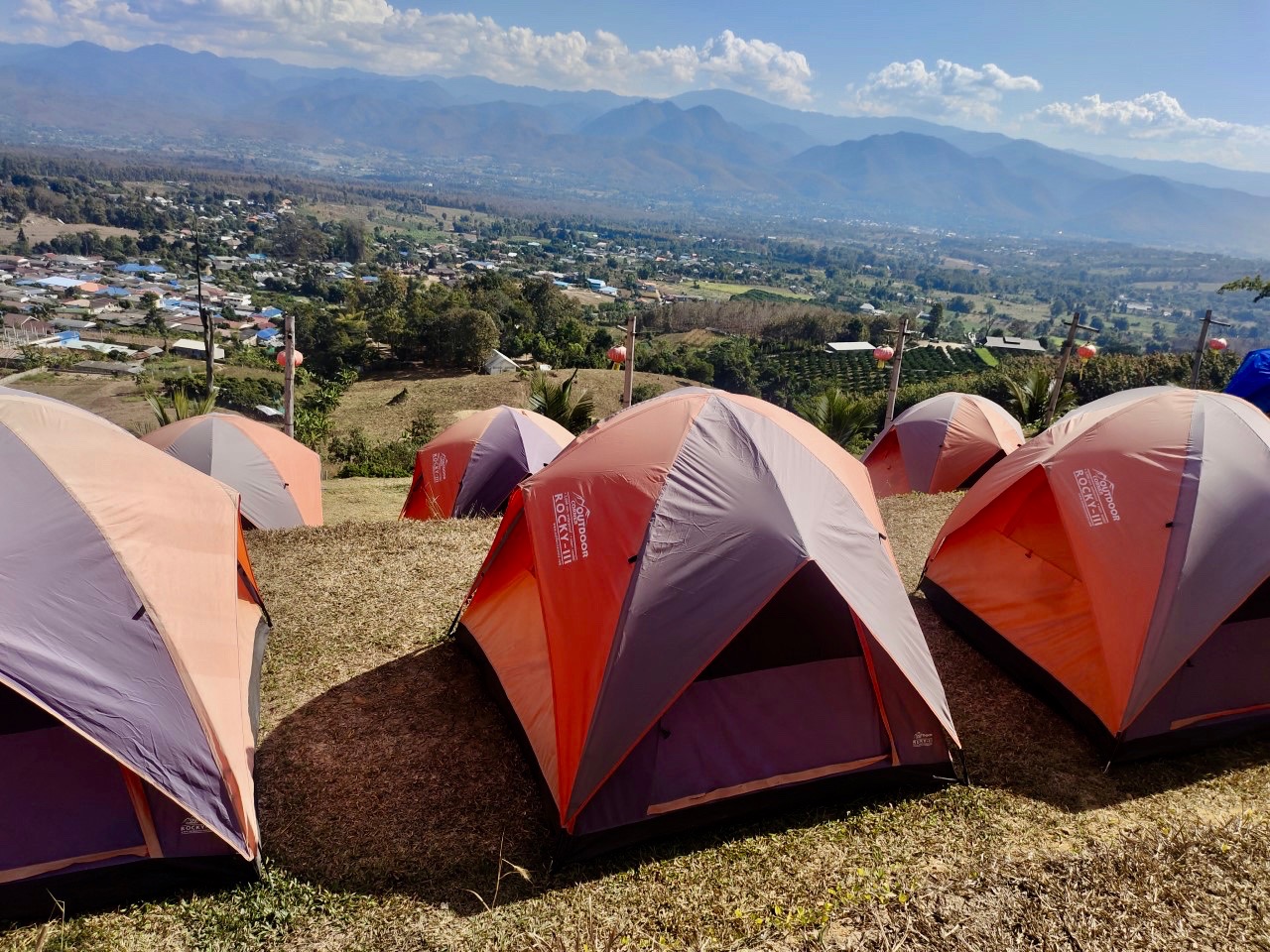 (Here I tried to download a panoramic view but couldn't)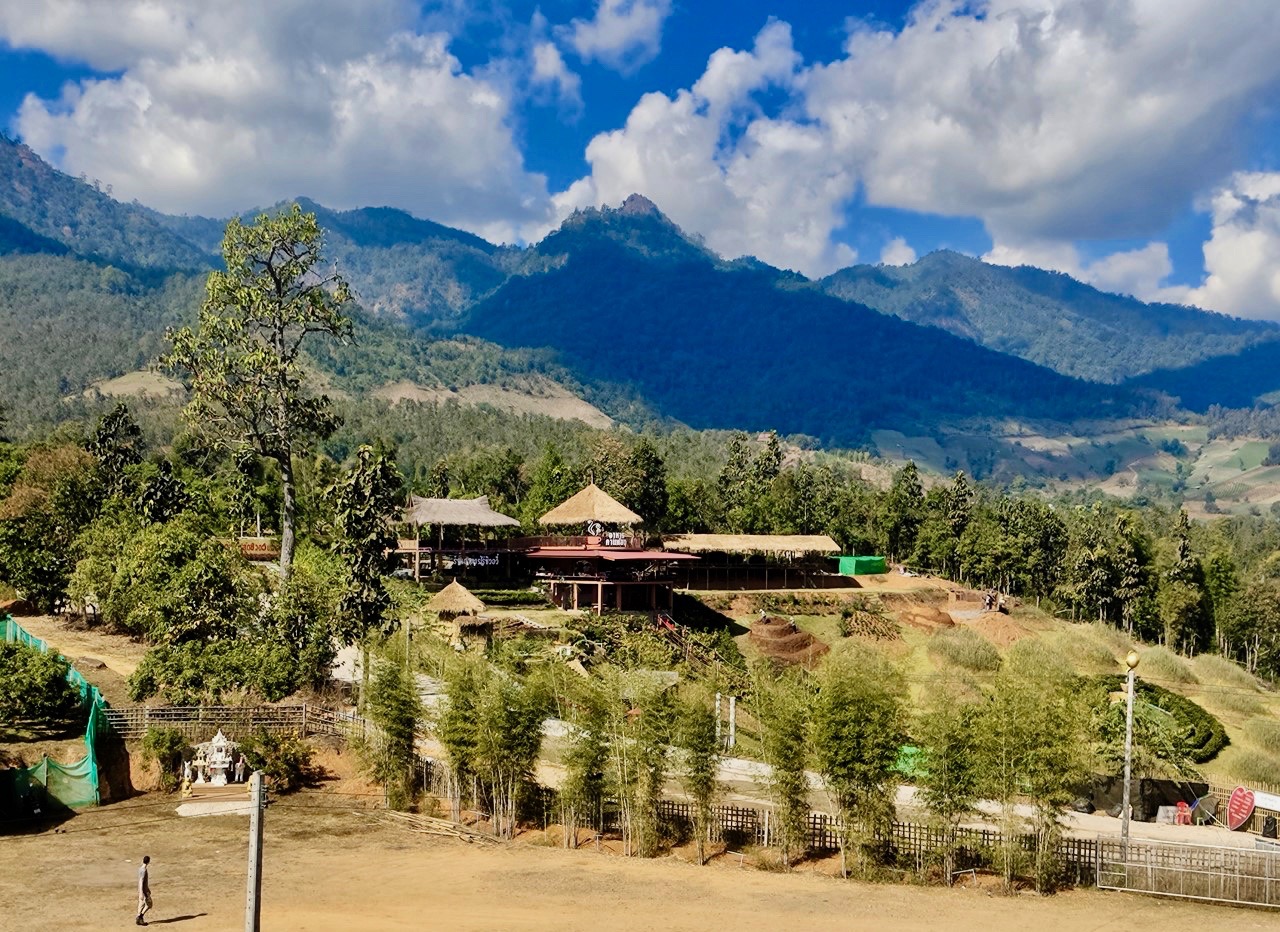 A corn tree.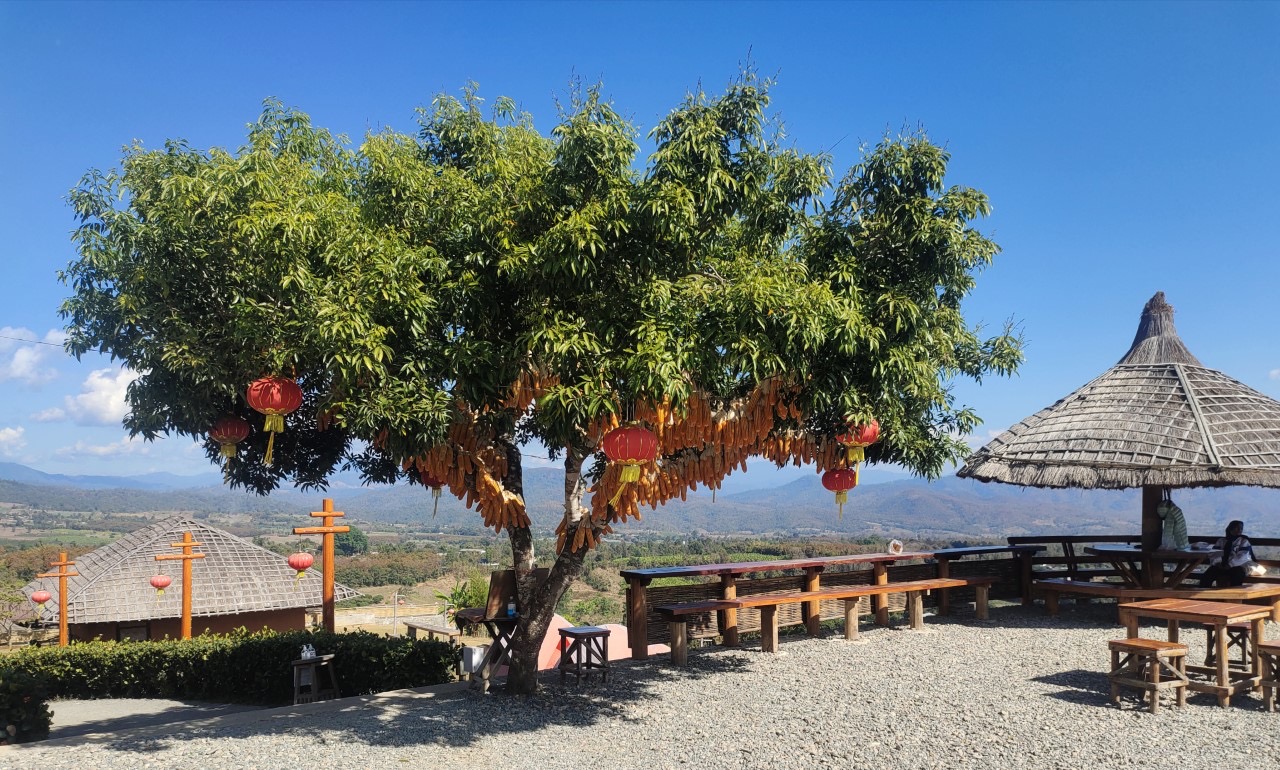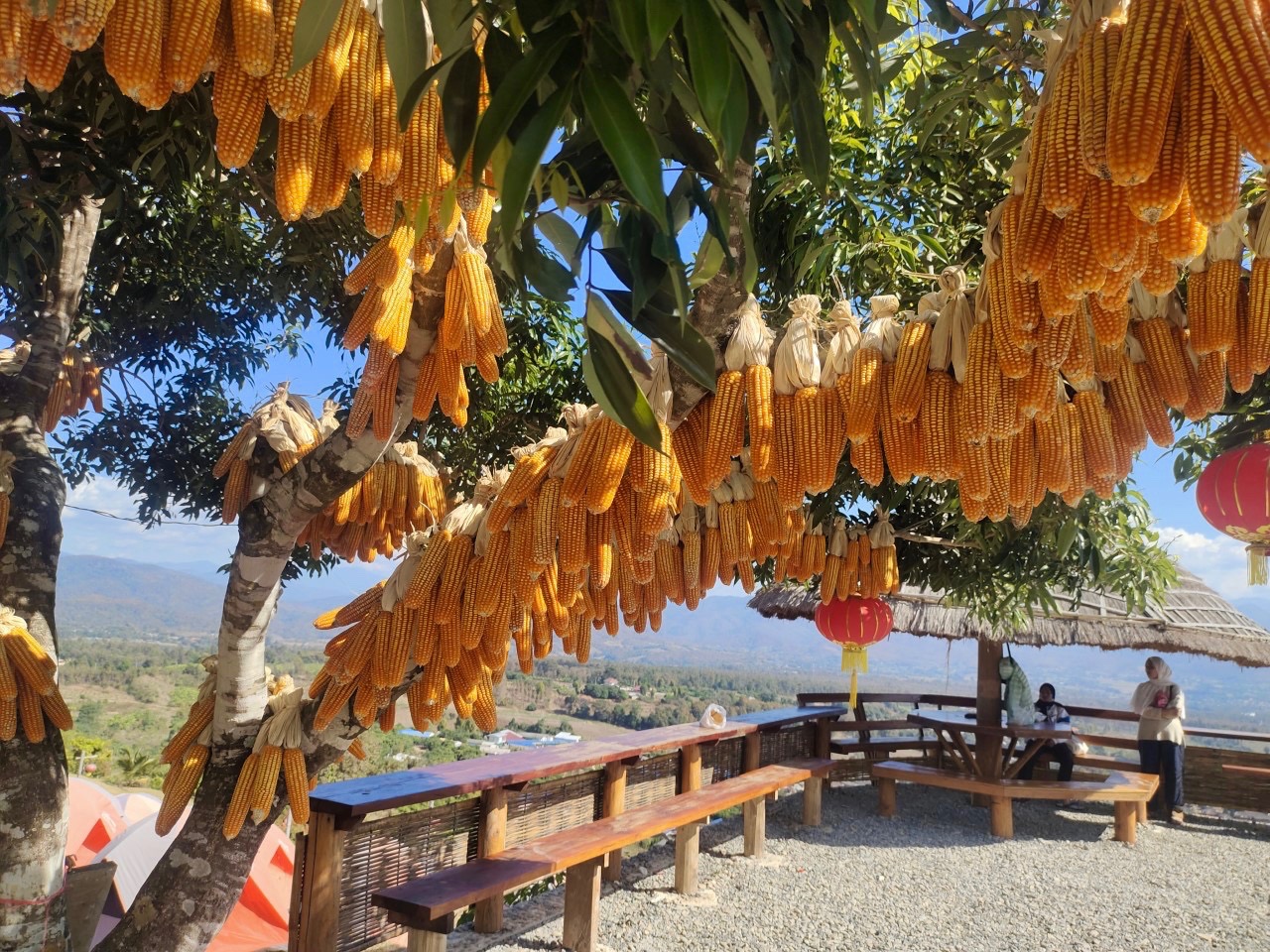 The Santichon area will be a future visit.
It is mostly Chinese flavoured.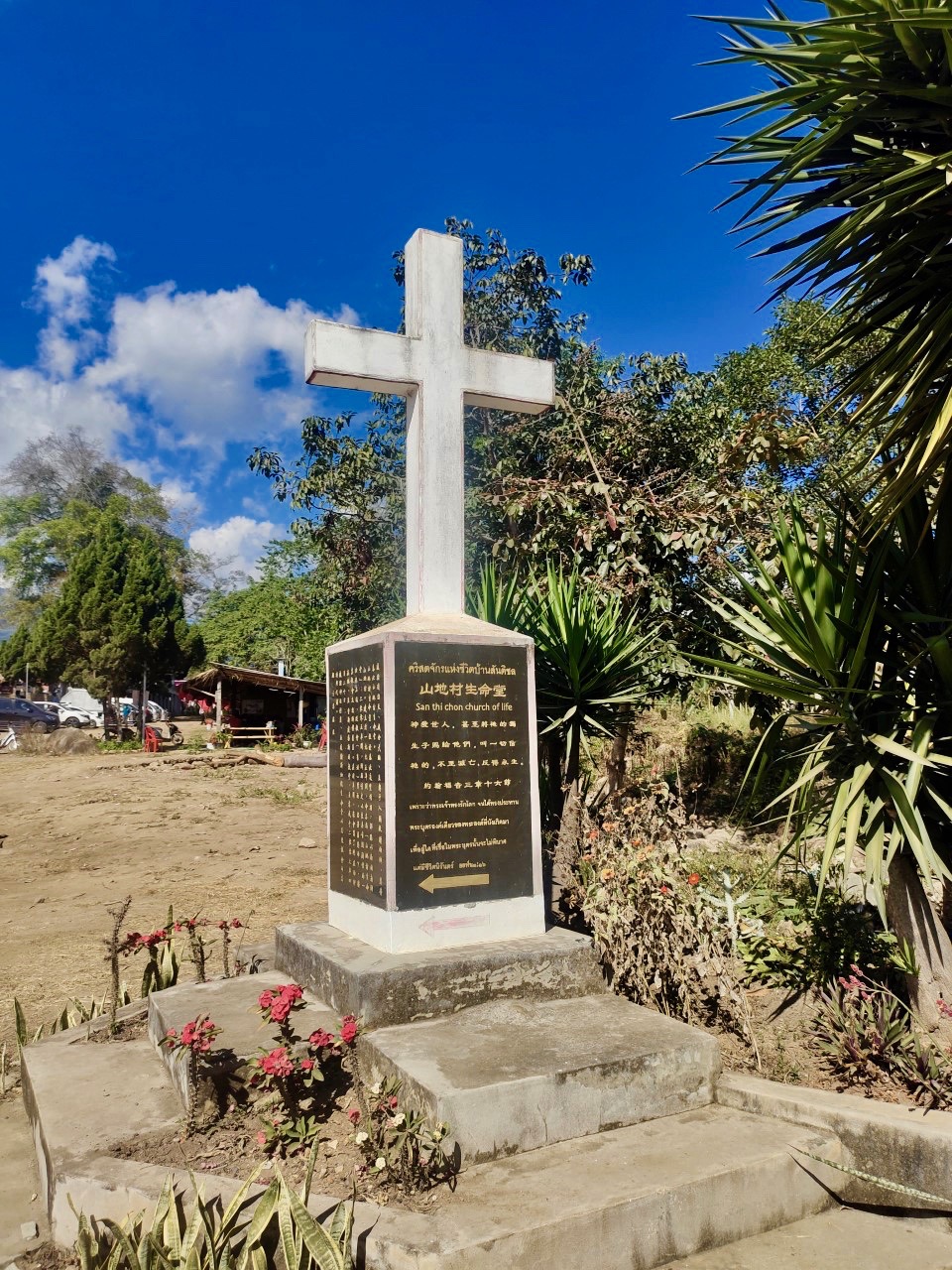 re Santichon Village.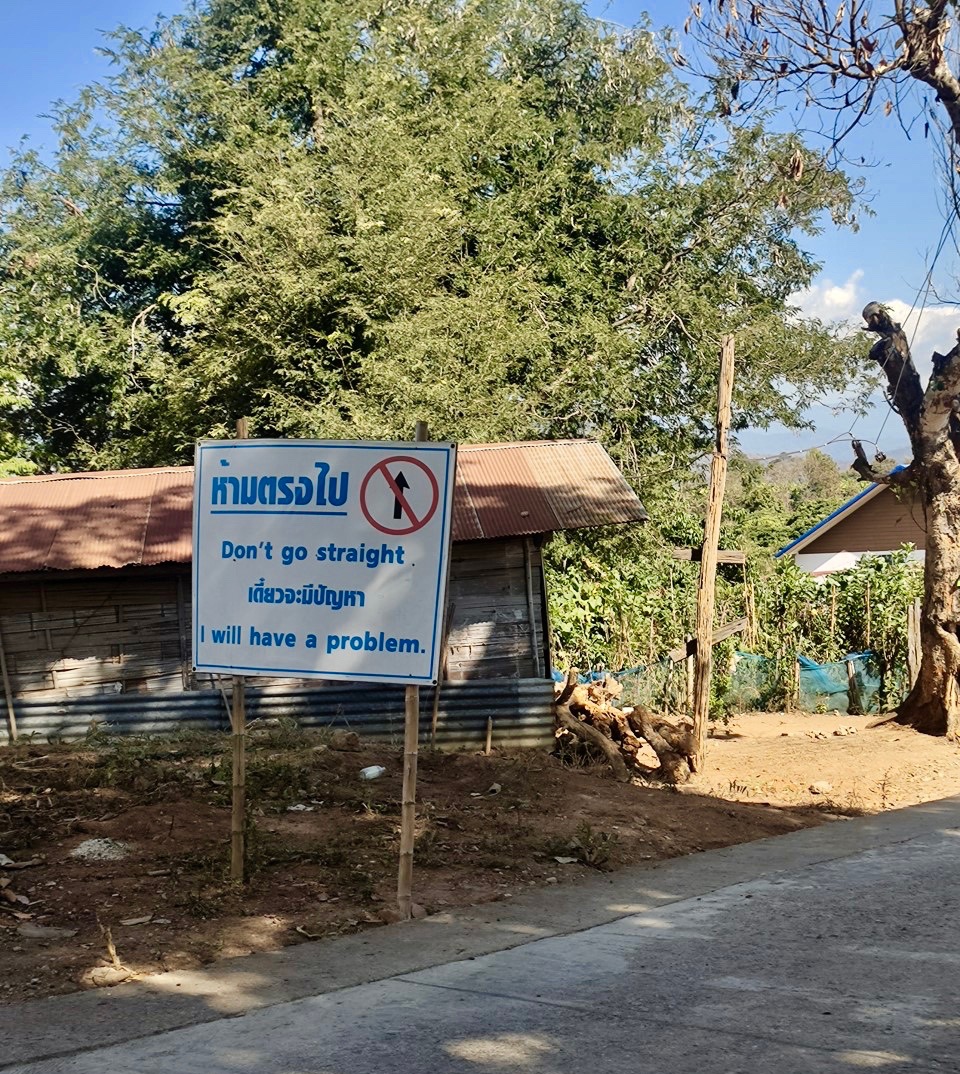 Back into town. Spaghetti junction.
I called into the Mosque just off Chai Songkhram Road at 19.360200, 98.440314.
It was closed on that day due to Wubug constraints.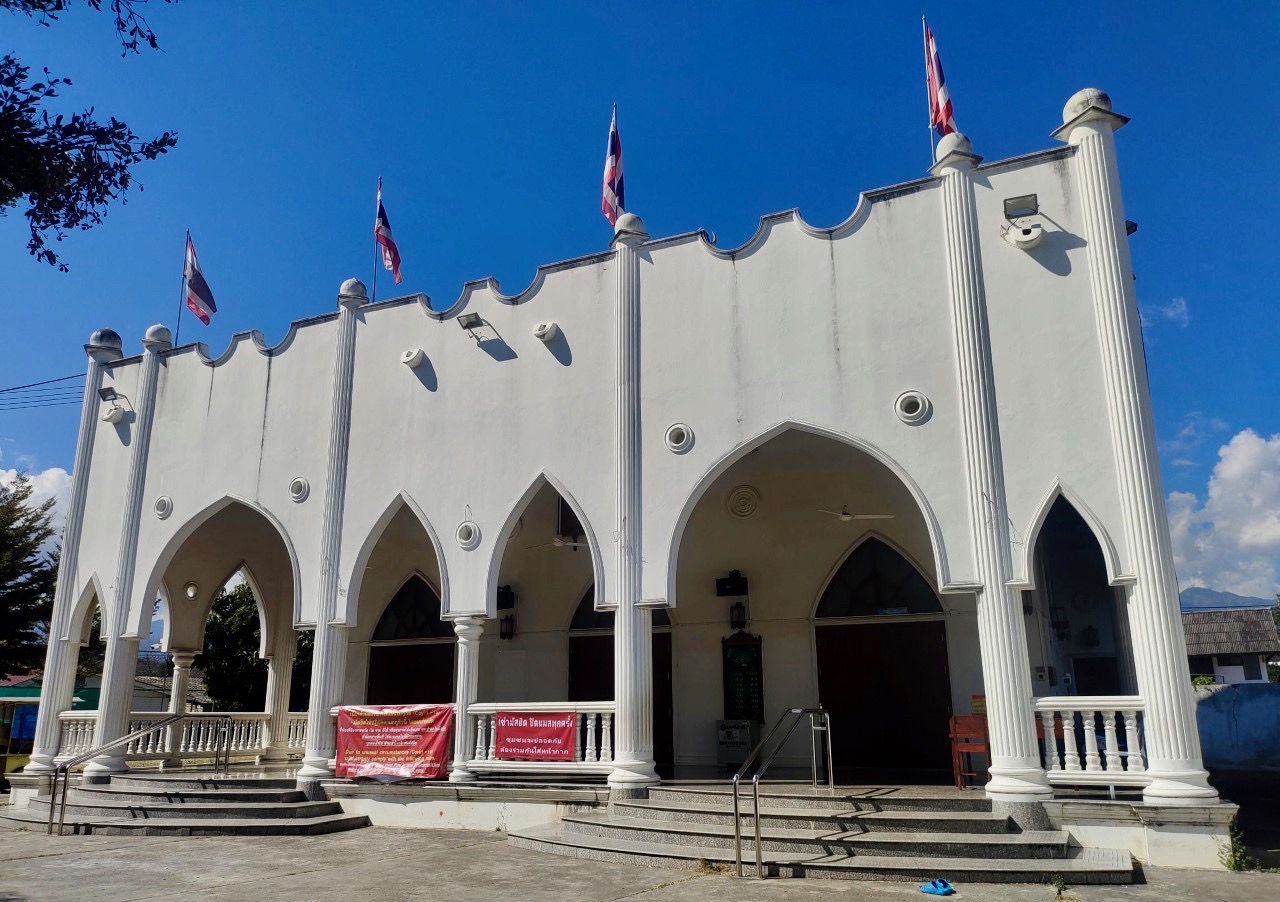 Then back towards Chiang Mai along the curvaceous #1095.
Thankfully, minimal traffic again and no hoons.
I enjoyed a snack at one of my favourite roadside eateries; Pankled at 19.115365, 98.784990.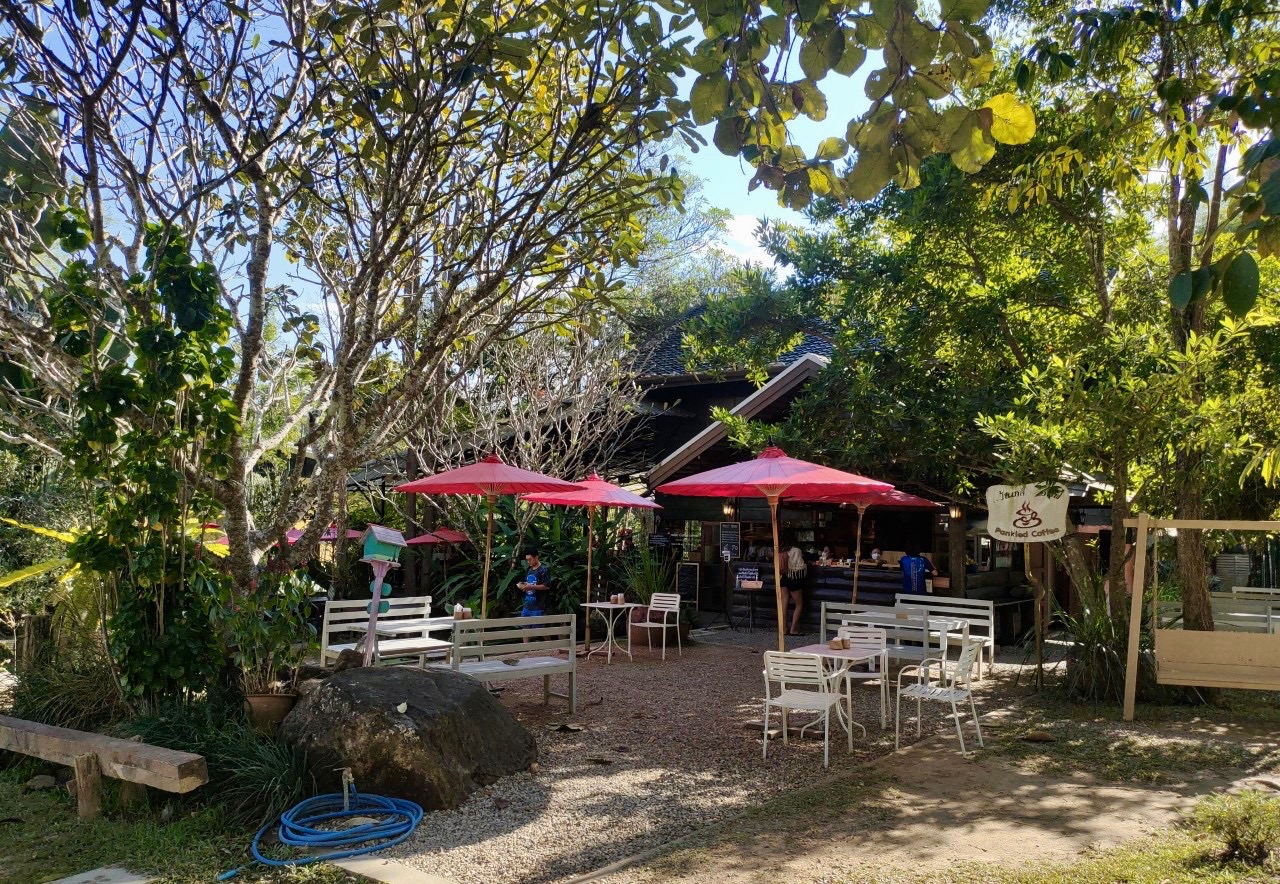 Old Geronimo has been located to a new building near the sheep shed.
So the outcome of that brief visit was to convince me to stay a few days and nights to have a detailed look at Pai and surrounding area.
Last edited: